Day 6 Outdoors now offers interchangeable lenses for the PlotWatcher Pro time-lapse video camera – the only camera that gives you 1 million images on one set of batteries.
The PlotWatcher Pro's features, such as time-lapse ability, Tru-Video technology, GameFinder software with MotionSearch and extra-long battery life, help you determine when and were to hunt, while the new interchangeable lens kit helps you determine which animals to hunt.
Included in the kit, the 2.0X Super High-Definition Telephoto 37mm Lens will give you more "up close and personal" images than the standard lens.
Now you can really get a look at what you're hunting, not just the specific location. Get ready to count the antler points precisely with this lens.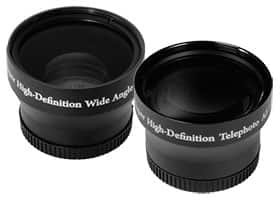 The 0.45X Super High-Definition Wide Angle 37 mm Lens provides a wider field of view than the standard lens. You'll be able to see the whole herd with this lens and still have the exceptional quality of the standard lens.
Changing the lens is a breeze. Simply remove the lens cover from the face of the PlotWatcher Pro by turning it counter clockwise. The new wide angle or telephoto lens can then be screwed onto the face of the camera where the lens cover once was. Install a new lens in seconds and say hello to closer, wider, sharper images from your existing PlotWatcher Pro.
Now you can stop guessing how big that buck is and exactly how many deer feed in that field with the new interchangeable lens kit. Add a new lens to your PlotWatcher Pro today and get ready for even more knowledge about the game on your land.
For more information on the PlotWatcher Pro visit Day 6 online at www.day6outdoors.com.
Images courtesy Day 6 Outdoors
What's Your Reaction?
[reactions id="352129"]