This week, Dan Small Outdoors Radio features chef and author Hank Shaw, sports show directors Chuck Smalley and Charlie Grimm and tackle retailer Jim Joyce. Dan reports on last weekend's SCI Badgerland Hunter Expo in Wisconsin Dells. Jeff heads to Croton Dam Pond in Michigan for an NAIFC qualifier.
Exclusive to podcast and FM 100.5 ESPN broadcast: Bait and tackle retailer Jim Joyce says panfish are still biting on Lake Mason and announces a benefit ice fishing tournament for Mike Kane on the lake Feb. 8.
Hank Shaw, chef, hunter, angler and wild game cookbook author, talks about his new book, Duck, Duck, Goose and his upcoming seminars at Pheasant Fest, Feb. 14-16 in Milwaukee.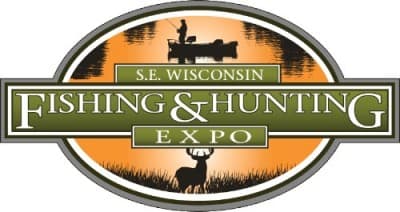 Chuck Smalley, director of the Southeastern Wisconsin Fishing & Hunting Expo, previews the expo coming Feb. 14-16 to its new and bigger location, the Washington County Fairgrounds in West Bend.
Charlie Grimm, board member of the Madison Fishing Expo, talks about the features of this expo coming to the Alliant Energy Center in Madison Feb. 21-23.
Giveaway: This week's giveaway – Four tickets to Pheasant Fest, Feb. 14-16 at the Wisconsin Center in downtown Milwaukee. And this month we're giving away a Nebulus Flotation Device. To enter the drawing for either or both, call 414-297-7554 and leave your name, phone number and mention the Pheasant Fest and/or Nebulus giveaway, or email us at outdoorsradio@gmx.com.
Images courtesy Dan Small Outdoors
What's Your Reaction?
[reactions id="362627"]