Two major archery distributors, Kinsey's and Pape's, will stock the full line of Mission crossbows and accessories, this includes the two all-new for 2014 MXB-400 and MXB-Dagger.
Launched in 2012, the MXB Crossbow Series quickly became known for its innovative design and outstanding performance. Owned and operated by Mathews Archery, Inc, Mission's MXB line offers four unique crossbows from $599 – $1199 MSRP. The line also includes a host of accessories from a cocking aid to a sling.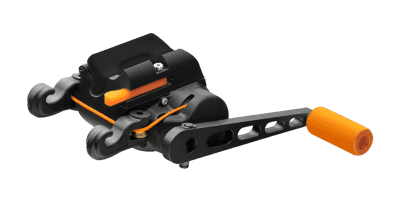 "This is exciting news for Mission retailers," says Dave Parker, Director of Sales for Kinsey's. "Mission crossbows are very popular and appeal to a wide range of customers. Also, making them available through Kinsey's keeps things simple for Authorized Mission Retailers; they can consolidate multiple products onto an order and that saves them time and money."
Malcolm Snyder V.P. and Director of Marketing for Pape's said, "We are very pleased to be offering the Mission crossbows for 2014. With crossbows sales really exploding this is a great time for us to be offering this line to our retailer network. Visit us at www.Papesinc.com for all the new models from Mission®.
"Both Kinsey's and Pape's have proven to be great partners with our licensed products and Mathews Genuine Accessories, so expansion into Mission® crossbows for the upcoming season was a natural progression" says Jon DuMars, Director of Sales for Mathews & Mission Archery.
Now in stock at Kinsey's and Pape's, Mission crossbows and accessories are available only to Authorized Mathews Retailers. Visit their websites, Kinseysinc.com, Papesinc.com or Missionarchery.com, for more information on MXB crossbows and accessories. Retailers interested in stocking Mission and/or Mathews products can request an application by contacting Kinsey's, Pape's or Mission directly.
Images courtesy Mission
What's Your Reaction?
[reactions id="365749"]