Bass Pro Shops Outdoor World radio listeners will come full circle during the Aug. 30 show with land management and deer hunting tips and advice on the best ways to cook wild game. Scott Leysath, the leading authority on preparing fish and game, and Dr. Grant Woods, wildlife biologist and land management consultant, will join radio show host Rob Keck. The show will air Saturday, Aug. 30 at 10 a.m. and 5 p.m. Eastern time on RURAL RADIO's SiriusXM channel 80.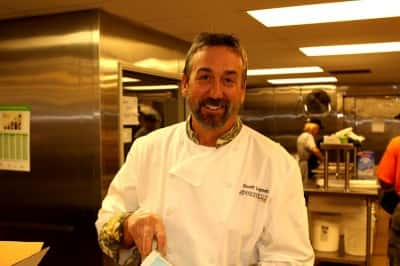 Leysath, author of two "The Sporting Chef's Wild Game Recipes" cookbooks and contributor for several magazines and TV shows, will discuss a variety of cooking techniques for wild game as well as provide advice for cleaning out the freezer. Dr. Grant Woods, producer of GrowingDeer.TV, will help hunters get ready for early season bowhunting and provide advice for heartier food plots.
Each week, Bass Pro Shops Outdoor World draws upon outdoor experts from across the country. Show host Rob Keck, Bass Pro Shops' director of conservation and a Redhead® pro hunter, and his guests provide listeners with the latest information about hunting, fishing and wildlife conservation.
Bass Pro Shops, a leading retailer of equipment for hunting, fishing, camping, boating and other outdoor pursuits, operates 88 retail stores and Tracker Marine Centers across America and Canada that are visited by more than 116 million outdoor enthusiasts every year. Bass Pro Shops is also a company that invests in efforts to conserve America's natural resources. From wildlife and fisheries conservation to introducing young people to the outdoors to cultivate the next generation of natural resource stewards, Bass Pro Shops supports the conservation community at national and local levels.
Contact:
Tammy Sapp, tsapp@basspro.com, 417-873-5022
Images courtesy Bass Pro Shops
What's Your Reaction?
[reactions id="390770"]