Review: Walker's New Silencer Ear Buds
Dave Maas 06.19.17

For many years, I've relied on Walker's electronic shooting muffs to protect my ears while sighting in rifles at the range, and I've even used them while hunting pheasants with buddies in the Midwest. Not only do they greatly reduce the muzzle blast after pulling the trigger, but thanks to the electronic muff's ability to amplify voices and other sounds, such as flushing pheasants, they work great in the field. You get the best of both worlds: hearing protection and hearing enhancement in the same product.
The only downside to wearing shooting muffs is that . . . well . . . they're muffs. And even though my Walker's electronic muffs are lightweight, compact and comfortable, they still can be warm on a hot day, and depending on your gun and shooting style, some shooters (not me) claim that muffs are a bit cumbersome when mounting a shotgun or rifle. I've also heard fellow hunters (again, not me) say they don't like wearing muffs during long days in the field because muffs cause a bit of a pinch-point when wearing glasses.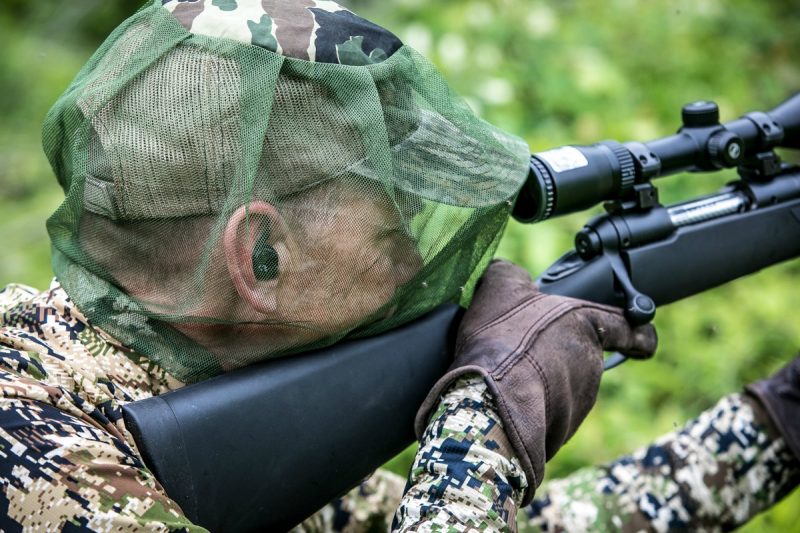 For these reasons and more, hunters and shooters have looked for alternatives to muffs, and a perfect example of one such option is Walker's new Silencer Ear Buds. Much like Walker's electronic muffs, the new Silencer Ear Buds protect your ears, while increasing your ability to hear voices, as well as natural sounds encountered in the field. In my experience during a recent black bear hunt in Quebec, the new Silencer Ear Buds, which have a Noise Reduction Rating of 25 (NRR 25 dB), reduce muzzle blast almost as well as my electronic muffs.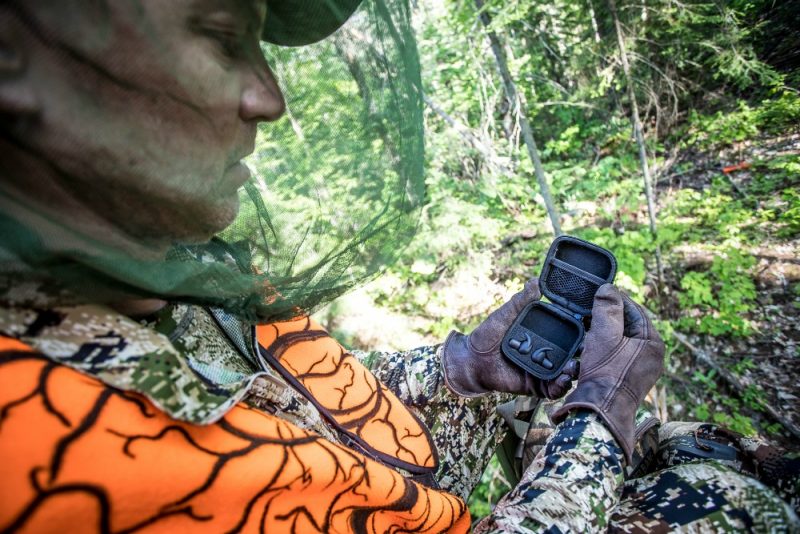 Truth be told, I've always had trouble getting ear plugs of any sort to fit properly, but this problem was solved with Silencer Ear Buds thanks to the patented Secure Fit system. This pair of right and left ear buds comes with three different sized foam buds (small, medium and large), as well as three different sized contoured fins that enable you to fully customize the fit of the buds for your ears.
Before my Quebec hunt, I experimented with the fit, switching the foam buds and fins to find the best combo. Per the Silencer Ear Buds instructions, it's best to test the fit when they are in the off position, with the plug sealed well in the ear canal. If they are on, the amplification properties override what you are naturally hearing and you can't tell if there is any sound leakage or a proper fit.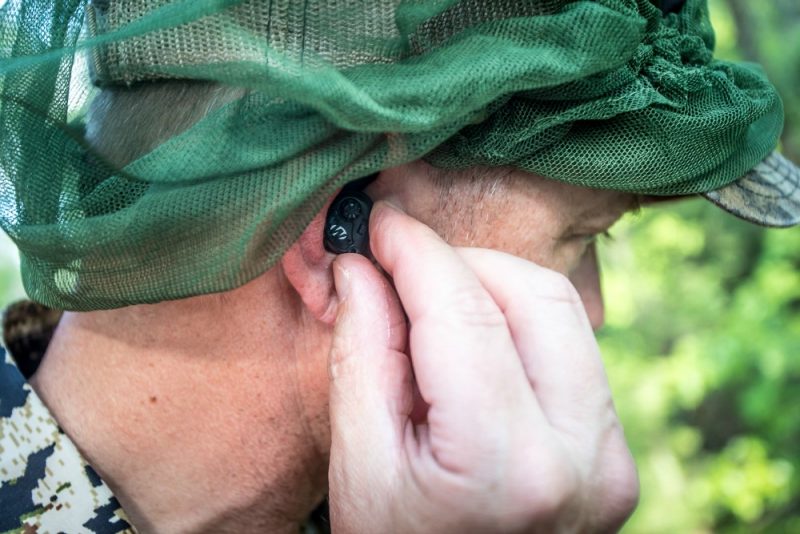 For me, the medium foam buds and medium fins fit and work best. This is simply a guess, but I'm sure the smallest sized foam buds and fins would make the Silencer Ear Buds perfect for youth hunters and shooters, as well as anyone else who is small in stature.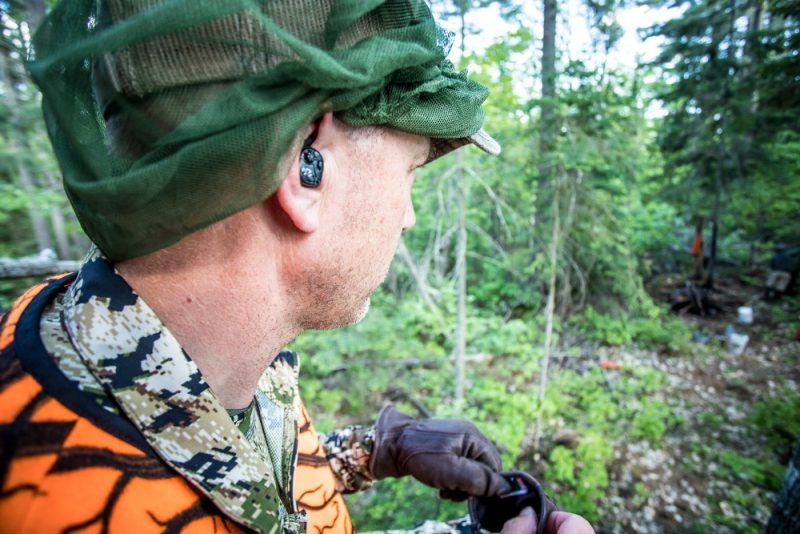 As I stated earlier, Silencer Ear Buds really shine while hunting in the field. Because the buds are totally contained within the ear and very comfortable, you forget you're wearing them, even with eye glasses. The ear buds contain an easy-to-use on/off power switch, and when you switch them to "on," you hear a sequence of sounds to let you know they've been activated. At that point, you simply adjust the volume control to bring in the amount of natural sounds you desire.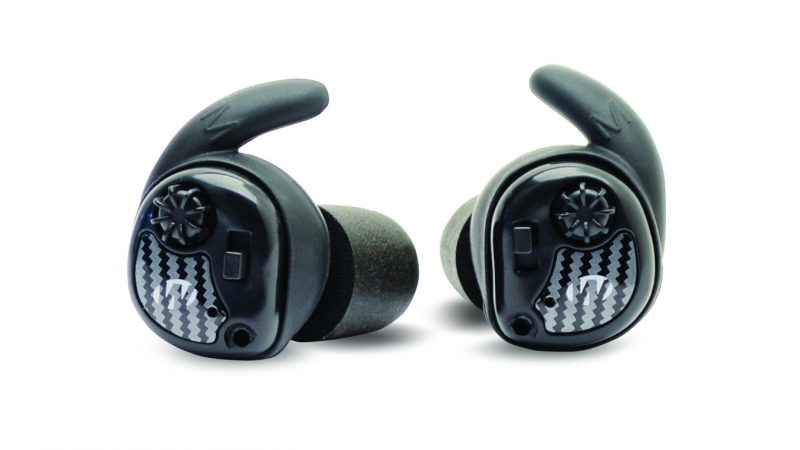 Walker's Silencer Ear Buds features include:
Left and right ear buds (one pair)
SAC Circuit (Sound Activated Compression) protects hearing
OS-R3110 Digital Sound Processing
Independent volume control
On/ off power switch
Integrated Omni directional microphones
Full dynamic range speakers deliver crisp clear sound
Includes baffled silicone and foam ear buds (three sizes each)
Secure Fit – sizing fins (three sizes)
Removable lanyard
NRR 25 dB
80 hours battery life
Powered by two #10 batteries (four included)
Matte black with carbon fiber accents
Carry case included
MSRP: $229.99 (but I predict street prices of $179.99 to $199.99)
I'm very impressed with Walker's new Silencer Ear Buds. As someone who prefers to wear hearing protection even when shooting a 22LR, I'm always looking for great new products that help me enjoy shooting and hunting, while at the same time reducing muzzle blast. In my experience, many hunters and shooters – especially beginners – flinch as they pull the trigger and then blame recoil for their misses, but I think the blast of a firearm is often the real culprit.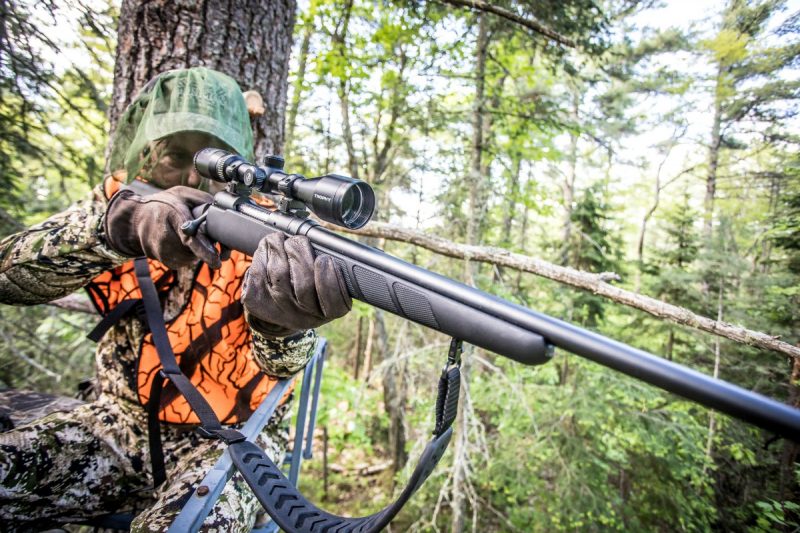 Silencer Ear Buds will make me a better shooter. Period. And for that reason alone, I'll always have them with me in the field and at the gun range.