The Best Bass Lure that You Don't Own
Dave Maas 08.01.17

I have a lot of fishing tackle — just ask my wife.
As an avid angler — and former multispecies guide — with two sons who are also crazy about the sport, I do my part to keep the fishing industry machine alive and well with weekly purchases. And because my kids and I love ice fishing, too, in our home state of Minnesota, this spending doesn't stop during winter.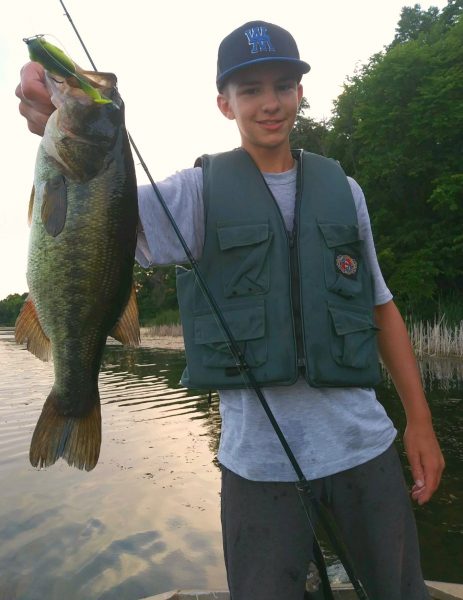 I mention these facts because 2 months ago, my 14-year-old son, Elliott (above), found a topwater bass lure in one of my many tackleboxes, and this summer he's been crushing largemouth bass on it. I'm embarrassed to say I don't have a clue where the lure came from; perhaps a fishing buddy of mine gave it to me? I know I didn't buy it. And I'd never casted it.
That lure is a Snag Proof Wiggle Wog (below). But we didn't know that at first.

In fact, because Elliott found the lure without its original packaging, and because the lure didn't have a company logo, product name or identifying mark on it, we didn't have the faintest idea if the lure was even made anymore. So, as you can imagine, we burned up Google running searches for everything from "topwater frog" to "hollow-bodied tadpole."
Finally . . . finally . . . I happened to track it down on Tackle Warehouse's website. Thank God! You see, by then Elliott had caught so many bass — and the occasional northern pike — on the Wiggle Wog that the plastic was beginning to tear. This topwater lure was working for Elliott when nothing else triggered strikes, and I didn't know how he'd react if I told him that his to-secret topwater was the last one in existence. Trust me — it wouldn't have been pretty.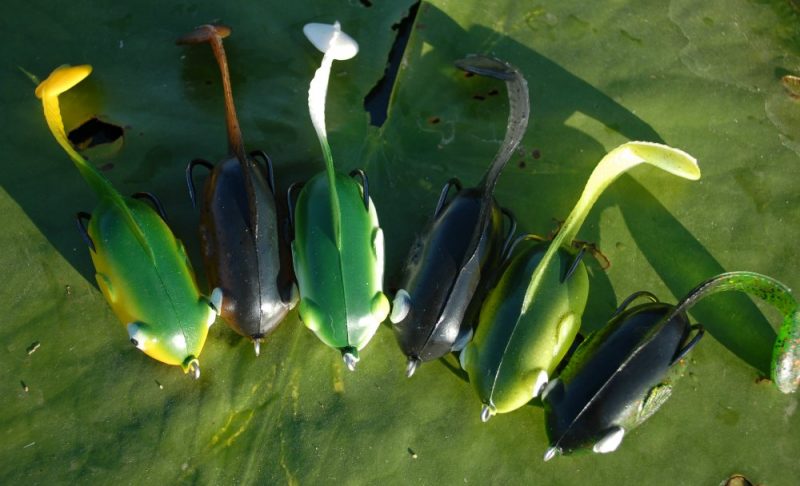 What makes the Wiggle Wog so special? Because I don't disagree with a single word from the Tackle Warehouse product description, I'll simply quote them here:
"The new Wiggle Wog from Snag Proof bridges the gap between frogs and swimbaits. The Wiggle Wog is perfect for those situations when there is open water between the bank and floating weeds. The natural tail action makes the Wiggle Wog an ideal open-water bait. The best feature about this bait is it gives an angler the ability to run the bait through blow holes and open-water tracts in the weed mats, while remaining weedless so you can run the bait over the mats from one hole to the next. The Wiggle Wog also excels in those times when the weeds are in an emergent stage. Fish this bait slow and it will float while still allowing tail to kick seductively; fish it fast and the Wog will swim like a fleeing baitfish or frog."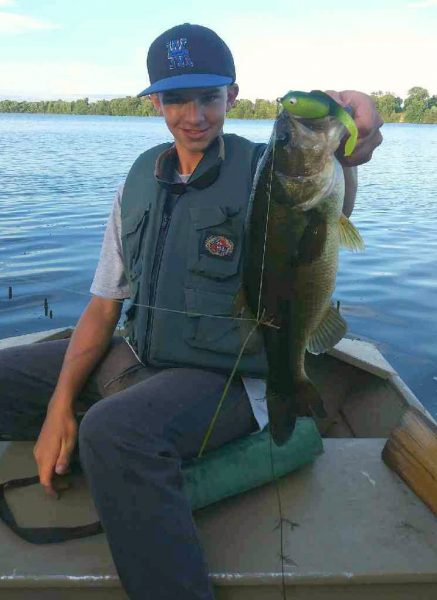 It's almost as if the Tackle Warehouse copywriters interviewed Elliott before writing their product description. As for specs, the 4.5-inch Wiggle Wog weighs 3/8 ounce and casts like a bullet. It features a premium 4/0 Owner double hook, internal glass rattle and a paddle tail.
This is the most important feature: The Wiggle Wog's plastic body is durable, but it's soft; the hooking percentage on this bait is off the charts compared to other hollow-bodied topwater frogs/creatures. It also requires no modifications such as turning out the hooks, or opening the gap of the hooks, or trimming a skirt. All you have to do is fish it.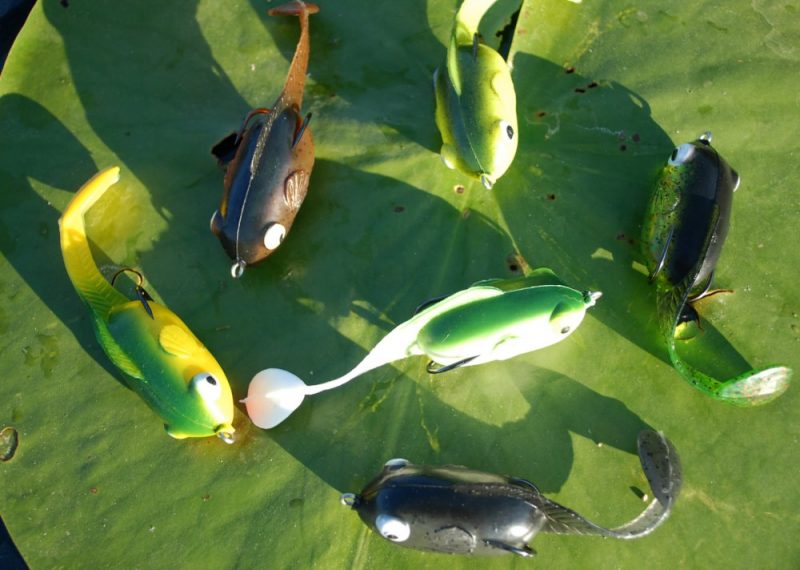 I'm happy to report that Elliott is now in Wiggle Wog heaven with a half-dozen mint models now lining his topwater box. The one he found months ago was the color scheme "Chartreuse Sparkle" and, for obvious reasons, it's one of his favorite patterns. But he's also liking Mossback and Firetiger. In total, the Wiggle Wog comes in six colors.

Observation: Maybe it's just me, but the Snag Proof Wiggle Wog look a lot like Nemo. And just as Nemo had a bad fin, perhaps largemouth bass see a bit of weakness in the Wiggle Wog. It wants to swim away quickly to safety, but it just can't, and perhaps that's why bass target it so aggressively?
One thing is certain: The Wiggle Wog has an action unlike any other topwater/weedless swimbait you've ever fished, and the bass on your local lake have never seen it. Get one and give it a try. And don't show the Wog to your local bass club buddies until after they hand you a winning check.