Whether you're in a boat or a blind, having enough light to see when it's dark isn't a luxury, it's a necessity. And that light also needs to be rugged and weather resistant. Milwaukee Tool has several new lighting solutions that have what it takes not just for outdoor use, but also for taking care of vehicle and other maintenance jobs. All the lights provide high luminance, long battery life and ruggedness that is well suited for outdoor use and challenging indoor tasks.

The USB Rechargeable Flashlight shown above (available in September) has a brilliant 700-lumen output in addition to being small enough to stow in your pocket as well as being highly waterproof (to 1 meter) and dust-proof. It features an aircraft-grade aluminum housing and a spot/flood sliding beam adjustment on the front.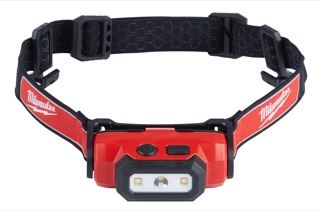 For a hands-free lighting solution, the USB Rechargeable Hard Hat Light (available in September) features a slip-resistant headband and light angle adjustment and is powered by a REDLITHIUM battery, which is compact and removable. A less-expensive Alkaline Head Lamp that runs on AA batteries will also be available in the fall.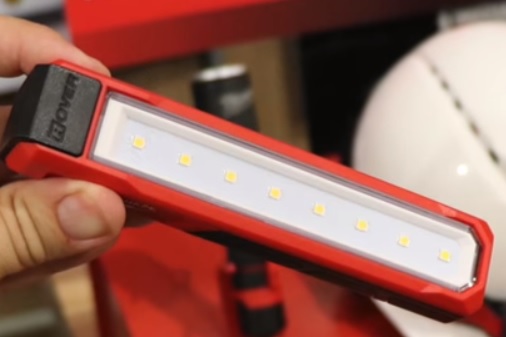 If you need a light that provides fairly soft and even illumination in close areas, such as inside a tent, the ROVER USB Rechargeable Pocket Flood Light (above) fits the bill. It's also powered by a REDLITHIUM battery and will be available in September.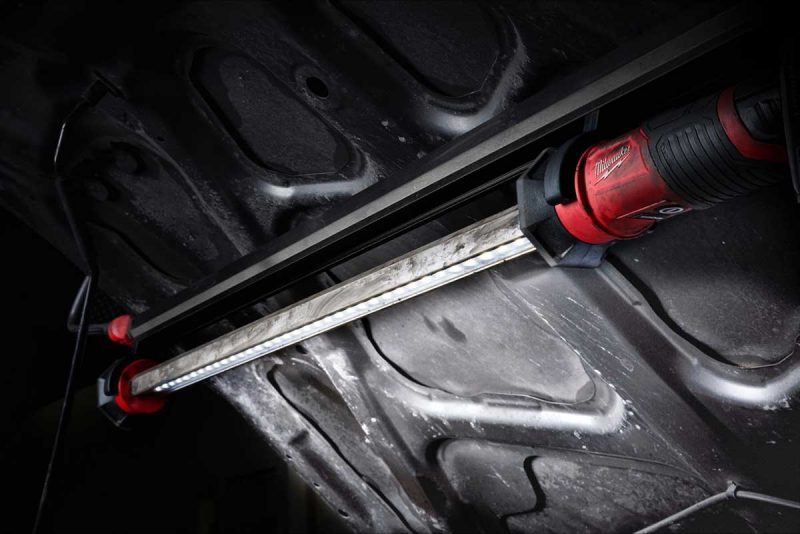 Finally, a good work light can make all the difference in your ability to perform efficiently. if you're working under the hood of a truck or just need a lot of light for a large work area, such as over a workbench, the M12 LED Underhood Light (above) provides a prodigious 1350 lumens. It will light up the darkest area of any engine compartment with high-definition color-corrected LED lights. The light's mounting bar extends from 47 to 78 inches and attaches to the vehicle's hood with FINISHGUARD hooks that grip securely and prevent paint damage. The light is currently available as a kit ($250; shown below) or as a light only ($200) and it's compatible with Milwaukee's M12 battery system, which can power the unit for up to 8 hours.