Field Test: LOWA Innox Evo Lo TF (Task Force) Footwear
Dave Maas 08.23.17

It's been a good summer for fishing in my home state of Minnesota. The largemouth bass have been biting, it hasn't been too hot — yes, it can get warm in Minnesota — and my gear has stood up well to a substantial amount of time on the water.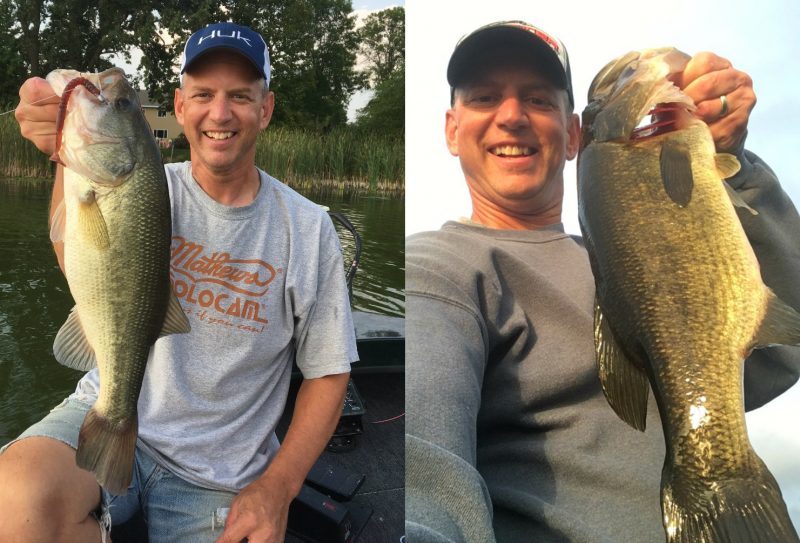 As the summer winds down and I begin to think about bucks rather than bass, I found the following two words scribbled on my wall calendar when I flipped the August page to peek at September: LOWA test.
Specifically, this note serves as a reminder that all spring and summer I've been field testing a new pair of shoes from LOWA, the Innox Evo Lo TF. The TF stands for "Task Force", and before you jump on social media to voice your opinion, believe me, I get it — my task/job of writing and editing for OHUB pales in comparison to the brave souls in our military, who, by the way, often request LOWA footwear for their missions. But that doesn't mean I can't use some the same gear occasionally.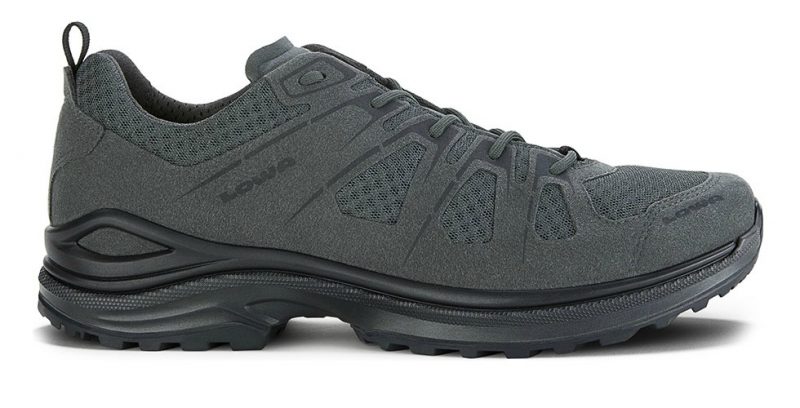 First Impressions
When I first picked up the LOWA Innox Evo Lo TF at the 2017 SHOT Show back in January, I was amazed by their light weight. While the LOWA website will tell you the shoes weigh 710 grams, I know that figure means nothing to you, so let me save you the conversion and put it into terms any bass or panfish angler can understand: 1 pound, 9 ounces.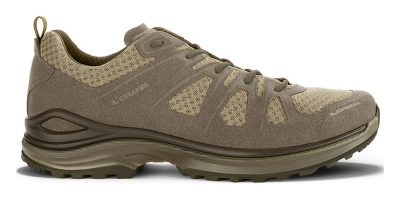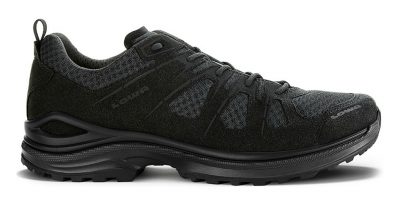 The Innox Evo Lo TFs come in coyote (light tan), black, or wolf (gray); as you can see, I went with wolf. And the reason (in case you're wondering) why I took the two photos for this review in grass instead of on the water, is the carpet of my Skeeter boat is nearly identical in color to the shoes.
I chose that carpet color in my boat because I thought it would be cooler, and I can tell you after 23 years of running the rig, that it was a great decision. The carpet also doesn't show much dirt, even though I vacuum it only once a year. I've also noticed these same benefits — feeling cool and not showing dirt — in my wolf-colored Innox Evo Lo TFs.
Fact: I didn't clean up these shoes prior to taking pics for this story. I've worn them untold numbers of times this spring and summer, in the boat and during long hikes around the neighborhood and through grassy fields with my dog, and they still look almost like new.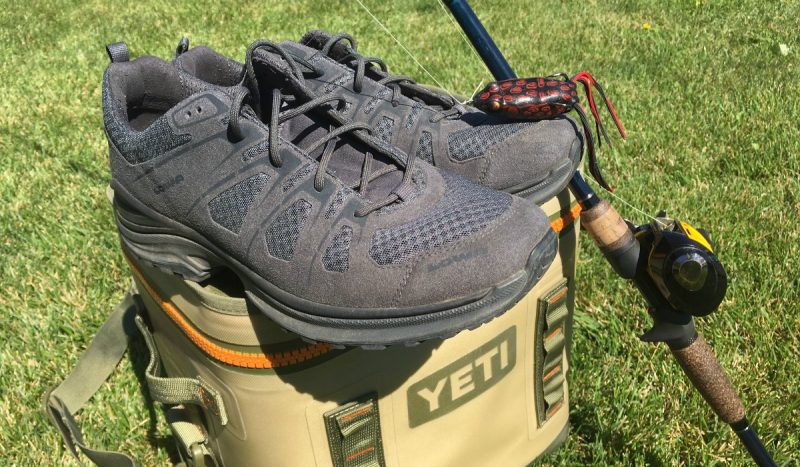 As for comfort, about all I can say is that I forget I'm wearing them until I untie the laces at the end of the day. The shoes required zero break-in time and are sized perfectly. I wear a size 10 in just about everything, and the size 10 Innox Evo Lo TFs fit perfectly.
Here's a quote the LOWA website: "Ultra lightweight, athletically inspired, street shoe design delivers exceptional comfort. Open mesh, seamless upper construction set on our proprietary DynaPU midsole for extra cushioning, durability and comfort."
And here is a list of the footwear specs:
UPPER: Seamless Synthetic
LINING: Breathable Quick-drying Polyester
FOOTBED: Climate Control
MIDSOLE: DynaPU with MONOWRAP Frame
OUTSOLE: Enduro Evo
STABILIZER: 3/4 length, Medium
WEIGHT: 710 grams (or like I stated before, 1 pound 9 ounces)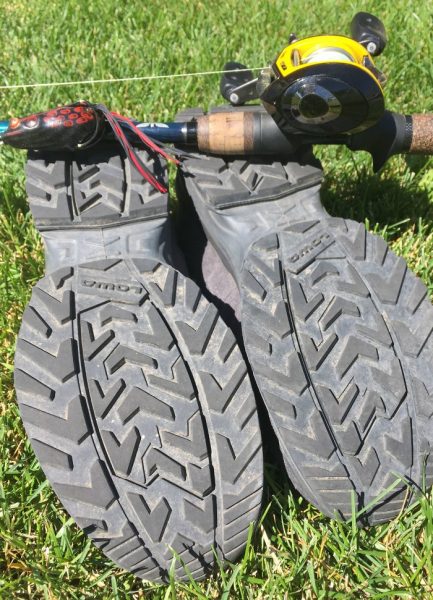 While it's true that fishing isn't as rigorous as running marathons, it's still helpful to have top-notch footwear. And while this might sound like a little thing to 90 percent of the readers who have stuck with this review thus far, I particularly love two things about my Innox Evo Lo TFs:
The outsole sheds sand and dirt easily. This means that after walking through sand along the boat ramp and on the dock, I can simply tap my shoe on the edge of the dock before stepping into my boat and my shoe is nearly 100 percent clean. I don't like tracking debris into my boat, and the Innox Evo Lo TFs excel in this area.
I run a cable-drive trolling motor on my boat, the kind with the small pad that must be pressed with the ball of my foot to engage the motor. Some of the shoes I've worn in the past didn't provide much feel for this power pad (the outsole was too thick and stiff), and they often slipped on the trolling motor foot pedal when it was wet, which happens a lot in a boat. The Innox Evo Lo TFs give me great feel of my trolling motor foot pedal, and they never slip.
On a scale of 1 to 5 stars, I give my LOWA Innox Evo Lo TFs a 4.5. The only reason I didn't give them a perfect score is I've reserved that number for my LOWA Renegade II GTX Lo hikers. Yes, the two types of footwear serve different purposes, but until something comes along that I like just as well, the Renegades (Los and Mids) sit alone at the top. (Watch the video below to see the step-by-step process of crafting a LOWA Renegade GTX.)
P.S. About LOWA
I've been wearing LOWA footwear for about 15 years, and during that time I've been nothing but impressed with the workmanship and quality of their boots and shoes. The company has been around since 1923, and if you spend any time checking out magazines or online sites that specialize in hiking and mountain climbing, you should be quite familiar with the brand. In fact, I don't believe I've ever read or seen a bad review about LOWA footwear. This fact should tell you something: LOWA is the only outdoor footwear manufacturer in the world to be granted ISO 9001 status for the highest quality construction and process standards.