It's easy to come up with excuses to stay indoors once winter snow and freezing temperatures arrive. Not only can it lead to an inactive time period, but with that inactivity comes the addition of pounds. Thanks, Christmas goodies!
One way to stay active, access hunting areas, burn some calories and make wonderful family memories is to go snowshoeing. Sporting goods outfitters such as Cabela's can equip every member of your family. Below, I highlight seven great options; check them out.
Winter is in full swing, so don't miss out on this opportunity to enjoy the snow season.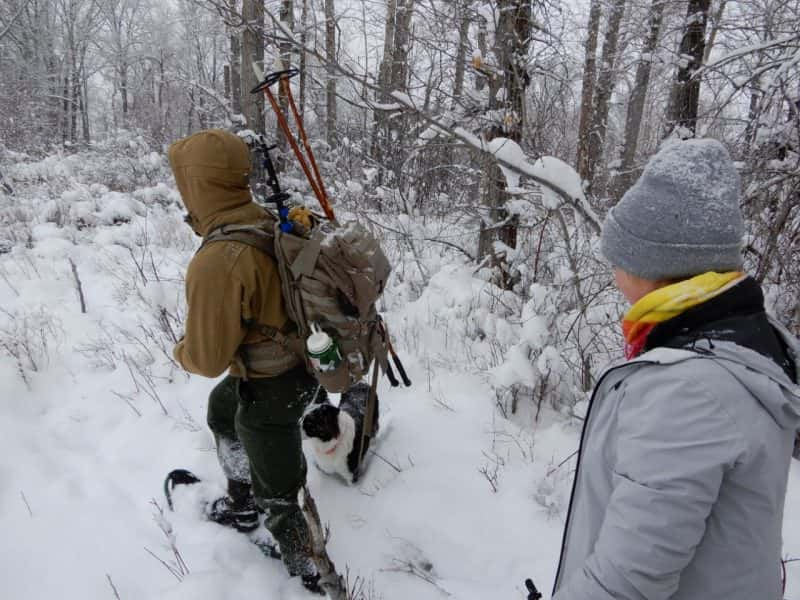 Options and Specs
1. With Yukon in the title, you know snowshoes are a priority, so try on a pair of men's Yukon Charlie's 8" x 25" Elite Spin Snowshoes. Designed around ultra-strong 6000 aluminum, the proprietary frame bending process creates a rigid, strong construction to support weights up to 200 pounds. Newly designed foot pads and heel lift guarantee you'll be able to spend a day in the woods without achy feet afterwards. This design keeps your heel centered and reduces exhaustion while tackling steep terrain.

The Spin, by Northwave, integrates a dial binding system for a snug fit in the toe box through customized, dial-up tension. The Swift Strap works with you for easy on and off. You'll always have traction with Mountain Claw crampons when traversing across slick terrain. The snowshoes weigh 4.2 pounds, come in either blue or green, and retail for $167.99.
2. For the lady of the forest, consider Yukon Charlie's 8" x 21" Elite Spin Snowshoes. Ready to tackle any frosty landscape, the women's frame is also constructed from 6000 aluminum to ensure strength, rigidity, yet comfort. The refined frame allows women a natural stride, but the snowshoe still supports 150 pounds.

The no-hassle Spin, by Northwave, secures your foot with a dial binding system combined with the integrated toe box. The Swift Strap heel provides speedy on and off use. The real gem of these snowshoes is in the Free Pivot axle system that works with you for a natural stride. Combine that with the unique heel lift and rear heel plate system for perfect centering. This also alleviates calf strain and boosts your ability to take on steep terrain. The snowshoes weigh 3.8 pounds, come in either blue or green, and retail for $159.99.
3. You want everyone to have fun on the outing, including the kiddos, so equip them with Yukon Charlie's Youth 7" x 16" Blue Aluminum Snowshoes. The most important part of introducing kids to the outdoors is making it easy, and Yukon Charlie's glove-friendly ripcord bindings ensure a tight fit, and easy off with one, quick pull.

Like adult models, the youth size is designed around an ultra-strong 6000 aluminum frame to take the beating when youth discover the fun of the backcountry. The snowshoe supports 100 pounds of energy-packed youth. Coated steel crampons and Energy Flex axles work together to make youth outings less strenuous and safe on slippery slopes. The snowshoes weigh 2.2 pounds, come in blue, and retail for $59.99, but are currently on sale for $44.99.
4. For the snowshoe enthusiast weighing up to 250 pounds, consider Yukon Charlie's Men's 9" x 30" Red Pro II Snowshoes. An exclusive frame-bending process creates the company's strongest and most rigid construction. The heavy-duty, Tech Weave decking has integrated traction fasteners cast into the rocker-style frames. Incorporated into the foot harnesses are rear heal plates and lifts to maximize footing, and reduce body strain.

Swift Strap heel straps lock boots in snugly, and you'll appreciate the glove-friendly Fast Fit II bindings that secure, and release your foot with a single tug. The snowshoes weigh 4.9 pounds, come in red, and retail for $139.99, but are on sale for $104.99.
5. For the woman who likes to shop and compare, check out the Atlas Women's 27" Rendezvous Elektra Snowshoes. Their aluminum V-Frame design works with you to plow a straight track that maximizes your energy to propel you further on your adventure. The Light-Ride suspension cradles your feet for natural articulation, and offers a pillowy cushion upon impact regardless of terrain harshness.

Elektra's Twin-Trac toe crampons incorporate a row of rugged front points along with two side teeth for greater traction. Strapp bindings are easy to secure and promote arch support. This model supports up to 200 pounds. The snowshoes weigh 3.35 pounds, and retail for $149.99, but are on sale for $112.49.
6. Say you are a bit bigger guy, or want to carry a heavier load into the woods. If that's the case, then consider Yukon Charlie's Men's Carbon Flex Spin 9" x 28" Snowshoes that support a hefty 300 pounds. Unlike aluminum models, these are designed around a flexible, linear hydrocarbon polymer frame to minimize weight and maximize snow flotation. Even with a heavy load, eight Spike ice traction cleats work together with a full rotational Mountain Claw II crampon system to dig in and grab on for guaranteed traction.

Like other Yukon models, the Spin, by Northwave, dial-binding system fine tunes fit and offers easy on, and off. Also included is the Swift Strap heel and Free Pivot axle integration for perfect fit, and walking ease. The snowshoes weigh 4.9 pounds, come in black, and retail for $167.99.
7. A few of you hardy souls embrace winter adventures. These outings may be with motorized help, and in case of a winter breakdown, snowshoes could help you escape danger. For those threatening situations, pack along Yukon Charlie's Men's Airlift Inflatable Snowshoes. These portable, lightweight and inflatable snowshoes support up to 225 pounds. You can easily stow the deflated snowshoes in your backpack, vehicle or on an ATV.

The durable TPU bladder is encased in Cordura nylon, and you can don them in seconds with the Fast Fit II binding system that takes one tug. No worries about inflation because they come with a hand pump, or they can be inflated with a CO2 cartridge that is sold separately. Aluminum crampons provide traction, yet reduce weight. The snowshoes weigh 2.25 pounds, come in red, and retail for $134.99.
Winter doesn't have to trap you inside. Break the cabin-fever cycle and don snowshoes to enjoy everything winter offers.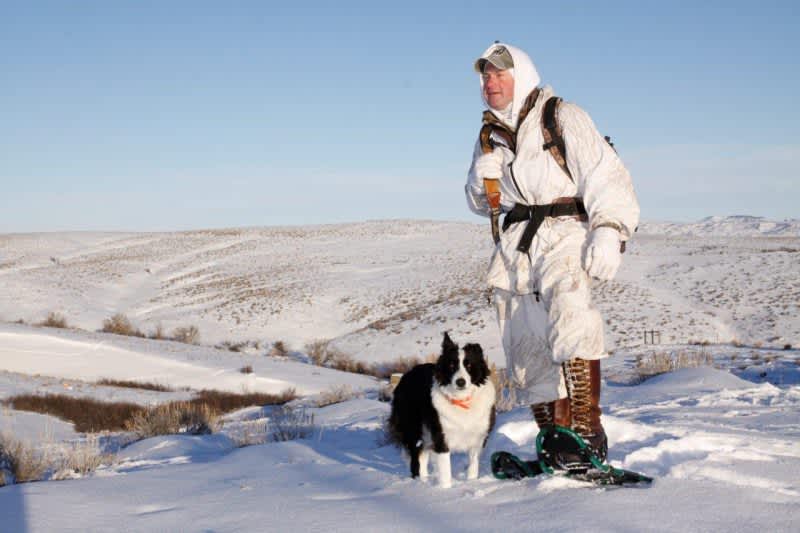 This article was produced in cooperation with Cabela's.
What's Your Reaction?