There are a lot of affordable, quality fishing kayaks on the market, but unfortunately, for whatever reason, they are hard to find in your local outdoors stores. The giant retailers only carry the brands they are associated with, and even then, won't have every model available to you out on the floor.
Because buying a fishing kayak can be a tricky thing to do online, we've highlighted three of our favorites here for you to use as a baseline should a fishing kayak be an item on your shopping list. Each of these are also available for free shipping if you are a Prime member.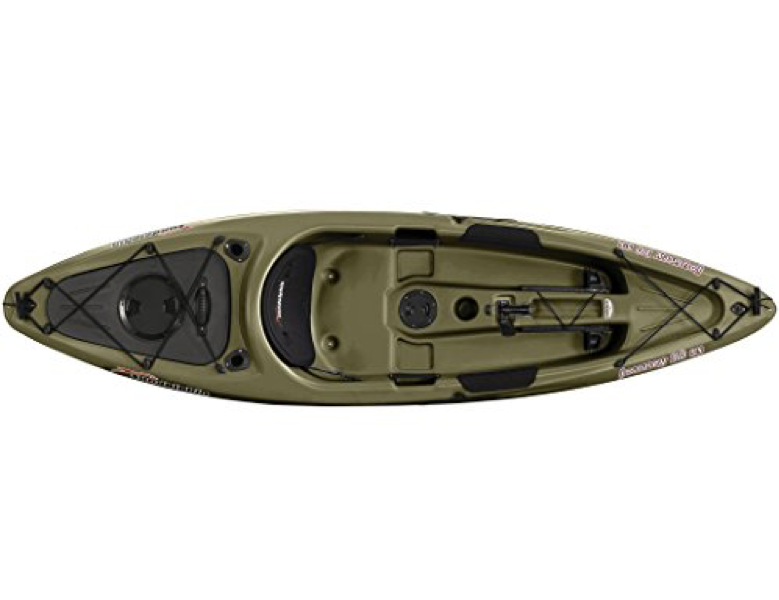 First up on our list is the Sun Dolphin Journey. These kayaks are lightweight and easy-to-carry, making them great for quick trips from home to the water and easy to put in and pull out. They work well on both lakes and rivers, and will allow you to access otherwise hard-to-reach fishing holes. They are quite stable despite their light weight and will easily track and paddle. The Journey comes with two flush mount and one swivel fishing rod holders.
For those with a bit more of a budget for their fishing kayak, the Vibe Skipjack is among the finest kayaks available. It's heavier, at 46 pounds, but has four gripped handles that make it quite portable. The Skipjack comes with 4 capped flush mount rod holders and mounting points for other accessories. It has multiple storage options and two paddle parks to secure your paddles when you aren't using them.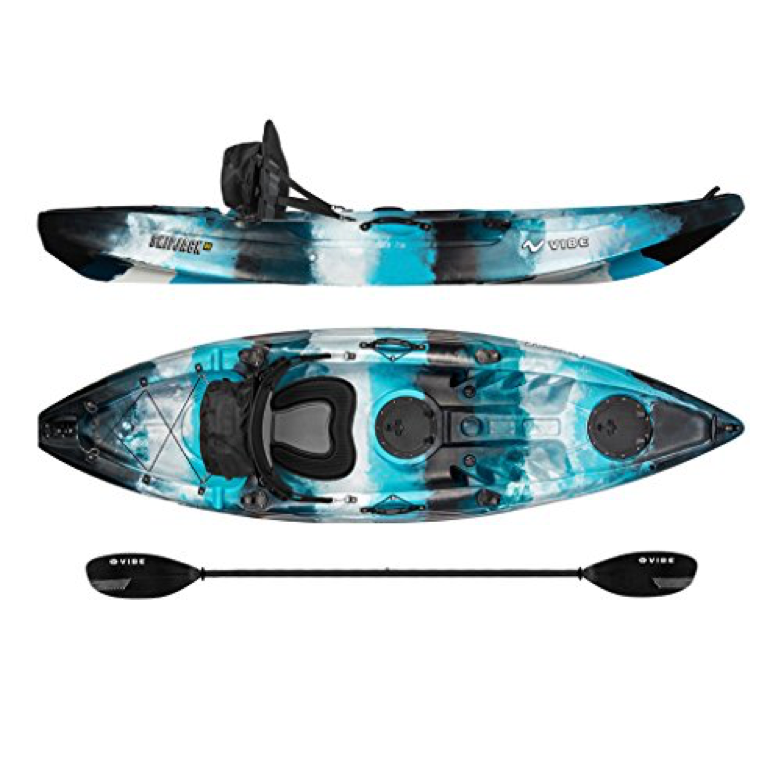 The Tamarack Angler 100 from Lifetime is a comfortable kayak with two flush mounted rod holders and one top mount holder. It has a stable, flat bottom, and a hull made of UV-protected, high-density Polyethylene. This kayak also offers rear and center storage compartments as well as shock cords. It is quite stable and the heaviest on our list, weighing in at 56.5 pounds, but has handles at each end allowing for easy transfers.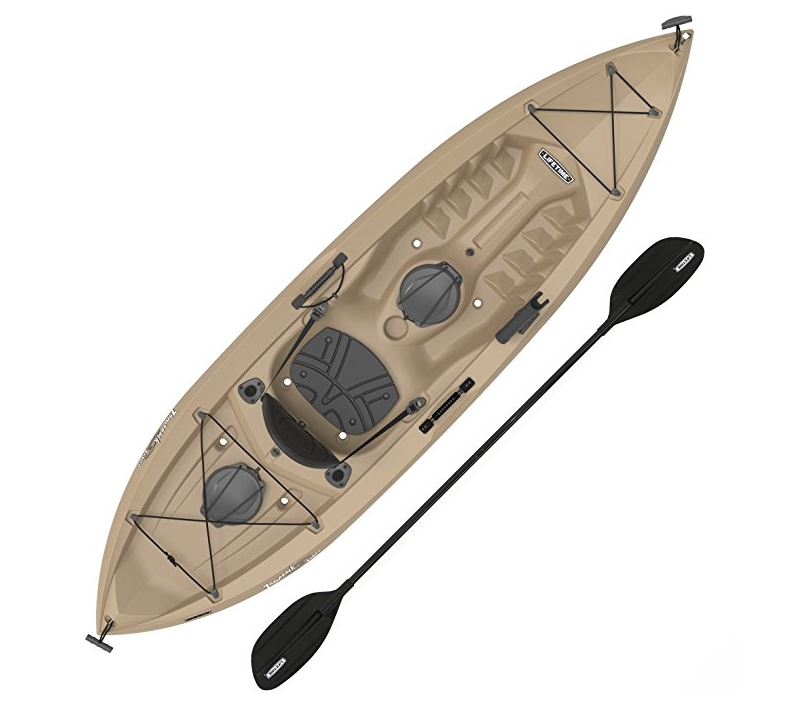 Any of these three kayaks are great options to get you out on the water quickly to paddle your way to those hard-to-find fish.