About four years ago an ad circulated around Facebook offering a buy one holster, get a second half off.  The price was low, around 50 bucks for two holsters.  Though I had never heard of Alien Gear before, I bit the bullet.  Why not for that sort of deal!
I have to say I was unimpressed with those early Alien Gear holsters.  I just didn't feel like they had the quality I would expect.  I had carried a similar hybrid holster from Comp-Tac for years and Alien Gear's faux leather and plastic just didn't feel as robust or hard wearing.
But that was the old Alien Gear.  Even their approach was novel and they produced a hell of a comfortable holster.  They still do, but these days they have addressed all the issues of durability and ruggedness with their new 4.0 IWB holsters.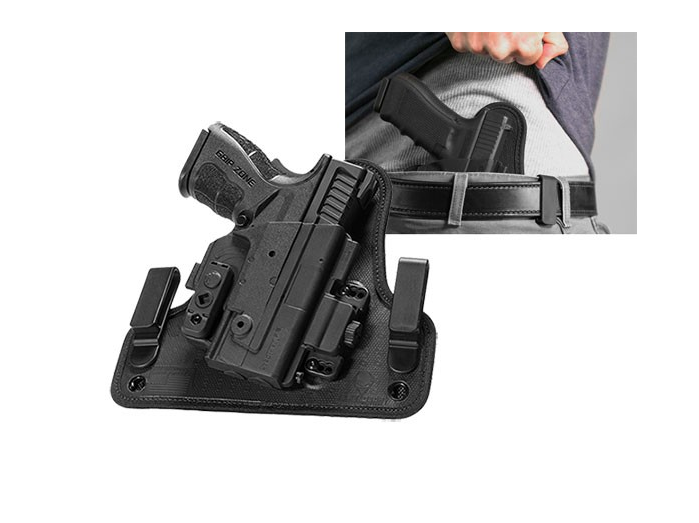 Alien Gear began to address the ruggedness of their holsters not long after my purchase by adding a spring steel core.  The new 4.0 continues that trend but with a smaller spring that keeps that rigidness where it matters, right behind the gun while allowing the rest of the holster to flex.
Rather than the faux leather which I always thought looked like a cheap knock-off of better quality holsters, they have gone with a more durably poly surface.  The neoprene liner that actually made the holster comfortable is still there but has seen marked improvements as well.  It is more breathable than standard neoprene and makes those hot days a little more bearable.  I would say it is without a doubt more durable than leather, doesn't have to be broken in, and won't sweat stain.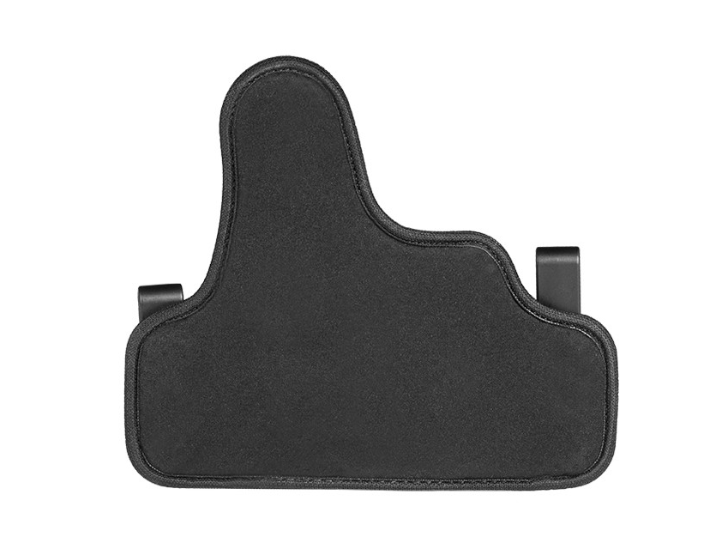 The main body of the holster is no longer made of Kydex.  They don't advertise the material but will tell you it is far more durable than kydex.  I suspect it is some form of glass reinforced nylon but other than the feel, I have no proof.  If so, this thing should hold up for ages!
The new IWB has an impressive list of standard features.  The most notable of which in my mind is the way the holster is fitted to fully cover the trigger.  I really wonder why this isn't standard on all hybrid holsters!  You can also expect tool less adjustments to the ride height, cant, and retention.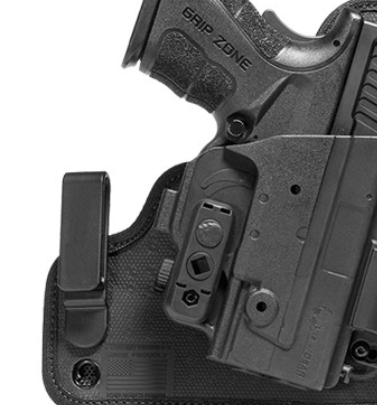 Alien Gear's new 4.0 line of IWB holsters is also compatible with their Shapeshift line of products. Through addition of accessories, you can turn your IWB holster into a OWB, appendix, ankle, backpack, or even drop leg holster.  Switching between carry options is quite simple.
This more recent iteration has absolutely changed the game!  What Alien Gear has done is produce one of the most well thought out and well-designed holsters on the market today.  Every feature has the shooter in mind and shows consideration in how a gun is carried.
The price of the holsters has miraculously not changed much in their 5 years of production and innovation.  You can still get a basic IWB holster for around 55 bucks which is less than half the price of the holster I am used to carrying.  For under a hundred you can get the Shapeshifter kit with the option for side and appendix carry and still come in less than most quality holsters.
I believe these holsters may be hard to come by unless Alien Gear has quite the production facility.  This is a product that we may see dominate the holster market over the next few years!  If this is the type of holster that appeals to you, and it should be, there is no better time to get one than now while they are still keeping up with demand.