The number one reason to own an SKB bow case is for transportation purposes. Hunters are constantly on the go, and we tend to be particularly hypercautious when it comes to our bows. A bow riding freely in the back of a moving vehicle, for instance, has plenty of opportunities for being damaged.
But even if you're not going to be transporting your bow around a lot, having a bow case just for storage purposes would be wise as well. Leaving a bow exposed out in the open, even if it's indoors or in a garage, means that it is also exposed to dents, scratches, falling, or anything else. This is true for both compound and recurve bows. While you can use a bow stand for indoor storage if you want to, a bow case still offers much superior protection.
Another reason to use a bow case is for the safety of other people around you. You should treat storing a bow the same way as you would storing a gun, in that you will want to take the necessary action to prevent or at least inhibit unauthorized access to your bow, such as from children or burglars.
A hard SKB bow case with a lock would be an example of something you can do to prevent immediate access to the bow inside. It's for this reason that hard bow cases are a better choice over soft bow cases for superior protection and to also be a better deterrent against unauthorized access.
In short, a hard case will simply be a better investment.
The Best SKB Bow Cases
The SKB Corporation, around since 1977, is one of the largest manufacturers of transport and storage molded polymer cases in the entire world. Besides bow cases, they also make cases for guns, music equipment, sporting goods items, and so on.
Here are the best SKB bow cases for you to consider:
SKB HUNTER SERIES BOW CASE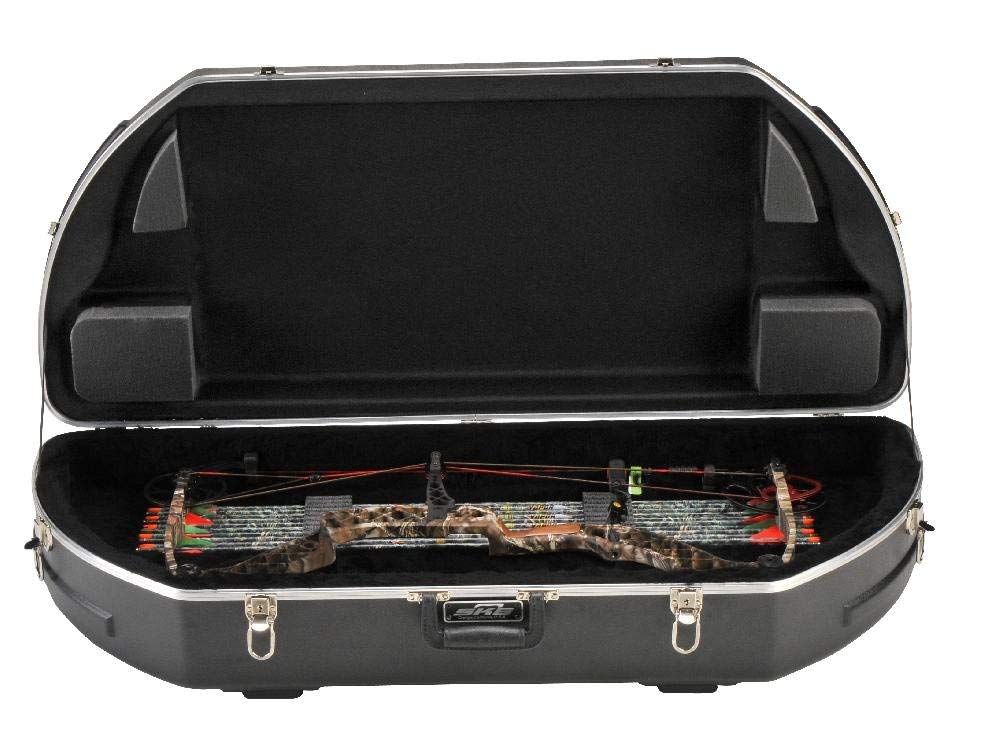 The SKB Hunter Series bow case is designed to store the bow and attached quiver together. It's built out of an ABS shell that provides better support to the lid. The eight point interlocking stacking system further aids to this support as well. The lid is also designed to be locked as tightly as possible to keep all moisture, dirt, debris, and dust outside.
Meanwhile, the interior of the SKB Hunter Series Bow case is made out of a plush lined EPS insert that offers you the best impact resistance possible. In other words, if you drop this case with the bow inside over a hard concrete surface, the bow should be kept safe and undamaged.
The overall dimensions of the case measures thirty nine by fifteen by six inches, with a total weight of eleven pounds.
SKB INJECTION MOLDED PARALLEL LIMB BOW CASES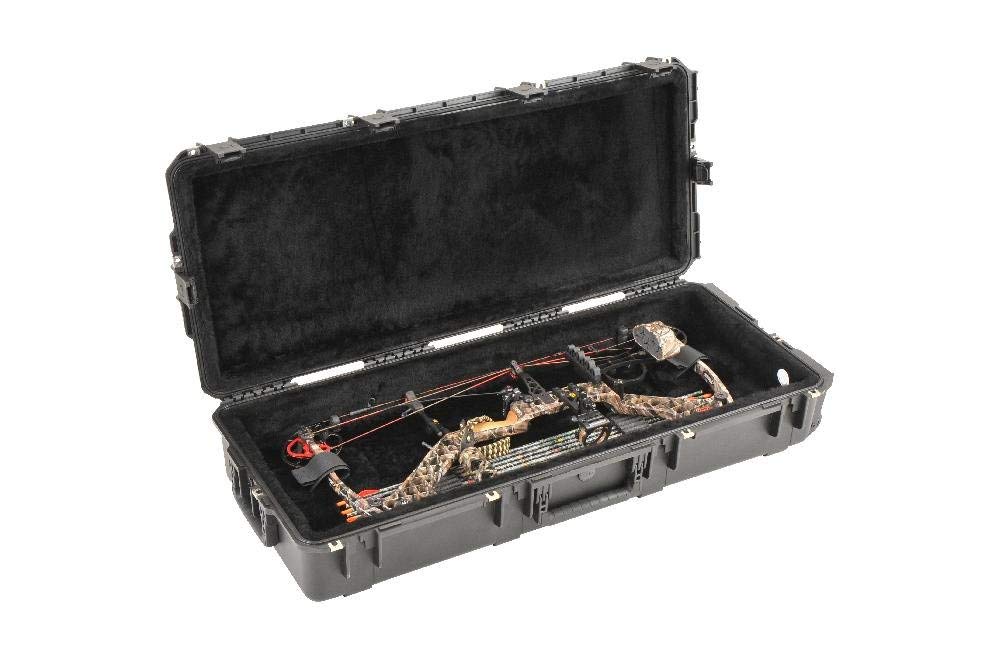 The SKB Injection-Molded Small Parallel Limb Bow Case is notable for coming with SKB's unconditional lifetime warranty with a fifteen hundred dollar content coverage guarantee as well. As a military standard injection molded case, this case is fully dust proof and waterproof.
As with the Hunter Series Bow case as well, this SKB bow case has a plush lined EPA superior to provide your bow with all of the protection and cushioning it needs. There's also enough room inside the case to store up to twelve arrows as well.
The dimensions of this case measure thirty five by fourteen by five inches.
SKB ULTIMATE WATERTIGHT DOUBLE BOW RIFLE CASES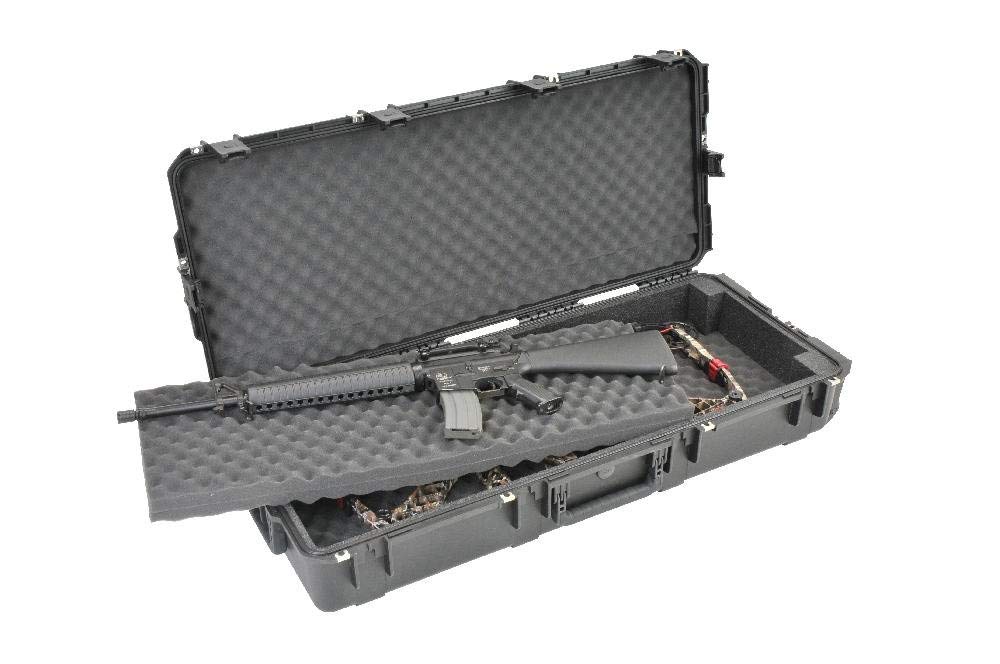 This USA made, polypropylene bow case from SKB also comes with SKB's unconditional lifetime warranty and fifteen hundred dollar content coverage guarantee. The grip is cushioned on three sides to make it comfortable to lift and carry the case around,.
The padlocks are fully reinforced as well, while the case is dust proof and waterproof as well, making it a good choice for transporting around in adverse scenarios. As a final feature, the SKB Ultimate Watertight Double Bow Rifle case features a trigger release latch system for ease of opening and closing.