Illuminating a Black Hole with Crimson Trace Weapon Lights
Tom McHale 08.17.18

When you want to know how your new Corvette Z06 handles, you'd best head to the Spring Mountain Motor Resort and Country Club test track. When you want to challenge your new "As Seen on TV!" Ginsu Knife, you slice open a few tin cans, chop firewood, and only then dice ripe tomatoes. And when you want to test out some new weapon lights, you go where it's dark. Really dark.
The darkest place I've ever seen, not counting my heart after inadvertently viewing an Academy Awards acceptance speech, is the shooting cave at Rockcastle Shooting Center. Located smack dab in the middle of Mammoth Cave country, Rockcastle has dozens, or maybe hundreds, of caves scattered underneath its 2,000 acres of Second Amendment joy land. No one really knows for sure because even though professional spelunkers have been mapping the area for thousands of years (Yes, really. Some human-made materials found in their caves date back to 1,010 B.C.) the owners' figure hundreds of caves have yet to be discovered.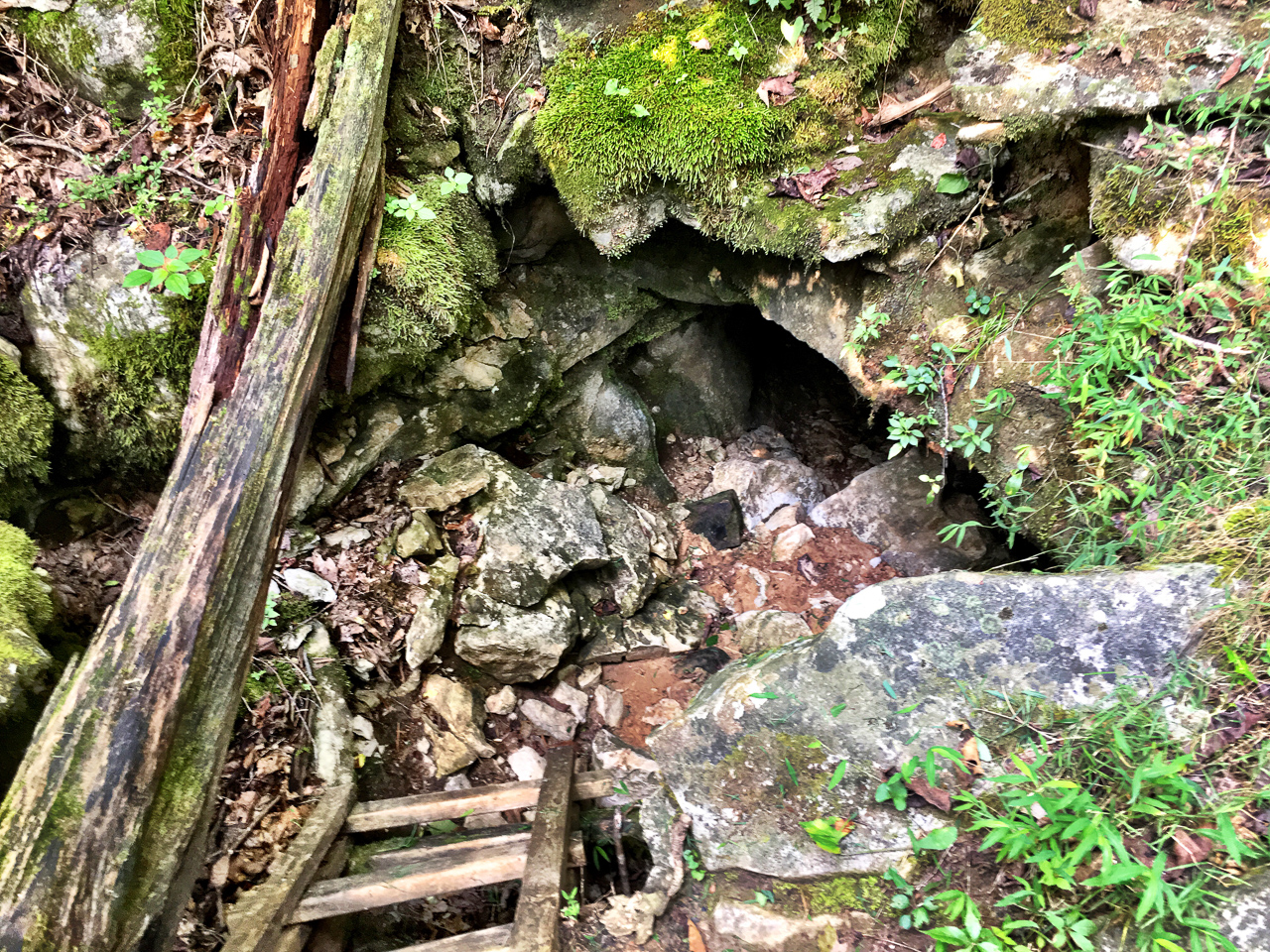 Anyway, only after climbing down a heavily-wooded ravine, descending a wooden ladder into the bowels of the earth, and slithering through a ragged and rocky horizontal entrance, can one begin to find real darkness. About 20 feet into the hole, the cave opens up into a vertical chasm that winds its way through 900 feet of sand and limestone. After the first corner, I'm guessing that all ambient light gets sucked up into the supermassive black hole in the NGC 1277 galaxy because you can't see a thing. All I know is that if you turn off your headlamp, you can see nothing. And I mean absolutely nothing. No amount of adjusting to the darkness exists because no matter how close you hold your hand in front of your eyes, it's just not there. The bottom line is that this environment is a great place to test out lights. It's even better that the stone is so soft that it's safe to shoot in the cave. To make logistics a bit simpler, the Rockcastle crew has set up large rubber mat target backstops in lots of nooks and crannies throughout the cave, so it's easy to reconfigure courses of fire.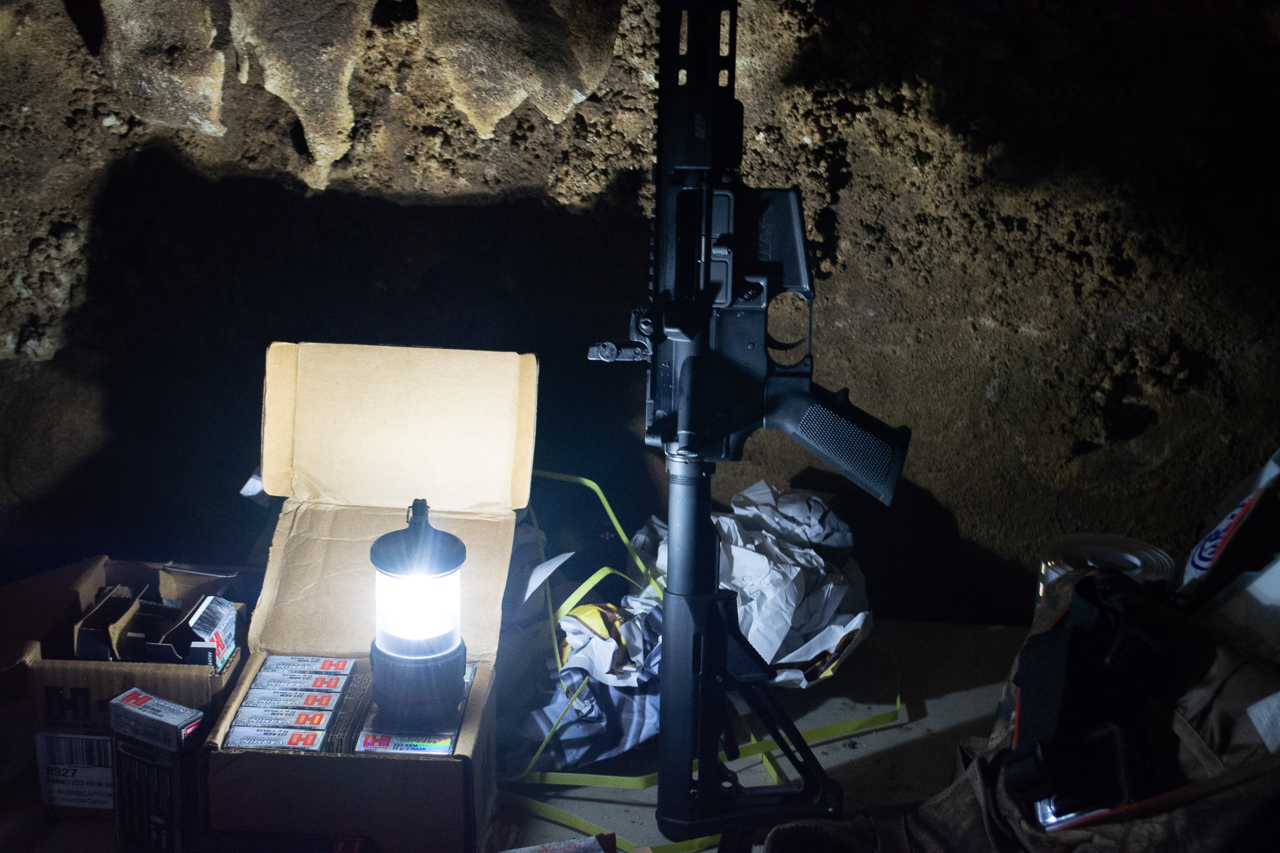 The whole point of all this claustrophobia and nyctophobia was to test out some new Crimson Trace gear. You know them for their lasers, and more recently for their combination light and laser units for handguns, rifles, and shotguns. Based on lots of customer demand, the company has now entered the tactical weapon lights market in a big way. We spent a day in the caves to check out four new products, the LTG-770 Lightguard for the Smith & Wesson Shield, the CMR-208 Rail Master Weapon Light, CWL-102 Weapon Light, and CWL-202 Weapon Light.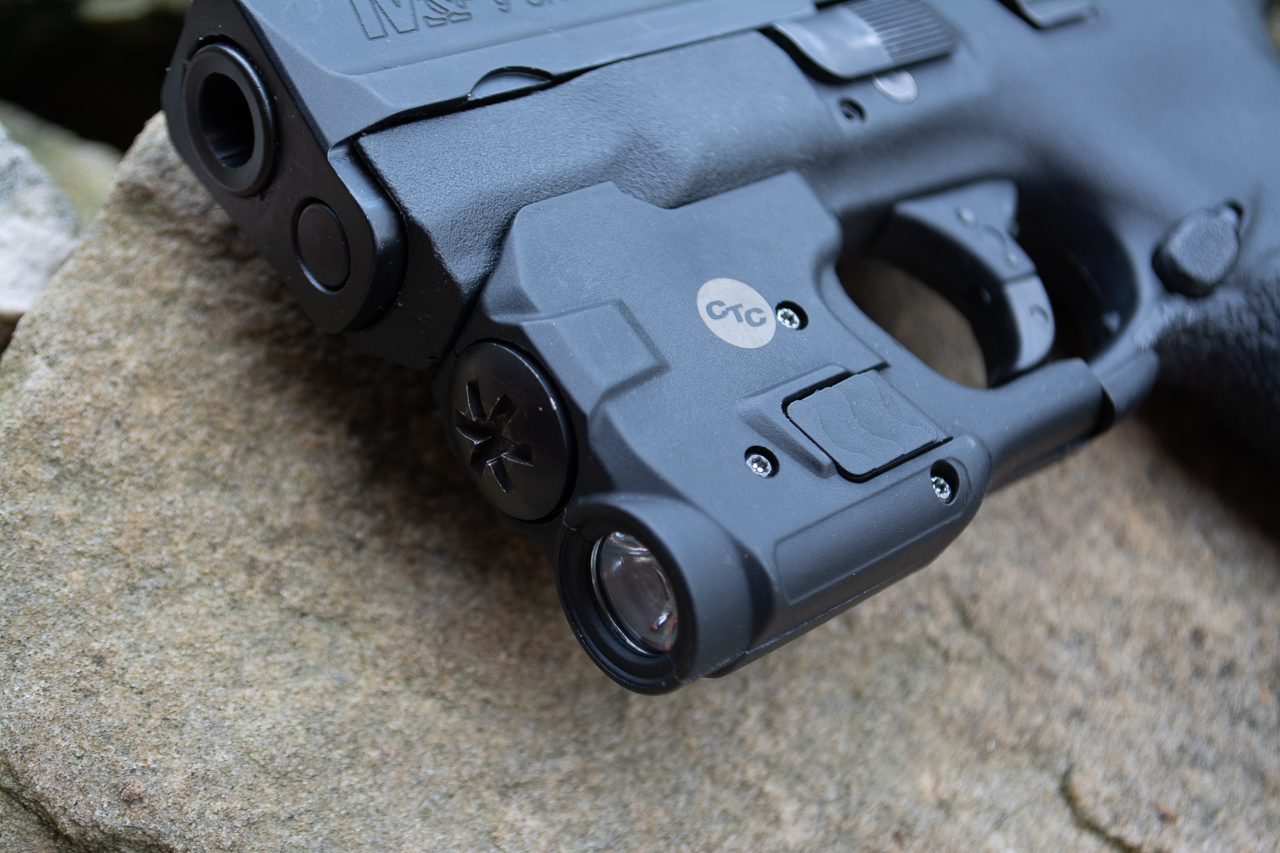 For the pistol lights, our course of fire was a series of shoot, no-shoot, and partially-shoot targets scattered at unknown locations throughout the cave. The targets were all photo-realistic with bad guys holding weapons in sometimes not-so-obvious positions. Some targets were good guys, like a police officer, while others represented a hostage situation. The point was to test the ability to quickly hit as appropriate. As we were there to test shooting with a weapon light and not searching, we didn't use hand-held lights for searching – the course of fire assumed a worst-case scenario where "threats" were certain. When to use a weapon-mounted light versus a hand-held light is a complex topic worthy of its own discussion, so we'll get into that another day. We also set up the scenarios where a magazine change would be required at some point. Hold that thought for a hot second.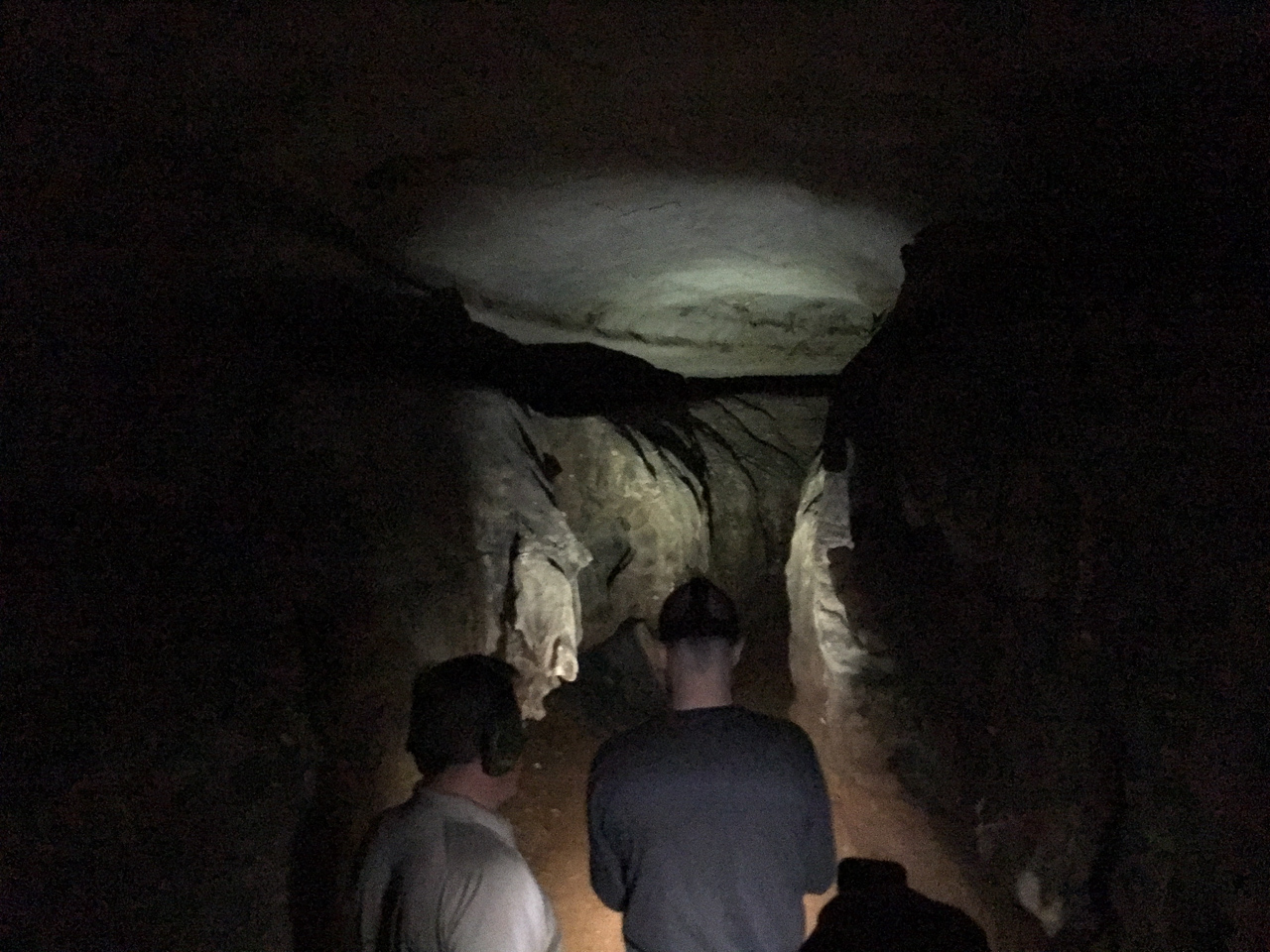 First up was a run through the unknown course using a Smith & Wesson Shield with the new LTG-770 Lightguard. It blasts out 100 lumens from an amazingly small and light package that attaches to the forward rail and trigger guard of the Shield. It runs for a solid hour on two 1/3N batteries. You activate the light with paddles located on both sides of the unit, so it's ambidextrous. The light is also flat and is thinner than the frame of the pistol, so it won't have any real impact on your ability to conceal the Shield. This light will be available near the middle of September 2018.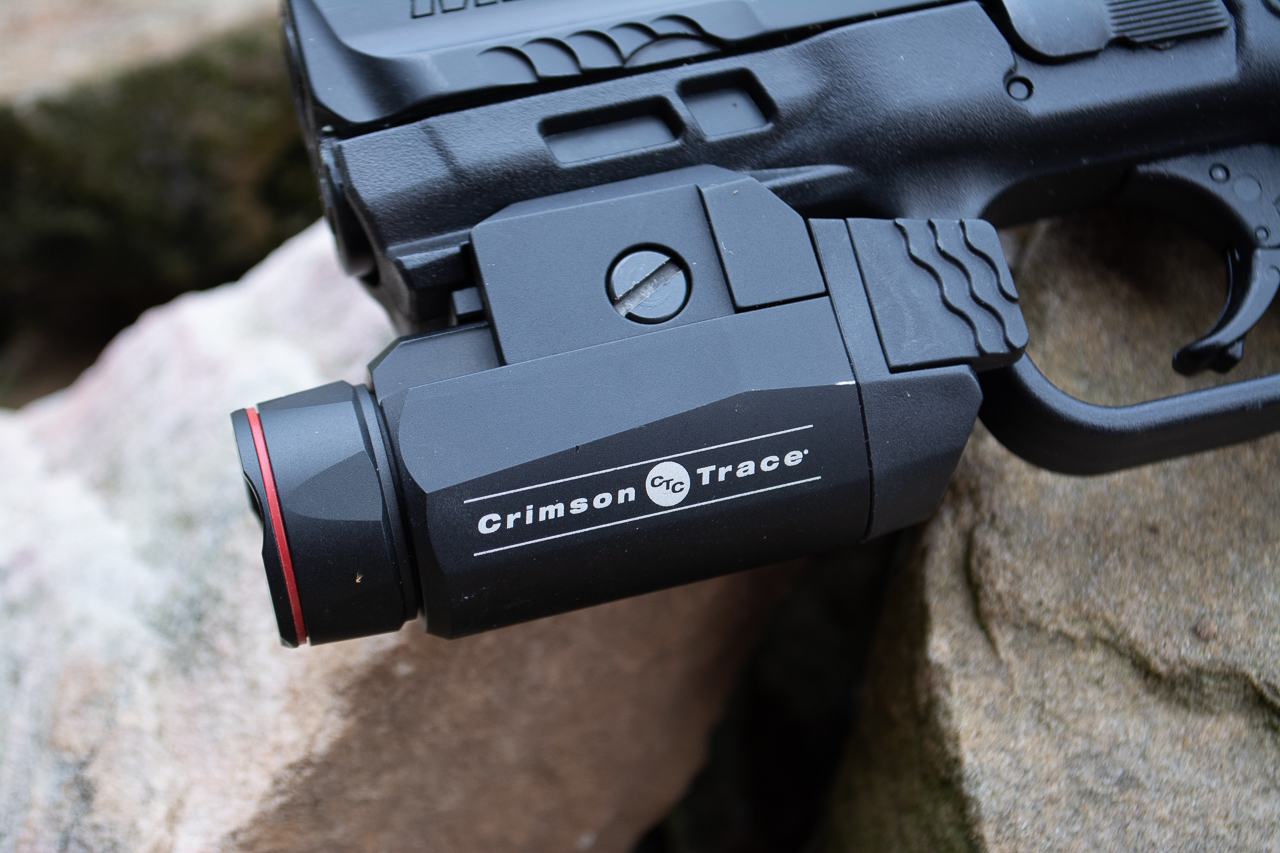 Anyway, most targets in the cave turned out to be 20 to 30 feet away although some were closer and one or two were significantly farther away. Just to be clear, it wasn't the "reach" of the light that determined target range, it was the twists and turns of the cave. The 100-lumen light was adequate to not only see the target clearly but to identify the "armed" status of the two-dimensional target individual.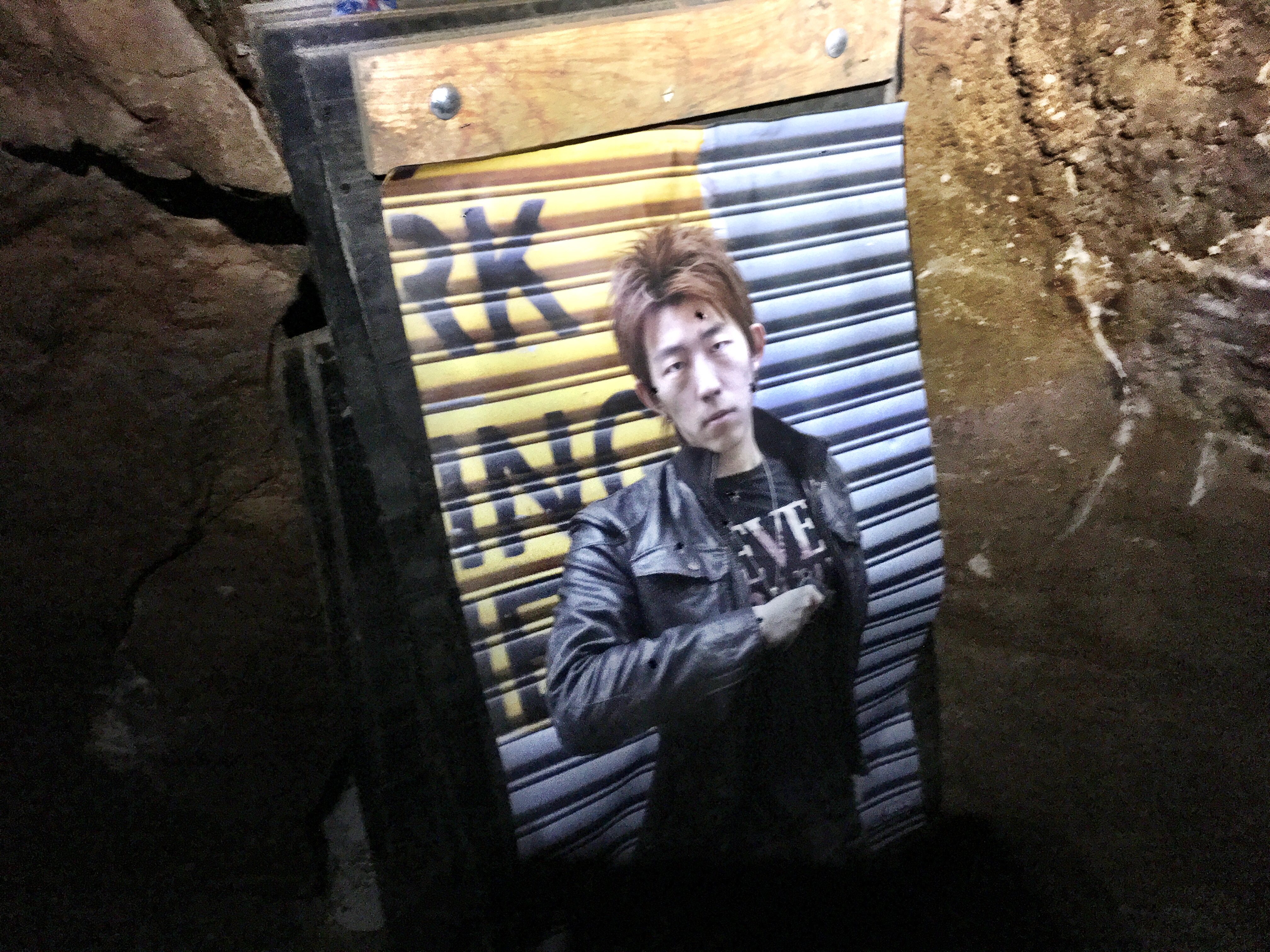 I reran the course using the CMR-208 universal weapon light. This one has two power modes. The high setting beams out a whopping 420 lumens of bright white light for just over an hour. The low setting delivers 110 lumens for nearly two hours using a CR123 Lithium battery. To distinguish between the LTG-770 on the Shield, I only used the high setting. Wow! That's some serious light for a pistol. The difference was significant, to say the least, but then again, the unit is larger. This one would be an excellent solution for home-defense use while the LTG-770 is well-suited for concealed carry.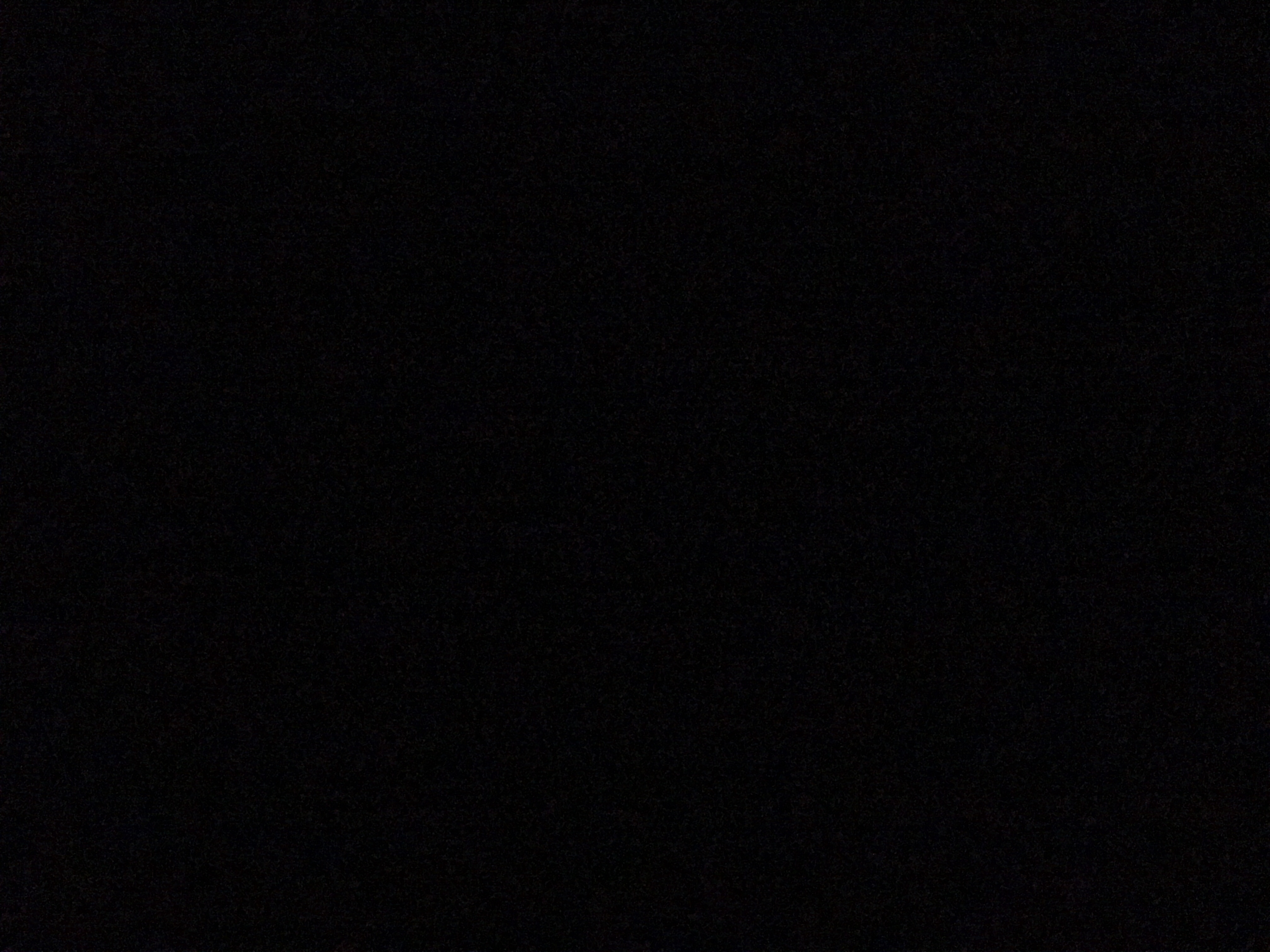 I found that both pistol lights, even though starting at the muzzle and pointing forward, provided plenty of light wash to enable effective use of standard sights. Neither the Shield or M&P 2.0 pistols had Tritium night sights but I could see the shapes easily. The other surprising learning was that there was enough ambient light from the weapon light to see our way through a magazine change. One might think that in pure darkness, the forward light wouldn't help much with anything located behind the lens, but I found the opposite with both sight visibility and seeing the magazine well.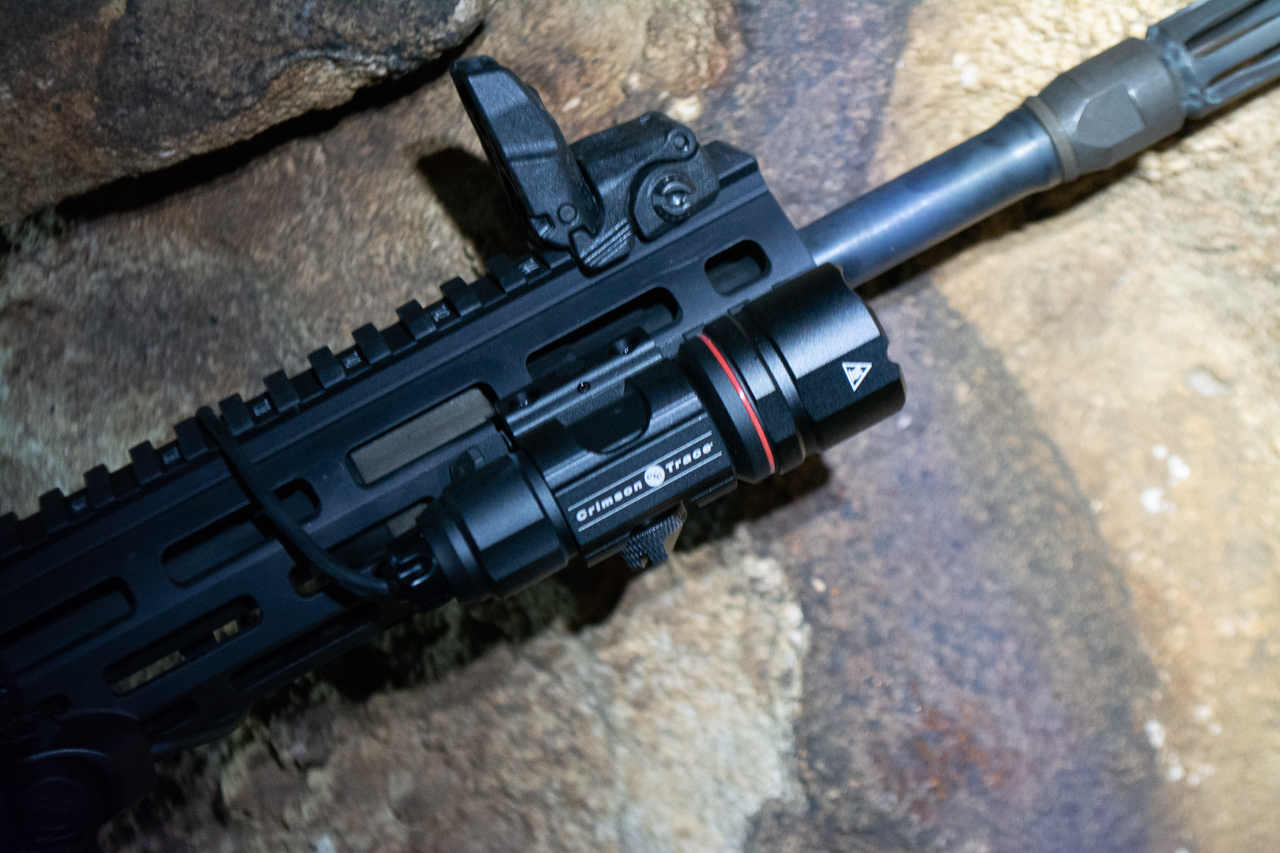 Next up, our host and range master reconfigured the course for rifle use so we could check out the CWL-102 and CWL-202 lights. These are "next generation" models of the existing CWL-101 and CWL-201 models currently available. Based on feedback, Crimson Trace is taking the strobe feature out of both of these lights. While strobes no doubt confuse the person in front, they receive mixed reviews from the users. Some love them, and many more seem to hate using them. I fall into the second camp as I find they distract the heck out of my vision and make target acquisition slower. But that's just me.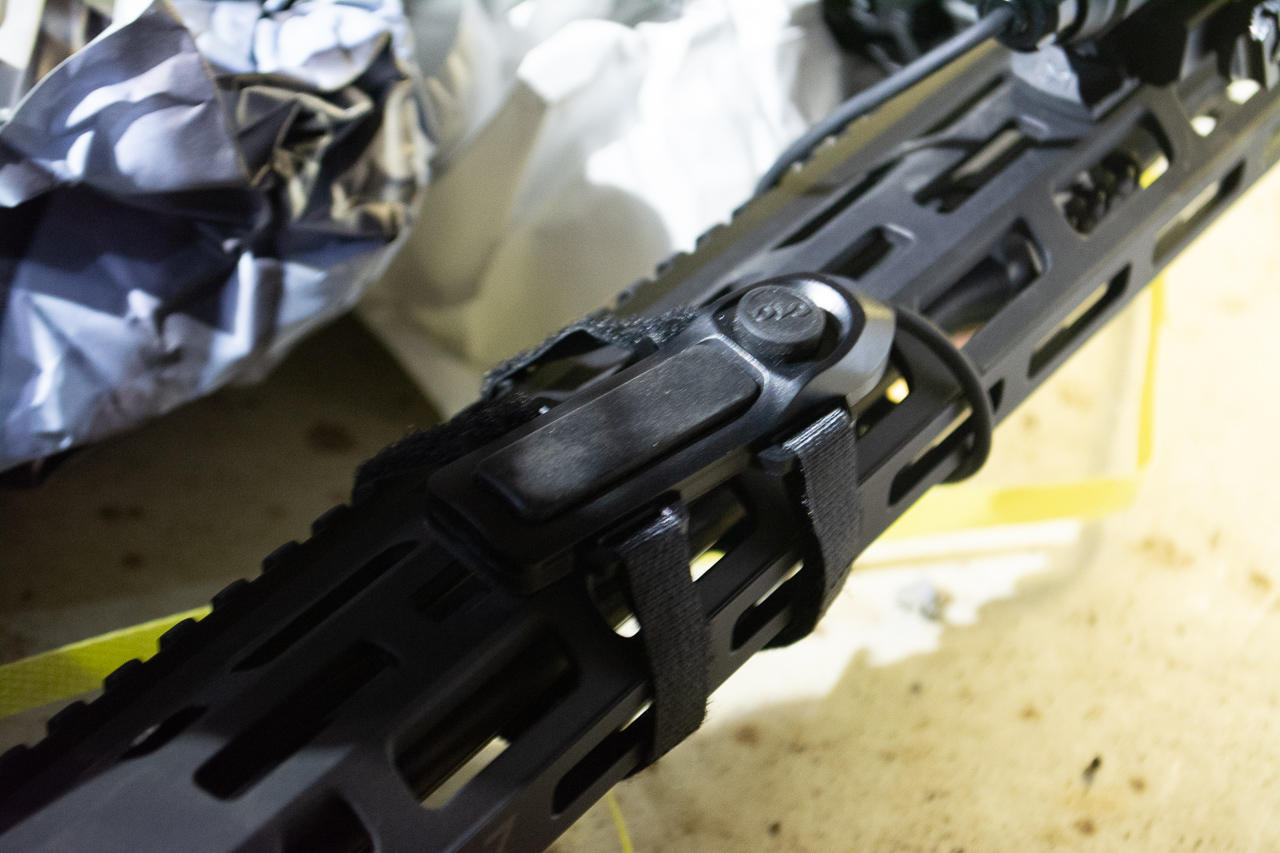 The CWL-102 uses a single CR123 battery and generates 500 lumens for just over an hour. The CWL-202 light uses two CR123 batteries and casts a whopping 900 lumens of white LED light for about an hour and 20 minutes. I'm pretty sure that one set the cave ceiling on fire, but let's not tell the Rockcastle folks about that little incident… I tried to two rifle configurations with the CWL-102 and CWL-202. One Smith & Wesson M&P 15 had a remote activation pad installed, and one had the light only, so we operated that with the standard tail cap switch. There are pros and cons to the "bare" versus remote-activation pad configurations. This remote pad attaches with Velcro straps, so it's unlikely that heat would affect the mount. Others mounted with sticky tape may come loose under hot barrel and handguard conditions. The remote pad features a more extended momentary pressure switch so you could easily control the on/off status of the light. The smaller round button forward of that turned the light on or off with a positive click and left it in that condition. I loved the pressure pad. Both lights can mount directly to M1913 Picatinny or M-LOK/Keymod attachment points.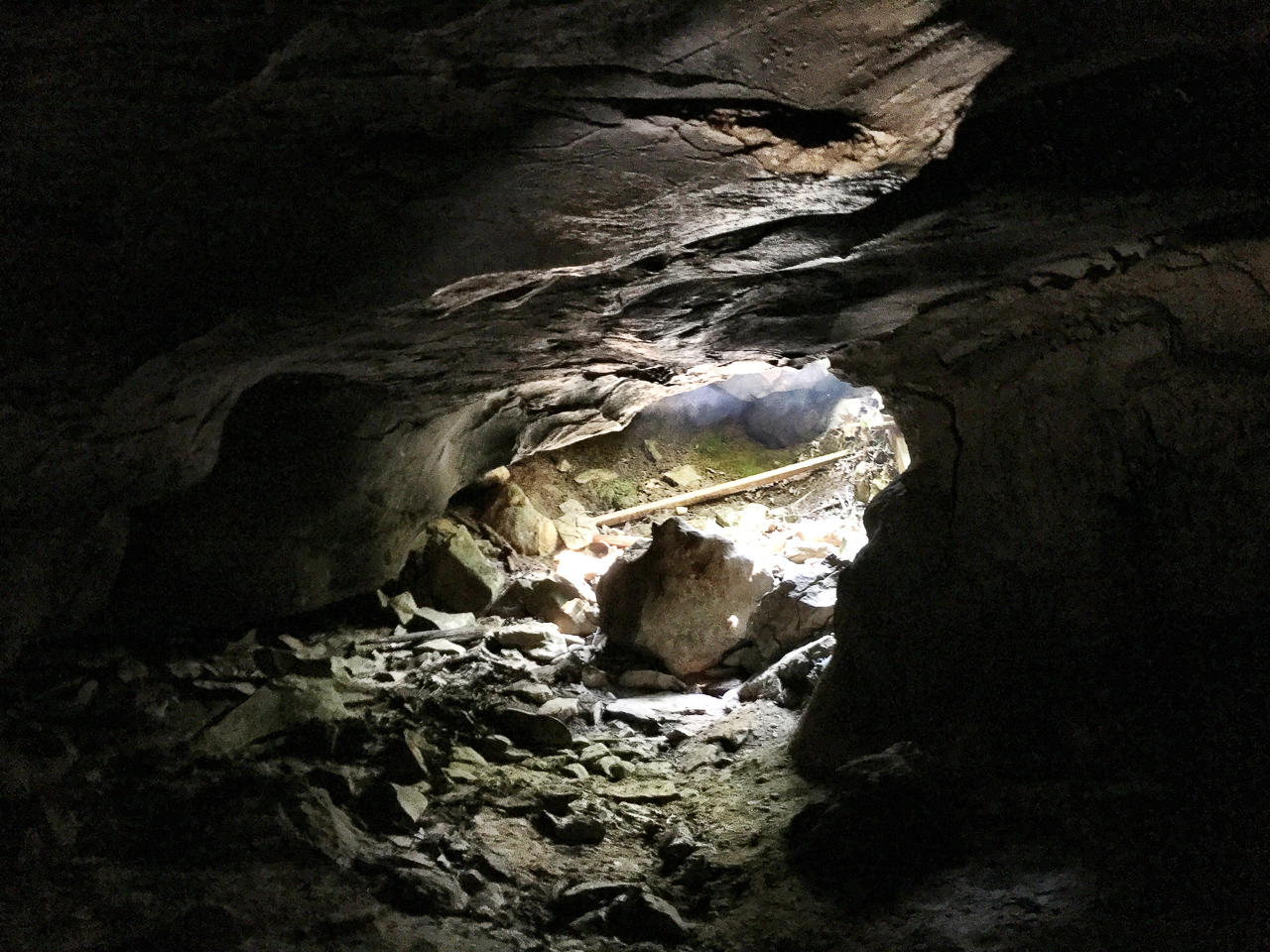 The bottom line? The pistols were easy to operate in pitch dark with the standard sights. However, when shooting the AR15, I was really wanting to add a laser. We shot the rifles using standard iron aperture and post sights, and it took some concentration to sight targets. There was enough ambient light to see the sights, but they didn't exactly leap into view. The other challenge was holding the rifle at eye level while moving and aiming. A laser would have allowed maneuvering at a slightly lower ready position and shooting without raising the sights all the way to eye level. I loved the "brilliance of the sun" dedicated light so rather than trading that for a lower-lumen combined light and laser solution, I'd probably add a laser to the big dedicated CWL-202. Maybe the folks at Crimson Trace can figure out how to add a second input port to the remote activation pad that could also drive an optional small laser sight. Just an idea…