Other than the club, the knife is one of the oldest weapons/tools ever used by man. Over a period of several hundred years, the knife also evolved to become sharper, deadlier, and more sophisticated. Here, we're going to talk about multiple types, and ultimately which is the best machete on the market today.
One of the tools that the knife eventually evolved into was the machete, a long and sometimes cumbersome but also highly practical hacking weapon with a variety of versatile uses.
Machetes have been used all over the world and continue to be used today, from the jungles of Southeastern Asia to the grasslands of Africa to the rainforests of South America to the mountains of North America.
Granted, the term 'machete' is very broad and can be used to refer to a variety of different weapons.  But generally speaking, 'machete' is used to refer to a knife with a broad blade, that can be used either as a short sword or for hacking through thick brush.
Contrary to what many people may envision in their minds, machetes don't have to have a long blade.  The Gerber Parang machete, for instance, has a much shorter and more compact blade of just around nine inches.
A machete is a valuable tool to keep in your car, to have strapped to the outside of your bug out bag, or to keep on hand while camping out in the middle of the woods, and for a variety of reasons.  Not only can it be a highly effective self-defense weapon against both animals or humans with bad intentions, it can also be used to hack your way through thick brush and vegetation, to split wood to use for a campfire or for building a shelter, for hacking through ice, for digging trenches, or for breaking open agricultural products such as coconuts.
Overall, having at least one machete in your possession would be wise and for more reasons than one.  Here are some examples of the best machetes for you to consider, presented in alphabetical order:
Condor Golok
Built by Condor Tool & Knife, the Golok has a fourteen inch blade that is machined out of a very high quality 1075 high carbon steel blade. It is also noted for being exceptionally well balanced, which makes it a more wieldy and nimble choice for hacking through thick vegetation.
Cold Steel Latin Machete
Cold Steel is a big name when it comes to knives and blades in general, and they also make a sizable number of machetes as well.  One example of a machete that they make is the Latin Machete, with an eighteen inch 1055 high carbon steel blade that also comes coated with an anti-rust black finish.  It's also priced very affordably at just around twenty dollars, if not less sometimes even.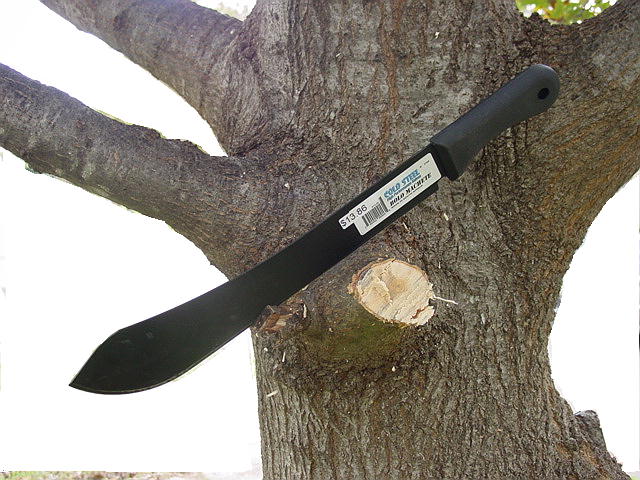 Gerber Gator Machete
Gerber is perhaps an even bigger name in the knife world than Cold Steel is, and Gerber machetes in general are known for being very affordably priced as well.  The Gator Machete in particular has an eighteen inch blade built out of high carbon steel just like the Cold Steel Latin Machete.  The overall weight of the machete is eighteen ounces with a rubberized handle and a nylon sheath.  The overall length of this Gerber machete is just under twenty six ounces.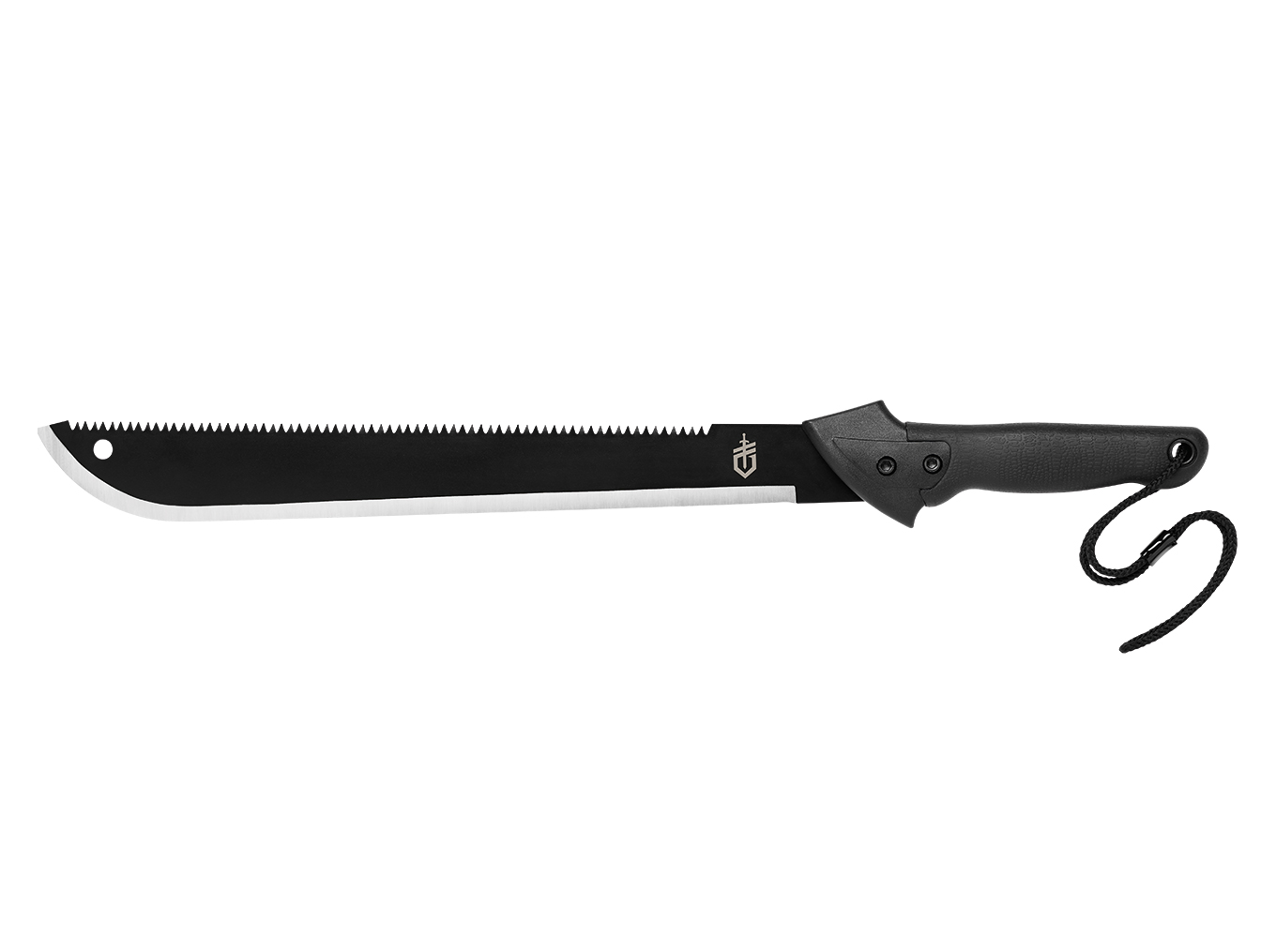 Tramontina Bush Machete
The Tramontina Bush Machete is built out of 1070 carbon steel.  One thing worth of note is that you will need to sharpen it yourself, as it comes a bit dull from the factory.  The grip is built out of wood, to give it a truly traditional look and feel.  It's also available in eighteen, fourteen, or twelve inch variations.
Which of the above machetes is best, you might wonder?  Honestly, any of them are good, but Gerber machetes in general are known across the entire world for being available at affordable price points and delivering on quality, so the Gator machete may be the best choice for a first time machete for you.