One of the camping items that many people overlook is a truck tent. Truck tents aren't necessarily superior to a normal tent or anything, but there's simply no denying that a truck tent can be very convenient, at least for certain camping trips.
Think about it. Tents are great, but they are also a pain to set up. Not only that, but if you lack a mattress or padding of some kind, sleeping on the ground is usually not the most comfortable.
A truck tent, on the other hand, literally allows you to set up a tent from the bed of your truck or SUV.  Simply stick a mattress into the bed of your truck, and then set up the tent around it.  You'll be up off the ground, and you can set the tent up in only a fraction of the time as you could a normal tent.
With that said, in this article we're going to go over the top three truck tents for you to consider: the Kodiak, Rightline, and Napier truck tents:
Kodiak Canvas Truck Tent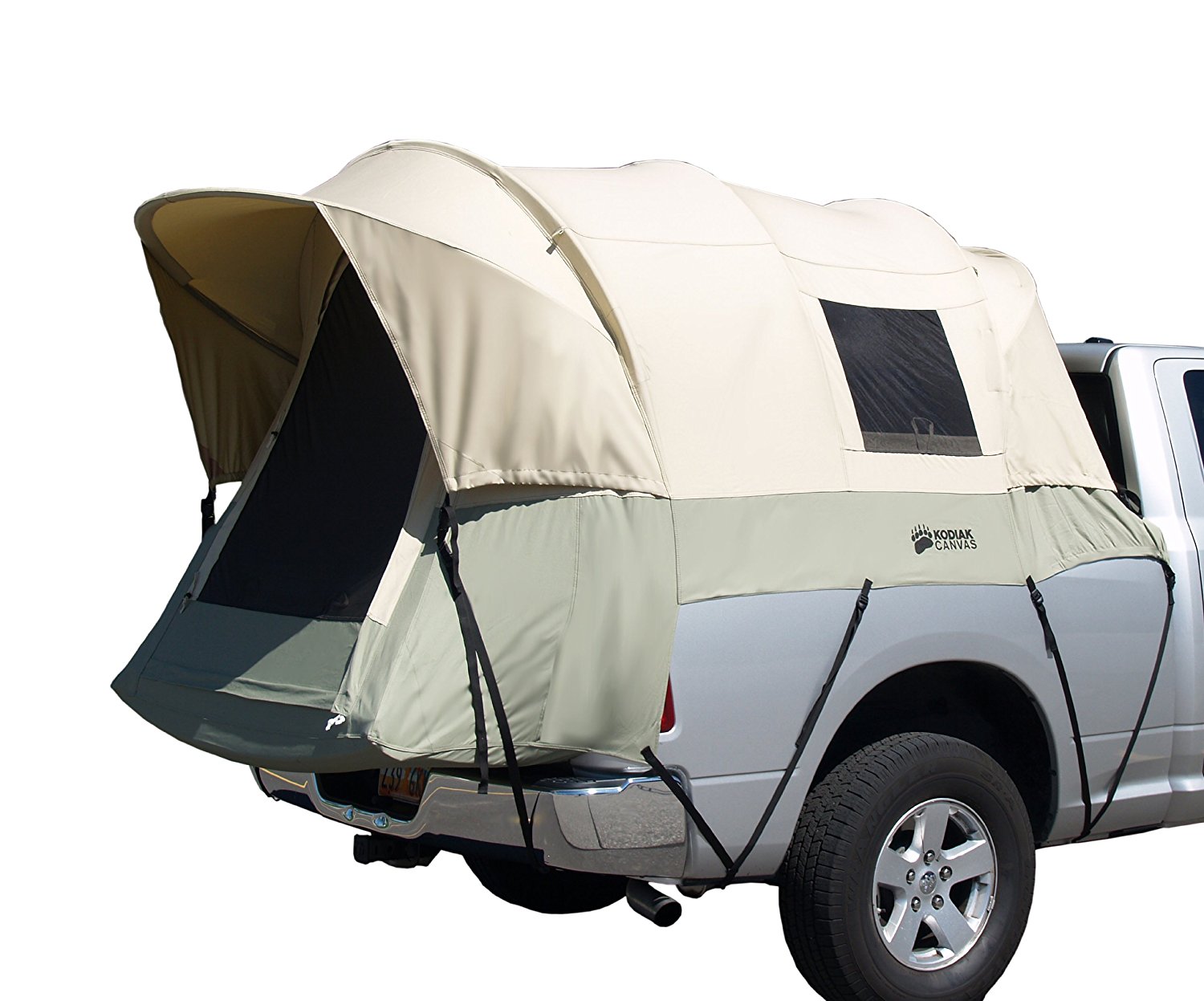 The Kodiak Canvas Truck Tent is a very durable and high quality truck tent that is designed for the worst of weather conditions, being a watertight tent that is also built out of breathable materials.
Subsequently, the canvas to this tent is built out of a much heavier fabric in contrast to the nylon and polyester that many other truck tents use.  Specifically, the canvas use is a marine grade duck canvas, but the ventilation is still great thanks to the five windows, including a cab access window.
Meanwhile, the steel tube frame will connect to the clamp-on rails to help keep the tent stable even in high winds.
This tent is designed to set up once the tailgate to your truck has been lowed, and you can even rub a power cord from your cab in this tent as well.
Napier Backroadz Truck Tent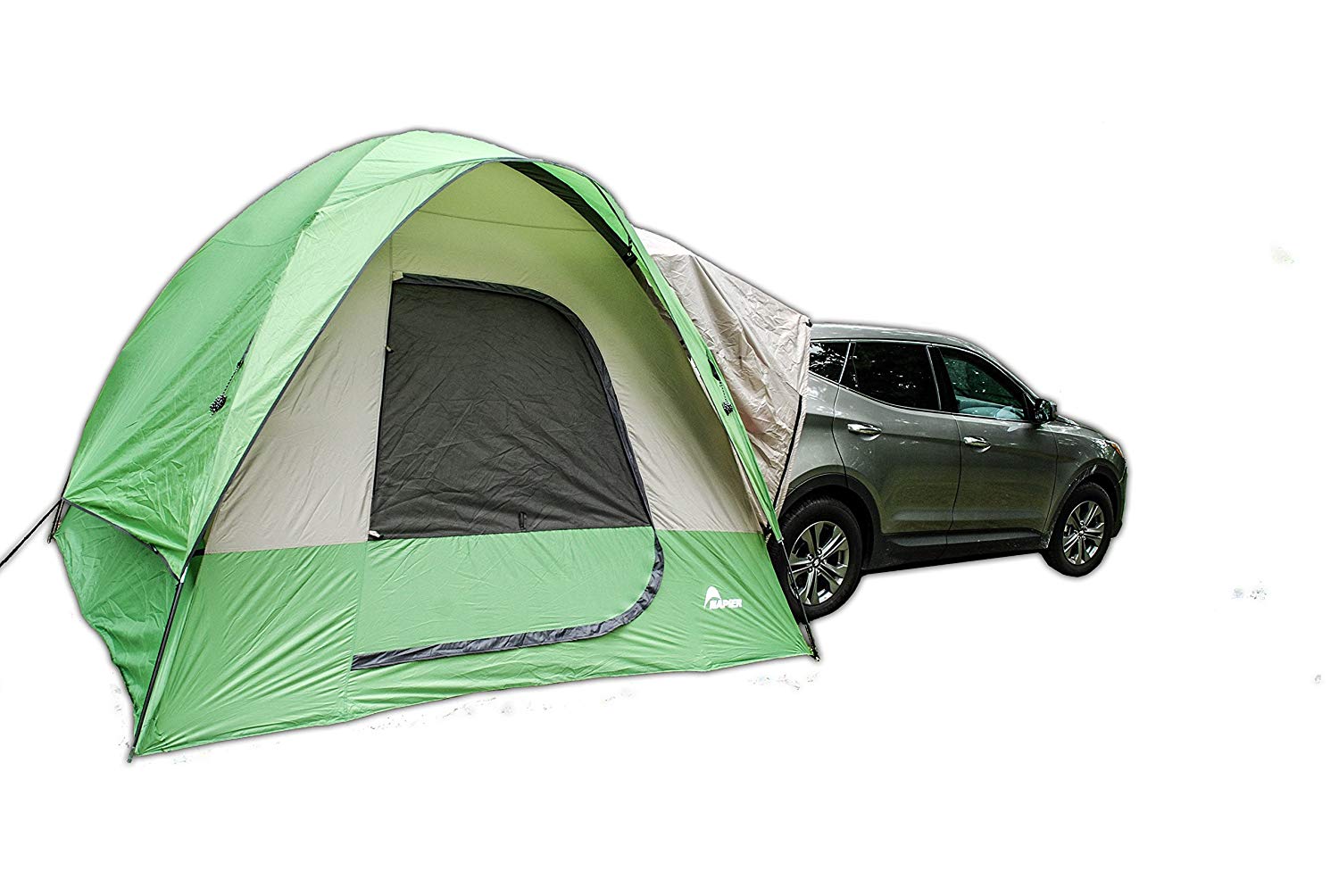 The Napier Backroadz Truck Tent is a full size truck tent that is unique thanks to its sewn-in floor that will keep you separated from the coldness of the truck bed.
But despite being a full size tent, this tent can compress and fold into a very compact package that you could store in the seat behind your cab.
There's five and a half feet of head room when this tent is fully extended, which easily makes it one of the roomiest truck tents on the market.  In fact, if you're not too tall, you'll be able to stand up inside the tent even.
Installation is easy thanks to the four shock corded fiberglass poles.  There's also the ability to plug the tower of your truck into the tent as well.
Rightline Gear Truck Tent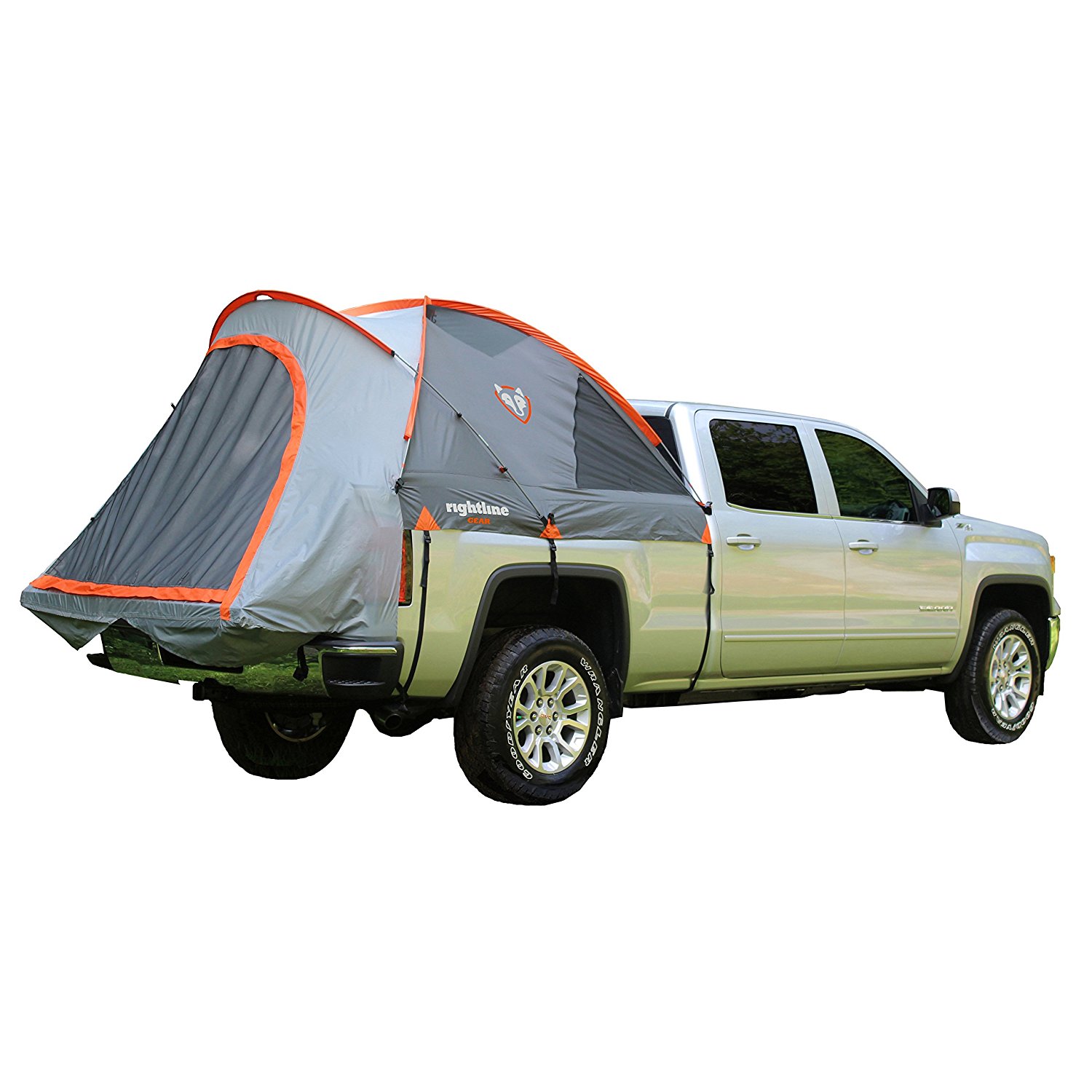 Out of the three truck tents in this list, the Rightline Gear is distinctive for by far being the easiest to set up.  But despite being easy to set up, quality and durability have not been sacrificed, as the tent is built out of a thick and water resistant fabric.
Meanwhile, the nylon buckles and heavy duty straps ensures that the tent is kept strapped securely to the truck.
Another neat feature of this truck tent is the stuff stack that is sewn into the tent, as well as a hanging hook that will allow you to affix a lantern.
All in all, the Kodiak, Rightline, and Napier truck tents represent some of the highest quality truck tents available.
Each of these tents shares the following features in common:
They are weatherproof
They are built out of high quality materials
They are easy to set up
They affix securely to the bed of your truck
As a quick and easy way to set up camp so you can spend more time exploring and less time on remedial tasks, any one of these truck tents will be a good way to go.