Savage 110 Tactical Desert: The Next Gun on your Wish List
Matt Breuer 09.13.18

Every avid hunter or shooter I know has a "list". Their "list" consists of guns, and it's typically broken down into two categories. One is the list of dreams… the guns that cannot currently be afforded, but are drooled over regularly. The second list is the one containing guns that are attainable, and are usually purchased slowly over time, in some order based on mood or season. Here's one gun that should be on one of your lists.
Savage Arms 110 Tactical Desert
While a couple of Savage Model 110 rifles were on my list, the 110 Tactical Desert wasn't even on my radar until I had the chance to tinker with one on a prairie dog hunt in South Dakota. I'm a sucker for black and tan when it comes to guns, and the 110 Tactical Desert appealed to me from the moment I laid eyes on it. With its oversized bolt handle and flat dark earth synthetic stock, it called to me.
Offerings
The 110 Tactical Desert comes in two long-range offerings, the 6.5 Creedmoor and the 6mm Creedmoor. Both offerings are very popular amongst precision long-range shooters and hunters alike. In fact, one could argue that the 6.5 Creedmoor and the 6mm Creedmoor are two of the most talked about rounds in the last few years, especially amongst long-range shooters.
"How do I pick one?" Well, that's as simple as doing a bit of research based on your shooting and hunting style. The 6.5 is a proven cartridge, and has won piles of long-range matches. It's also taken game varying from groundhogs to elk, and everything in between. The 6mm is a necked down 6.5, and is very similar to the .243 Win. It maintains stability and speed at longer ranges over the .243, however, making it a better option for pushing out to 1,000 yard gongs and punching paper on weekends at matches. As for hunting, it'll still do everything the .243 can do in the woods, maybe more.
Features
AccuFit allows shooters to quickly adjust comb height and length-of-pull with ease. This can even be done in the field. Savage provides 5 different comb heights and 4 length of pull inserts that be quickly changed out to fit any hunter.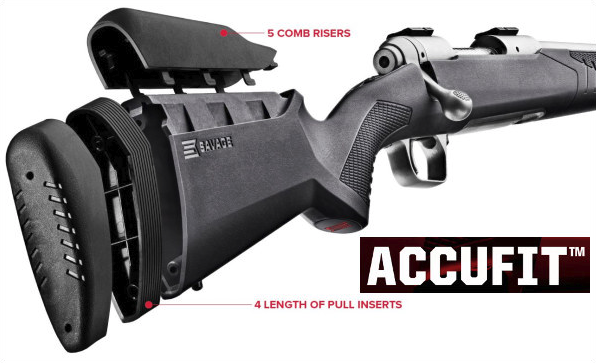 AccuTrigger allows shooters to adjust the trigger sensitivity based on their preference.
AccuStock rail system secures the action three-dimensionally along its entire length.
Detachable 10-round Magpul AICS magazine.
Threaded heavy barrel with end cap (suppressor ready).
20 MOA EGW rail.
Synthetic Stock.
Soft grip pistol grip surfaces.
Tactical oversized bolt handle.
Model 110 design and ergonomics.
To learn more about the AccuFit, AccuTrigger, or AccuStock technologies, visit https://www.savagearms.com/performance.
Optics
Any decent scope will get the job done, but if you're going to go for it, you might as well go for it all. The new Forge series riflescopes from Bushnell are tough to beat. Featuring far-reaching magnification ranges, ED Prime glass, additional lens coatings, zero stop turrets and protected by the exclusive EXO Barrier coating – all designed to deliver the best light transmission and resolution possible. The scope we ran on the 110 in 6mm Creedmoor was a 3-8×50 with the Deploy MOA reticle. For micro adjustments on prairie dogs out past 800 yards, settling for a cheap scope with a crappy reticle wasn't an option.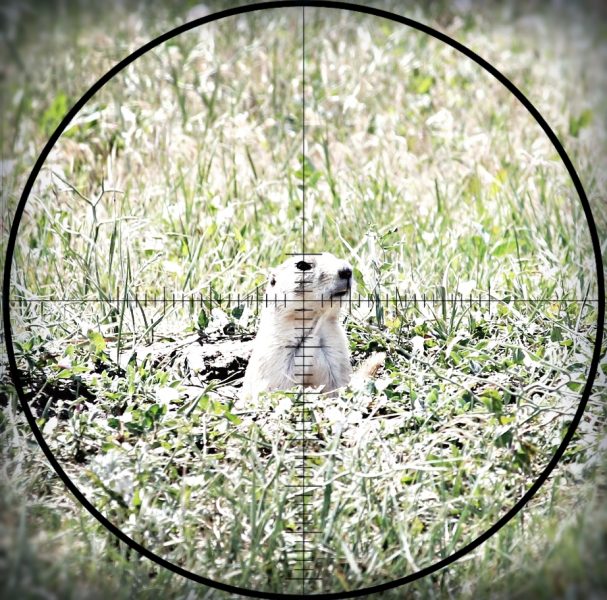 Ammunition
There are piles of options in the 6.5 Creedmoor from several manufacturers, including a couple of Sierra Match King offerings in 140 grains. There are several options for the 6mm Creedmoor as well, ranging from 87 to 112 grains. The newest kid on the block when it comes to ammo for the 6mm is a 105 grain Gold Medal Berger from Federal Premium Ammunition. I watched the Savage 110 Tactical Desert in 6mm Creedmoor teamed with the new Gold Medal Berger from Federal pump prairie dogs past 800 yards with ease. I was impressed to say the least.
Cost
At a very reasonable MSRP of $769, you won't regret your purchase of the 110 Tactical Desert. By the time you add decent optics and a good bi-pod, you'll have a match ready or mule deer ready setup for around $1600. There are several ammunition options available, with prices varying from $15-35 a box. Hunters will be happy to pay the lower bills, and if you're going to shoot long-range, especially in matches, $35 isn't a tough pill to swallow.
What's on Your List?
If the 6.5 Creedmoor or the 6mm Creedmoor are on your wish list, be sure to check out the new Savage 110 Tactical Desert. If you didn't have the 6.5 or 6mm on your list, you might want to make a new list…
For more information on this firearm, head over to Savage's Website.