First and foremost, don't let the name of the Gerber Gear Gator Machete Jr fool you into thinking this machete is meant for children. Quite the opposite, in fact.
All that the Gerber Gator Machete Jr is, essentially, is a smaller version of the normal Gerber Gator machete. And while having a shorter blade on a machete may not sound as "cool," it also has a number of distinct advantages we'll get to in a minute. . .
GERBER GEAR
Gerber, or Gerber Legendary Blades, is one of the largest manufacturers of knives and bladed weapons and tools. Based out of Portland, Oregon, they are actually owned by Fiskars Brands Incorporated, which is based out of Oregon.
Gerber is notable because they were the first knife manufacturer who joined forces with a custom knife builder (David Murphy).
Today, Gerber is mostly known for producing high quality products at affordable prices, with their machetes in particular being very reasonably priced in the $20 to $30 range on average.
OVERVIEW OF THE GERBER GATOR MACHETE JR
The Gerber Gator Machete Jr has a blade length of 11.25 inches, which makes it much smaller than other machetes that can have blade lengths of fifteen to eighteen inches or more. The total length of the Gator Machete is just under nineteen inches, which is even shorter than the individual blade lengths of some other makes and models of machetes.
That being said, the Gator Machete Jr should not be underestimated, as it's simply a machete designed for closer work. If anything, you can think of it as a large knife rather than a small machete.
The Gerber Gator Machete Jr also comes equipped with a saw blade that you can use for branches that measure less than an inch in diameter.  Otherwise, the blade can easily jam up and give you a hard time.
The opposite side of the saw blade has a fine edge blade that will be very effective for hacking your way through brush or for self-defense.

The blade itself is built out of a high carbon steel, which is highly durable and will ensure many years of good performance.
Meanwhile, the grip is built out of Gerber's trademark Gator Grip handle, which is a specialized rubberized grip with a good texture to ensure the weapon will remain stable in your hands even in wet and slippery conditions.
The sheath that comes with the machete is built out of nylon, and is riveted to ensure more durable longevity and storage.
USES FOR THE GERBER GATOR MACHETE JR
So, why go with the Gator Machete Jr over a larger machete?
There are a variety of reasons; The first being it's simply more portable, thanks to its shorter blade and lighter weight.
The short blade makes it a better choice for tight conditions, such as some unnaturally thick brush, woods, or vines. In such scenarios, a full sized machete would be naturally unwieldy.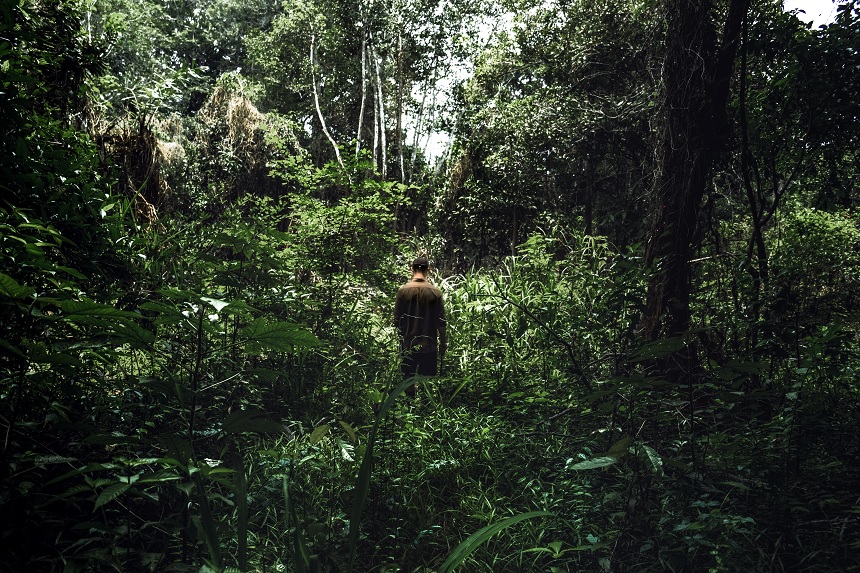 Finally, the Gerber Gear Gator Machete Jr can also be a more effective choice than a full size machete for self-defense as well. Again, it will be a superior choice for close quarters situations, but the lighter and shorter blade means that you can strike faster and harder too.
In short, if you're looking for a high quality machete with a shorter blade that is also very affordable, the Gerber Gear Gator Machete Jr is easily one of the best options on the market today.