Review: Garmin Xero A1i Bow Sight + Video
Lucas Cooney 11.23.18

For the past eight months I've been putting the Garmin Xero A1i bow through the ringer in every condition I could think of. From a hot and dusty hog hunt in Texas to a chilly, snow-covered whitetail hunt in Canada, I've gotten to know the Garmin Xero very well. The culmination of all this testing is the video review embedded in this article.
In case you haven't heard, Garmin introduced the Xero early in 2018 and it is the company's first ever archery-specific product. It also just happens to be the most innovative bit of archery gear I've ever laid hands on. Of course, it has a price tag to match.
What Can the Garmin Xero Do?
Garmin set out to offer the archery world something completely different with the Xero. It is unlike any bow sight the industry has ever seen.
While the Garmin Xero serves the same purpose as any bow sight, it offers features that set it apart. First and foremost is a built-in rangefinder. With the push of a grip-mounted button, you can quickly range any target. But instead of having to pick one of your pins and potentially shoot between them if you don't have that exact yardage, the Xero has pins to speak of.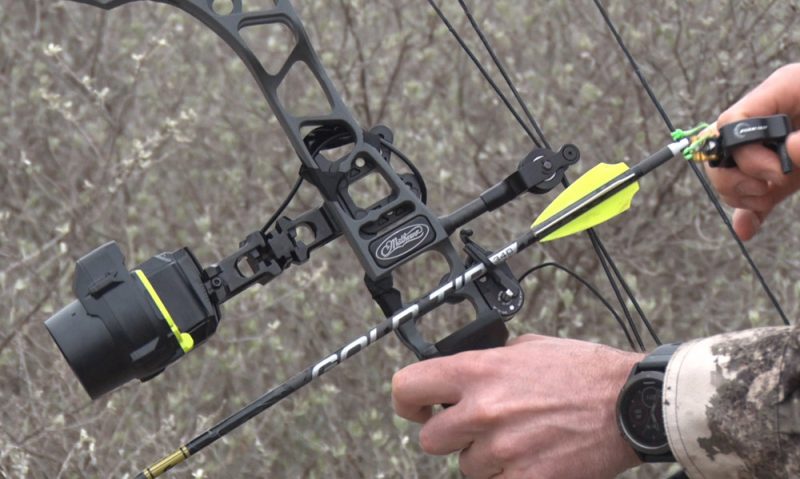 The scope housing is completely clear. You don't get a pin until you range the target. Then an LED light shows up in the scope and acts as your pin. So if you range 43 yards, a 43-yard "pin" simply appears.
That clear scope housing is my favorite feature of the sight. There is absolutely zero clutter, so you can focus on the target and nothing else.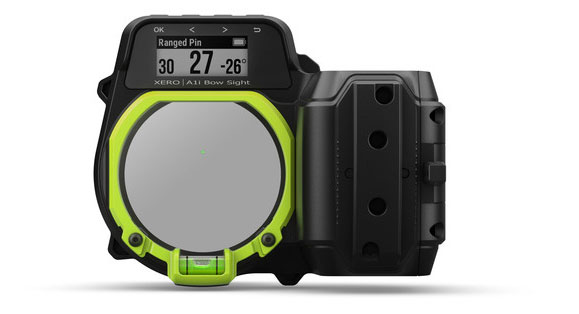 But what if you want a traditional three-pin or five-pin set up? No problem. You can tap the grip-mounted button to toggle to the fixed pin mode, where you can set up as many pins as you like at whatever distances you like. When I'm hunting, I like to keep the multi-pin mode active so I can get a shot off if I don't have time to range and feel comfortable with the distance. But if you do want to range for yourself, just tap the button again and get to it.
If you opt for the Garmin Xero A1i over the standard Xero A1, you can also have multiple arrow profiles stores. So if you have a lighter arrow ranged for whitetail, you can store ranges for a heavier arrow for hug or elk hunting. When you go out hunting, just choose the profile you'd like to use and that will be your default until you manually switch it back. The A1i can hold up to 10 arrow profiles. I have three set up myself.
Improved Accuracy
Another great feature of the Garmin Xero is how the sight forces you to be more consistent with your anchor point, which results in more accuracy. When you are first setting up the Xero, you see a grid of green arrows with a circle in the middle. There is a small red dot that needs to rest inside that circle and you have to make adjustments to the sight until that dot is inside the circle every time you come to full draw. That red dot is what you use as a range finder.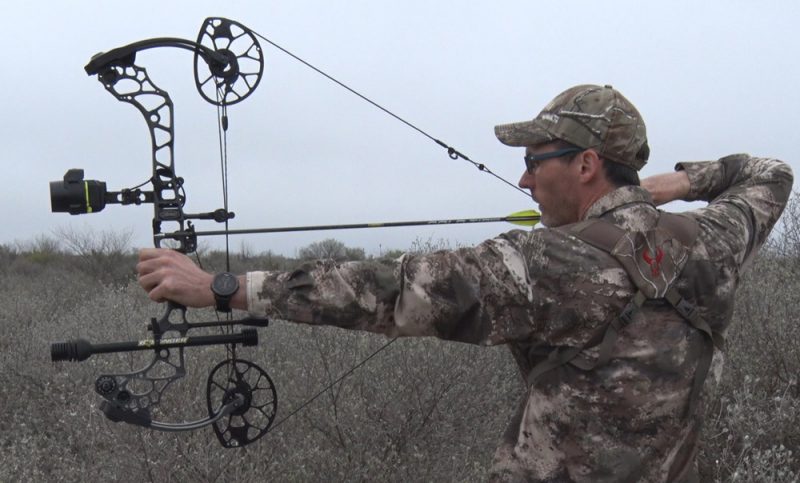 After you set up and get to shooting, you should see that red dot in the green circle. If you don't, your grip probably isn't just right or your anchor point is off. Simply make a correction on the fly and you are good to go. Now you know you are lined up at full draw exactly as you should be, which means you'll have fewer fliers and unexplained misses.
Final Thoughts
The Garmin Xero has many more features, which I touch on in the embedded video review. But the bottom line is the sight works exactly as I'd hope it would. The only thing stopping me from recommending it to everybody is cost.
The base Garmin Xero A1 carries an MSRP of $800 and the A1i goes for $1000. While you can find better prices at your local dealer, this is still significantly more expensive than any hunting sight on the market. It really is intended for people who want to have the latest and greatest.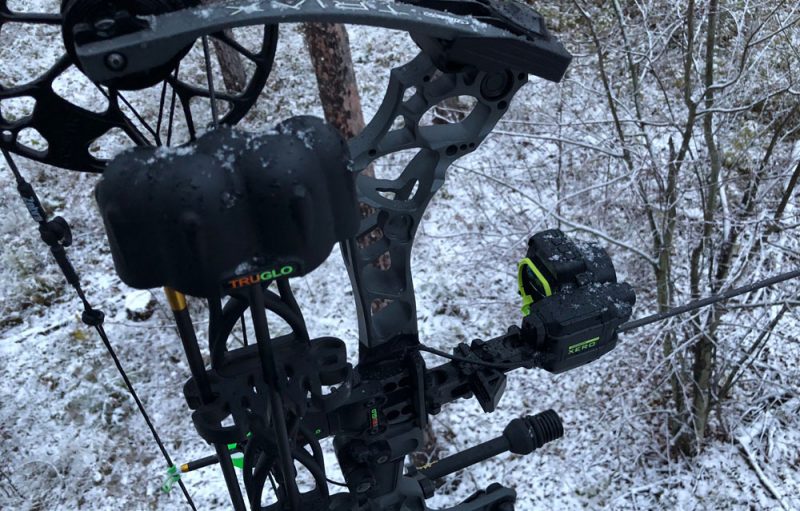 The best way I've found to justify the purchase to yourself (or possibly your significant other) is that a flagship-level hunting sight costs somewhere in the $400 range and a high-level range finder is about the same. Problem solved.
For more information, check out the video above or visit Garmin.com.