Essential Summer Shooting Accessories
Tom McHale 05.02.19

It's about to be hot. To steal a line from Roosevelt E. Roosevelt, a character made up by another character in the movie Good Morning Vietnam, "It's hot! Damn hot! Real hot! Hottest things is my shorts. I could cook things in it. A little crotch pot cooking."
While all the outdoor ranges open in the summer months, you'll want to do some gear optimization for the summer months. Here are some of our ideas:
When I hear someone say that they're too small to carry a medium or full-sized gun, I call BS. Likewise, when I hear someone say they can't carry a full-size gun in the summer, I also call BS. It's all a matter of commitment. However, with the right gear, the level of commitment required goes way down.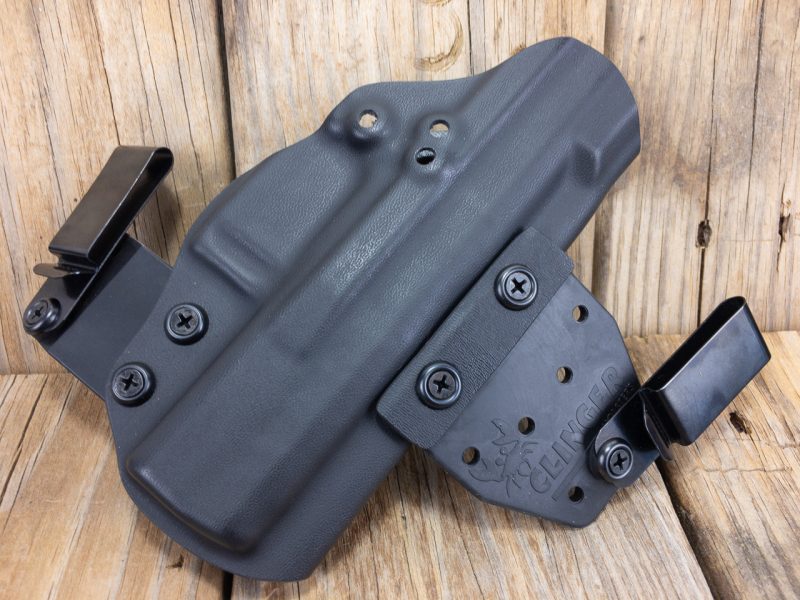 Clinger Holsters has invented this thing called the No Print Wonder. It's not just for summer use – it works well all the time – but it's particularly helpful for concealing easily under just a t-shirt. It's an IWB holster with a twist.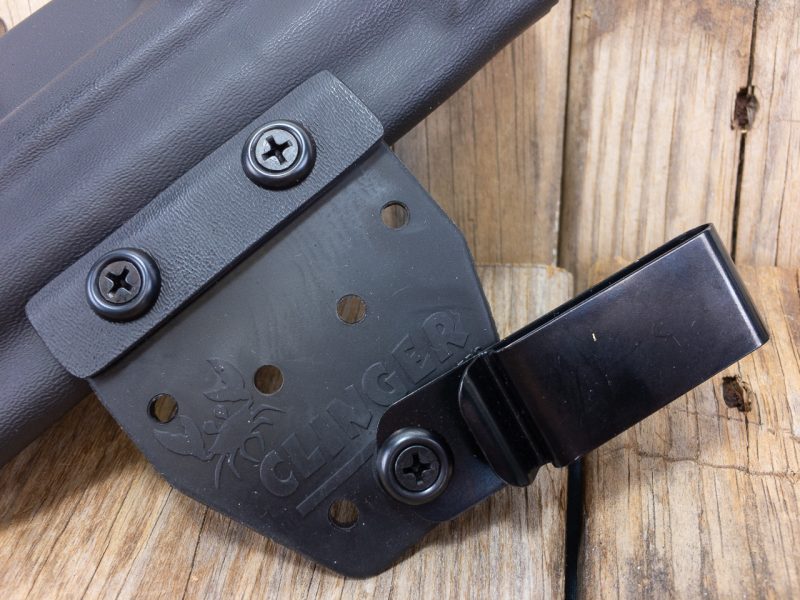 There's a center Kydex shell shaped to your specific handgun, and yes, they are picky about specific models to get a perfect fit, so specify exactly what you have. On the lower back, there's a hard Kydex wing with a belt clip. On the front, there's a flexible rubber wing with a clip. The rubber mounting wing allows the main part of the holster to wrap around your body, which pulls the grip right into your side and kidney area depending on where you like to position. That hard wing in the back keeps it there. When carrying IWB, the hardest part to conceal is the grip, and this wonder holster makes that a complete non-issue. I regularly carry a full-size 1911, a full size Smith & Wesson M&P 9mm, and a full size Beretta APX RDO with a Clinger No Print Wonder using nothing but a t-shirt or polo for cover. It works. In fact, don't tell the Clinger folks, but I'm going to take my Dremel tool to the APX RDO model and cut an opening to fit an optical sight. Because I can.
MSRP: $59.00
A belly band is not a belly band. You get what you pay for, and if you're using a belly band to carry while running, biking, or whatever other summer activities you're into, it needs to be one that will safely secure your gear.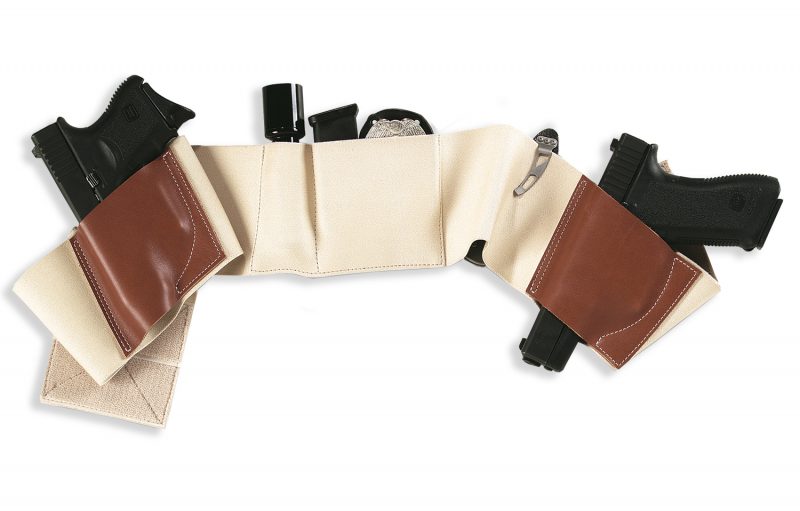 I think the best is the Galco Underwraps. It's wide elastic band has two leather gun holster pockets and two additional elastic gear pockets. The name of the game is flexibility with the Underwraps. The angles of the gun pockets allow carry in most any position including strong side, appendix, cross draw, small of back, kidney or whatever. If you want to change gun cant angle orientation, just flip it inside out. You can also wear this at any height. I can be mostly below the pants belt line which gives you a tuckable and completely conclealed solution. You can raise it higher and wear it under a t-shirt. It's great for virtually any dress code as you have near infinite use options.
MSRP: $62.00
If you're using a traditional holster, you'll still want a magazine carrier that works well in the summertime. Kydex ones are great but there are two potential issues that rear their ugly heads in the summer. They are a bit harder to conceal given their rigid shape and they collect moisture and get icky.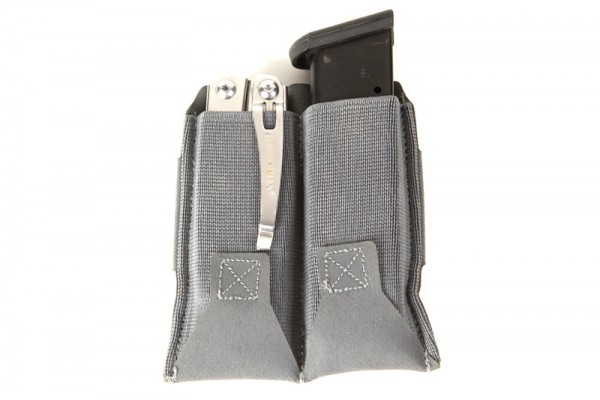 Try these magazine carriers from Blue Force Gear. They're made of some alien technology stretch material so you can stuff things in there like huge .45 ACP double-stack magazines one day and then single-stack Smith & Wesson Shield mags the next. They don't get all stretched out like a Wal-Mart bathing suit. They also contour exactly to your body for the ultimate in low-profile magazine carry. They're actually comfortable. The belt loops are Velcro straps so you can adjust to your specific belt size for a snug fit.
I like the dual magazine carriers. Sure, you can carry two magazines, but those stretchy pockets are good for just about anything like maybe a multi-tool, flashlight, a few extra Slim Jims, or whatever else you need to tote around without taking up valuable pocket space.
MSRP: $29.95
Ear muffs are hot and can get in the way of shooting glasses. At long range sessions, even good ones can press the frames into your head. On the hot days at my outdoor range, I like to use electronic in-ear hearing protection.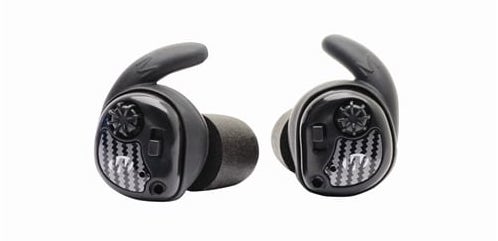 The Walker Silencers use standard #10 hearing aid batteries which you can buy just about anywhere. Each pair will last 7 – 10 days and they're so cheap to replace that it's worth it. If you don't want to mess with that, the company also sells rechargeable models. The Silencers come with a variety of ear insert adapters so you can get just the right fit. They even include a power switch and volume controls.
These are a lifesaver at the range. You can hear everything going on around you, speak conversationally, and still get proper hearing protection.
MSRP: $229.95 to $299.99 (Bluetooth)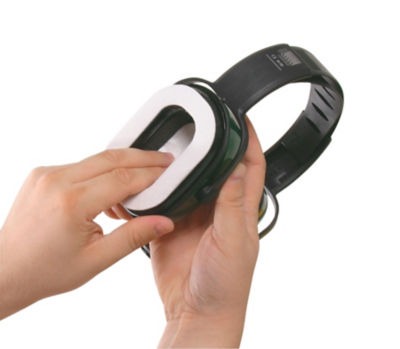 If you prefer over the ear protection, then you know that hot and muggy conditions get them all wet with sweat. From the folks at Howard Leight, the Cool Pads are disposable pads that stick on the inside surface of the ear muffs between the muff and your head. They absord something like 15 times their weight in water and provide a dry ear muff experience. When you're done for the day, throw them away and put another pair on next time. They'll keep you feeling cooler in the summer, but the insulation factor also keeps you warmer in the winter. They're sized for all Howard Leight models but they'll fit most ear muffs well enough.
MSRP: About $50 for 100 pairs
I've been using the Federal Syntech ammo for a couple of years now. They're distinctive because of their bright red polymer coating over the lead bullets. There's a point to that. The coating goes through the bore with less friction and reduces heating while extending barrel life. The other benefit is that you can shoot steel with less fragmentation. Normally, it's the busted up copper jackets that fly all over the place when you shoot steel plates. With the polymer coating, the Syntech ammo tends to allow the lead to flatten and dive to the ground, assuming you're using properly angled steel plates. It really does make a huge difference in range splatter that comes back your way.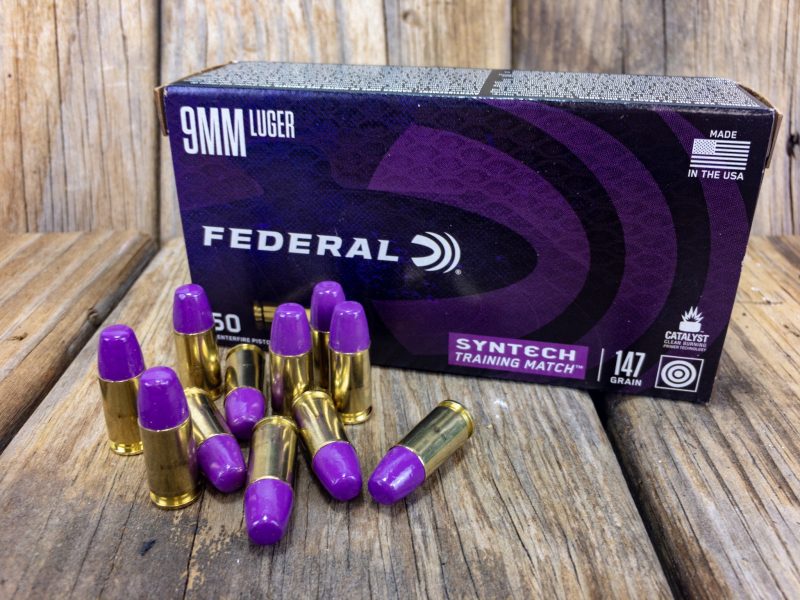 There are new loads in town for 2019 and they're… purple. Using the same technology as the older red polymer bullets, the Syntech Training Match ammo is ballistically matched to equivalent weight Federal HST self-defense ammo. The new purple Syntech Training Match is currently available in 124 and 147-grain options.
There's one more safety reason to consider this one. Besides summer outdoor shooting at steel and perhaps some competition, the Federal Syntech uses lead-free primers.
MSRP: $19.95
From the people who brought us the most, umm, delicious smelling gun solvent on the planet is a range bag must-have item.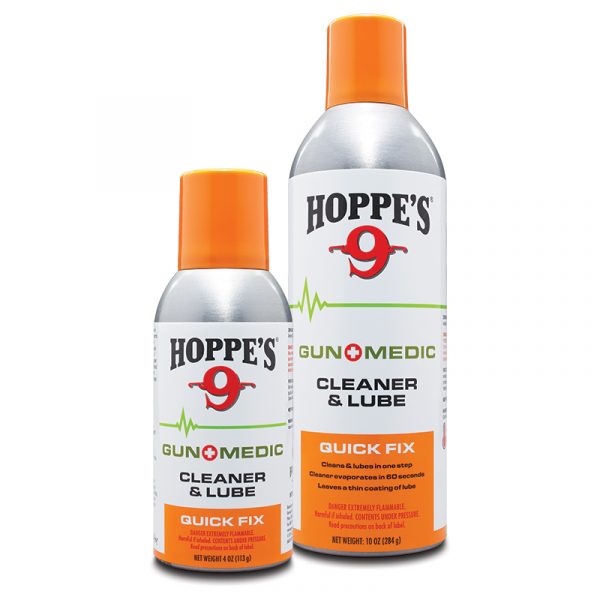 Hoppes Gun Medic is a combination cleaner and lubricant. While I suppose you could use it for normal cleaning, that's not where it really shines. See what I did there? It's for range emergencies. When it's hot and grimy and your gun starts to get filthy and cranky, just spray some of this stuff in the important parts and the cleaner removes some of the grime before evaporating and leaving a lubricant to help things run smoothly until you can get home and do a thorough cleaning.
To be clear, this is not for regular maintenance. Its purpose in life is to be a spare tire for your gun until you can do a proper "fix." I swear by this and it's saved many a range day. It's especially good on AR-type rifles when they accumulate a little too much powder residue and carbon to function reliably.
MSRP: Varies with packaging
Maybe I have a problem, but I get dirty at the range. Between tinkering with guns, oil, carbon, and picking up spent casings, my hands get filthy. That's why I carry a packet of Grime Boss wipes.
The company makes a variety of types, but I like the heavy-duty wipes. They're pre-moistened and have one side that's rough for the initial scrubbing while the other side is smooth for loose dirt removal. They do a great job and hold up far better than those grocery store general purpose wipes.
MSRP: Varies with packaging