10 Handy Grilling Gadgets to Unleash Your Inner Grill Master This Memorial Day
OutdoorHub Reporters 05.24.19

It's time to clean out the grill and break out your handy grilling gadgets, because it's that time of year again, and what better way to welcome warm weather this Memorial Day than gathering for a BBQ?
With the unofficial start of summer right around the corner, you can finally take a breather from trying to somehow channel those warmer temps. (Although, we won't blame you if you don't quite believe it just yet..)
If you're feeling restless, and need a good dose of char-grilled summer festivities in your life, pickup a bottle of sunscreen and red solo cups, and have your buddies bring the brews. It's time to channel your inner grill master! And if you need a little assistance to ensure your BBQ's are a hit this summer, these handy grilling gadgets will certainly come in handy:
The Grill:
The undisputed champion of every backyard BBQ.. the grill.
And new for 2019, Traeger revealed their new Timberline series with advanced features never before seen at any summer cookout.
Just like every cowboy has his horse, every grillmaster has their tongs. Don't keep reusing the same old ones you've been using with burnt ends on it.. pick up a new pair today and flip comfortably this summer!

We've talked about this awesome gadget before, but here's a little trick not many people may know; This device won't just give you restaurant quality results on your backstrap steaks, but it can also keep your beverages cold for!
You're welcome..
Just in case you decide to take things up a notch, traditional oven mitts won't cut it. These flexible and durable heat-resistant gloves offer grip and control with full-finger maneuverability.
No more slips or burns!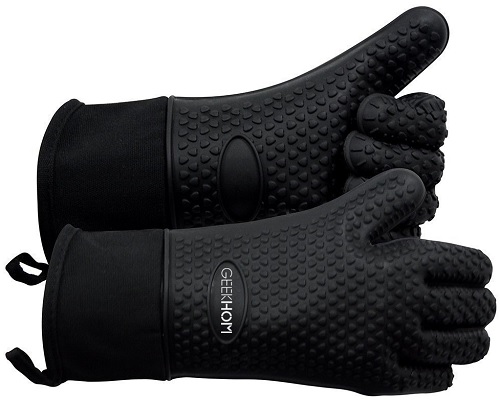 Marinate, grill, baste, repeat. That's the anthem of this summer, and without burning every hair on your arms is the goal! Thanks to this cleverly angled brush, that's now possible. The silicone bristles allow for even application without melting or falling out – unlike boar bristles. Plus, they're way easier to keep clean so you don't have to worry about previous flavors transferring.

It's the only item standing between you and the grill, and any chef knows that keeping things clean and tidy is a top priority. But there's no rule that says you can't have a little fun with it too..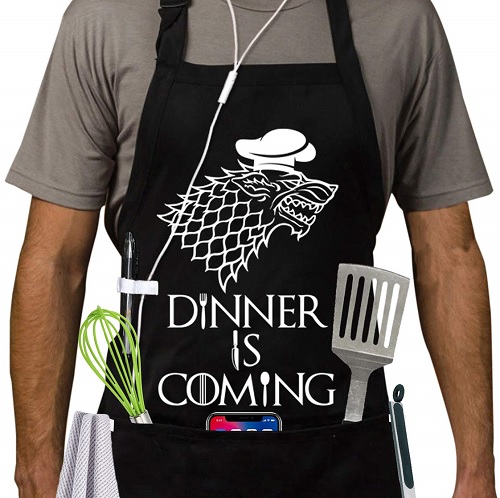 If you've been using the same trio of spices for decades, shake it up a little and try some of these amazing rubs and spices from Traeger: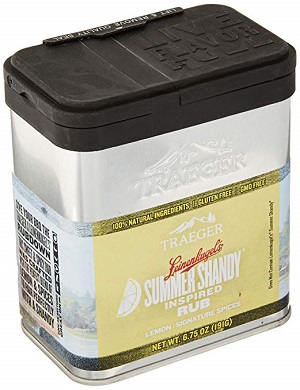 Your eyes have not deceived you. Now, you can give your famous grilled chicken recipe the Traeger x Leinenkugel's rubdown (also available in a sauce).
This sweet and spicy rub was crafted with the perfect blend of lemon and spices to pair perfectly with chicken, veggies, fish, and of course an ice-cold Shandy.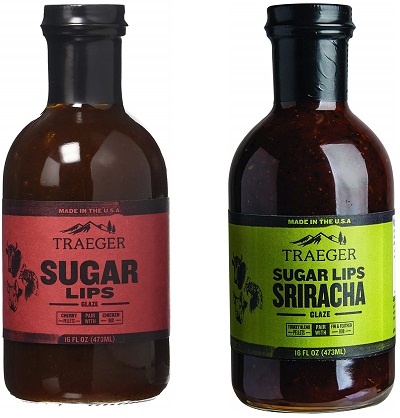 Traeger's line of sauces and glazes range from a wide selection of flavors and heat. Pick out your favorite, and you may want to order two, because soon you'll be putting this stuff on everything!
Running in and out of the house to grab meat from the fridge can throw your BBQ "mojo" off in hurry. That's why having a small sized cooler can really come in handy. Plus, you might have heard of some chefs placing their meat in the cooler to rest/finish when they're done on the grill. If you haven't yet, give it a try.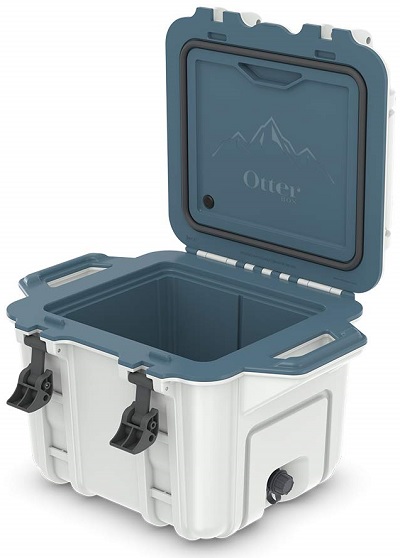 Given today's technology, there's just no reason to play a guessing game any longer. Ensure your meat is cooked perfect every time. In a matter of seconds, you'll know if that wild turkey, whitetail deer or elk steak needs to cook a little longer before chowing down, thanks to this handy gadget.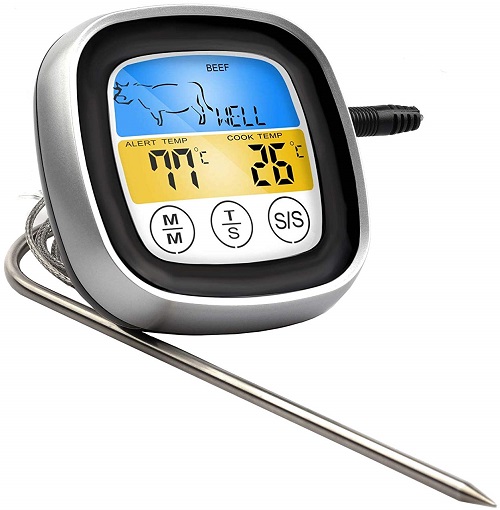 Like we said, keeping things clean and organized is the name of the game. If this is something you believe in, you might freak out over this as much as I did..