Coming Soon, Rock Island Armory 9mm Revolver
Terry Nelson 11.05.19

I grew up learning to shoot revolvers way before picking up a semi auto handgun. Today, my handgun shooting time is spent primarily on a semi auto, but I still very much enjoy revolvers. Add to that the allure and ability of firing what is typically considered a semi auto cartridge in a revolver, well that added even more diversity to handgun shooting on the range. Semi auto caliber revolvers offer a unique choice to those folks that enjoy the tradition of a revolver and add another great option for personal defense.
Rock Island Armory continues to deliver new and diversified choices in firearms and has now come out with the Model AL9.0 six shot revolver in, you guessed it, 9mm. This newest offering is one of three new revolvers available from RIA available after January 2020. It will not disappoint if you're looking for a new wheel gun.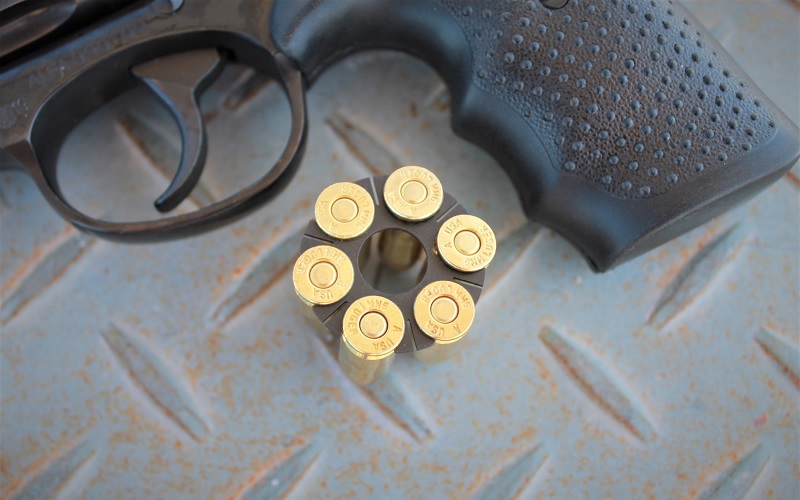 I was lucky to get the AL9.0 in my hands ahead of the official release and give it a work out at the local gun range. Key features that were immediately noticeable were the rubberized grips that allow for excellent retention and recoil management while shooting. The high-visibility front sight coupled with adjustable rear sights make sight alignment and sight picture easy. I also very much like that the AL9.0 comes in a three-inch barrel. This uncommon offering for a modern revolver bridges the gap between a snub nose and four-inch models.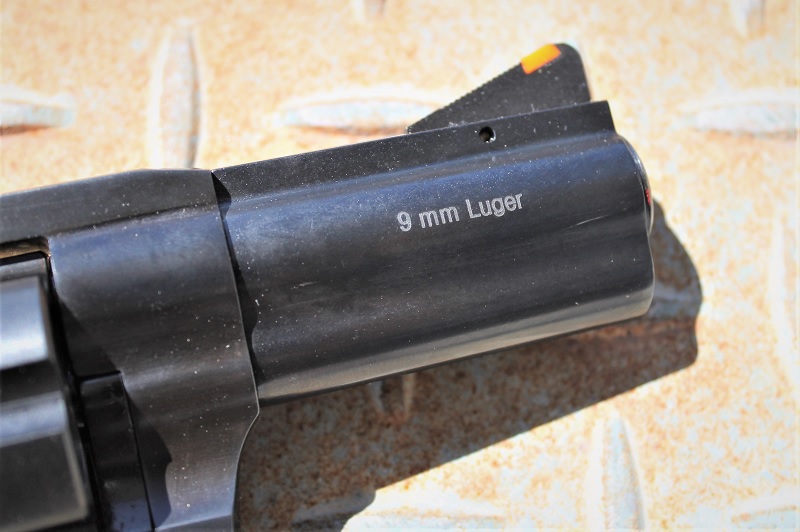 This new offering from RIA also comes standard with two moon clips for loading 9mm ammo and seating it into the cylinder. Also included is a moon clip stripper tool that makes removing empty or still loaded cases from the clip a breeze.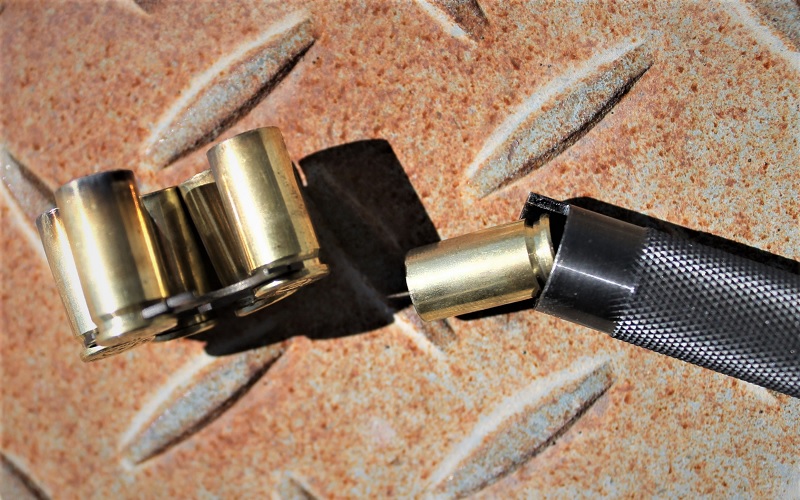 Overall specifications of the RIA AL9.0 include:
Caliber: 9mm
Capacity: 6 rounds
Weight unloaded: 5 pounds
Weight loaded: 77 pounds
Overall length: 75 inches
Overall width: 5 inches
Overall height: 09 inches
Burrell length: 3 inches
Action: double/single
Trigger pull single action: 4 to 6.5 pounds
Trigger pull double action: 5 to 13 pounds
Front sight: fixed ramp, high visibility insert
Rear sight: adjustable windage & elevation
Frame finish: blued
While shooting this revolver on the range with Armscor 9mm ammunition in 115 grain, it never missed a lick and I was able to fire six rounds from the new RIA revolver in double action into essentially one hole, off hand at ten yards. Overall I fired about 200 rounds through the RIA AL9.0 with nary a problem. If you are looking for a revolver that offers the reduced recoil of the 9mm cartridge and a bit easier carry because of the three inch barrel length this gun should fit your needs. In Rock Island Armory's own words:  "The RIA model AL 9.0 revolver is perfect for both sportsmen and for shooters who lean more towards traditional precision with the low recoil of most 9mm cartridges."   In addition, the cylinder rotation design enables the cylinder to turn by the exact spacing distance ensuring safe alignment with the barrel according to RIA.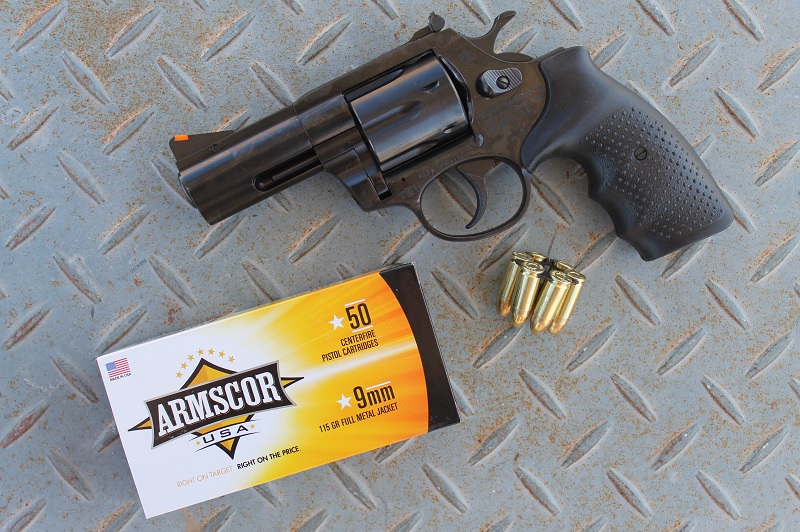 This new 9mm revolver will be released along with two additional models, both in .357 Magnum:  a two- inch barrel with blued finish and a two-inch barrel in stainless. All will be available after January 2020. MSRP on the Rock Island Armory AL 9.0 is $599; keep an eye on their website https://armscor.com/firearms/ for news on availability.