For the 2019 Gearhunter Gift Guide we have chosen the Carhartt Buckfield hunting pants.
Price: $109.99 to $119.99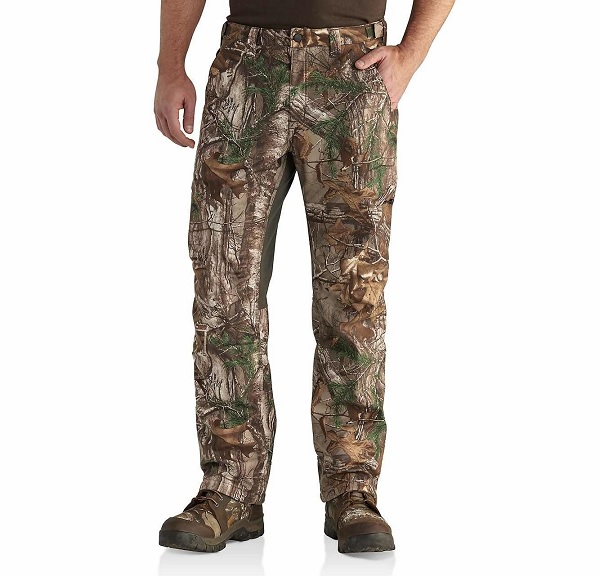 One of the most important aspects of hunting is wearing the appropriate camouflage for your surroundings. When you're in the woods, you can become vulnerable to anything from wind, moisture, snow, rain and even your own perspiration. This is why wearing a pair of hunting pants that can resist those kinds of things is vital for your comfort and your protection, and the Carhartt Buckfield Pants do exactly that.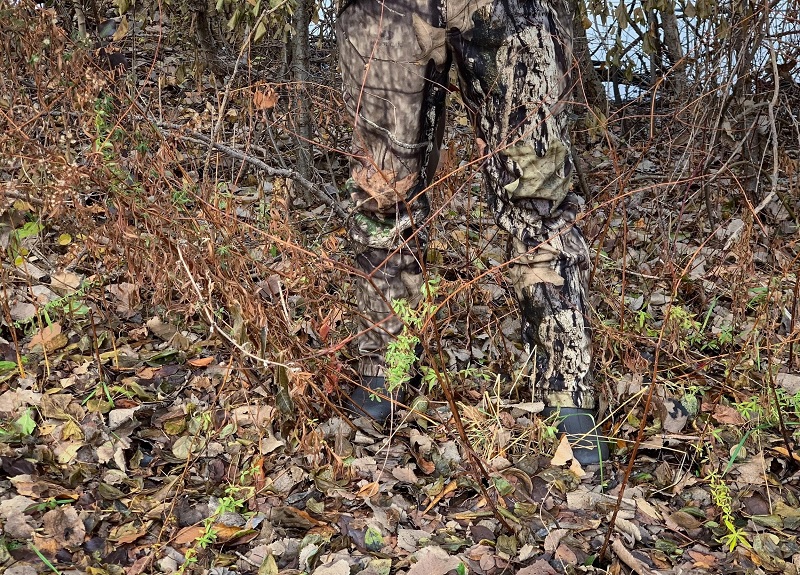 Fitted with a Storm Defender waterproof membrane that simultaneously seals the water out while allowing perspiration and heat to escape, the Buckfield pants are a premium hunting pants option. They also come with a Rain Defender durable water repellent finish that causes the moisture to bead and roll off the surface of the fabric, essentially creating a protective shield in between you and the rain.
Not only are the Buckfield pants designed to keep you dry and warm, they are also designed to maximize comfort. To this end, Carhartt installed them with stretch panels at the upper back yoke, waist, and crotch area as well to give you maximum flexibility. The elastic waistband with the hook and loop side adjusters also aids in comfort.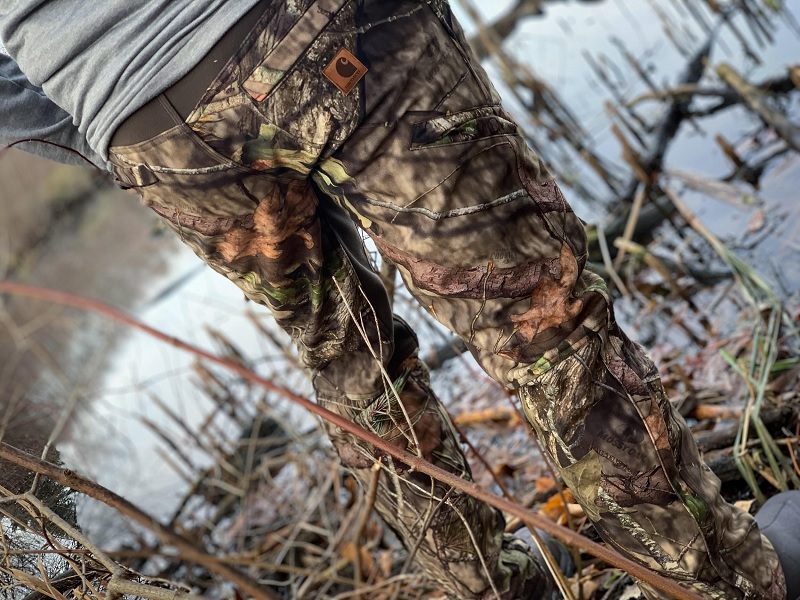 Carhartt Buckfield Hunting Pants Highlights
Still not convinced that the Carhartt Buckfield Hunting Pants are good pants to go with for hunting? You might be after you read about these awesome features:
Resists tears easily
Stretch panels at the waist, the crotch, and the upper back yoke
Storm flaps thanks to ankle to knee leg zippers
DWR rain defender finish keeps water and moisture at bay
Polyester fabric build material
Here's what the manufacturer has to say about how it works
The Buckfield Hunting Pants from Carhartt  are excellent for trekking and hunting. Carhartt advises that you wear these pants in conjunction with warm and protective boots and a coat designed for hunting as well in order to ensure you are properly protected.
If you have any hunters in your family, the Buckfield hunting pants from Carhartt would make for a truly excellent Christmas gift. And there's still plenty of time to place these under the tree!