If you want to buy somebody a thermal imaging monocular, one of your top choices should be the Flir Scout III. This is a watertight and rugged monocular that can resist rain or being dropped into shallow water. It's also incredibly easy to use and doesn't need any difficult training in order to learn how to operate. The thermal imaging system is capable of revealing animals and humans in complete darkness or in bright light, providing you with reliable detection regardless of the time of day (or night). This is because the 30-60Hzfram can capture clear thermal imagery on moving targets, even when used out of a moving vehicle. Of course, we're not saying you should use this to spot Santa Claus, but you'd be able to.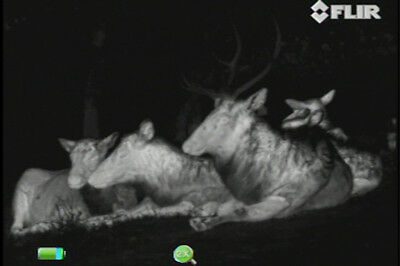 The light weight of the Flir Scout III can also not be overlooked, as it weighs just twelve ounces despite its durable, weather tight IP67 shell casing.
Note: by purchasing the Flir Scout III, you must acknowledge that the device is subject to Export Administration Regulations.
Flir Scout III Highlights:
12 ounce weight
Detects movement up to 1,140 meters
Utilizes internal rechargeable Lithium Ion batteries
640×480 LCD display
60 Hz refreshrate
640×512 Resolution
IP-67 Housing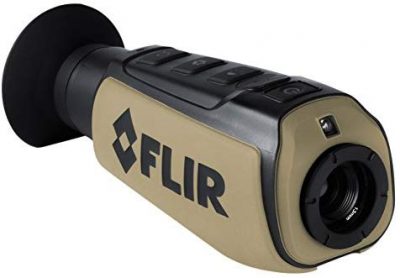 The Flir Scout III is intended to offer you crystal clear imaging through a compact monocular system. The Scout III can be used to detect anything from animals to humans to objects in very low visibility environments, and regardless of whether it is at day or night. This is because Flir built the Scout III to generate its images based on heat instead of visible light, providing you with fully reliable vision for both save navigation and surveillance purposes alike.
Don't hesitate to get the Flir Scout III under your Christmas tree.