Bushnell Elite Tactical Scope: Precision Performer
Eve Flanigan 12.18.19

Some reviews are based on a snippet of time during which a gun writer got to handle some gun or piece of gear. This is not one of those reviews. I've been the owner of the mid-range version of Bushnell's Elite Tactical LRTS scope for a couple years now. In that time, it's been on three quite different rifles, doing two sorts of applications. This is one piece of equipment I've come to know and trust.
Two magnification variants of the Elite Tactical LRTS are available. The one in this review is built for mid-range, with 3-12x magnification and a 44mm objective lens. Its longer-range stablemate is 4.5-18x, also with a 44mm objective. Both scopes have a 30mm tube.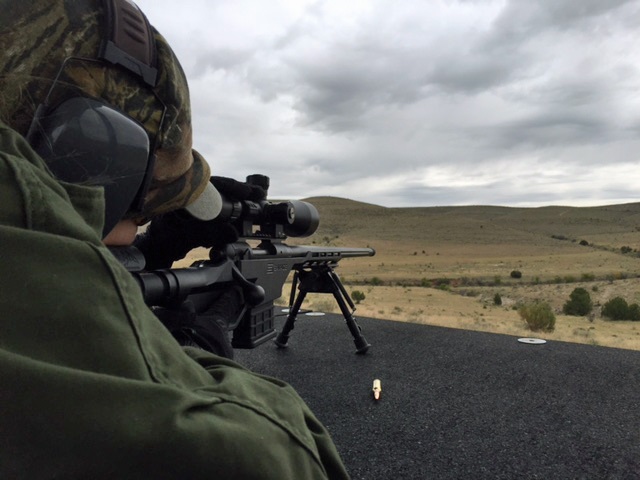 With a quality reticle that allows for precise application of ballistic data, hits that once seemed impossible become almost easy. This is a first focal plane scope, so there's no need to adjust ballistic calculations as magnification changes. The LRTS uses a G3 reticle, based on the Horus design. Its Christmas tree-like configuration has hash marks every 0.5 mils. South of the 2.0 mil holdover, there are windage axes, also with hash marks in 0.5-mil increments. Although I don't use it, the reticle in the matte black LRTS has optional red illumination, which is easy to set and keep at your favorite level thanks to a feature I enjoy in some other Bushnell optics, a dial that has "off" clicks between every "on" click on the left turret. Its co-location with the parallax adjustment knob requires some familiarity and practice to operate without looking, a challenge easily overcome with a bit of hands-on practice.
The windage and elevation turrets turn in palpable 1/10 mil clicks. Adjustment knobs can be removed using a coin, and reset so that -0- on the turrets matches the true zero of the rifle. When this scope has been holed up in the safe for a couple months, the zero stayed true when the rifle went back to work.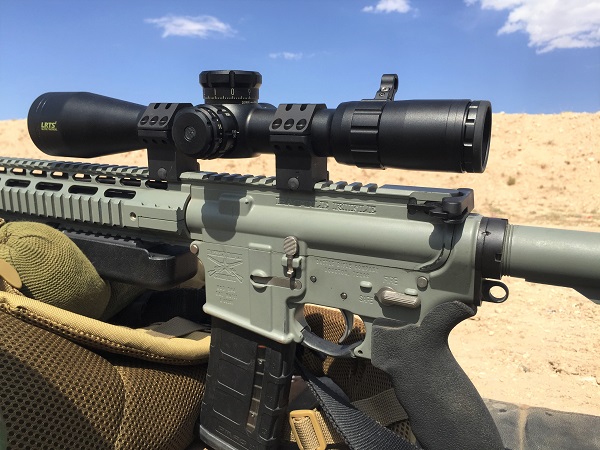 Specs for this scope are easy to find on the Bushnell website. I'd rather use this space to share the two occasions when it helped make great memories. The first was in a precision rifle class, where I showed up with a highly accurate AR15, the BR4 Cutlass by Battle Rifle Company. It was the smallest rifle in class, both in barrel length and chambering. But no matter; I soon found myself making easy hits to 800 yards, thanks in part to the easy-to-read reticle on the LRTS. The crowning glory of the class (and my year, to be honest), was making a hit on the second try on an 18×24-inch target, which was moving along a track at 3.5 mph, from 1,000 yards. The rifle was loaded with 69 grain ammunition. That target moved with what seemed like cheetah-speed through the reticle, but with a fantastic coach helping with the calculus, and, once elevation was dialed in, telling me to press the trigger when the target's edge touched the 3.0 mil mark, the hit happened with relative ease. The surprise at having made a hit I once thought impossible soon gave way to a shooter's high that lasted for months.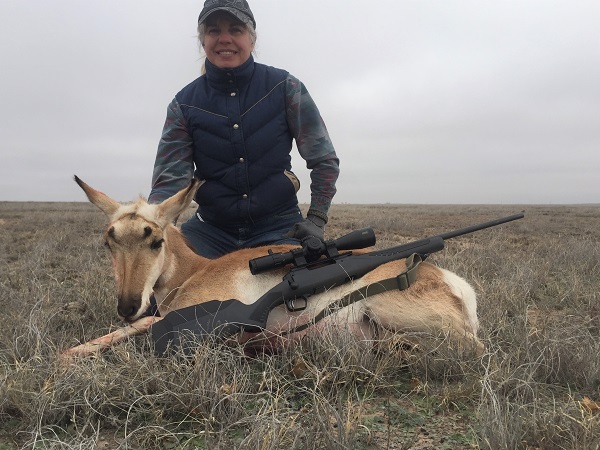 Fast forward to a foggy morning in December 2019. The LRTS was mounted on a Savage Arms 110 Hunter, chambered in .243 Winchester. On an antelope hunt in southeastern New Mexico, the view through the lens stayed clear after taking the rifle from a heated truck out into the wet, cold air. I crept to a vantage point where my partner and I viewed a herd of about 35 pronghorn. It didn't take long to spot an animal of choice on this late-season doe/immature buck hunt. Although the 150-yard shot wasn't much of a test of the scope's capabilities, its true-to-form performance helped deliver a fast, humane one-shot kill.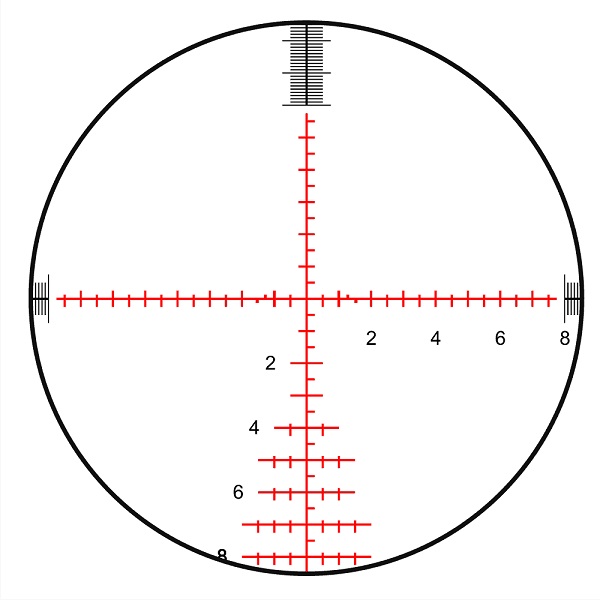 The LRTS is no longer the newest scope in the Bushnell lineup, and that's a good thing. The G3 reticle, which was so new as to be missing from my ballistic calculator's choices at the precision rifle class, is now well-known. Combined with good data on previous engagements, astute environmental observation, and reliable ammunition, the G3 allows the user to handily calculate adjustments for distances both within and beyond the middle-range distance the LRTS is built for. Though its MSRP is in excess of $1,000, this scope can be found from online vendors for as little as $749. At that price, and on top of a great rifle like the Savage 110 Hunter and Battle Rifle Company Cutlass, it's possible to get big-league performance out of a gently priced scope. I feel fortunate to own this one.