For the 2019 Gearhunter Gift Guide we have chosen Goal Zero Nomad 5 solar kit.
Goal Zero Nomad 5 Solar Kit
Price: $59.95
Goal Zero delivers smart, portable power solutions designed for anyone, anywhere. We chose the Nomad 5 for our gift guide because it comes with an affordable price tag and it also works!  This kit includes a Nomad 5 Solar Panel and a Flip 12 power bank. The Nomad 5 solar kit is the lightest power bank/solar panel combo that Goal Zero offers. Weighing in at less than a pound total, the slim design of the kit takes up less space than a notebook, making it convenient for almost any packing situation.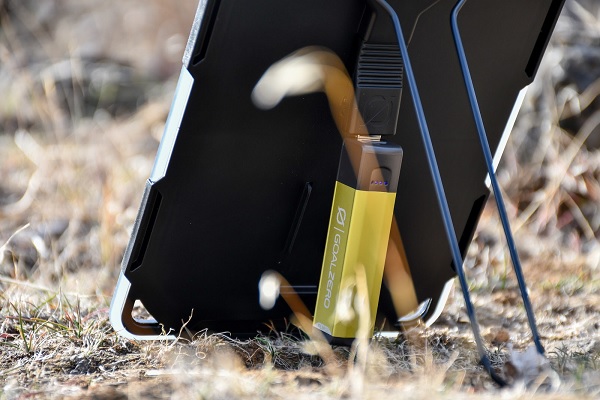 For the outdoorsmen in your life, Goal Zero will be a perfect addition to their day bag when hiking or on longer backcountry hunts. If you have a loved one that spends time in the outdoors, they will love you for their new Goal Zero. 
Nomad 5 Solar Panel Highlights

5 Watt panel gives you the solar collecting capability needed to charge your phone anywhere the sun shines.

Built-in kickstand clicks into place at multiple angles, so you can easily position your panel for optimal solar collection.

Rugged and durable, built to last as long as your adventures do.
Flip 12 Power Bank Highlights
Charge your phone on the go small and portable, 3,350 mAh with 1A output designed to give up to one full phone charge.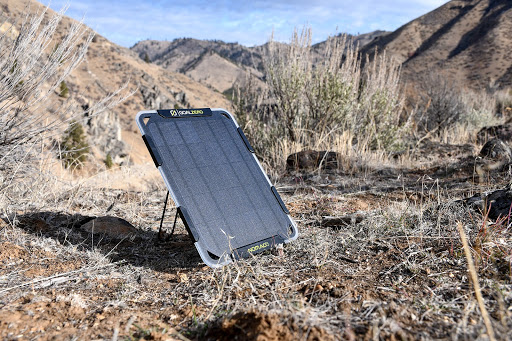 Easy, convenient charging

USB output flips out and plugs directly into any USB port to easily charge up the battery in 3 hours.

Solar Ready Flip 12 integrates seamlessly with the

Nomad 5 Solar Panel

to charge from the sun wherever you go.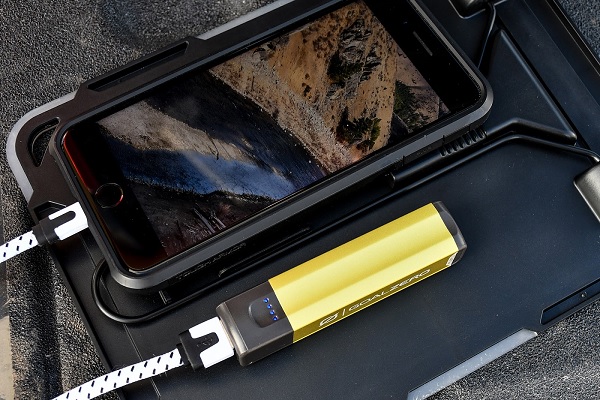 Here's what the manufacturer has to say about how it works

Solar panels do not hold a charge, they produce power when exposed to sunlight. For the best charging experience, plug the Flip Power Bank into the panel's built-in charging dock to charge the battery from sun while hiking, biking, or on the move. Then, use the Flip to charge your phone when the sun goes down. The Nomad 5 Solar Kit is great for charging things like:
Smartphone 100% Charge

POV Camera 1-2 Charges

Headlamp 1-3 Charges

Tablet 25% Boost