ESSE is a well known knife manufacturer that produces high quality, functional knives that are widely used in the tactical, search and rescue, survival and bushcraft communities. ESSE focuses primarily on practical fixed blade knives, but they have a number of folders and other specialty blades as well. 
ESSE's Xancudo knife is a relatively small, but extremely usable fixed blade design that caught my attention while walking the floor at Shot.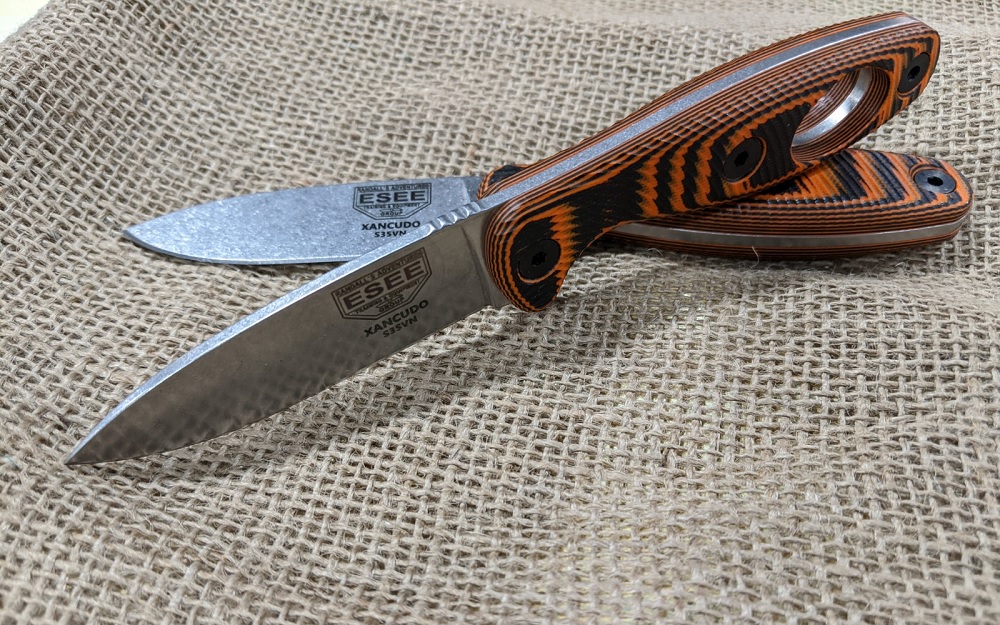 Specs
Overall Length: 7.12″ 

Cutting Edge Length: 3.0″

Maximum Thickness: .125″

Steel: S35VN, 59-60 Rc.

Weight: 3.8 Ounces (Knife Only)

Weight: 6 Ounces (Knife w/ Sheath)

Sheath: Molded

Finish: Stone Washed 

Handle: 3D G10

Made In The U.S.A.
I love the specs of this knife. The S35VN steel is an excellent all around blade steel with great edge retention and corrosion resistance. The overall length is short enough to not occupy excessive volume, and makes for easy packing on a belt, in a backpack, or in a boot. Weighing in at 6 oz with sheath, and 3.8 oz (knife only) allows all but the biggest "weight weenies" to justify carrying it in their backcountry kit. 
Depending on your aesthetic and functional preferences there is an option to have an oval shaped carabiner hole in the grip to give more options for securing your knife. You can keep it sheathed, secure it to a zipper loop on the inside of your pack, and not worry about having to dump all the contents of your pack to find your knife in a hurry.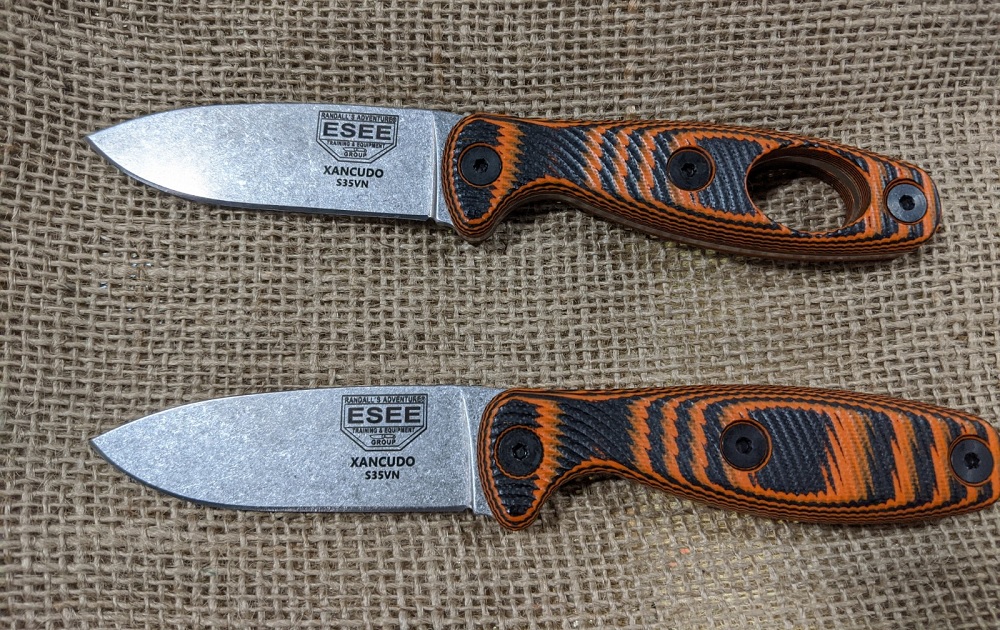 Intended Uses
The Xancudo is a knife well suited for day hikes, backcountry hunts, and search and rescue operations. The 3" cutting edge makes for a nimble tool for the delicate work of cleaning a harvested animal, cutting light cordage, removing embedded thorns or splinters, and notching a tag.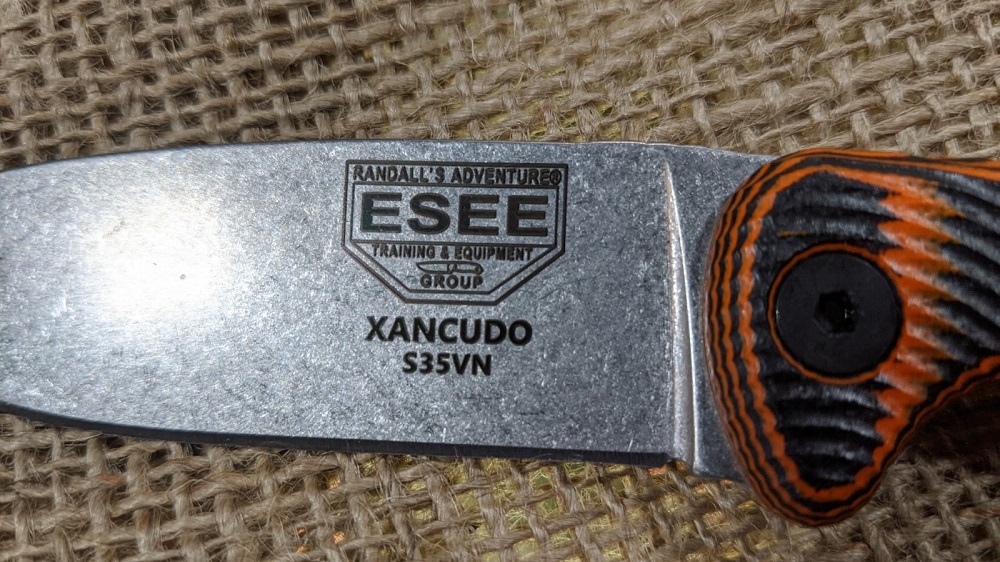 Warranty
If you didn't already know, the ESSE warranty is as good as it gets. If you break any component of the knife or sheath in any manner, ESSE will repair or replace it for you. I appreciate ESSE's simple designs and practical solutions, and I plan on taking a Xancudo on my next hunt, but I haven't decided on whether or not I'm going with the grip hole..