[SHOT Show 2020] Action Target's Legion Steel Target System
Cory Mince 02.27.20

Everyone loves shooting steel. It may be one of the only things pistol, carbine and long-range shooters can all agree on. Shooters love the instant feedback steel provides with the satisfying ring or smack (depending on method of suspension). The difficulty with steel targetry is in the setup and stability. Steel targets are notoriously difficult to setup quickly, especially if there is the potential for target "variety". And nothing is more frustrating as a long-range shooter than hitting a target at distance, watching it fall over, then having to make the long journey down range to set it back up.
Target Stand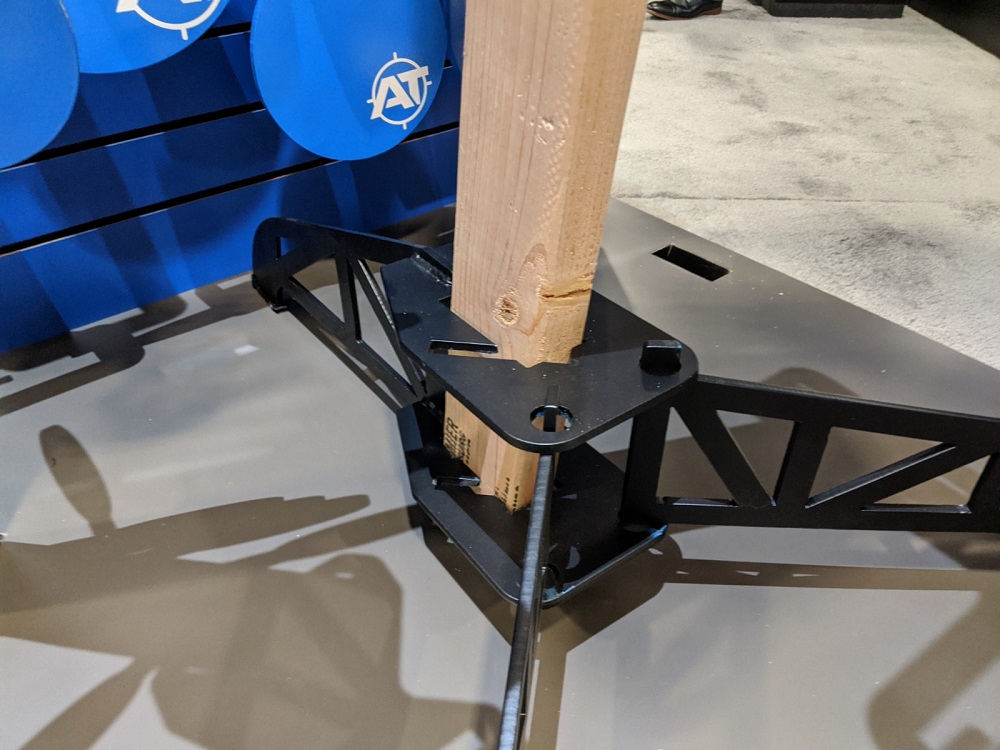 This stand has a massive footprint. It's 48" from leg to leg which makes it incredibly stable, and 100% AR500, which makes it incredibly durable. As long as all three feet are making contact with reasonably level ground, I don't see this thing falling over. A stand that large usually makes for difficult transport and setup, not so with the Legion Target System, which collapses into a 24" x 4" x 6" package and easily fitting into the back seat of your Combat-Corolla with plenty of room to spare. 
Dueling Tree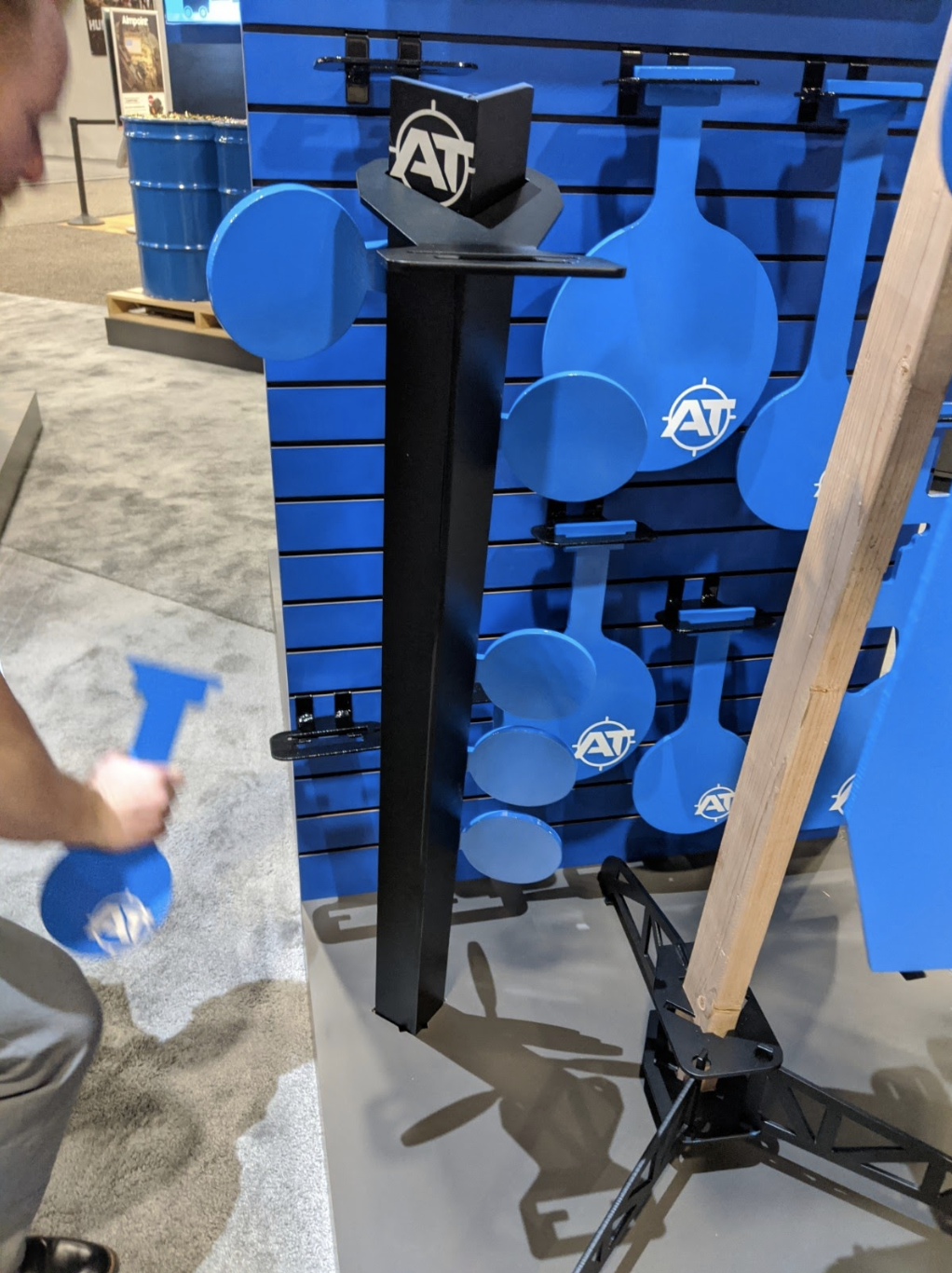 The dueling tree is equipped with six 5" paddles requiring no additional hardware to mount. Like the stand, the dueling tree is 100% AR500 and can take hits from your standard pistol and short action rifle cartridges. But this dueling tree is no one trick pony. It is also 
T-Lock Bracket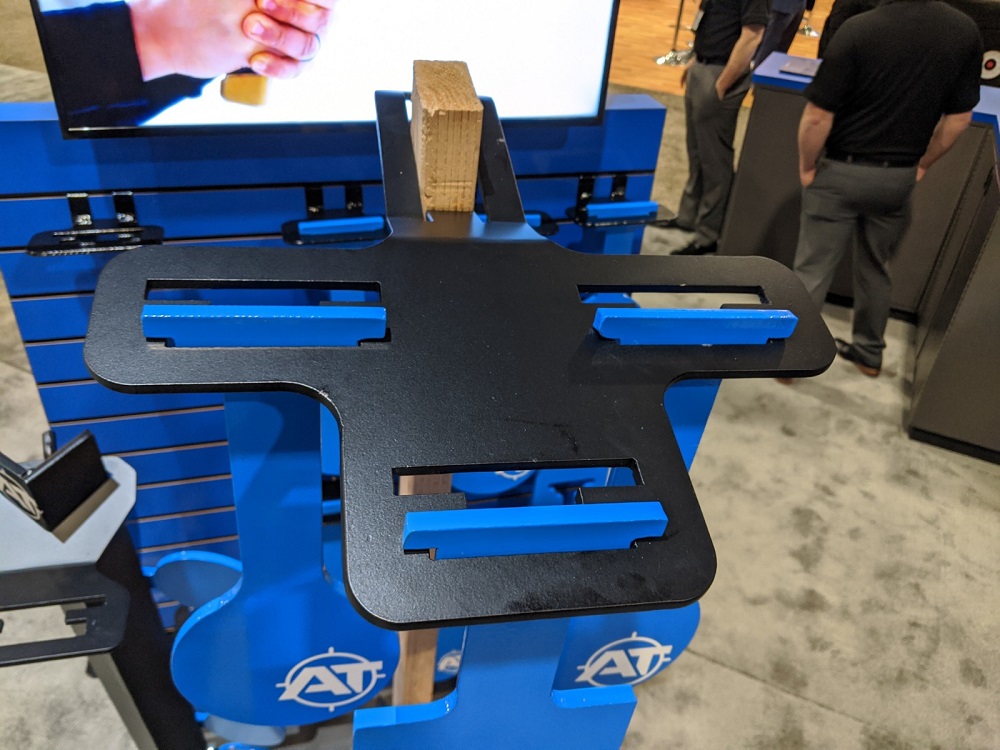 The T-Lock Bracket is a target suspension system that works with a 2×4 as well as the dueling tree. There are no straps, chains or ropes to catch a bullet and cause a target failure. Simply insert the steel tab on the top portion of the target through the corresponding hole, slide forward, and your target is secure.
Plates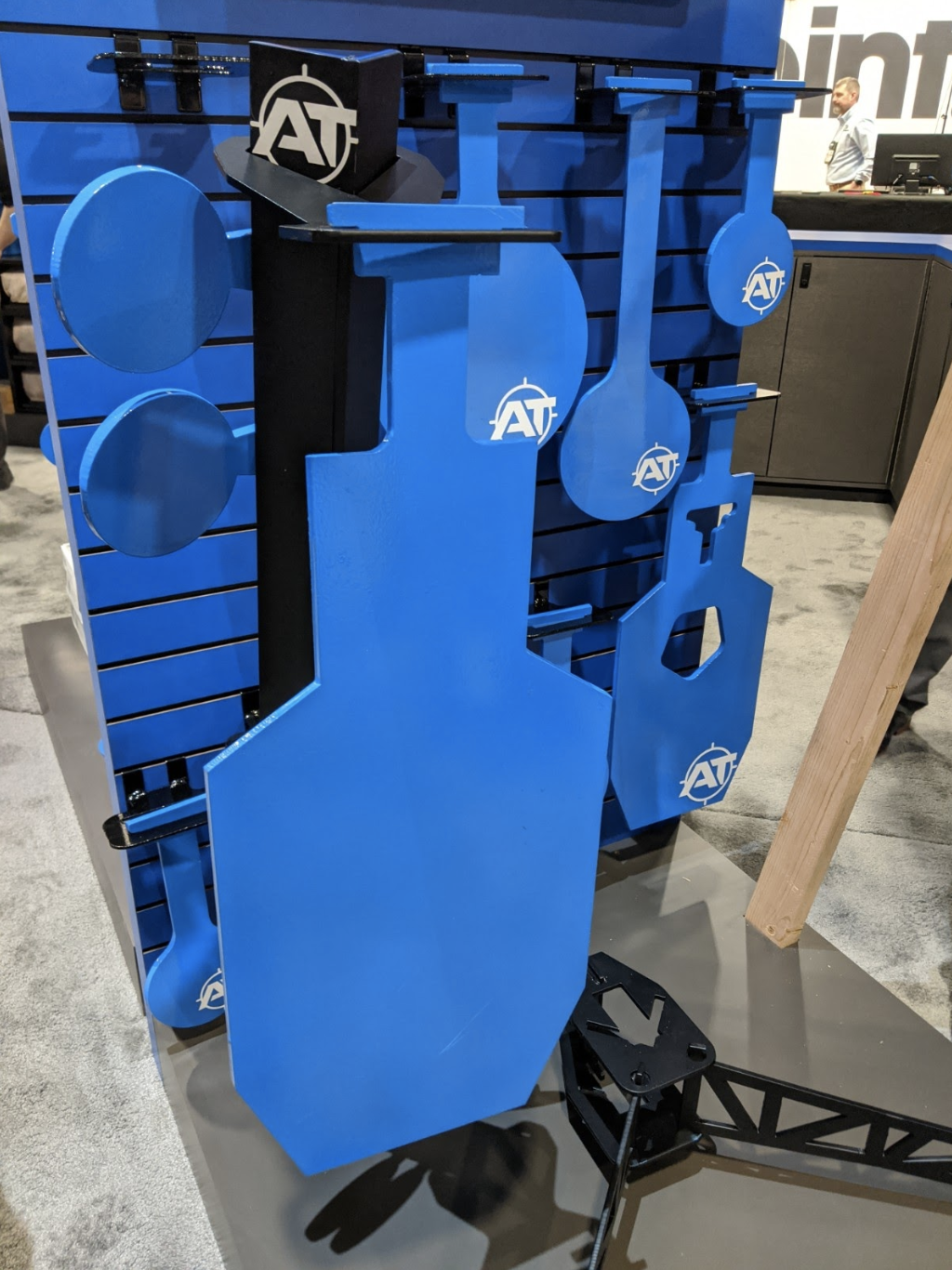 There are a huge variety of plates for this system including the obligatory IPSC C zone and hostage setups.
From the manufacturer
The Legion Target™ was designed with the goal to be the strongest and most versatile hanging target system ever developed. The target system assembly relies on friction and gravity only. This eliminates maintenance downtime from easily-broken chains and bolts. Furthermore, it takes less than 60 seconds to set up or take down the system.
"The Legion target is a game changer. Customers can now create multiple dynamic shooting scenarios with one system." said Jared Miller, Portable Steel Sales at Action Target.
Conclusion
Nobody is looking for a more complicated or cumbersome targetry setup. If you value making the most of your limited range time, I'd suggest giving the Legion Steel Target System from Action Target a look.