Toyo Open Country A/T III Tires are Great for Your Hunting Truck
Derrek Sigler 07.23.20

Hunters, anglers and other outdoor enthusiasts rely on our trucks for much of what we consider to be our very lifestyle. Our trucks haul us around during the workday, and then take us scouting, hunting, fishing and so much more after the workday is done. One of the major components we rely on most is our truck tires. Most of us want a good, long-lasting tire that will handle well on the road, but also perform well off the beaten path as we pursue our outdoor passions. Toyo Tires built legendary performance into their Open Country line of truck tires that drivers have been relying on for years. We got our hands on a set of their new Open Country A/T III tires, and these are just about perfect for a proper outdoor truck.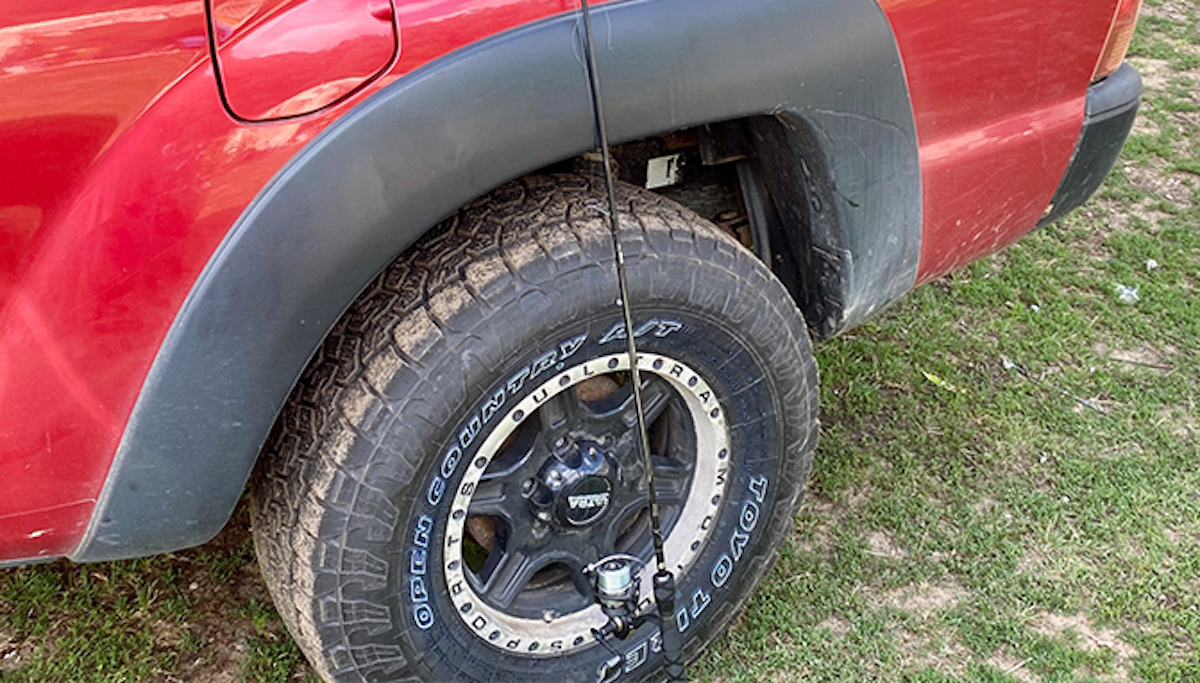 Toyo's new tire offers more traction for off-road driving, so hitting those two-tracks and backroads looking for bucks, or fishing holes will be easier. They wanted a tire that fit into the lineup between the popular Open Country A/T II and the beefy Open Country M/T. They wanted better off-road traction, but also better wet condition performance, braking control and resistance to chipping and punctures. The list of requirements wasn't done, though. They also wanted a quiet tire on the road, but it also had to be self cleaning, meaning it would eject rocks and other road debris. 
Let's mount them up and go
After getting the A/T IIIs mounted, we took off down the road and one thing was quite clear – They're smooth. Rolling down the road, the tires showed no added vibration to the truck. There is a tiny bit of road noise, but nowhere near as much as I've had with other tires on other vehicles. I headed for the highway at 75mph and road noise was minimal and the ride was still smooth as could be.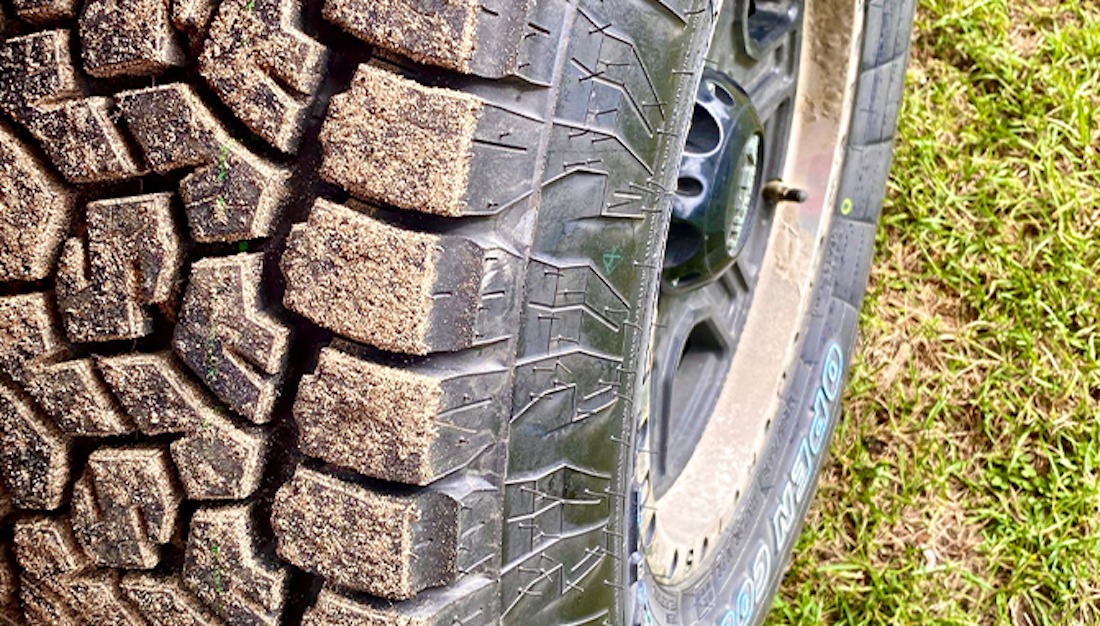 When it comes to dirt and mud, I am proud to say that directions to my house include the phrase, "turn off the paved road." The aforementioned downpour turned my road into a pretty nice mud pit, especially to get up my driveway. The tires hooked up well, and traction was not an issue. Tread is a little more open spaced than my previous tires, so I found that I made the truck a little dirtier than usual.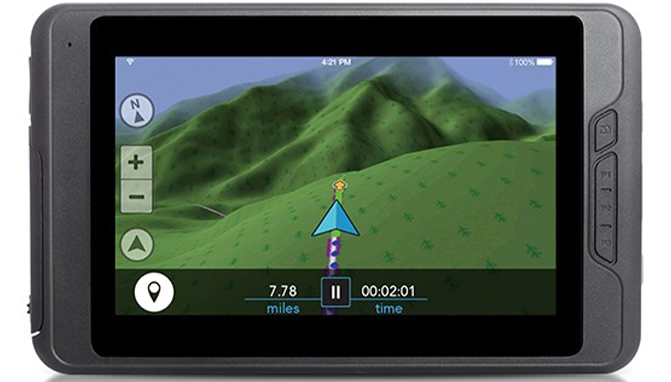 Heading off-road is easy since I live near a huge tract of state land. I punched a location into my Magellan TRX7 and selected 'Most Off-Road" in the nav bar. There are a lot of logging roads and trails that are a mix of sand – a lot of sand – and hardpack. It's not uncommon to be cruising down a hardpack trail and come to a wide, sandy washout corner. There are lots of tree roots and rocks, and ruts are extremely common. I've found a lot of great "honey-hole" trout spots on these trails, though. The Magellan is a great GPS for hunting trucks because it works as well off-road as on, and is super easy to use.
The size of the tires added some floatation in the sand, which I noticed right away. Traction was not an issue at any point on the trip, including when I decided to check out an unlisted trail along a creek that led to finding some sweet new fishing spots. This trail ended in a stupid-tight uphill curve with major ruts and a really nasty tree root. From the looks of the area, others had had issues here, especially from what looked like winch marks on the oak tree nearby. I didn't have an issue. I'm happy about this too, because once early goose and teal season get here, I'll be driving across some pretty gnarly fields setting decoys. I got a whole bunch of new Avian X full-body decoys for this season too. Wouldn't want to get stuck and mess things up.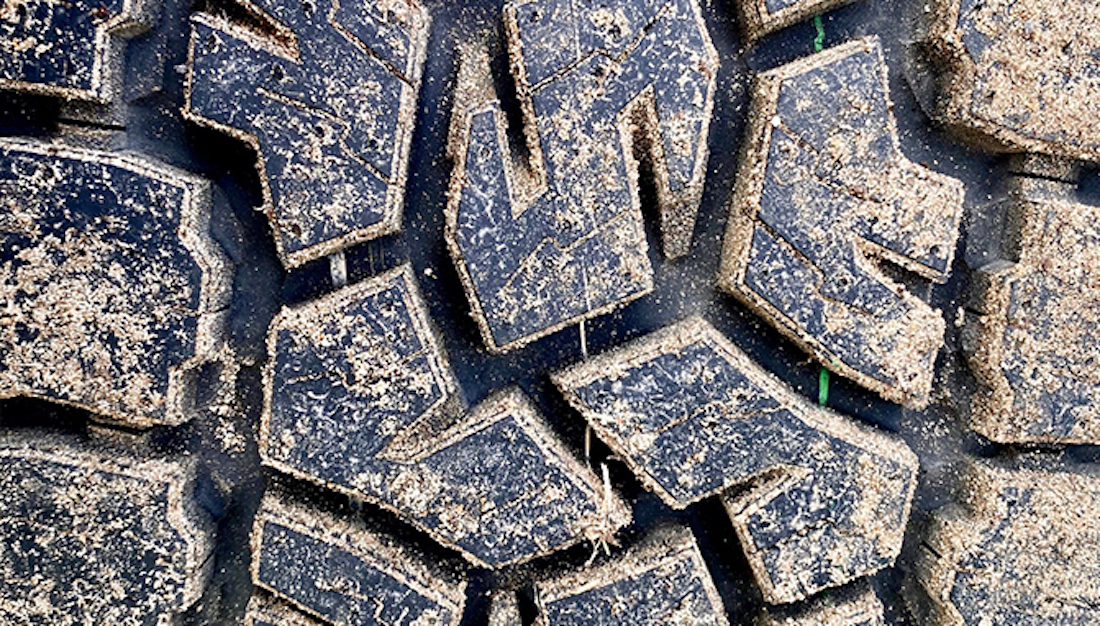 Back on pavement, the gray skies looming overhead told me that I'd soon be testing out the wet-pavement traction ability of the Toyo Open Country A/T IIIs. When the clouds opened up –  let's just say I'm pretty pleased. The rain was serious – I was looking for the Ark kind of serious. Toyo uses 3D multi-wave siping on the tread for added wet and slippery traction. Between that and the open spacing in the tread that cleared water, the wet traction was pretty dang good. As much rain as was coming down, it could have gotten sketchy very fast, but the truck never hydroplaned and wet braking was the same as on dry pavement. I had to get on the brakes hard to stop and ask a guy who spun into the ditch if he was ok. 
Hunting truck!
My truck is a Toyota Tacoma that I've had for years. It came with 245/75/16R tires that I replaced with BFG AT KO2s pretty much as soon as I got it. The BFGs were tires I had a lot of familiarity with on other vehicles, and by the time I replaced them with the Toyos, they had gone about 30,000 miles past the mileage rating. I got every dime's worth of my money out of them, too. They are a hard act to follow.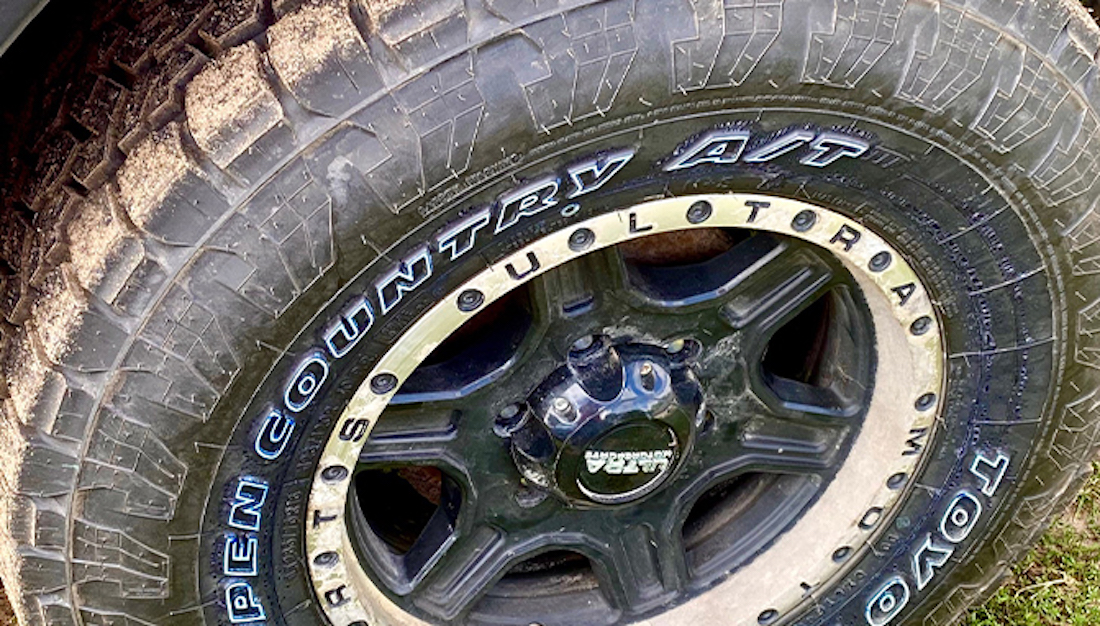 I'm not what you could call "easy" on my truck either. I tend to drive faster on dirt than I do on pavement, and I drive on dirt as much as I can. I decided to go up a size in tires with the Toyos to a 265/75/16. The wheels came with the truck when I bought it as a thank you from the dealership. The wheels are Ultra Motorsports Rogues with a black center and a "polished" edge. Now, as you may have guessed, the wheels have had a lot of miles on them, and the clear-coat on the polished edge didn't exactly hold up. These wheels have seen a lot of fields, mud and trails, especially when I'm scouting for waterfowl. Did I mention goose season is right around the corner?
Will they work for you?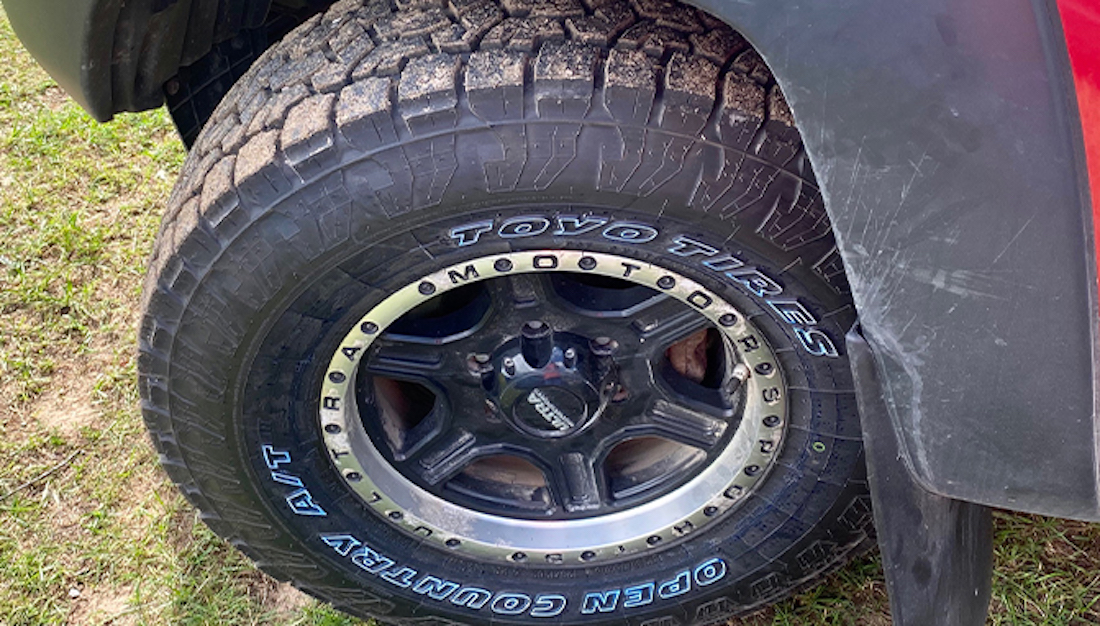 With about 1,000 miles on them so far, I have been extremely satisfied with the Toyo Open Country A/T III tires. The tires come with up to 65,000 miles of warranty, depending on the model, and an extremely wide range of size options. Would I hesitate to drive anywhere with them? No. I haven't taken a read yet on how they impacted my fuel economy, but I suspect that took a little bit of a hit, especially going up a size. Pricing is reasonable and if you're looking for a solid all-terrain tire for your truck before deer season gets here, that is well made, I can highly recommend the Toyos.
Shop Toyo Open Country A/T III Tires Here