Gear Hunter: Cabela's 13'x27′ Ultimate Alaknak Outfitter Tent
Ben Ryder 07.27.20

On today's Gear Hunter, we are going to be walking you through the features and benefits of the Cabela's 13'x27′ Ultimate Alaknak Outfitter Tent.
Not all tents are built alike and not all tents are built to be used for the same purpose. A backpacker is going to be looking for a tent that is lightweight and compact while someone setting up a hunt camp relatively close to their vehicle will have less concerns about weight and portability. The Cabela's Ultimate Alaknak 13'x27′ Outfitter Tent is perfect for the latter. This tent has some incredible features that should put it at the top of any serious hunters list if they are planning to head out this fall with a group of friends to State or private land.
The Cabela's Ultimate Alaknak 13'x27′ Outfitter Tent is what's known as a "wall tent". If you don't have experience with a wall tent, the main differentiation from a dome tent or A-Frame is just what you would expect; 4 vertical walls. The benefit of a wall tent is that you have much more vertical head room so if you plan to spend a decent amount of time in the tent and will have multiple people sharing the space and moving around inside, this type of tent is a great option.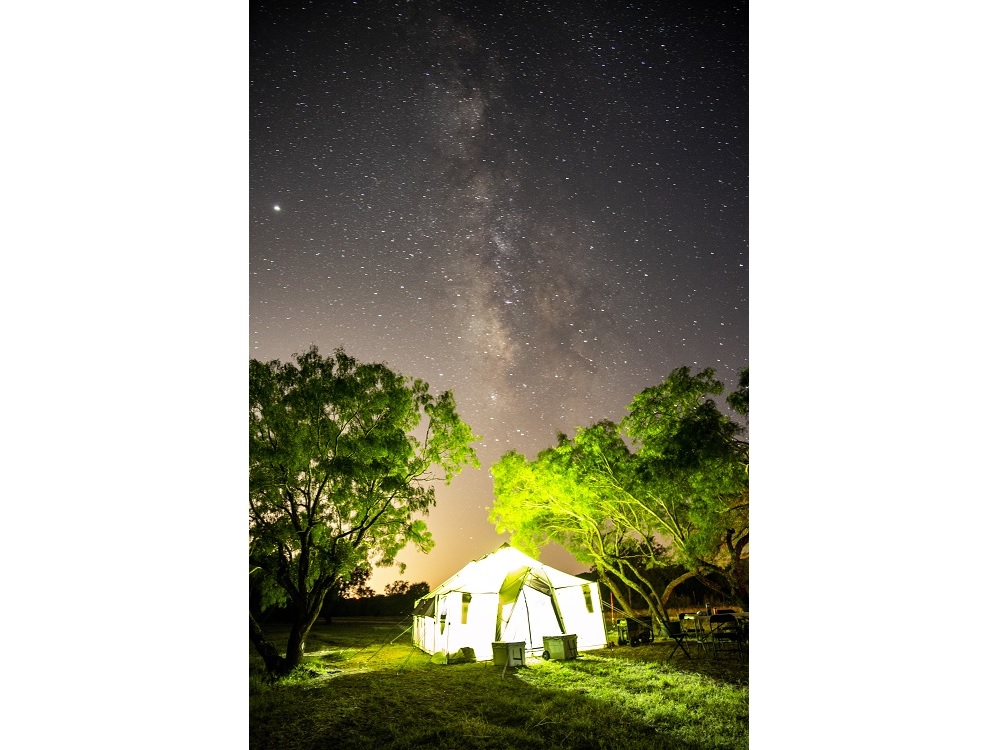 The Cabela's Ultimate Alaknak 13'x27′ Outfitter Tent features extra-tall 5′ walls and 9′ 8″ center height, so even if you you are someone who is on the taller side, you will be extremely comfortable moving around inside. You'll also have an enormous amount of space to spread out inside with just over 350 square feet of usable space.
The Cabela's Ultimate Alaknak 13'x27′ Outfitter Tent also features a number of rugged design elements. The tents X-Treme Tent Cloth body – 250D polyester oxford with 1,000 mm PU coating. PU(polyurethane) coating is widely seen in the outdoor industry as one of the most durable waterproof coatings that you can apply to tents and fabrics. The 1,000 mm PU coating of this tent means that you will have a durable and waterproof barrier from the elements. Pair that with the tent's 3000 mm PU floor and you will be nice and dry during your hunt.
If you plan to hunt in colder weather, you are in luck! With such a large tent, you may find that a single stove may not provide enough warmth to make you outing comfortable. Luckily, this tent features two zip-open floor panels for a stove as well as two 5″ stove jack in roof with roll-away storm flaps. When you pair this tent with a couple of Mesa Tent Stoves you and your buddies will be sleeping in comfort, regardless of the outside temperature.
If you are planning to set this tent up in warmer weather, you will be extremely happy with the large, multi-panel vinyl windows with zippered covers and screen panels as well as the over-sized entry points that will create a nice crosswind through the tent cooling things down. We had this tent set up in the 100 degree Texas heat and it was noticeably cooler inside the tent, saving us from extreme temperatures while we were waiting for our night sit.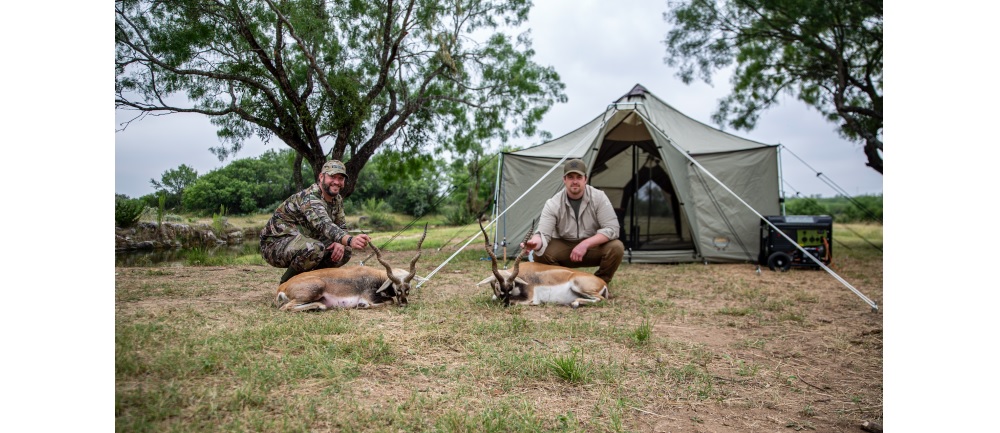 If you are the type of person that like to know you will be able to bring all your friends to hunt camp and provide a comfortable place to stay, regardless of the conditions, The Cabela's Ultimate Alaknak 13'x27′ Outfitter Tent is a must have.
If you are interested in this tent, or a wall tent in general now is the time to make the buy. From 7/23 – 8/5 the Alaknak Tent (12'x12') is $100 off during the Archery Gear Up Sale. Cabela's and BPS CLUB Card holders also earn 10% extra club points on select Cabela's Ultimate Alaknak Tents.
You can buy this tent and other great products at Cabela's or Bass Pro Shops now.