With the popularity of kayak fishing on the rise, serious anglers need a watercraft that is easy to transport, stable on the water, and up to par with their gear storage needs. The innovative Ascend H12 Sit-In Hybrid Kayak delivers all of this, plus more for a true "all-species" angling kayak.
With its fully updated design, the Ascend H12 Sit-In Kayak makes the perfect craft for overnight fishing excursions, yet sports a nimble and balanced build to handle those short day trips easily. The advanced Hybrid Tunnel-style hull improves secondary stability creating a standing and fishing platform that allows the angler unprecedented standing capability throughout the entire cockpit opening. The unique stepped bow/stern keel design integrated into the tunnel will punch through surf or slide smoothly into the backwaters, all while delivering great maneuvering in tighter waters.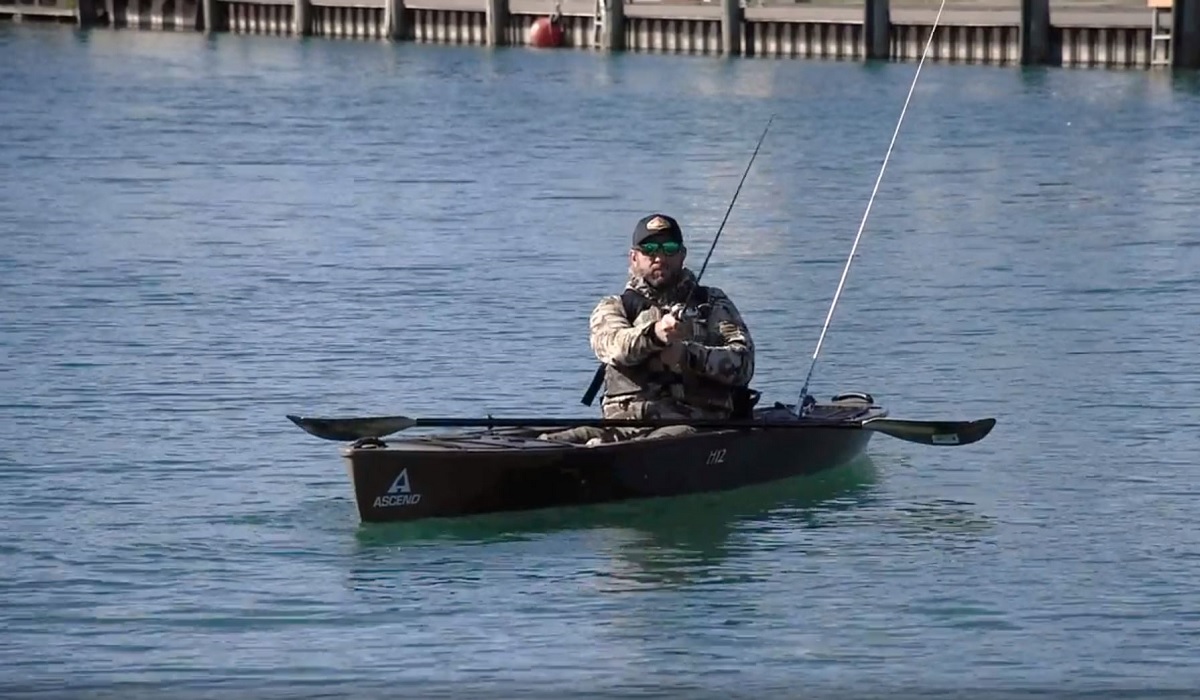 Soft-storage saddle bags hold a full trip's worth of fishing gear or accessories. Adjustable footbraces keep you snugly in place. Extreme "all-day" comfort was designed into the advanced seating system. Plentiful storage features throughout the boat, combined with simple entry and exit and a bonus payload up to 450 lbs make this Ascend kayak one of the most versatile fishing vessels in the industry today.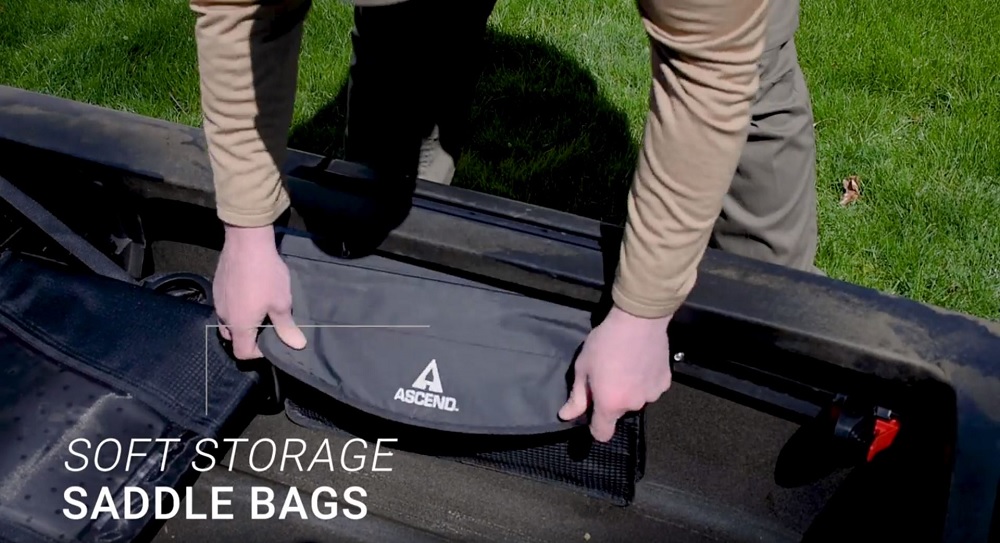 Here are some of the other key features:
Hybrid Tunnel-style advanced hull design
Soft-storage seat back pack
Multipurpose open-deck design
Extra-large cockpit: 53.5:"x23.5″
Soft-storage saddle bags
Accessory rails
Adjustable footbraces
Bow hard hatch
Bow bungee hold-downs
Expandable mesh stern cargo cover
2 molded-over rubber-grip carry handles
Threaded, sealed drain plug
Dimensions: 12′ L x 32″ W
Maximum Weight Capacity: 450 lbs
Made in the USA