HuntWind™ Levels the Playing Field: How BaseMap's Newest Feature Takes Aim at the Elements
Ben Ryder 10.01.20

Things are continuing to heat up in the hunt mapping space and BaseMap has just drawn blood against their growing list of competitors. Like all digital products, applications require a constant stream of new features and enhancements to stay relevant. With those updates, the road to irrelevance can be fast and painful for developers who have invested countless hours and resources into their digital dream.
BaseMap appears to have taken this to heart and spent their time in quarantine enhancing what could be an incredible feature for those users who like to channel their inner weatherman before their hunt. This new feature set has been coined HuntWind™ and was created in collaboration with industry veterans and arguably some of the biggest names in hunting. The Whitetail advisory board which BaseMap put together includes the team from Bone Collector among others and was assembled with a very specific purpose, to help you accurately play the wind when big game hunting.
The core idea of BaseMap's HuntWind™ feature is to allow you to accurately view the wind direction in real time of any tree stand or ground blind you have in the field. With this information, you can make the best game time decision on your approach to a specific stand or even which of your multiple stands will be the best for your sit. We all know weather is very unpredictable and no piece of technology will ever give you a 100% edge over the elements, but HuntWind™ is very close.
This new feature could not have come at a better time for us personally. We just secured a 320-acre hunting lease at the beginning of September. With very little time before Michigan's bow opener, our ability to spend meaningful time on the property is going to be limited. BaseMap's core functionality has already been a huge help for us and HuntWind™ looks like another great arrow in our quiver.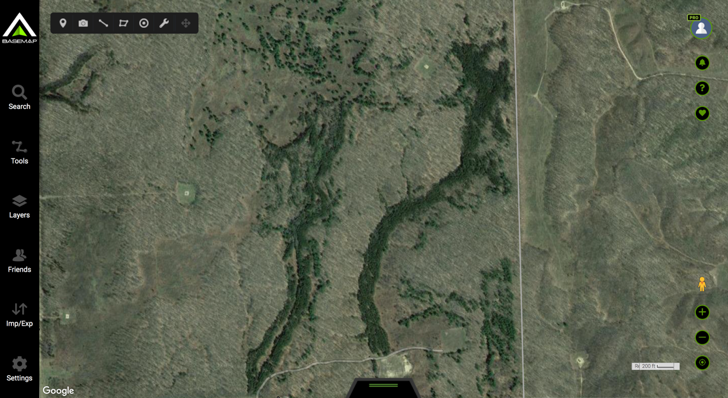 Before we signed the contract on this lease, we spent months trying to find the perfect fit for our needs. We wanted property that was not only going to be great for hunting, but also great for filming and large enough to accommodate multiple hunters. With our BaseMap Pro account, we were able to save ourselves an enormous amount of time driving to each new piece of property to see if it would work for us.
Using BaseMap, we were able to identify the best initial locations to place our trail cams. With limited time to gather intel on the property we needed to work fast, especially considering that our new lease is a 3-hour drive from home. With some scouting time out in using the BaseMap desktop app, we had identified a handful of potential locations to place our trail cameras.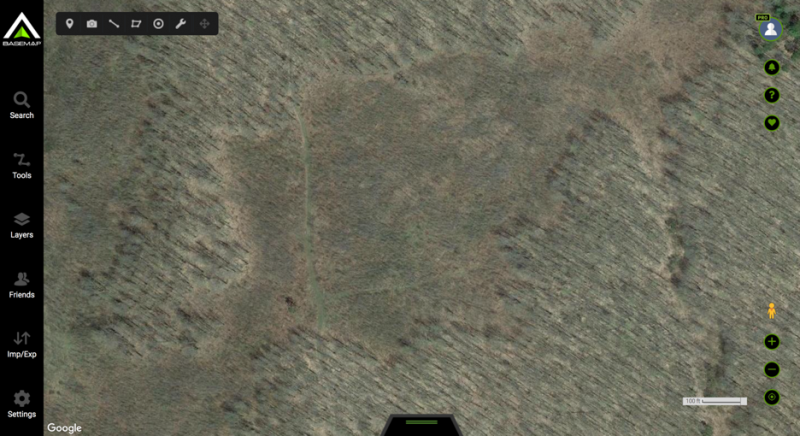 One of the best-looking locations was a small two track that split off from another two track that leads to one of the properties two gas wells. We dubbed the location "the rock" because of a large boulder on site and it was covered with clover all throughout the trail as well in a small clearing.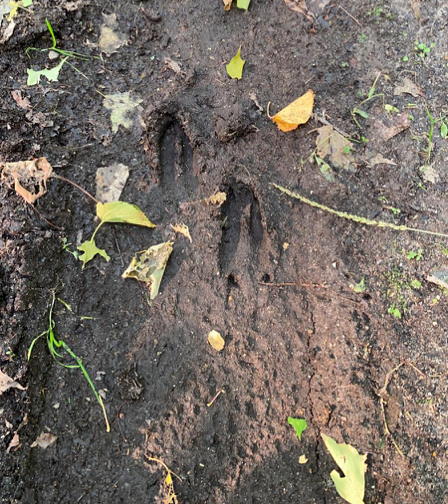 At first approach, the trail was covered with fresh tracks, so we knew we were on the right track. The clover covered two track broke into a small clearing that looked like a near perfect place to set up a tree stand. We set up a trail cam with cellphone service on the South-West corner of the clearing and went on our way. Sure enough, within 24 hours we had our first sign of activity, with consistent action every other day since in that location.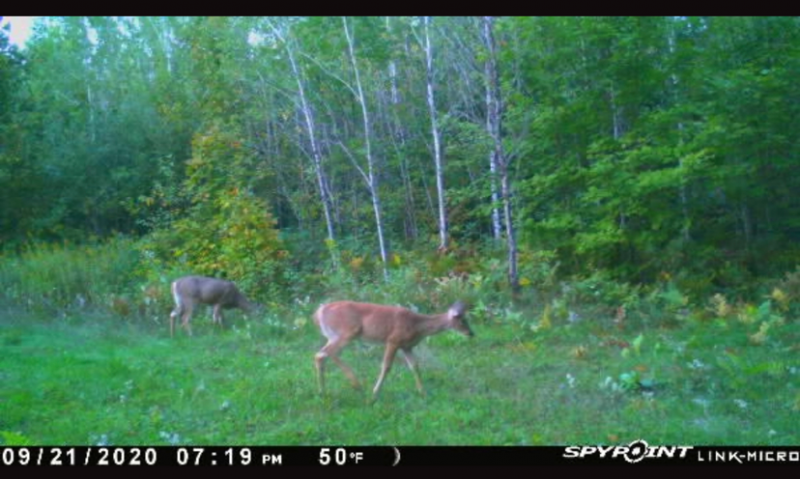 Here comes HuntWind™ for the next phase of this operation. With a handful of very viable locations identified for our tree stands, we are headed out this weekend to get our stands ready for what will hopefully be a successful fall on our new lease. In advance our outing, I took the time to go through the process of placing our tree stands within my BaseMap Pro account to see what this new feature was really all about. For this walkthrough, I'm going to be using the desktop version of BaseMap.
The first step is to head over to the tools icon contained in the left hand menu bar. The updated tools menu will give you the option to add a stand or to add a HuntWind™ marker. I chose to add a stand because I am setting up this new property. Once you have set the stand location, you will see a new menu of options appear. You will want to click the "Check Wind" button to continue.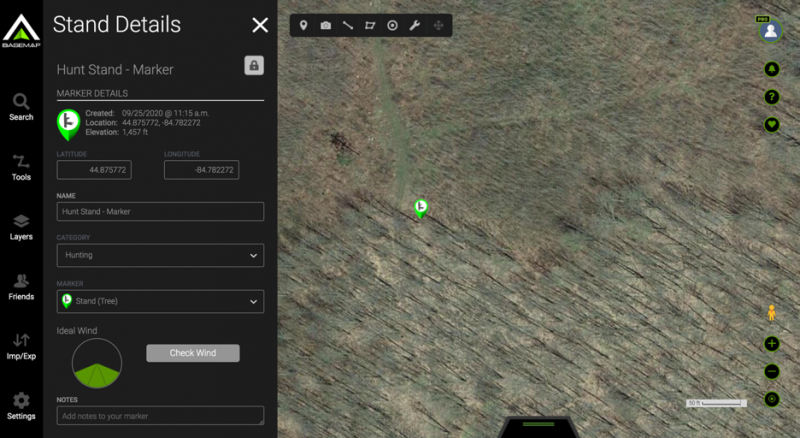 Once you have entered into this new menu, you will be asked to select the ideal wind direction for your stand placement. As you can see in the image above, the clearing that we are hoping to hunt from this stand is North/North-West of the stand, so our ideal wind direction will be blowing from the North/North-West. The HuntWind™ menu has an extremely easy to us check box selection that will show you in real time which quadrant of the zone you are marking off. Once you have the idea wind direction established, click done and you can now view your stand in real time.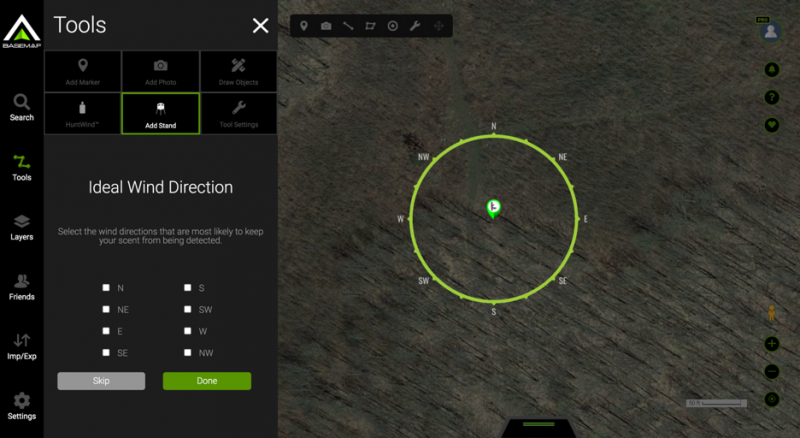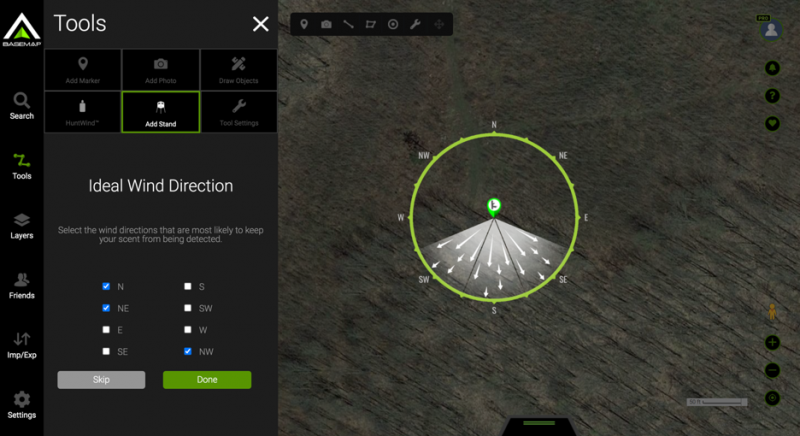 When observing the wind direction, you will notice you have a few different options. The default view is current wind direction with the included option of an hour by hour slider. Using the slider, you can advance a full 24 hours of forecasted wind direction.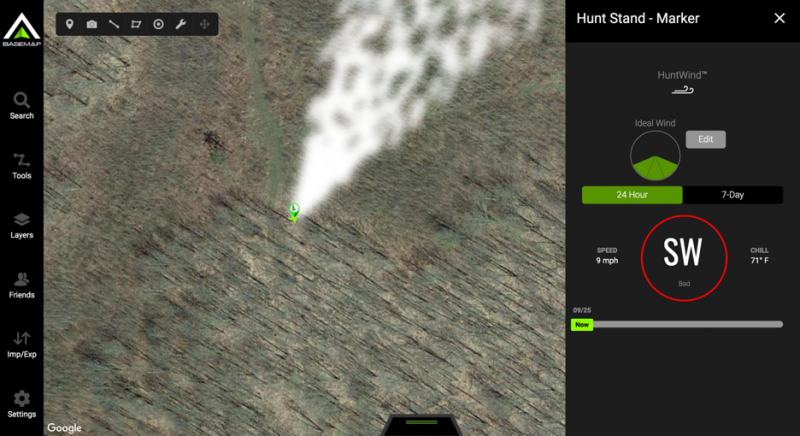 The second view gives you a 7 day forecast which will provide you with a very easy to decipher glimpse at how favorable the wind conditions will be at this specific stand.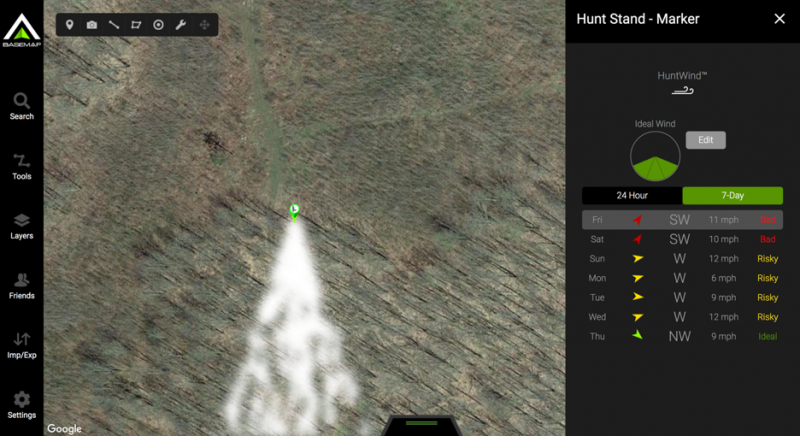 With all of the prep work done in the app, we headed out to the lease to confirm that everything was functioning as expected and that we had all of our stand locations properly pinned. The mobile experience of HuntWind™ functioned just as well as the desktop experience. You can see in the images below that you are able to leverage all of the same functions on your phone as you can on the desktop version of BaseMap.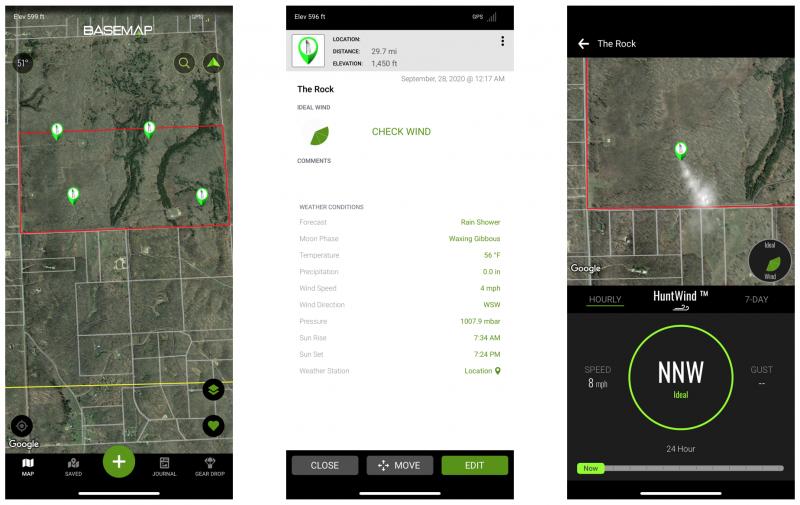 The HuntWind™ update looks to be a great addition to BaseMap's already impressive application that we plan to use this fall.
We'll report back after we've had some time on the ground putting this to the test and let you know if and how it helped us on our hunt.
For more information, you can head over to www.BaseMap.com or you can head to the Apple or Android app stores to download the BaseMap application.