The Burris Fullfield is a new to me scope for this fall, and I will be taking it with me on several hunts throughout the remainder of the year. What I really like about the Fullfield is all of the features and options to choose from at a very reasonable price point that won't break the bank. But don't get me wrong, just because it is a little easier on the checkbook, does not mean it lacks in quality. In fact, I would say we are getting quite the bargain from Burris with its current MSRP – no one tell them that!
The model I'm running this fall is the 4-16x50mm with the 6.5 Creedmoor reticle.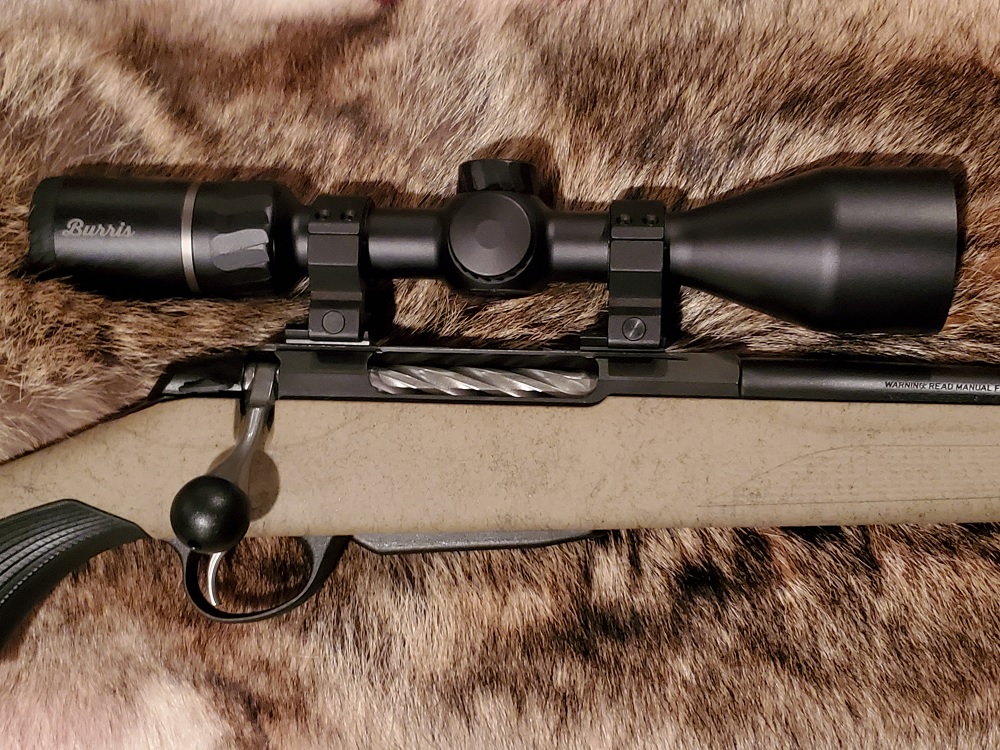 I am drinking the cool-aid on the 6.5, and have several in my safe that I use for various reasons. Having this specific reticle in the Fullfield allows me to easily transfer this scope from rifle to rifle, and still have confidence that it is going to function the same across different platforms knowing that I am using the same ammo in all of them. This reticle is specifically designed for the popular 140 grain ELD-M bullet which travels at 2710 fps. Hash marks on the lower vertical crosshair are calibrated for dead-on aiming from 100 to 700 yards.
On the horizontal axis, the cascading dots help you quickly and easily adjust for a 10-m.p.h. crosswind.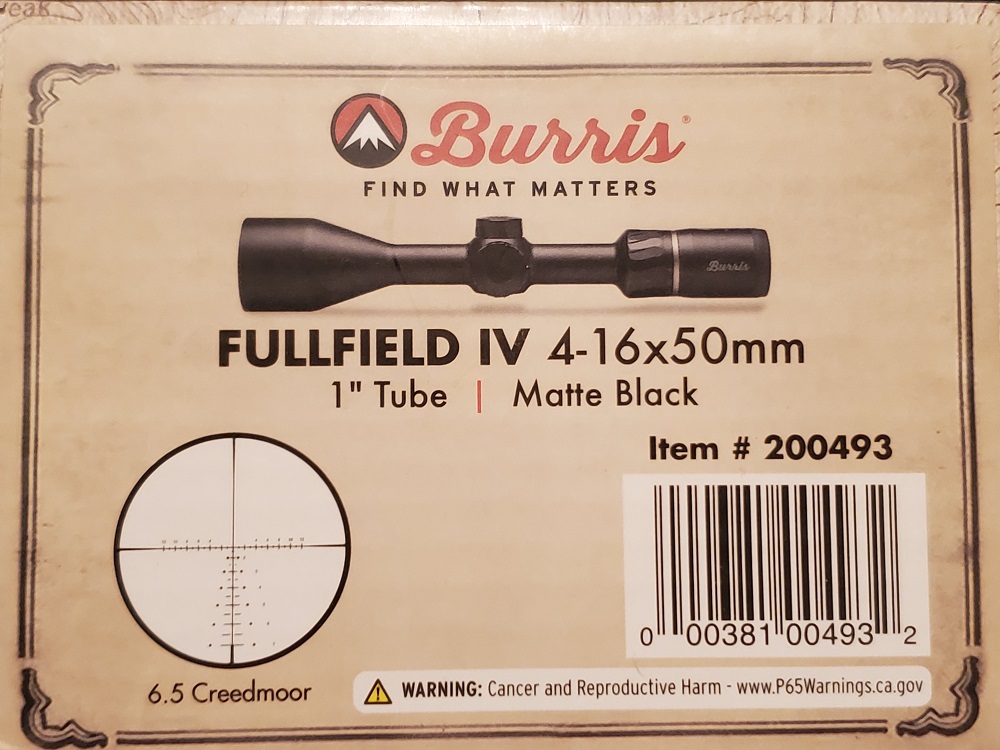 Some of the other features of the 4-16 Fullfield include a large 50mm objective, three different reticle options and a side parallax adjustment. Depending on the magnification and reticle option all optics come in at an MSRP of $450 and under. Again, a ton of quality in at a very affordable price point!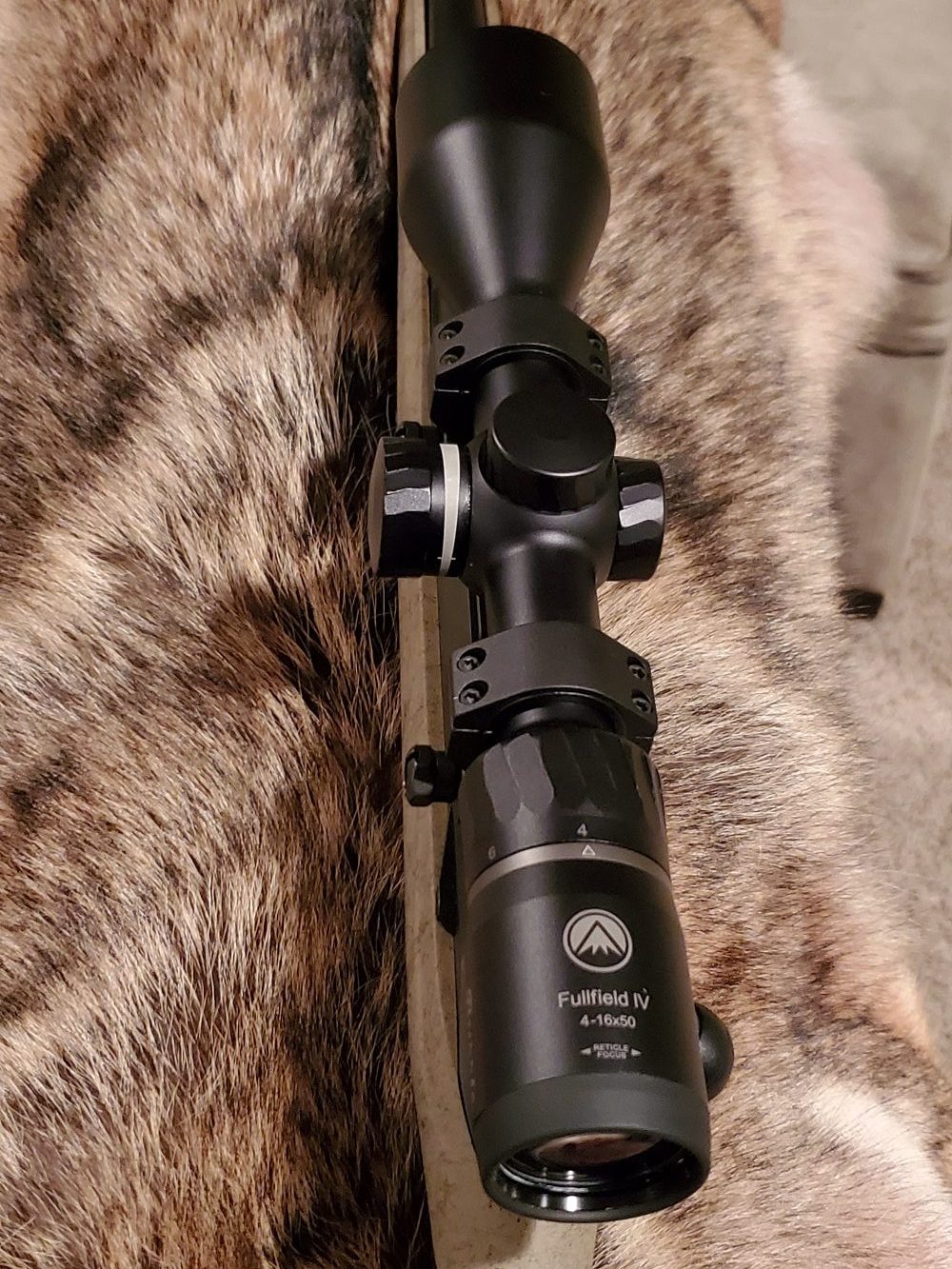 I plan on zeroing this scope in over the next week or two before I head off to sacred deer camp here in Michigan. It will be an all Burris lineup in terms of optics for me on the two rifles I am taking to camp, and I am eager to try out the Fullfield this fall! Unlike some, I like to rotate firearms throughout the week to switch things up. I will be carrying two different 6.5 Creeds, one of them topped with a Burris Signature HD and the other topped with this 4-16x50mm Fullfield. Having looked through both of them extensively, and having already taken animals with the Signature, it will likely end up being a fair 50/50 split while I am there.. kind of like playing with your kids for equal amounts of time!
Regardless of which I am carrying, I have no concerns about quality or performance. I am excited to get out and give the Fullfield some range time in the coming days in preparation for deer camp come November. For more information on the Fullfield or any of Burris' other products, head on over to Burrisoptics.com.
Also, check back later this year for a full recap of how this years camp went. We will be filming in the north woods for an entire week, and hopefully we will have an awesome highlight reel to share rather than a blooper reel!