You know that cool ceramic coffee mug, the one with the jumping bass, or your favorite T-shirt worn to bare threads that sports a giant bugling elk? Have you ever wondered where the artwork came from? Meet Jon Q. Wright, who sells the commercial use of his art and the art of 47 other artists through JQ Licensing.
Always a doodler as a child, Jon studied art and graphic design and graduated from Iowa State University in Ames, Iowa. He sold the use of his first commercial art piece to Fins and Feathers magazine for a cover graphic more than two decades ago. Since then, he's found a way to make a living pooling the incredible talents of four dozen artists.
"I made a lot of mistakes and learned from them all," shared Jon Q. Wright. The "Q" stands for Quinn, his middle name, for real. "In the early years, I tried selling products with my own art on them, but that became a full-time business. I had to decide, was I an artist or was I businessman? The artist won out and I haven't regretted it."
With over 25 years under their belt, the outdoor art of JQ Licensing's 48 contributing artists has been emblazoned on many millions of dollars' worth of products. Not all are wildlife artists or create outdoor scenes, even if that is Jon Q.'s passion. His fish are phenomenal works of art. Other artists and designers have completely different looks and styles.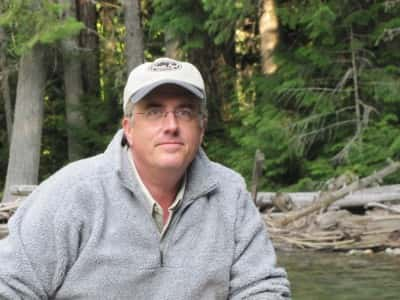 How does it work? Companies negotiate a royalty (up to 12 percent) for the customized art on their products. They pay a quarterly royalty back based on units sold at wholesale. If the product does well and moves through the distribution system, the artist is compensated accordingly. If it bombs, the manufacturer doesn't have a big outlay for a project that didn't fly. They only pay royalty on products that generate revenue.
Aside from interesting, how is this helpful to you?
For one, avid hunters and fishermen (and those that buy gifts for them) can find beautiful and interesting artwork at JQ Licensing. A "limited" gallery is available on their website. If you contact them and let them know you could be a serious buyer, either for an individual piece of art or for rights to art on products, you can get a password to go deeper into their website. Ordering custom prints in various sizes and styles to fit a specific spot in the den is an option, as are note cards for holiday gift-giving for the hard-to-buy-for person in your family.
Or…art licensing may spark an exciting idea for your business.
Does your company manufacturer gun and bow cases? Tackle boxes? Boat wraps? Lighters? How about adding custom, outdoor art? Do you belong to a non-profit club that sells T-shirts for fundraising? Negotiate a royalty to use art on the shirts. More people will want to buy a cool T-shirt, and you can build the royalty into the selling price of the shirt. Small groups might have to add $3 to $5 to cover the incremental cost each, but just bump up the sales price. You have a commemorative shirt for your members, and you make more money with a cooler shirt than the one with just a club logo on the chest.

Not everything with art is on a flat surface—plates or coffee cups are also offered, for example. "We have a lot of experience manipulating an image so that it fits right on a product and bends in all the right places with the shape of the item," said Wright. "Thank goodness for computers. They make changing an image for use one day on a plate and another day on a T-shirt possible."
Aspiring young artists may want to send samples of their work to Jon Q. Wright to try to get on board with JQ Licensing. "It's a long shot that we would take someone on, but we are always willing to look at real talent in a new artist," shared Wright.
K.J. Houtman is the author of the award-winning Fish On Kids Books series, chapter books for eight- to 12-year-olds with adventures based around fishing, camping, and hunting. Her work is available at Amazon and local bookstores. Find out more at fishonkidsbooks.com.
Images used with permission from JQ Licensing
What's Your Reaction?