Tail Walk Tuesday Video: Angry Smallmouth Walks on the Water
Dave Maas 07.18.17

Forget about Throwback Thursday — let's forever more replace that with Tail Walk Tuesday. And I can't think of a better video to kick off this new social media moniker than this recent video shot by a buddy of mine, Pete Riola (below), in northern Minnesota.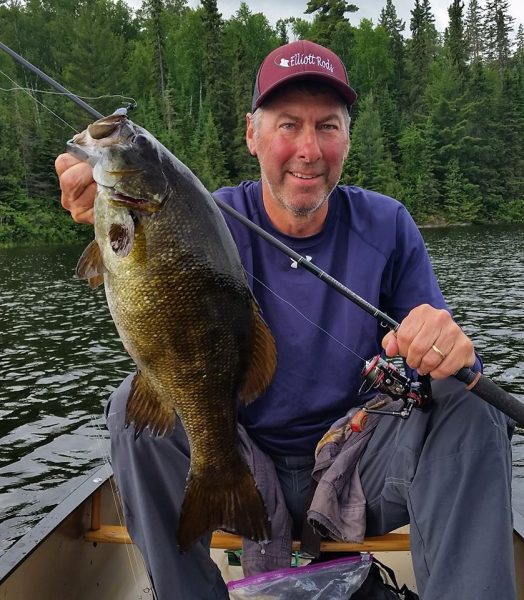 Pete took his two sons into a canoe-only region, and they hammered smallmouth bass, walleyes and pike — big pike, like two measuring 45 inches. Stay tuned for a video showing that it's a bit tricky landing a trophy pike from a canoe, with no net, and holding only a spinning rod matched with lightweight line.
What you're about to see below is an amazing smallmouth sequence. Pete says the smallmouth bass were driving baitfish to the surface in 65 feet of water and then attacking. And because Pete is smart enough to capitalize on such a situation, he and his boys began ripping swimbaits just below the surface. And as you'll see, the innovative system worked like magic.
Viewing tip: If you're in a hurry, feel free to fast-forward to the 25-second mark. But then you'll want to hit rewind to watch the epic tail walk over and over again. Good stuff. And if you can crank the volume on your device, listen for the loons at 2:45; awesome!
P.S. Pete and his sons were using Elliott Fishing Rods, which are handcrafted in my home state of Minnesota. I have yet to use one, but several of my other fishing friends say that Elliott Rods are top of the line. And I'm thinking that since I named my oldest son Elliott, and he's a diehard angler like me, I should probably make his next birthday gift an Elliott Rod.