If you were to trace a line from a heavily wooded northern Minnesota lake, down through the Midwest along the mighty Mississippi River, and all the way south to the deep Mississippi River Delta, you'd find a renowned sportsman's paradise. Venice, Louisiana, isn't the southern-most point in the Lower 48, but it's certainly one the most inaccessible, rural communities along the huge river.
A near 2-hour drive south of New Orleans on Highway 23 lies some of the finest duck habitat you'll find anywhere — not to mention epic redfish and inshore fishing. Impressive sights along the way will include giant cargo ships moving up and down the river, but at a sea level above where you're driving. It's weird, but the levees will hold this time, trust me.
And, read this book either before or after your visit; it's an incredible inside look at how the Mighty Mississippi was tamed, and its southern flood control was built: Rising Tide: The Great Mississippi Flood of 1927 and How It Changed America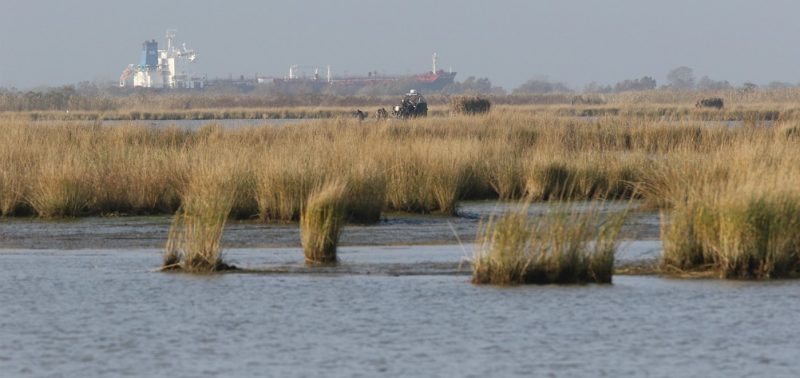 Traditionally, a "cast and blast" implies springtime crappies accented by a morning wild turkey hunt. And a great time it most certainly is — especially when the morel mushrooms are popping.
However, if you're looking to escape the winter doldrums of wherever you hang your waders to dry, a trip to the Deep South during the deep freeze of winter will make life far more tolerable awaiting spring and summer.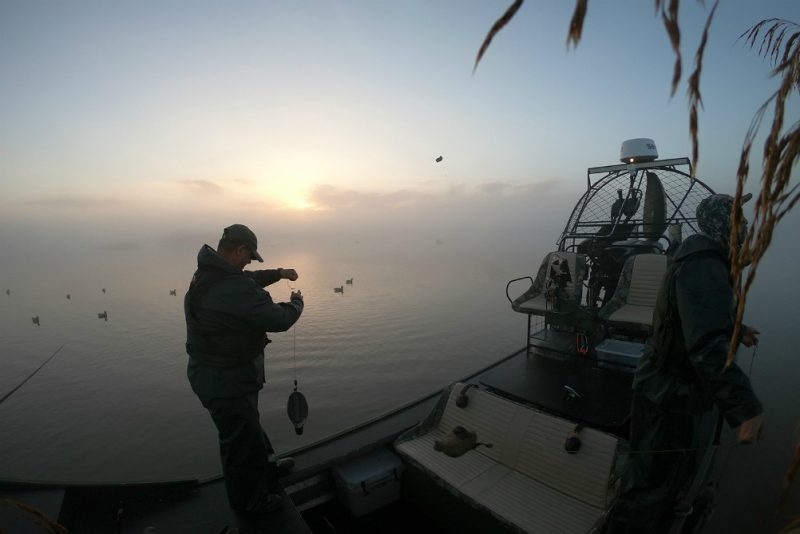 In late 2017, I received an invite from good friend and fellow gun fanatic, Jeff Puckett of Blue Heron Communications, to join a crew of writers for a few days shooting ducks on the marsh paired up with some of the finest inshore fishing the hemisphere has to offer.
I eagerly accepted.
Headquartered at Venice Sportsmans Lodge by the way of Southern Way Charters, the giant and luxurious houseboat provided all the lodging and modern amenities required, and tremendous Cajun food that will make you consider making a permanent relocation to Venice Marina. The houseboat was the centralized location for our group, just mere yards from the boat ramp where we'd depart each morning to either chase ducks or fish.
Talk about convenient.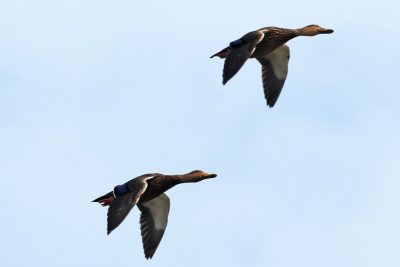 Our objective? To put the new Franchi Affinity shotguns through a rigorous test of slinging continuous rounds of HEVI-Shot at unsuspecting ducks as they slide into decoy spreads hidden throughout the vast Delta marsh.
Be sure to check out the Franchi Affinity 3 in 20 gauge, too.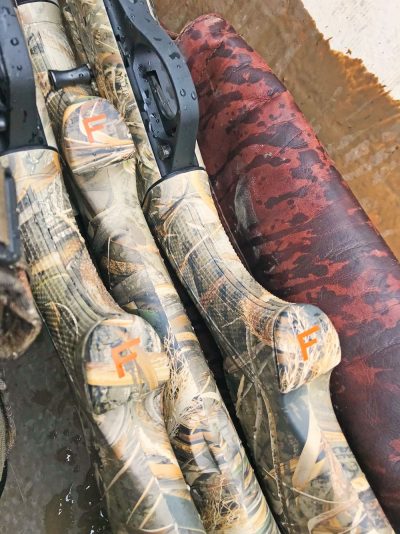 Each morning began with a hot breakfast and hot coffee, then a short walk to the docks where friendly guides with Cajun Unlimited waited to load your Blind Bags and guns in a boat before heading to the pre-dawn marsh.
Plan ahead for various types of weather. You can almost count on warm temperatures during your stay, but due to the humidity, cooler temps can feel much colder than you'd expect. A half-hour boat ride will quickly cut you down if not adequately prepared. Take layers, and keep a set of Heated Socks with you just in case. You'll not regret it.
And the December fog is consistent, and impressive. For safety sake, hire a guide and let their experience keep you alive and on time for supper.
Waders aren't required because the guide will literally drop you off at the blind, and then as they return to pick you up, the guide staff will grab all your downed ducks. You just watch, shoot, count and have fun. The guides are surprisingly good at locating every duck, but a high-quality pair of rubber boots will keep you warm and dry. Keep a pair of binoculars handy so you can keep track of your limits.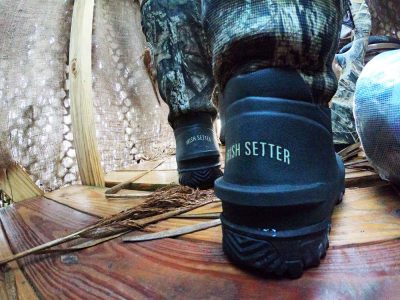 Admittedly, I'm not a hardcore duck hunter. I love the sport and make time each fall for a few trips with friends and family, but spending time in the Delta makes a guy want to dive in head first.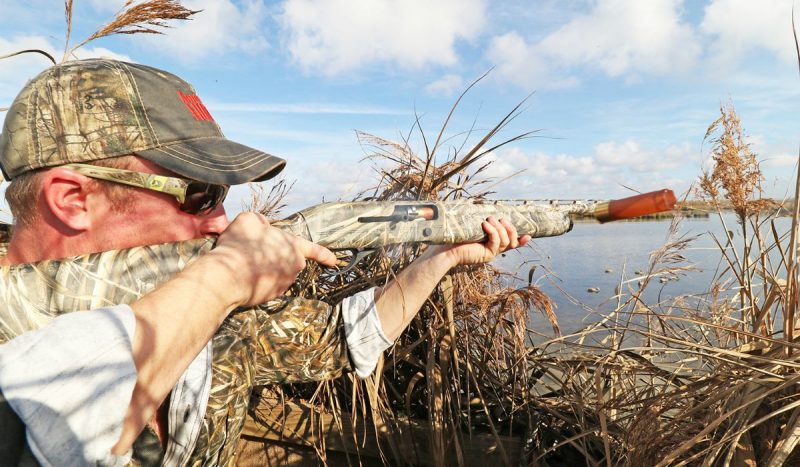 One of the things the Delta marsh impressed upon me is that not just any boat can navigate the skinny water during low tides. During the winter, the tide pulls out completely, leaving only small puddles here and there, or straight mud. You won't be driving a boat with an outboard. In fact, you won't be driving a boat with a mud motor. You need an airboat that will float you on top of the marsh floor.
It's an interesting experience riding quickly across an inch of water, or less. When the tide is that low, the ducks are concentrated on what water is available, and that's usually in the big bays. But they'll often group up in large numbers on small ponds that consistently hold water, even when the tides are out.
The guides will put you on these honey-holes.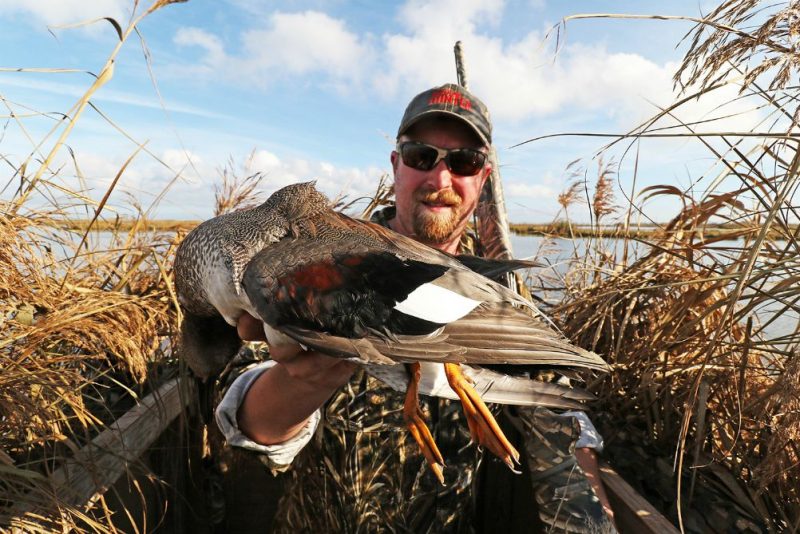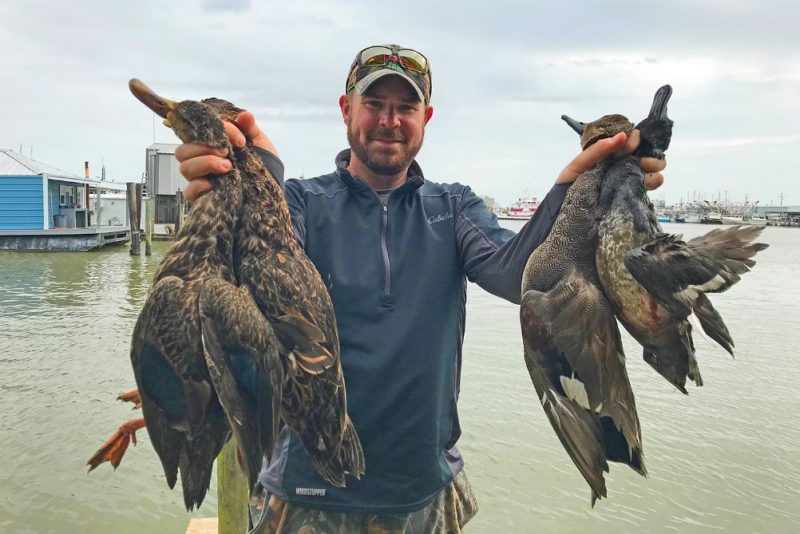 As soon as the tide creeps back up, the mullet swim in with the redfish in tow, and of course, the ducks begin their evening feeding runs, which is really something to behold.
Keep It Simple and Stay Flexible  
If the ducks are flying better during the evening hours, you can flip your routine: Fish in the morning, come in for lunch, then hunt ducks until dark. The guides will help you fill your freezer with fish and duck breasts the best way they know how.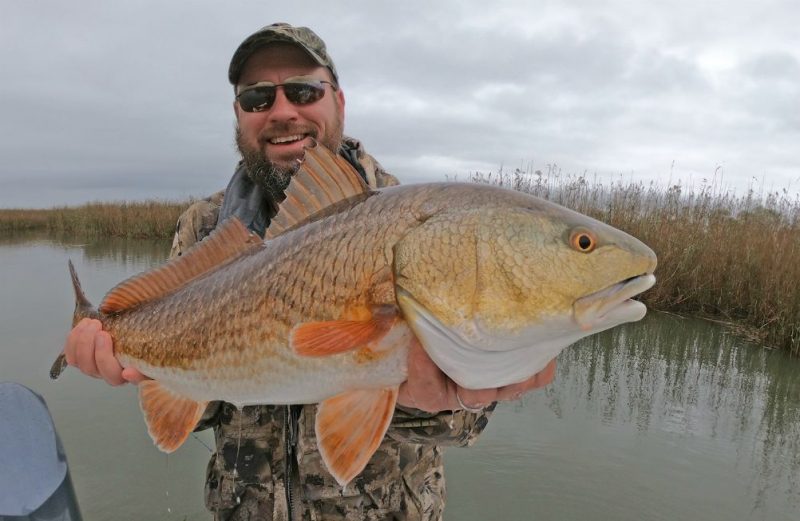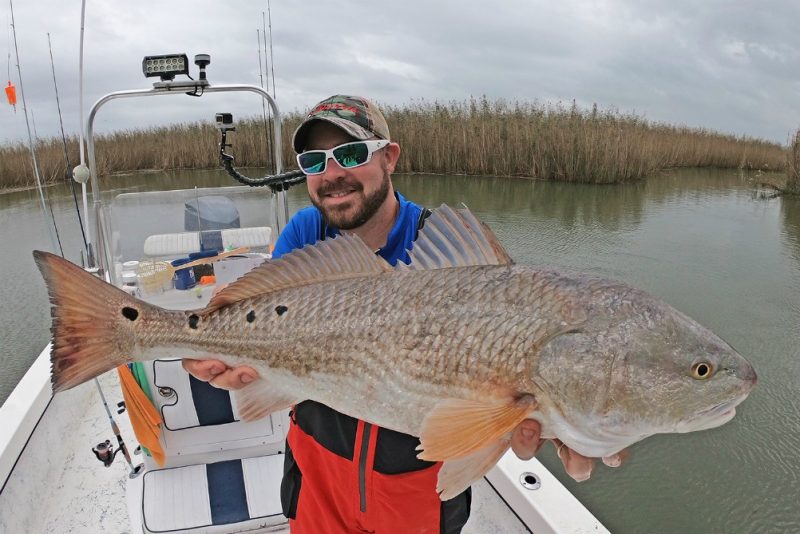 The fishing is great in Venice; everyone knows that. It's a legendary premier destination for big bull redfish, speckled trout, drum, sheepshead and a myriad of other species both inshore and offshore on the rigs. Seriously though, put it on your bucket list!
But the duck hunting is something to behold, even when the weather is less than optimal. Not only is the marsh absolutely full of life at every turn, it's some of the most picture-perfect habitat you'll find across the North American continent. It's no surprise that ducks from all over migrate to winter in such a place.
And it's simply beautiful.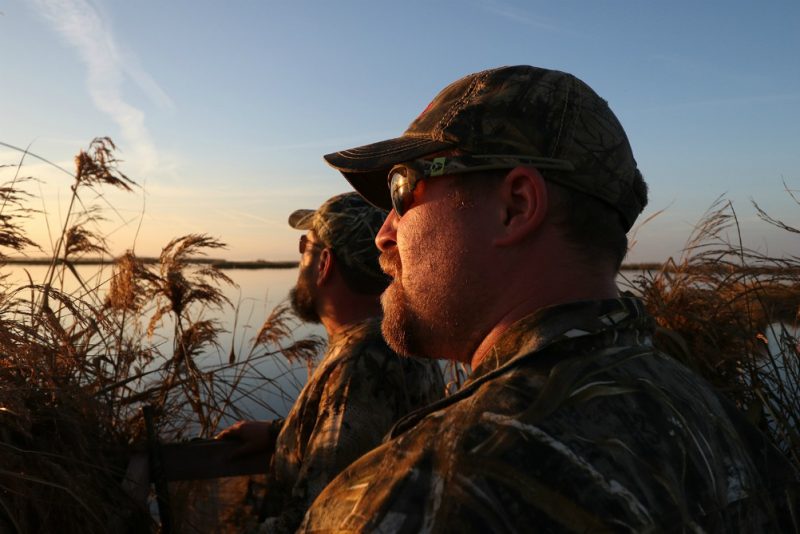 I suggest giving it a shot. I promise, you'll not regret it!