At the close of each summer on Saskatchewan's vast prairie lands, great harvesting machines begin to transform grain and pea fields into seemingly endless oceans of stubble. And day after day through mid-fall, birds converge on the cut fields by the millions, where they feed heavily to build up energy reserves for the long southern migration to come.
Thousands upon thousands of web-footed fowl spend the warm months right there on the prairie, raising their broods amidst the lush farmland and expansive wetlands pocked with countless potholes. In addition, millions of others arrive in early fall on their way from summering grounds farther north.
Saskatchewan clearly lives up to its reputation as the continent's "Duck Factory," and more than that, it's a must-hunt destination for waterfowlers of every stripe. The sheer numbers of birds, particularly the premier species — snow, Ross's, white-fronted, Canada and cackling geese, along with mallards and northern pintails — combined with generous bag and possession limits, ensure that a multi-day hunt is action-packed from start to finish. In short, the experience is almost certain to take the top spot on any waterfowler's career highlight reel.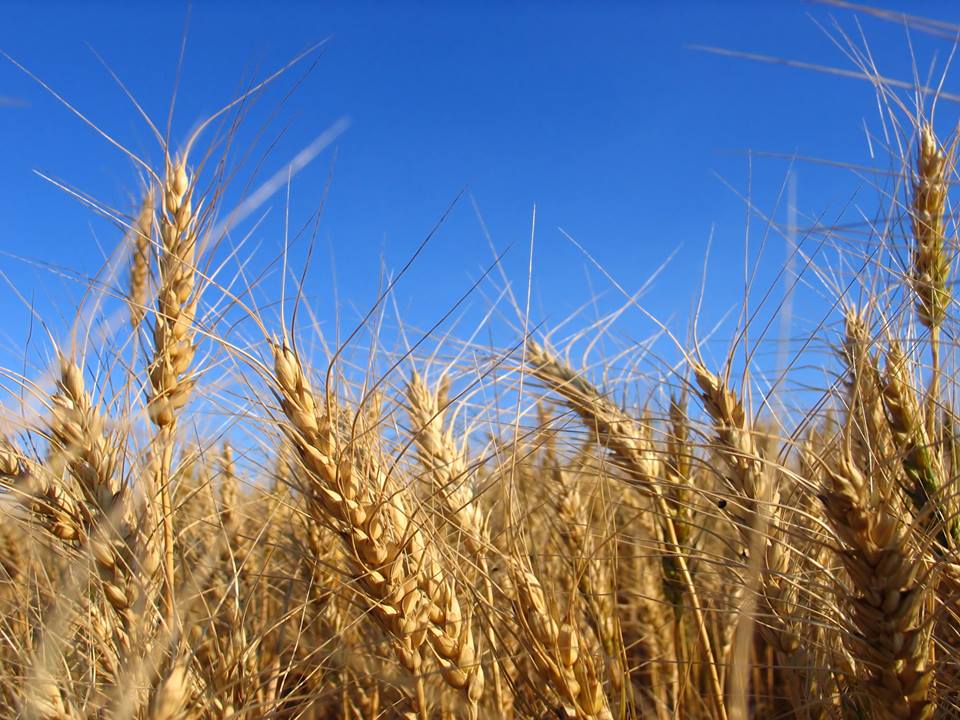 Large areas of land open to public hunting make Saskatchewan fairly friendly to waterfowlers who prefer to do it themselves, but for first-timers, or even hunters with moderate experience, the surest way to success is through one of the many waterfowl outfitters whose sole aim is to make their clients happy.
Access, of course, is the biggest benefit an outfitter can provide. More than 30 million acres in Saskatchewan are devoted to raising crops, and while not all of them are first-class waterfowl territory, outfitters work with landowners to gain access to prime chunks of land that draw birds year after year.
An outfitter also removes the guesswork from a hunter's plate — a critical issue considering the entire trip may include just 3 to 5 days of actual hunting time. Weather, wind direction, feed availability and other factors all help dictate which way the birds will fly, and where they'll land each day. While hunters are enjoying an afternoon duck shoot over a pothole, the outfitter's staff is more than likely out looking for the best location for the next morning's hunt. In most cases, the guide's day doesn't end with the last shot, either. He'll often be out scouting as his clients enjoy a home-cooked meal and an after-dinner cocktail.
Sitting down to a hearty pre-dawn breakfast, and returning to a hot, delicious dinner at day's end, are more than simple luxuries, too. Meal prep and clean-up, bird cleaning and packaging and other daily tasks an outfitter manages, are things that a DIYer must do for him or herself — and that represents time that might have been spent in the field, or just as importantly, time spent in rest mode.
Money used to maximize a hunting experience is well spent, so if you're leaning toward a waterfowl hunt in Canada this year, consider relying on a professional. Tourism Saskatchewan has an excellent website to help with your where-to-go research. We've highlighted five of Saskatchewan's best here to help you start off in the right direction.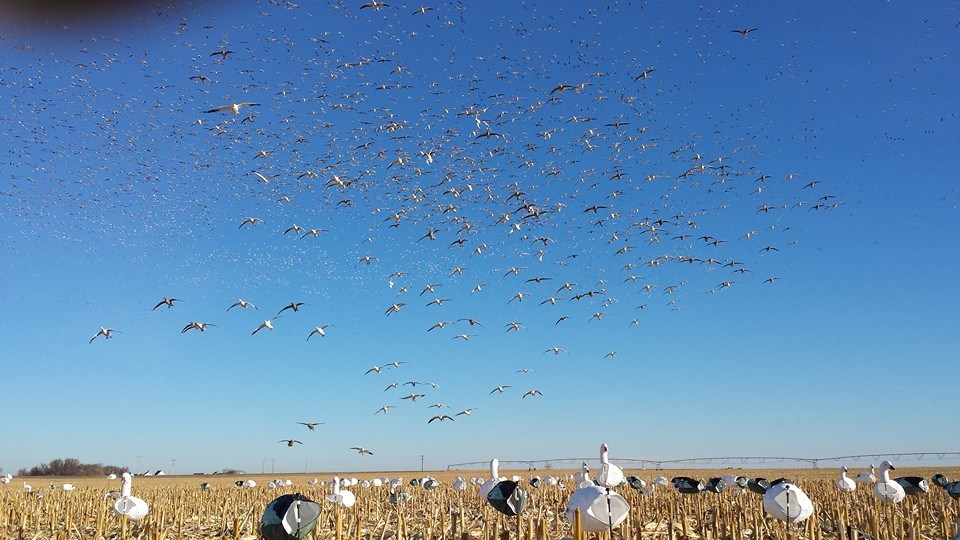 Mike Ladnier, owner and operator of Bay Prairie Outfitters, (361) 676-2012, northeast of Regina, Saskatchewan, isn't just a professional waterfowl guide, he's also a champion duck caller who holds multiple titles.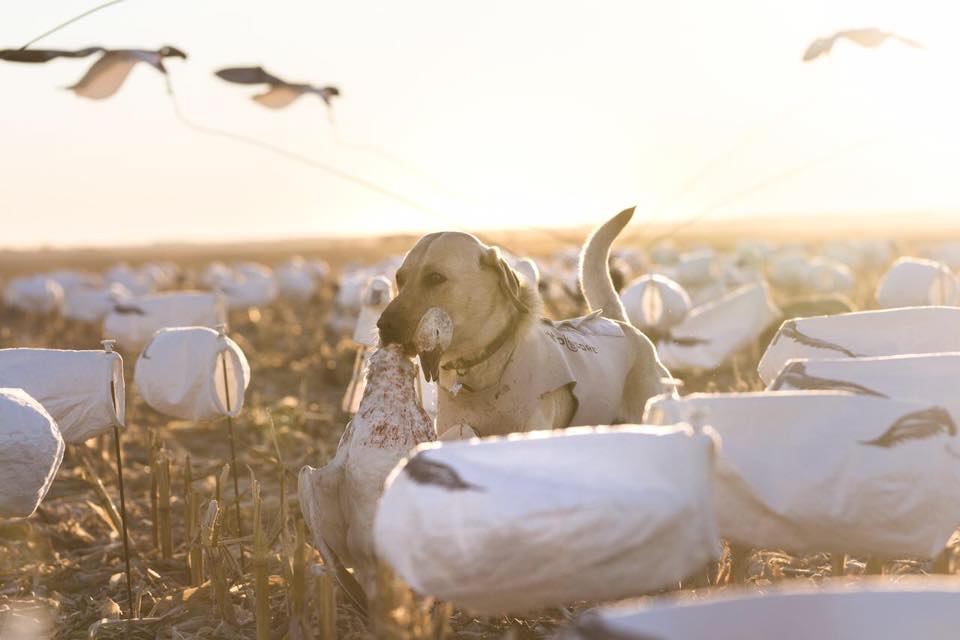 More importantly, he takes pride in providing waterfowlers a high-quality hunting experience. "We have access to thousands of acres of prime waterfowl habitat that includes corn, wheat, sorghum, soybean and rye grass fields . . . and will do our utmost to ensure you have lasting memories etched in your mind that will last a lifetime.," he said.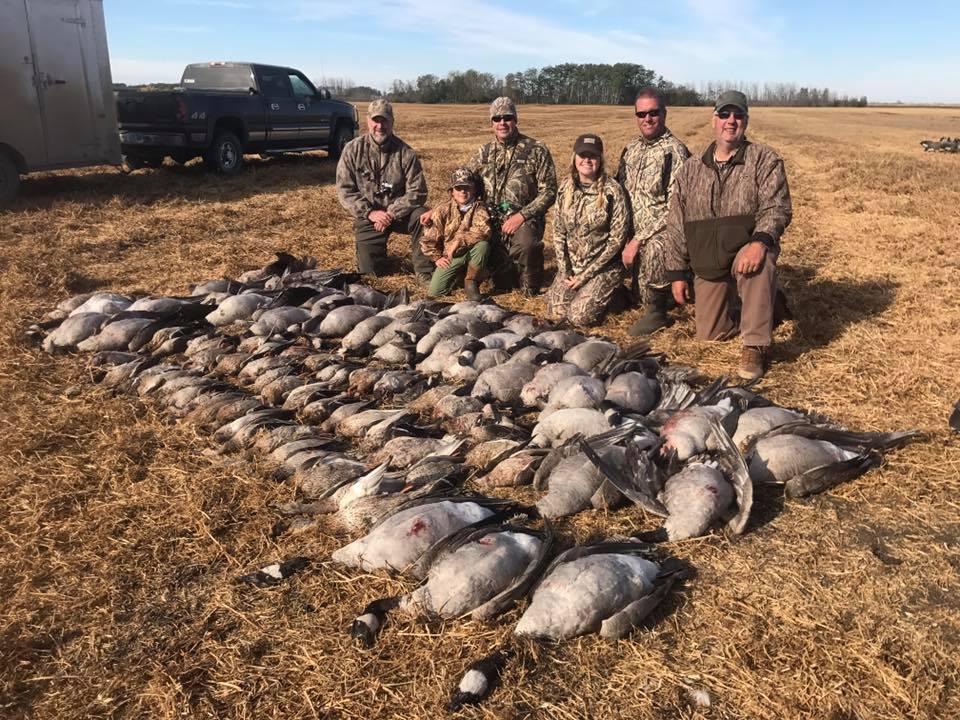 Each individual hunting package includes three morning hunts, two afternoon hunts, three nights lodging with meals, license and permits, use of a shotgun, shells, and bird processing.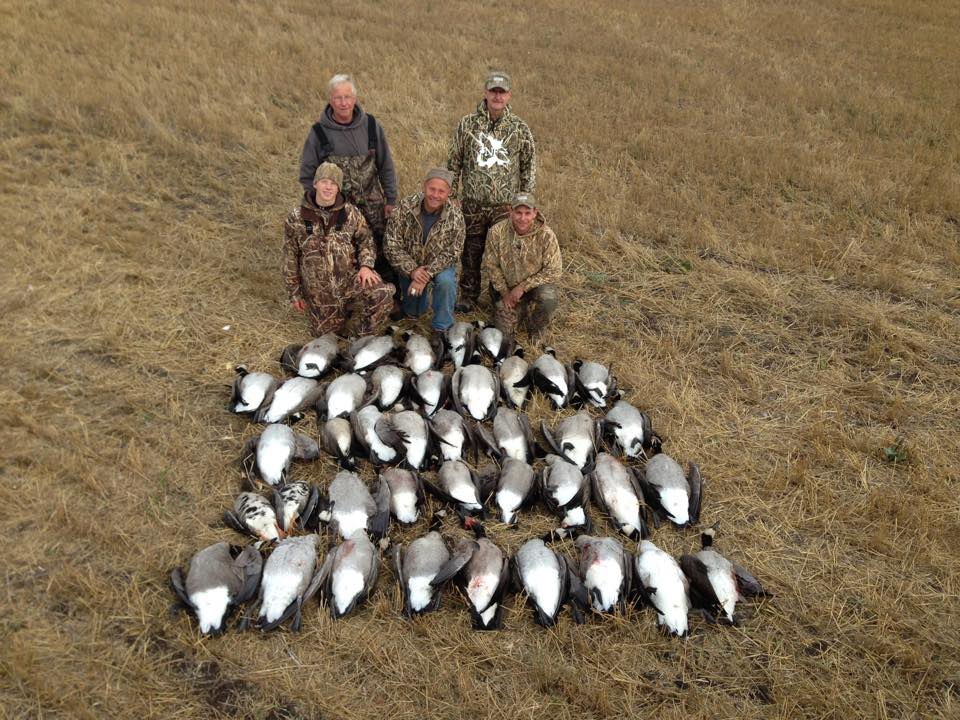 More than 90 percent of the shooting at Big Spruce Outfitting, (306) 813 -7770, northeast of Melfort, is done from pit blinds, according to Mark Belchamber, who calls the operation's pit digger their secret weapon. "When using the pits, the birds don't flair and are not as skittish later on in the season, giving us the opportunity to have more successful hunts," he said.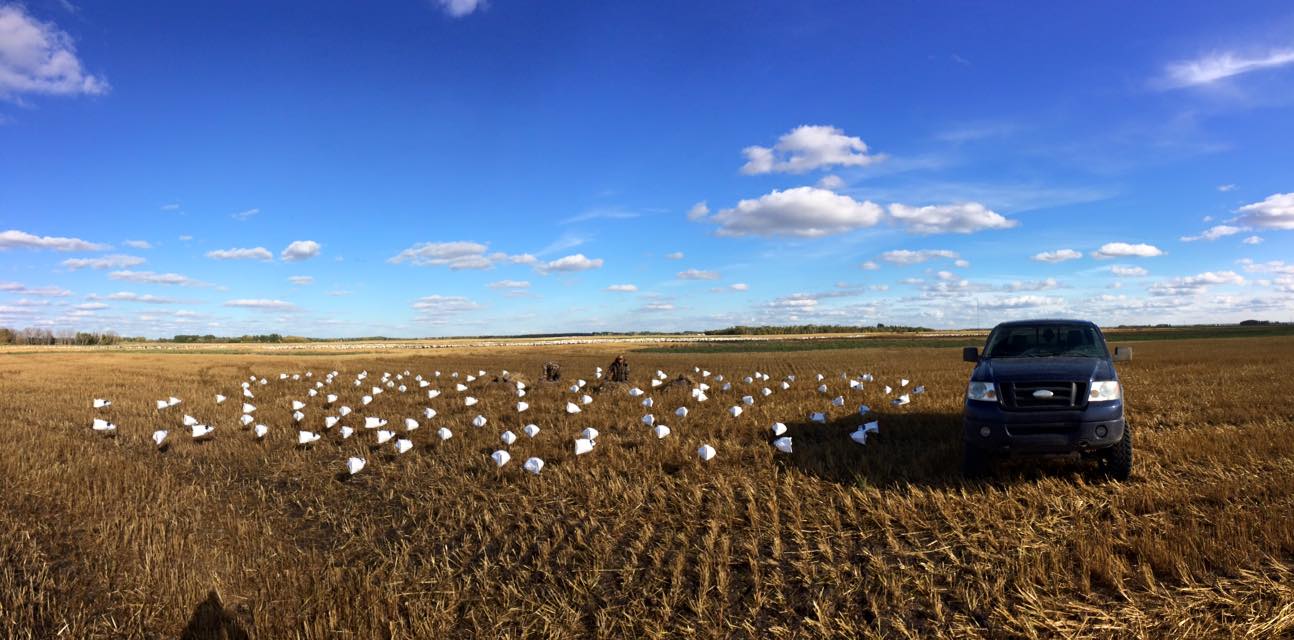 Big Spruce offers 3- and 5-day waterfowl hunts, with no more than eight hunters in camp at a time. The operation's 2,200-square foot lodge features four bedrooms, two bathrooms, a large dining room and lounge area, all with in-floor heating for maximum comfort after a long day in the field.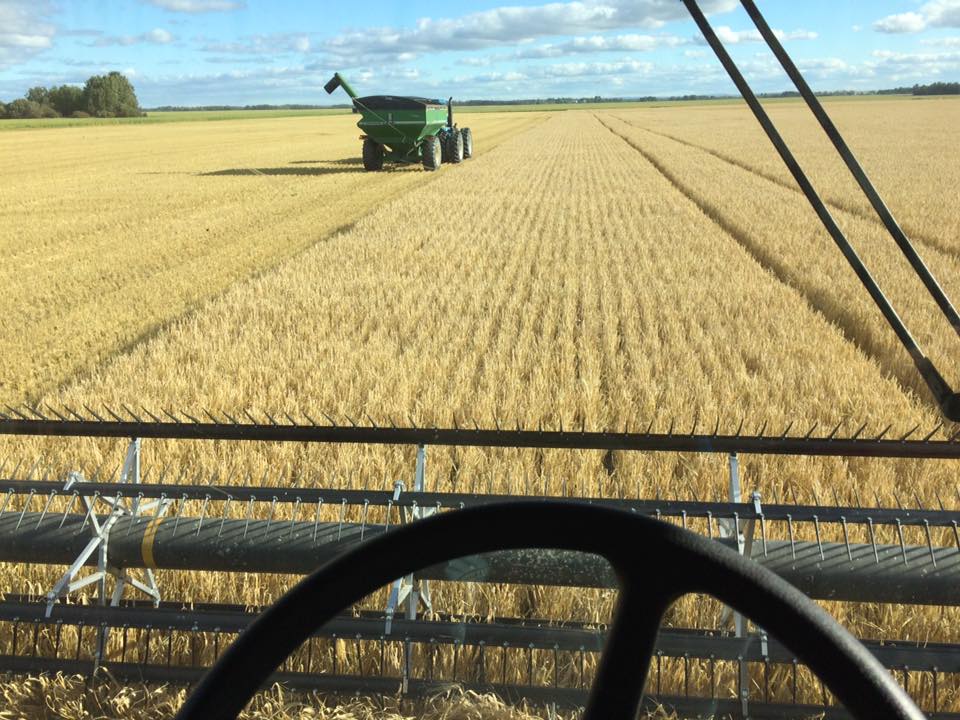 Owner and professional guide Robert Schulz of G&S Marina Outfitters, (866) 334-3306, offers hunting on major migratory flight paths for ducks and geese.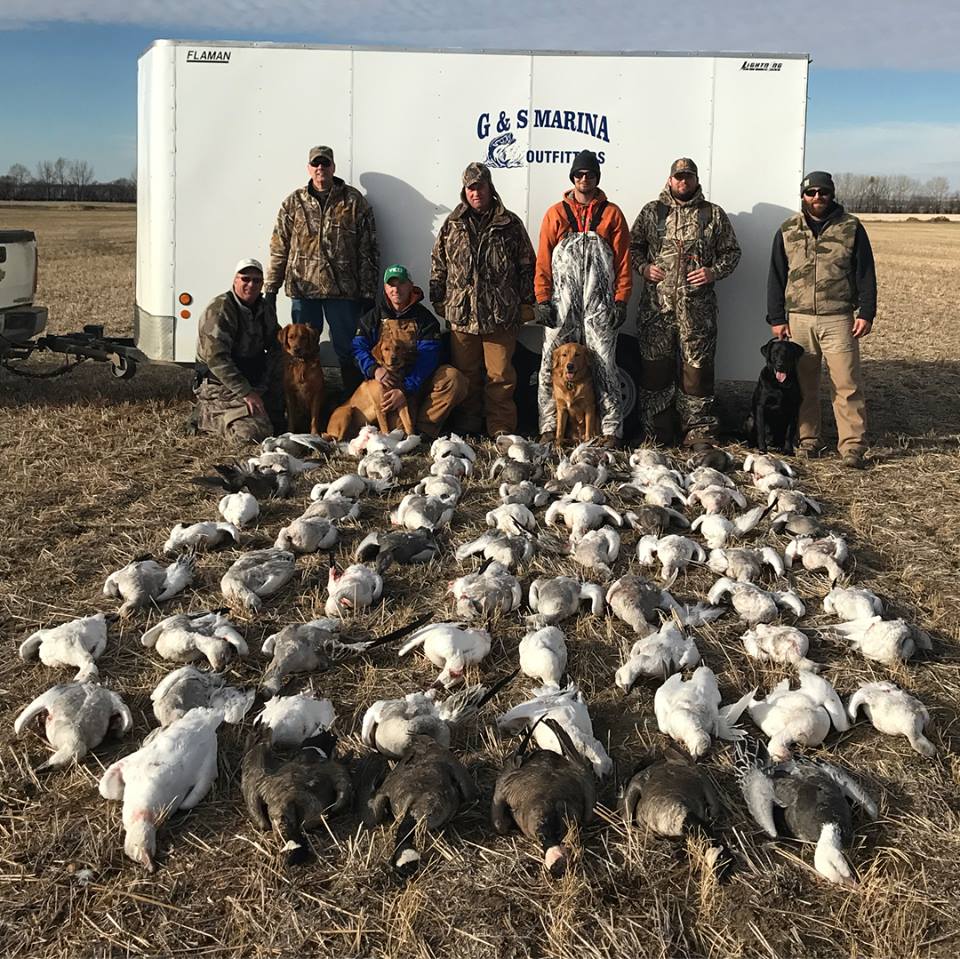 Schulz's 4- or 7-night packages include 3 days or 6 days of guided hunting over decoys, access to private land, comfortable accommodations, meals and round-trip transportation from the Regina airport for a very reasonable price. Hunting licenses and permits are not included.
Hunters have the option of paying a per bird processing fee, so those willing to breast their own geese and ducks can save a fairly substantial sum. Combination hunts that include fishing on Last Mountain Lake are available as well.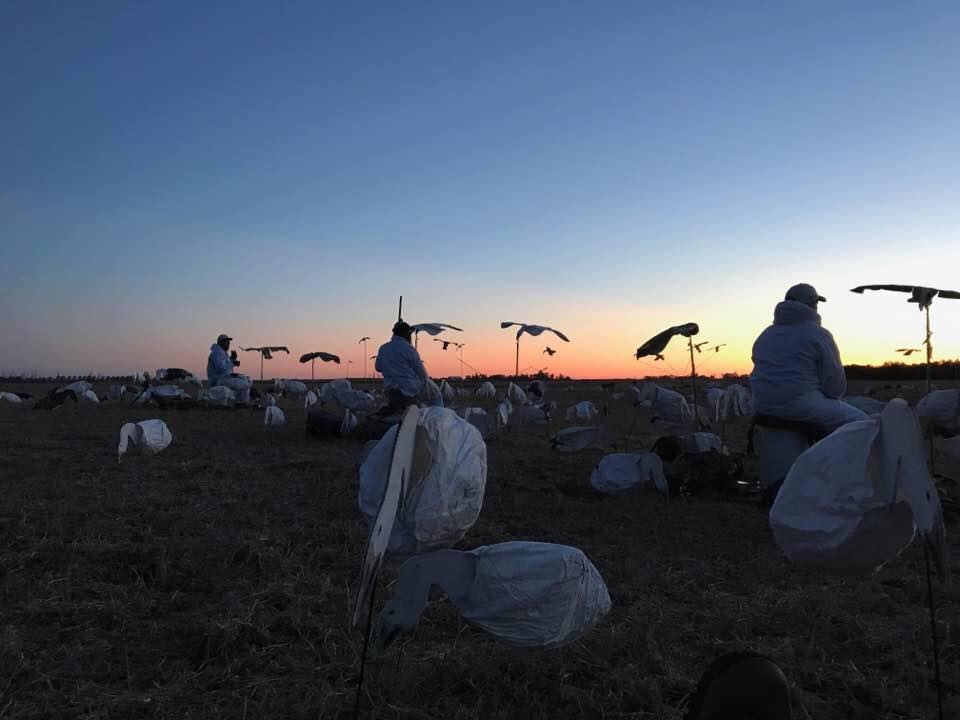 Located in Lang, Saskatchewan, Norland Creek Outfitters, (306) 464-2116, is an easy 40-minute drive east from Regina, and according to guide Ray Beck, the operation has prided itself on offering friendly, country hospitality and superior hunting and guide services since 1996.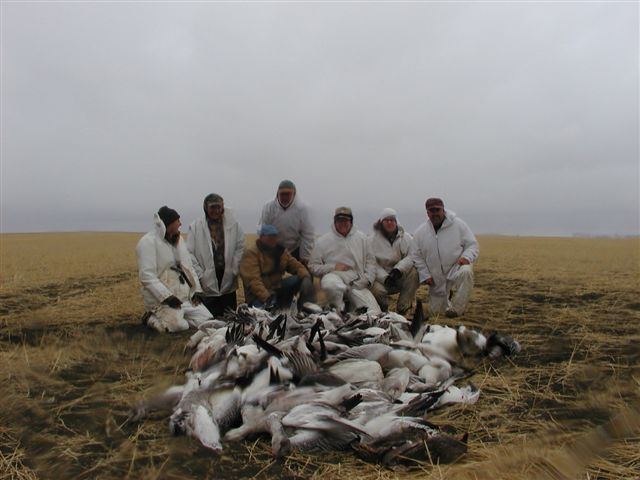 Hunting areas are prime locations for mallards, pintails, as well as light and dark geese, he says, adding that after a successful morning hunt, afternoons are typically spent in pursuit of upland gamebirds — Hungarian partridge, ruffed grouse and sharptails.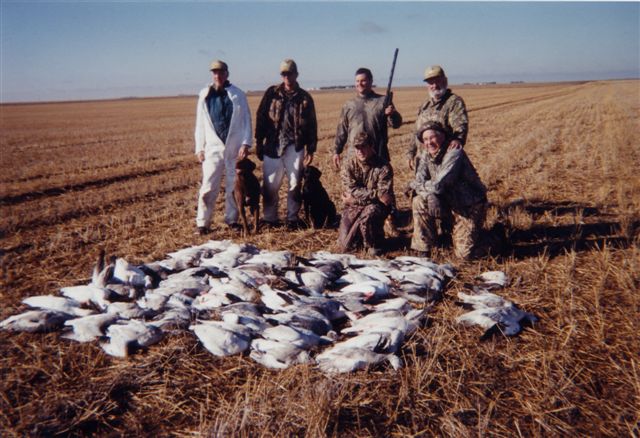 About a half-hour by road from Saskatoon, Honker Heaven Outfitters, (306) 255-2159, is operated by brothers Travis and Kevin Quirk who grew up hunting and fishing in the local area and bring those years of experience on each hunt.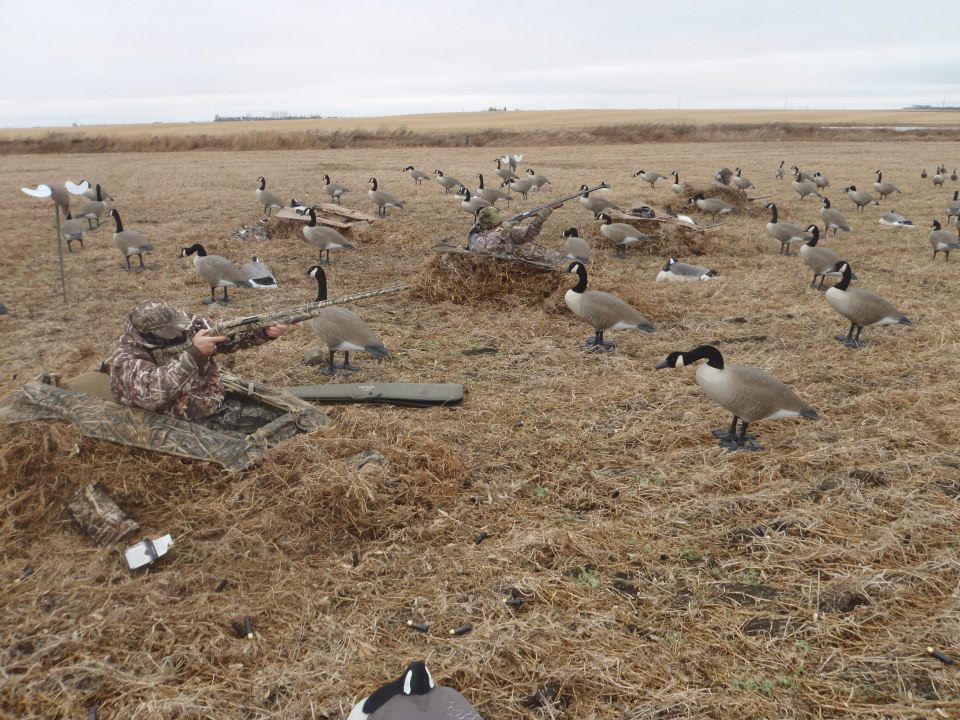 Greater and lesser Canadas, snows, Ross's and white-fronted geese, as well as ducks and sandhill cranes are all abundant in the operation's hunting areas, and the guides do their best to target the species hunters prefer.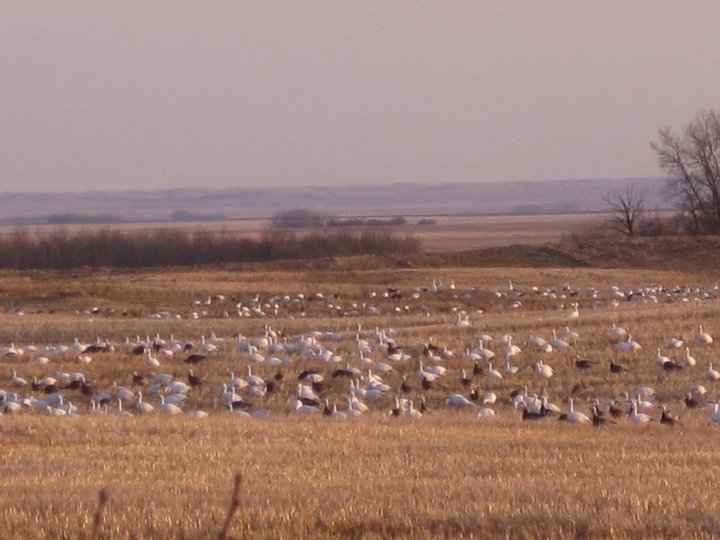 Accommodations are in the form of a spacious and comfortable five-bedroom house in a quiet rural community of less than 200 residents. There hunters have plenty of room to enjoy a post-hunt gourmet meal, then kick back and relax while recounting the day's adventure.
Saskatchewan is truly a waterfowler's wonderland — a place where even an average day is 10-fold better than the best day anywhere else on the continent. Isn't it time to take the plunge and experience it for yourself?