Dream about a glorious fishing trip to the wilds of Manitoba, and sooner or later thoughts turn to airports, floatplanes and whether the baggage handlers will show your rod tube the reverence it deserves.
Truth is, though, there are plenty of secluded, verging on remote, destinations in Manitoba you can get to from behind the wheel of the family sedan or SUV. And the fishing can be just as good as you'd find after spending a few hours in an airplane seat. Here are five fantastic arguments in favor of making a road trip of your next fishing adventure.
Exceptional Angling in a Wilderness Setting
Q Lake Lodge, nestled in the corner of Nopiming Provincial Park, is one such place. Just a 3-hour drive from Winnipeg, it's the only lodge on a three-lake chain that offers world-class fishing for smallmouth bass, walleyes and northern pike.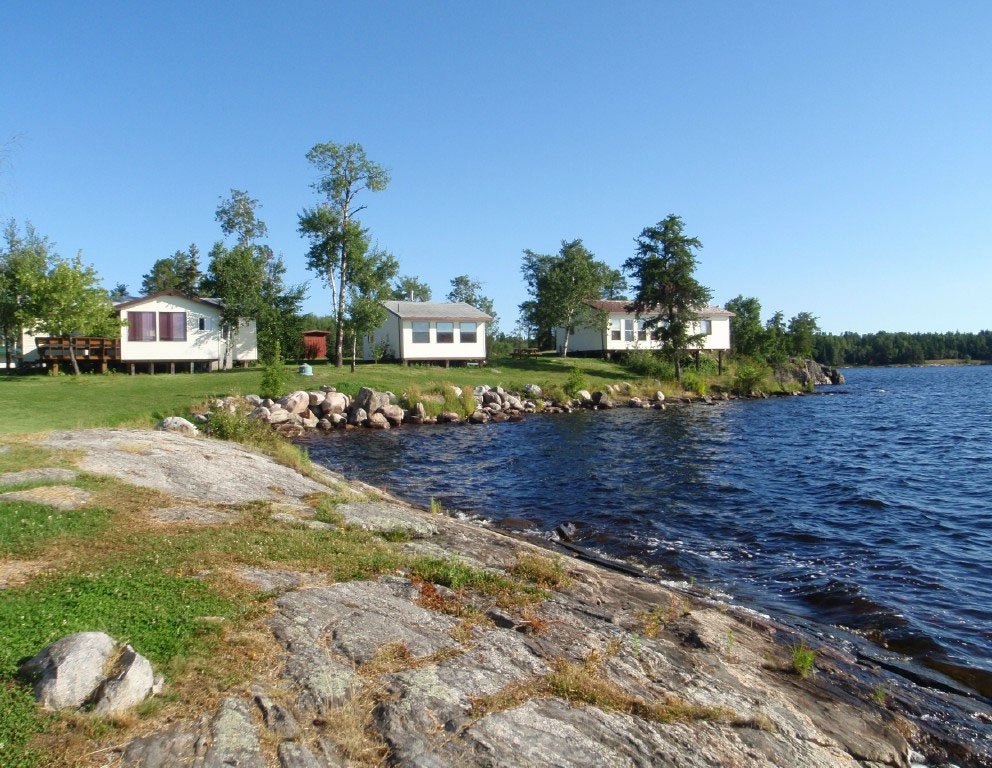 With three pristine bodies of water, including Quesnel, Manigotagan and Happy lakes, to explore, anglers have infinite room to fish in seclusion surrounded by breathtaking boreal wilderness.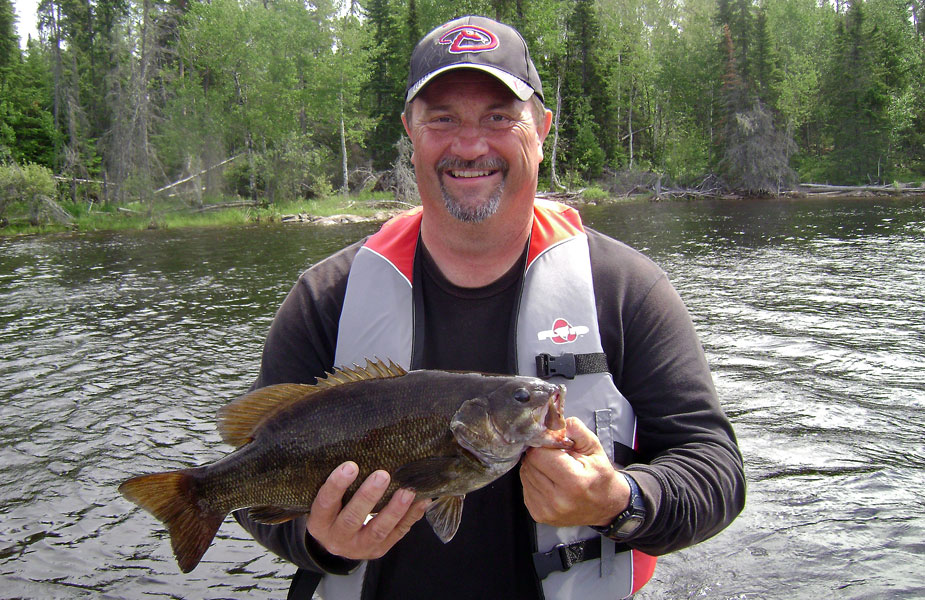 One of the benefits anglers who frequent drive-to fishing lodges enjoy most is the ability to set their own schedule and pace — fishing, relaxing or playing as they please. Just the thing for guests who prefer to be on the water at daybreak, then come in for a snack or siesta after the sun rises above the trees.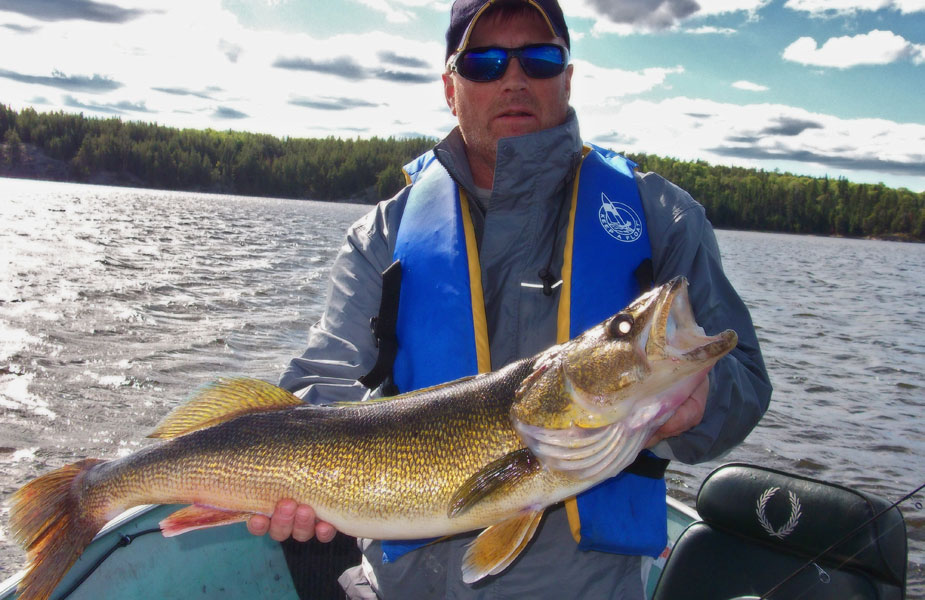 Others choose a drive-to destination because they prefer to fish out of their own boat. Q Lake Lodge offers options. Private rigs are welcome, but anytime you trailer a boat through Canada's backcountry, heavy-duty mudflaps or gravel guards are highly recommended. Well-equipped 16-, 17- and 18-foot fishing boats are all available on a rental basis, and parties can book a guided pontoon or kayak fishing excursion if desired.
Family Friendly
Drive-to angling destinations are often more suitable for larger parties or family groups who can travel more efficiently on four wheels than by air. Of course, not every member of a family might be a diehard angler, which makes an operation such as Bakers Narrows Lodge on Lake Athapapuskow a perfect choice. Located near the province's western border, it's roughly a 12-hour drive from Winnipeg — 7 from Regina, Saskatchewan — but the rewards upon arrival are well worth the windshield time.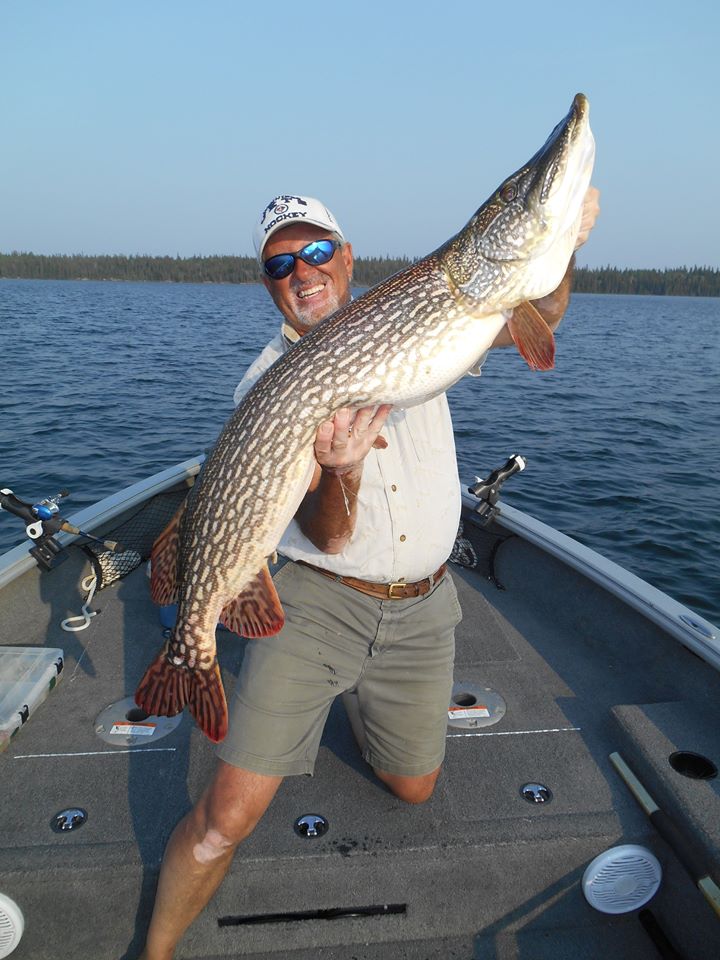 For the "fishheads" in the family, the lake offers excellent angling for trophy-class northern pike, walleyes and lake trout. Walleyes here can top 30 inches, and pike can stretch into the high 40s.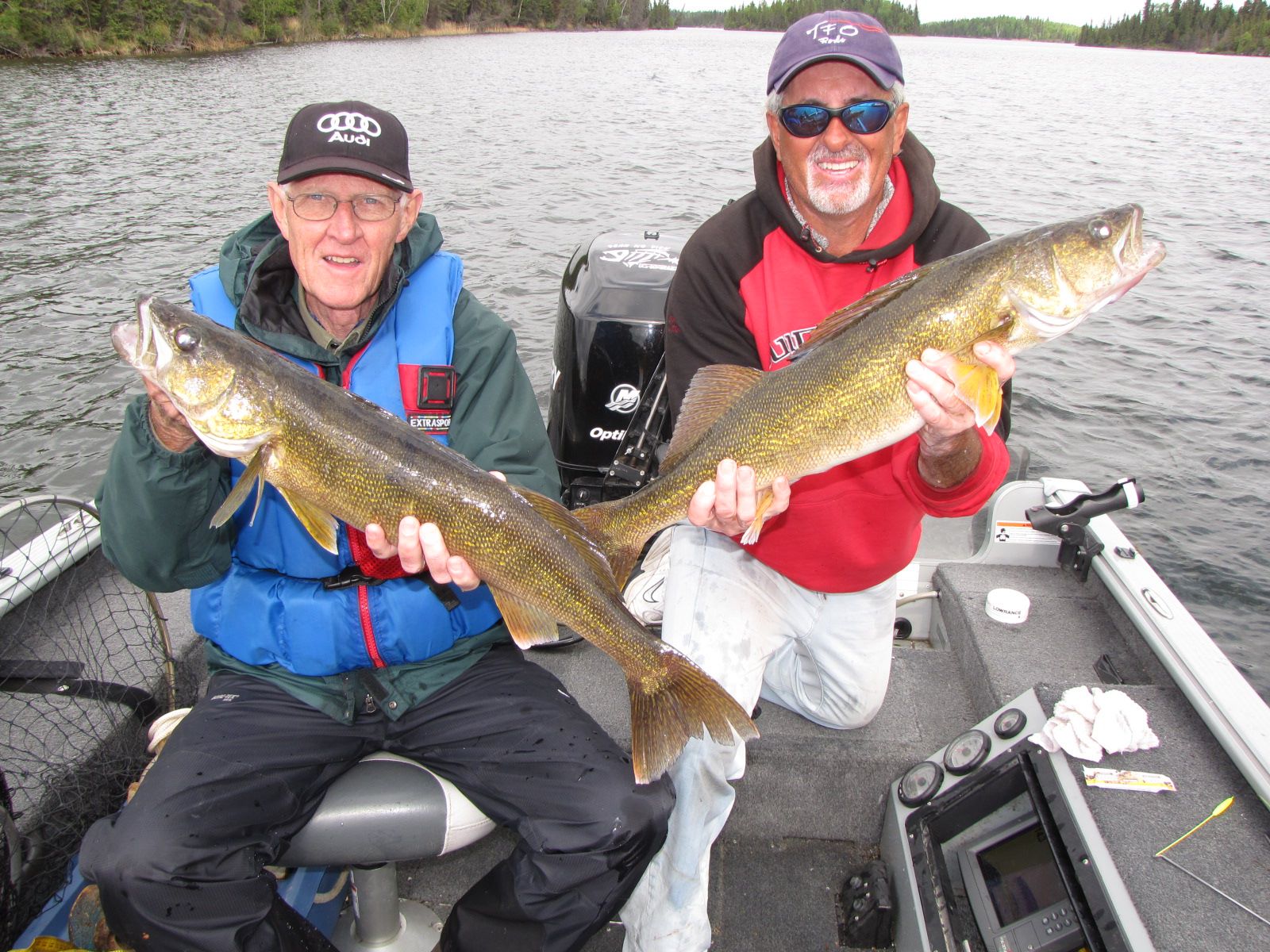 Brook trout and rainbows can be caught in waters not far from Lake Athapapuskow – The largest laker caught here weighed 64 pounds!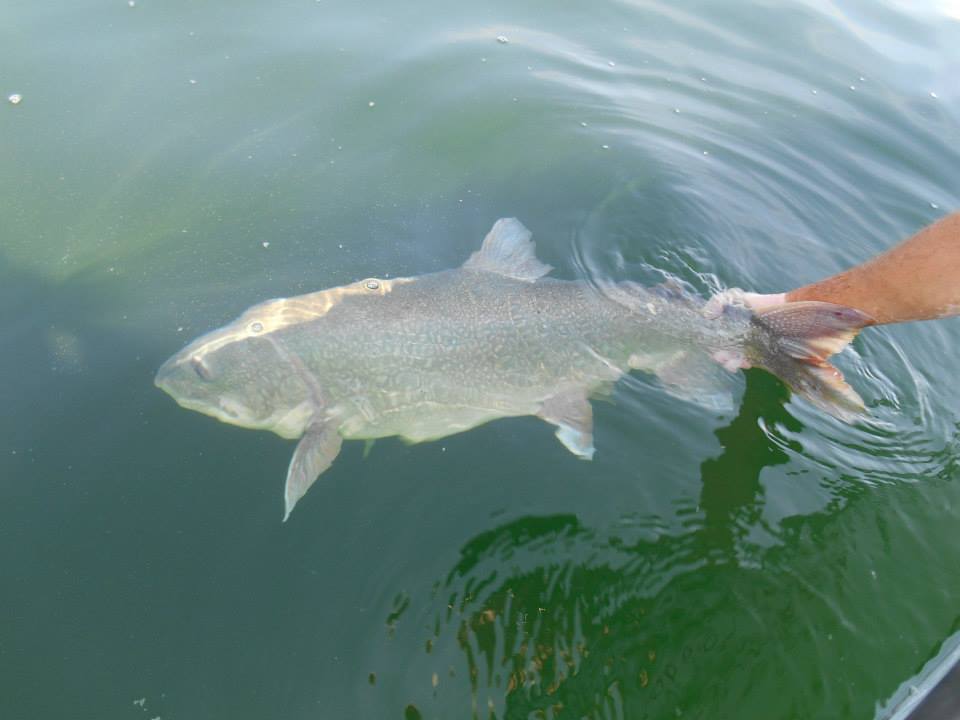 Other activities, such as swimming and snorkeling, water sports, sand volleyball, hiking, biking and wildlife viewing keep the non-anglers in the group engaged, and make for a well-rounded family vacation.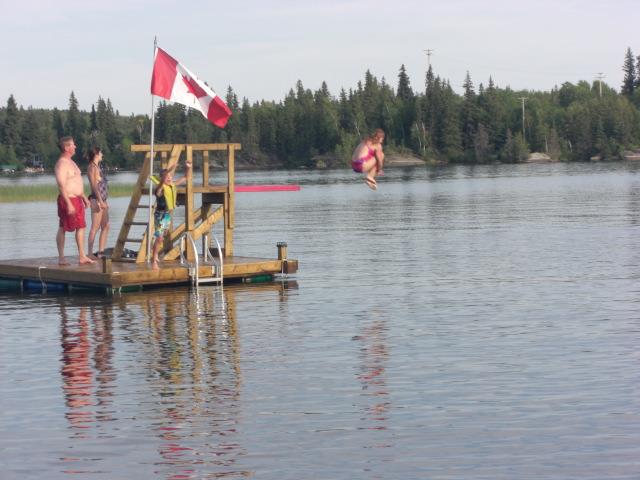 Flexibility
Visitors, sightseers, or even anglers who only want to work a few days of fishing into an extended vacation, will find that it's often fairly easy to arrange an abbreviated stay with drive-to outfitters. Many are willing to work with guests who can't commit to a standard 3-, 4- or 5-day package deal.
Optional Day Trips and Outposts
Anglers who choose the drive-to route, yet still have an itch for a fly-in experience, can have the best of both, as many outfitters offer optional fly-in day trips to remote lakes that offer an opportunity to pursue even bigger, less-educated gamefish. Some even provide multi-day outpost options.
Evergreen Resort and Wallace Lake Lodge & Outposts are two of many outfitters that offer this opportunity.
Evergreen Resort is situated on northern Manitoba's Clearwater Lake, a crystal clear, bluewater lake best known for its legendary lake trout fishery and trophy-class northern pike.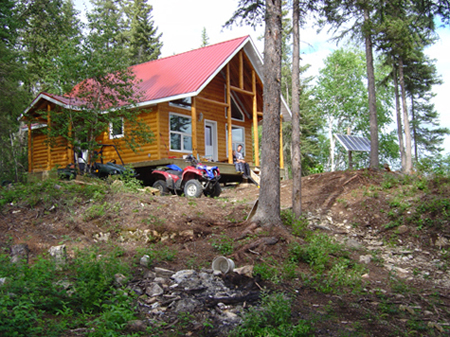 Anglers who prefer to focus on catching walleyes often choose the resort's Marksmen Evergreen Outpost option. A 20-minute floatplane trip from The Pas, MB, puts guests on Fly-In Lake, where they stay in a modern, well-appointed log cabin that sleeps six — and catch numbers of walleyes, up to 8 pounds, "until their arms get tired," according to outfitter Ken Kobelka.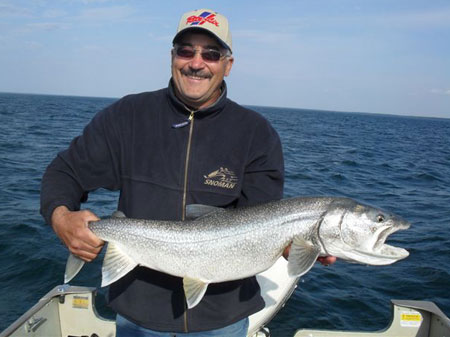 At Wallace Lake Lodge & Outposts, anglers can choose to stay at the main lodge on Wallace Lake, or book a stay at one of four outposts, each on a different body of water and each featuring a modern, well-appointed cabin along with boats and motors.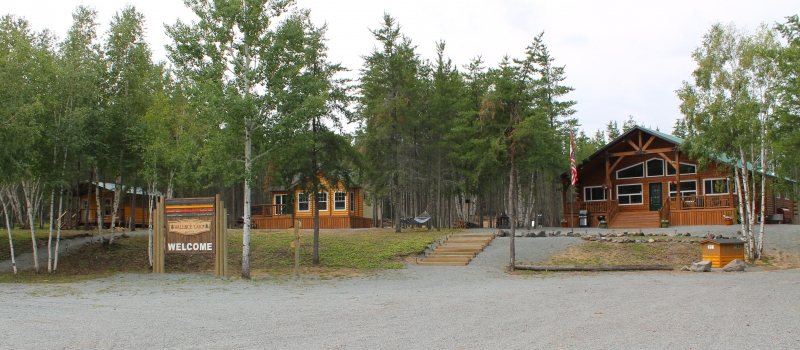 Guests who simply want a change of scenery, or perhaps to fish a lake all to themselves, can book a day-trip to Tam Guy Lake. A floatplane drops them off at the outfitter's exclusive boat cache in the morning, then returns for them about 12 hours later. In the meantime, anglers enjoy catching walleyes, pike and yellow perch in tranquil isolation.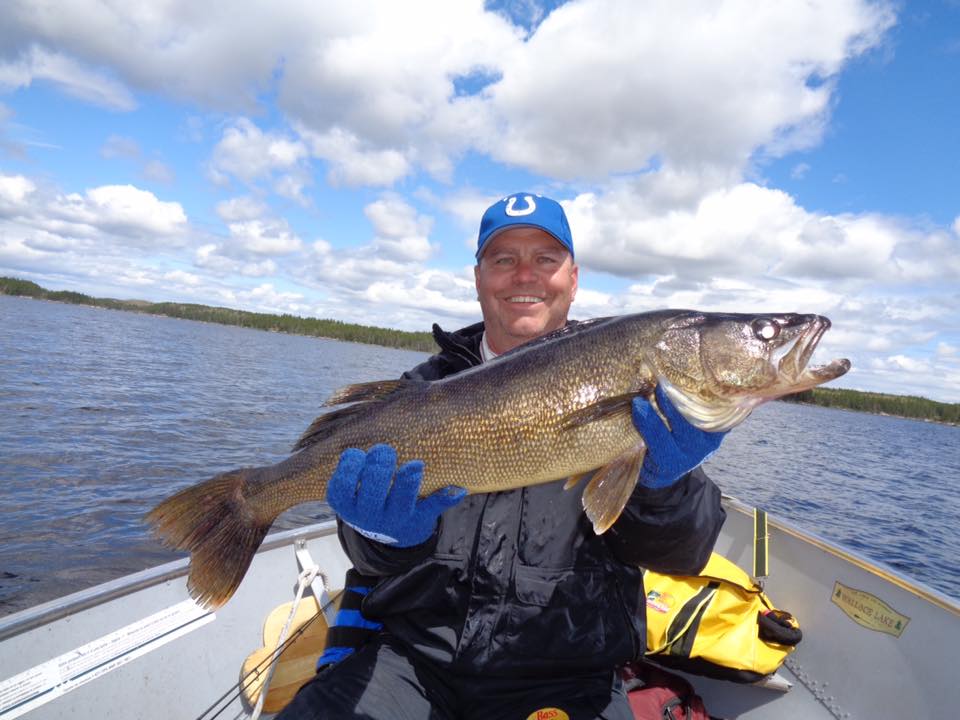 If the idea of an extracurricular fly-in trip appeals to you, make sure you choose a drive-to outfitter that offers the option.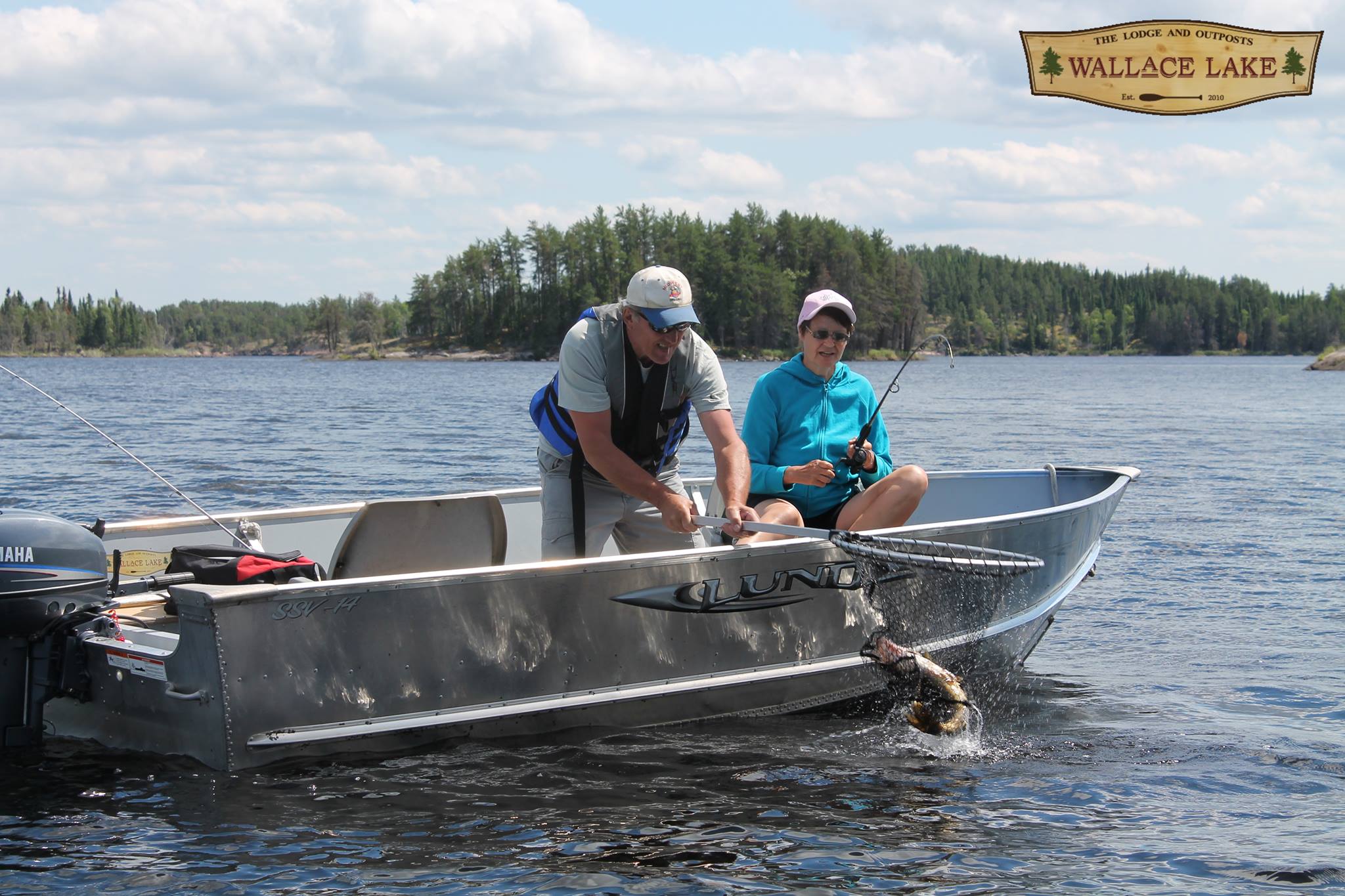 Great Value
Last but not least is that a drive-to destination often represents the greatest value for your vacation dollar. Depending on the destination and its distance from home, an angler might spend 30-40 percent less, and yet catch just as many fish, as he or she would on a fly-in trip.
There are plenty of positives in hitting the road for a Manitoba fishing adventure — amazing fishing action, convenience, tremendous value — not the least of which, however, is the opportunity to enjoy a scenic road trip with family or friends through some of the most beautiful country on the planet.