Why Mid-Term Elections Matter for Gun Rights
Tom McHale 10.23.18

All politics is local, so they say. That phrase, often used by former Speaker of the House Tip O'Neill, typically refers to the importance of building local consensus to win a primary election, thereby making a run for office possible. However, to us voters, it means that our "national" votes are locally determined. In this representative form of government, we literally choose "neighbors" to fly first class to the Capitol and vote on big issues. While you can't vote for national gun rights issues directly, you can vote for the Senator or Congress-person that will do so for you.
Paid for by the National Shooting Sports Foundation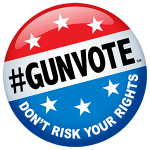 Pay no attention to the breathless newscasters talking about this or that national poll. We don't have any national elections coming up November 6th. In fact, there are no national elections ever. While we all cast votes for "national" offices like President every four years, our system calls for states to select the President, not the sum total of individual votes across the country. So, you're voting to influence how your state votes for national offices like President. It's a nifty little detail in the constitutional republic design that protects minority representation, but I digress. 2018 is all about local offices, even though they will represent us at the national level.
The bottom line of the 2018 election is that we are picking a new batch of Senators and Congress-people. Every two years, one-third of Senators (33 this time around) are up for re-election, and all 435 members of the House of Representatives have to reapply for their jobs. That's by design. The current Senate makeup if you look at party affiliation is 51 on the Republican side and 49 on the Democrat side, counting two independents who generally vote democratic. In the House, there are 235 Republicans, 193 Democrats, and seven vacancies, although that number changes frequently due to retirements, deaths, and scandals, as politicians are wont to do.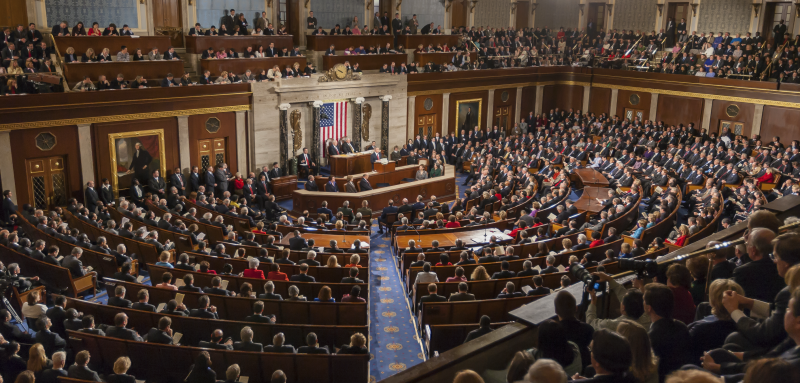 While there are infinity-billion variable to consider, the party of the current President tends to lose 29 House seats in the mid-term elections. Given that a change in the House majority requires only a net gain of 23 current Republican seats, it's shaping up to be a tight race in 2018.
Just to be clear, we're talking about gun rights issues here, so drawing lines between Democrats and Republicans is a bit unfair. While the leadership of the two major parties are pretty clear on their stances, there are plenty of examples of individuals in both parties voting against party lines on gun rights issues. However, we're going to explore some potential "less direct" impacts on gun rights where most do tend to follow the party line vote.
Let's consider some big factors to think about regarding the 2018 elections.
The Supreme Court
While no one can predict what exactly will happen if the House of Representatives flips, there's a not-insignificant chance that we'll see impeachment efforts. I'm not talking about the President here – that's a fairly high probability based on recent rhetoric. What I am talking about is an impeachment scenario against newly confirmed Justice Kavanaugh. Your opinion may vary, but I'm in the camp that the majority of opposition to the newest Supreme Court Justice was grounded in the fact that he has a long record of… ruling consistently with what the Constitution says rather than what some would like it to say. The Consitution couldn't be more clear about its position on gun rights, so one more "pro-Constitution" vote on the bench is a scary situation for gun control activists.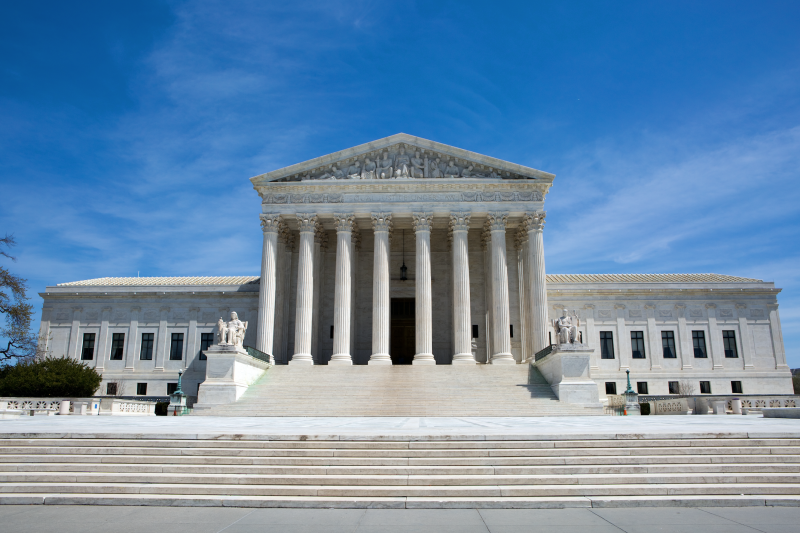 Can it happen? Maybe. The House is in charge of impeaching people while the Senate is responsible for disciplinary actions. As you might remember, we've had Presidents impeached before with no real tangible impact other than an asterisk on their page in Wikipedia. So, if the House flips, it's technically possible for that body to impeach Justice Kavanaugh, but not remove him from his post. Think of impeachment as a formal statement of charges, much like an indictment. By the way, impeachment only requires a simple majority, so if the house flips by just one vote, it's at least feasible.
Since Supreme Court Justices serve for life based on the Constitution's term definition of "shall hold their offices during good behavior," there are only three ways for a Justice to not be a Justice anymore: retirement, death, or impeachment. However, since impeachment isn't a "sentence" the process of removal from the bench also requires the services of the Senate. The Senate "tries" the case to determine punishment. This second stage does require a two-thirds majority of "those present" so it's unlikely that anything tangible would result from a Kavanaugh impeachment. Even still, an impeachment would throw any rulings into doubt and conflict, so that's a bad thing.
Supreme impeaching is not unheard of, although it's only happened once. Back in 1804, Samuel Chase was impeached by the house. Since he was later acquitted by the Senate, he wasn't tarred and feathered as far as we know.
There's another Supreme Court issue at stake with the upcoming mid-term elections. The President has the responsibility to nominate Supreme Court Justices, but they can't take office, at least for the long haul, without Senate confirmation. If the Senate flips, it's a pretty sure bet that if President Trump nominated Mother Theresa's favorite habit, it still wouldn't get confirmed. Just ask Merrick Garland how much authority the Senate has over the confirmation process.
Whatever the Supreme Court issue, there will be a ripple effect on the gun rights front. While none of us know for sure, it appears that the current court has shied away from additional high-profile gun-rights cases while they were a Justice short, and theoretically tied at a 4-4 vote on big consitutional issues. If one of the current constitutionalist Justices leaves the bench, we're back to a tie situation. Without a new confirmation, or as a result of a Kavanaugh impeachment, the odds of gaining any gun rights ground back are low, and there is certainly a risk of moving backward. Simply stated, if you don't vote for any other reason, do it to have your say on the makeup of the Supreme Court.
Money Talks
Sure, those buffoons we put into positions of power can find ways to dodge just about rule or procedure, but the fact remains that it's the House of Representatives that controls the purse strings of the Nation. The President and Senators can rant and stomp their feet, but unless the House of Representatives initiates a spending bill, money doesn't get spent. That's a lot more important than it sounds because not much can happen without bucks in the national wallet.
Let's consider an extreme and mildly silly example to make the point. Suppose that in a fit of power drunkenness, our politicians enact a bill that calls for all gun owners to have an "Evil Person Lives Here" tattoo needled onto their foreheads. Unless the House of Representatives allocates money for barrels of Fuchsia-colored ink, lots of tattoo parlor subsidies, and a really nifty logo design consulting project, that law can't be enforced. It may be law, but it won't go into effect without funding, and we'll all remain tattoo-free unless of course, we choose to get one.
When you decide how you're going to spend your morning, lunch hour, or evening on November 6th, remember that you are directly voting for your local man or woman who will make these budgetary decisions. It's a big deal. Congressional seat elections matter.
Your Vote Trumps Big Money
Those opposed to gun rights scream bloody murder about how the NRA and NSSF "own politicians" lock, stock and barrel. In reality, the exact opposite is true. If you look at where the really big dollars are coming from, it's from the likes of billionaire policy drivers like Michael Bloomberg, George Soros, and Tom Steyer. Let's look at some real numbers.
In 2016, according to Federal Election Commission reporting, the NRA spent about $54.4 million on election campaign donations. This year, Michael Bloomberg along has promised $100 million, and Tom Steyer has pledged $110 million. We don't know how many trillions Soros is funneling to his pet causes because he operates like a secret squirrel. Consider the stark contrast of five million members funding NRA efforts while two billionaires dwarf all of those contributions with a couple of personal checks. Now, who owns who?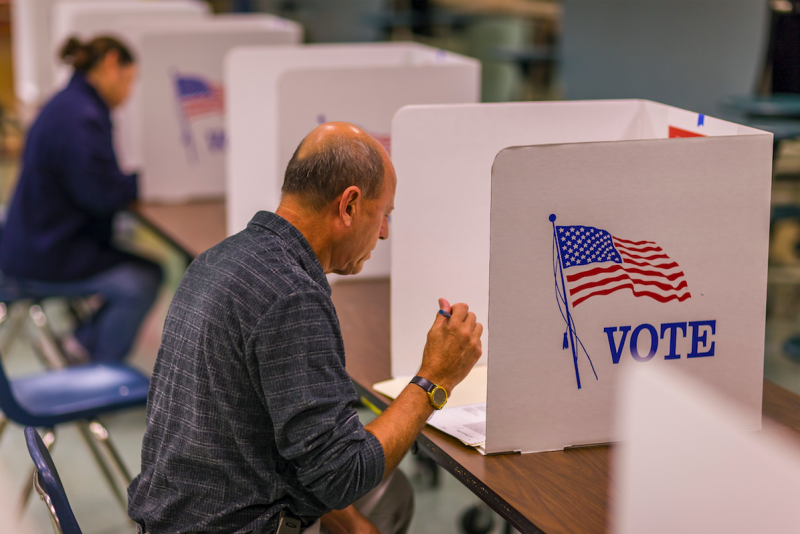 The math is hard to discern, and you'll need to make yourself an informed consumer to figure out how much money is really flowing and from what sources. For example, many news stories point to the NRA spending $400 million or so. What they don't highlight is that only a fraction of that is political. The vast majority of NRA expenditures support safety, training, and competition programs. The same general math applies to the National Shooting Sports Foundation. Always read the fine print.
Guess what? Michael Bloomberg and Tom Steyer's checks can't (at least directly) add votes to the tally. You still have more power by pulling that lever according to your wishes. You can cancel all that attempted political dirty cash influence for free, simply by voting.
Your Vote Matters
Since the 2018 mid-terms (or any other election) is not about one national vote tally, your vote counts – a lot.
The most significant local impact will be with the House of Representatives since all of them are up for re-election every two years. That high-frequency model is entirely by design as the House is intended to reflect the changing will of the people. That means you. That also means that staying engaged every two years is critical. If you scan down the list of districts and their historical voting results, you'll see that many are decided with a grand total of 200,000 to 300,000 votes split between all the players. Split that number into teams, and your vote suddenly becomes essential. Consider that many races are won or lost by one-percent (give or take) margins, and you're looking at a couple of thousand votes making the difference. In gun rights terms, the members of the local shooting clubs in your area, if they all voted, could sway an election.
Even Senate votes matter. While most states have somewhere between 500,000 and 12 million (for a jumbo state like California) votes cast for Senators, races are often decided by tens of thousands of votes statewide.
Don't be a slacker. Voting is quick and easy, especially in mid-term elections. If every gun owner voted for their rights, gun control legislation would be non-existent.