Five Gift Ideas For The Grown-Up Ralphie In Your Life
Eve Flanigan 11.27.18

It's that time of year again when sentimental gun lovers re-watch A Christmas Story and relive their own fascination—or unbridled avarice—for a special gun. But we all know the gun is just the beginning; we need gear too! If you have a grown-up Ralphie in your life, here are five easy gift ideas sure to please him or her.
Federal Premium Syntech ammunition
What could be more festive than red bullets!?  Federal's Syntech has a total synthetic jacket made for both safety and solid hits on steel targets. But that doesn't mean you can't enjoy it anytime for shooting, whatever the target material.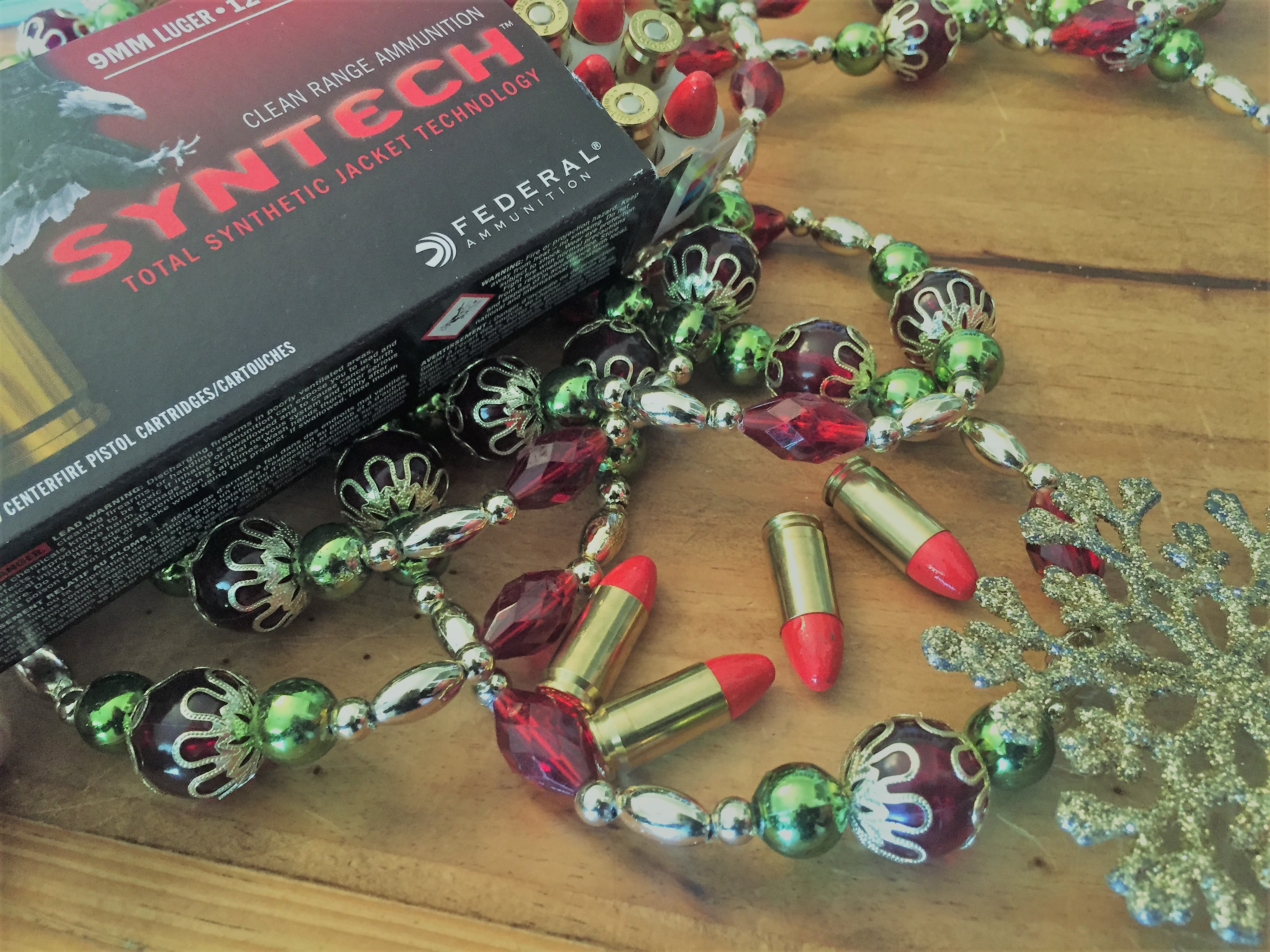 Federal makes outstanding ammo products, so I wasn't surprised by how well this ammunition fed in no less than five 9mm and one 40 S&W pistols I've run it through. An added bonus: no metal jacket means your gun is cleaner than normal at the end of a range session. You can't go wrong with this stocking stuffer. My favorite online ammunition vendor, Lucky Gunner, has Syntech 9mm in several quantity choices priced as low as 22 cents per round.
Exos Gear range bag
I've been using this mid-sized range bag for my carbine gear since spring, and have come to love its well-planned features as well as the neat, handsome look that first caught my eye. This bag keeps its shape thanks in part to a stiffened bottom. The main compartment can be sectioned into three parts with generously padded dividers. On each exterior side is a roomy zippered compartment. The narrow ends have a bit of loop material for your favorite patches, and there's a smaller zippered case with a net container inside. One long side is covered in MOLLE so the bag can hold even more on the outside.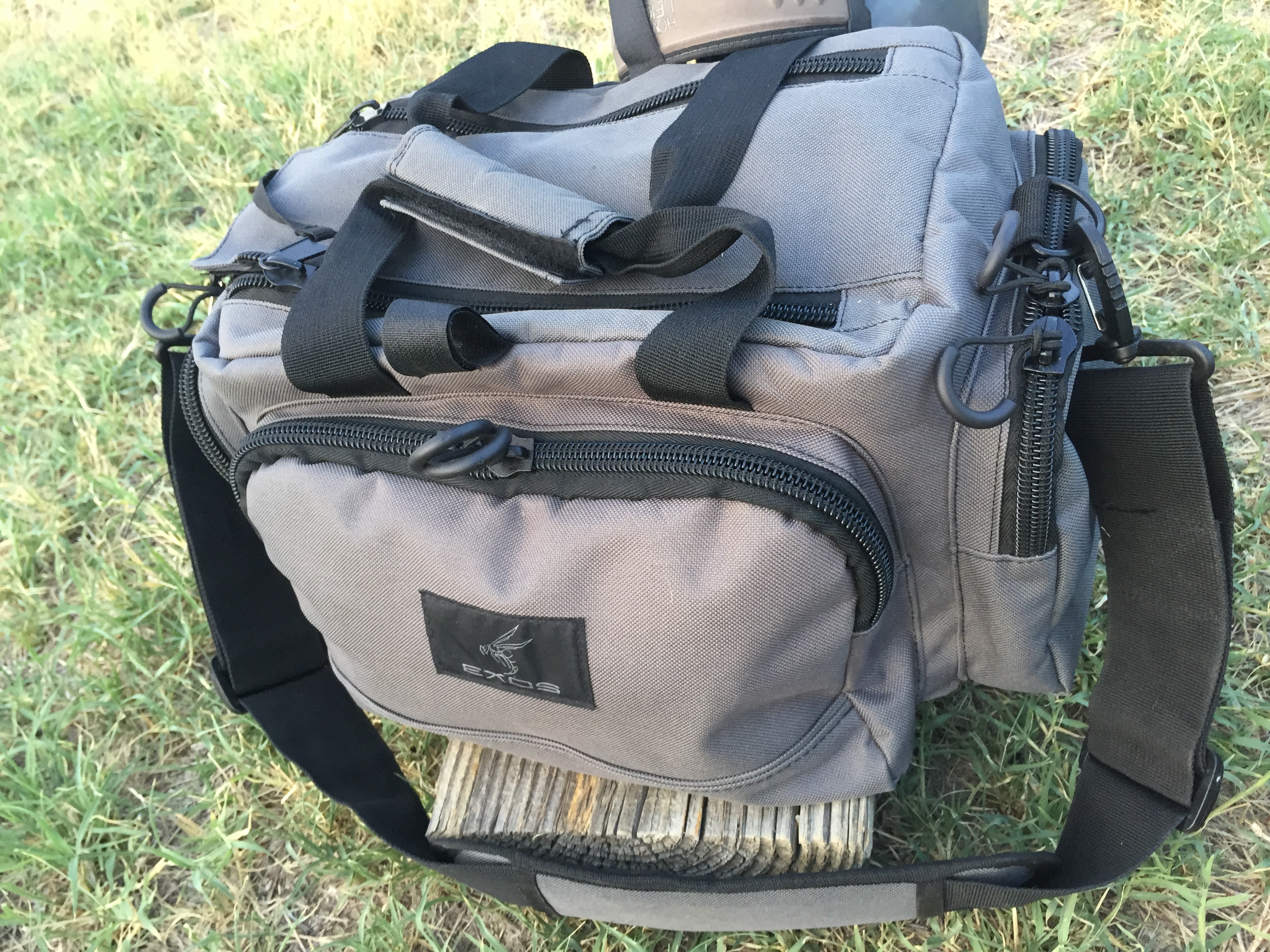 It's the fine details of the Exos Gear bag that make it a pleasure to use. The zipper pulls are attractive and easy to grab and pull, gross-motor like when I'm in a hurry. My environment Is usually dusty, but you'd never know it to see this bag as the dirt brushes right off the 600D nylon. There's a loop for ear pro on the outside, and a Velcro-around wrap for the handles to make carrying it easy on the hands. Did I mention it comes with a US flag patch? Get one from TacticalIntent.com in grey or black, or head to Amazon for girly colors. This handsome and useful bag is a steal at any price below $50. As of this writing, it's on sale for $24.99.
First Tactical Small Tritac light
What an ingenious little flashlight this is. Whether your Ralphie is into tactical pursuits, hunting, or just plain likes to be prepared, this light has a wealth of high-quality features for a moderate price. I love the pressure switch that can't be accidentally turned on in a pocket, the sturdy clip that keeps it at the ready In said pocket, and the unique elastic thumb or finger loop that secures the light while shooting and during reloads—but not so much that a digit would go with it if it were grabbed by a bad guy or a fan belt. The standard lens guard is easy on pocket interiors, or screw on the strike bezel to make a punch sting as well as hurt. (Settle down; no one's advocating gratuitous violence; only the kind that secures safety and peace for the self or public).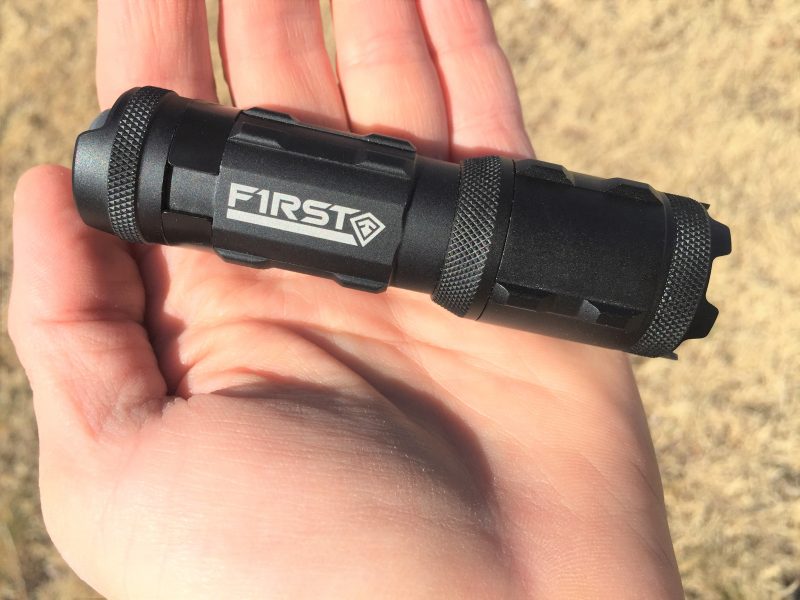 This light has two brightness settings plus a strobe, and I've used it extensively on the range as well as doing farm chores. It's endured bad weather, being dropped on concrete, and has earned my confidence through real use. At $49.99 by direct order from First Tactical, this is a gift that will become a standby.
Bravo Concealment OWB holster
A concealment holster is a very personal thing, and nearly impossible to know if a person will like until they've worn it. But a great outside-waistband holster is something every handgun owner can use. Bravo Concealment of Texas makes OWB holsters for most popular handgun types, and offers good deals on holster/mag pouch combos. These durable, well-made holsters are made with some user-directed adjustments to cant and ride height, so your grown-up Ralphie can get just the right fit.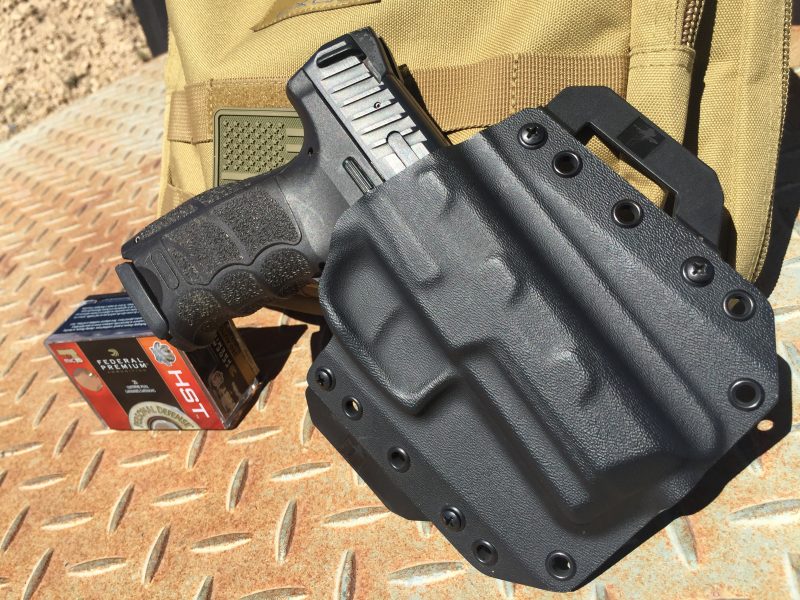 I have two Bravo Concealment holsters, and they're evolving into go-to tools for a couple reasons. My Glock with suppressor-ready sights, or perhaps Ralphie's pistol with a threaded barrel, fits into this holster whereas it doesn't with some other major brands. When I offered a student his choice of holsters for a defensive pistol class, he first picked a certain big-name match holster but soon found himself more pleased with the loaned Bravo Concealment one, and soon ordered his own. The fit is trim and snug but somehow the gun is still easy to draw, even for short-waisted me. The company really hits a sweet spot with these holsters! They start at $46; a comparative bargain for Kydex holsters.
Blackhawk! Stingray EDC pack
This pack may be called "EDC," but they forgot to specify that's if you're taking a three-day excursion. This versatile pack works great as a hiking pack, as luggage for the tactical traveler (though if stuffed full, it would exceed airline carry-on size limits), as a roomy range bag, or for the cool parent of multiple offspring or pets! Unlike most other packs, it's not a black hole of storage—it can be opened from the side to expose the main compartment top-to-bottom, or completely opened from both sides, not unlike a fully dressed game animal! The stiff side compartments remind me of a rib cage, protecting the contents of the main compartment and offering smaller storage units by themselves.  There's also a sunglass compartment and a well-padded, full-length space suitable for a laptop or hydration pack.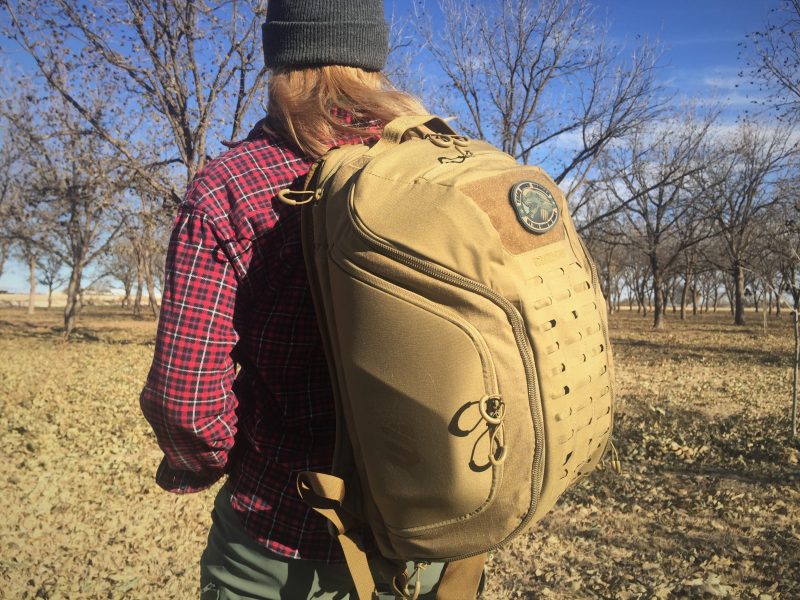 With ventilated padding on the back, shoulders, and waist strap, this is a bag that can comfortably be lugged all day. The easy-access zippers make it really stand out from the competition. A large patch of loop material on the back makes it ready to personalize with patches, and a grab strap at the top makes it portable when not being worn. Laser-cut MOLLE on the outer surface allows for almost endless accessorizing. It's available in desert tan, black, and urban-friendly black/grey. The Stingray EDC is an outstanding pack for $134.95.
Wishing a happy, healthy Christmas and Chanukah to all the grown-up Ralphies and those who support and love them.