Hunt Quebec – Anticosti Island Facts and History
Andy Husek 02.27.19

Every now and then, you stumble across a special place that makes you feel like you traveled back in time. Sometimes it can feel like just a couple years, but there are still corners of the Earth that give off a very Paleolithic vibe. I found one of these 'corners' last November on my trip to Anticosti Island, where the history of the land is so rich, it's nearly palpable!
So, what does one do when preparing for a hunting trip to a place with such a history? Research, research and more research!
For me – especially considering I'm a huge history buff – that includes the where, what, when and how this particular area came to be, and the story of how it materialized. Little did I know, I was about to experience the phenomenon of "paralysis by analysis" when I started digging deeper into Anticosti.
Not in a bad way by any means, just utter fascination for the uniqueness of this incredible destination.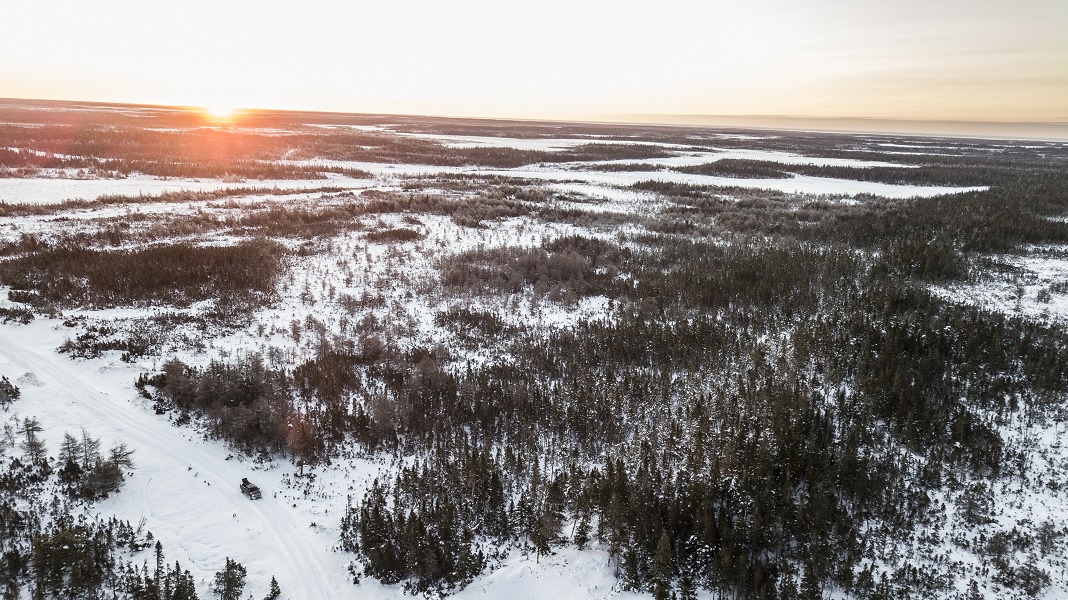 I could talk for days on end about all that is Anticosti, but figured I would give you this general overview of the island's history and how hunting became what drives over 90% of its revenue:
The history of Anticosti Island can be dated all the way back to the 1500's, but for the sake of brevity, I will start with the "modern day" history that turned it into the whitetail paradise it currently is today.
In 1895, Anticosti Island was sold to Henri Menier – a billionaire French chocolatier – for a whopping $125,000, which also included the near shore fishing rights. He built the entire village of Port-Menier, which still exists today, as a place for his cannery to package the fish and lobsters commercially caught off the near shores of the island. Menier ultimately hoped to develop Anticosti's resources of lumber, peat and minerals, but also converted it into his own personal hunting paradise.
He introduced several species to Anticosti Island, but whitetail deer quickly began to thrive there. So much so, that over foraging of berry bushes by the deer caused native black bears on the island to eventually die-off due to lack of food. Today, the deer's only predators on the island are harsh winters, and hunts offered by outfitters such as Safari Anticosti.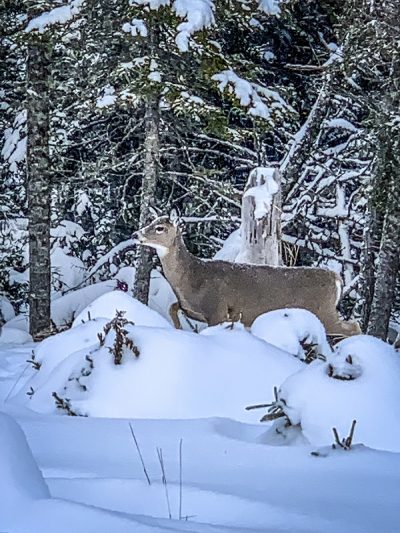 From the original 220 deer that were introduced back in 1896/97, Anticosti Island now supports a herd of almost 120,000 deer.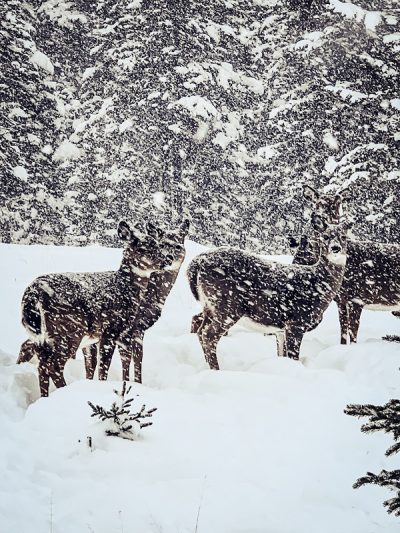 After Menier's death in 1913, his brother, Gaston, became the sole owner. However, he would eventually sell the island to the Wayagamack Pulp and Paper Company in 1926 for $6,000,000. A nice little profit from the original $125k it was purchased for back in 1895!
For the next 50 years, Anticosti Island was used almost exclusively by the logging company, which found success until the paper market collapsed during the Great Depression. The island changed hands several more times over the years, but in 1974, the government of Quebec purchased the land from the forestry company Consolidated Bathurst Ltd. for $25,000,000, and as of 2001, was designated a national conservation park.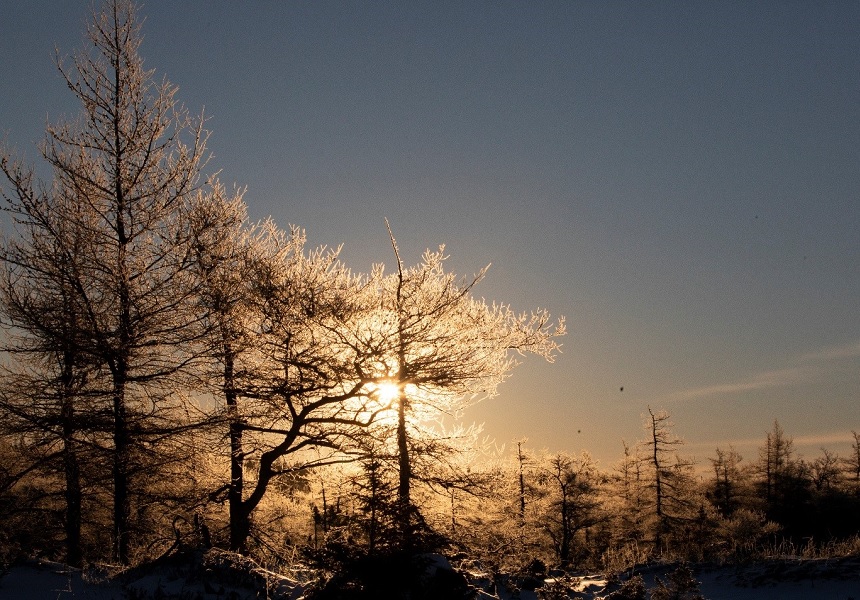 The island is now a dream tourist destination for hunters, anglers and outdoor adventurers alike.
I was there for four short days of hunting, but easily could have spent four WEEKS exploring/sightseeing, and would have likely only scratched the surface of this magical place.  Anticosti Island itself is 138 miles long, but only about 30 miles from north to south at its widest point – which creates a total land area of just over 3,000 square miles. The terrain consists of a unique mix of coniferous lowlands, swamps, deep gorges and high plateaus.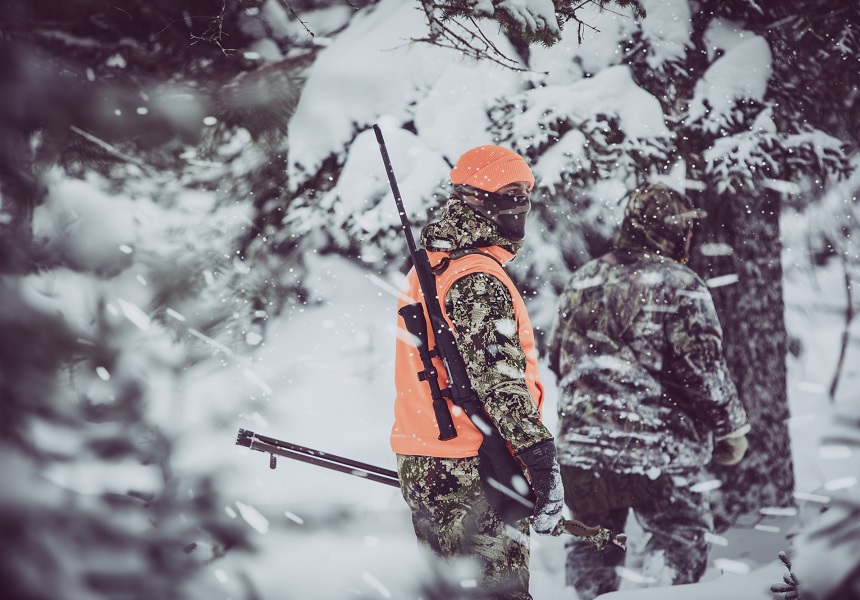 One of the most amazing features on the island is the 250ft Vauréal Falls, which is named after the town of Vauréal in France where Henri Menier owned a home.
The climate on Anticosti Island is maritime subboreal with average annual temperatures reaching 35°F. July is the warmest month of the year, with an average temperature of 58.62°F.  In terms of quantity, I encountered some of the island's earliest snow – especially since this place boasts an astounding 120-inches-per-year!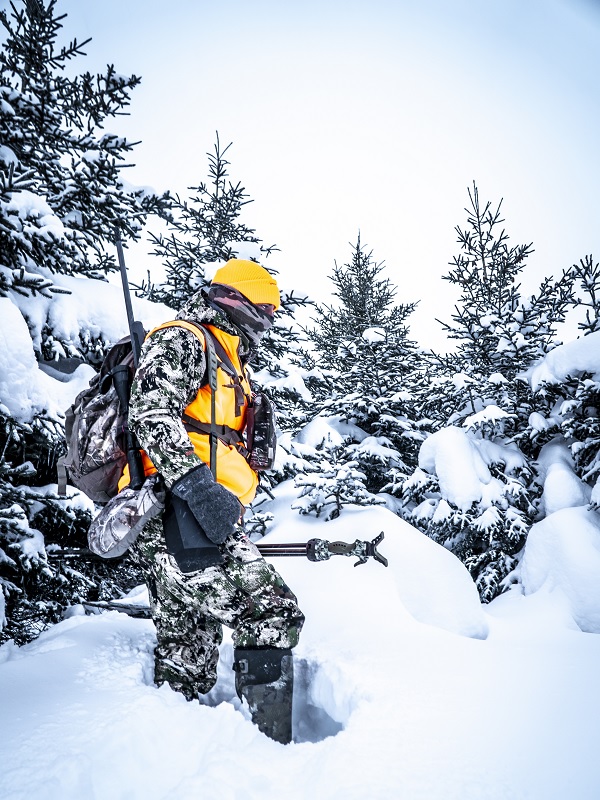 With so much to do and see on the island, I rank Anticosti high on my list of 'must sees' in the world. Whether you are a whitetail deer hunter or not, this should be a destination you should highly consider traveling to.
Be sure to check out the different adventures Safari Anticosti has to offer. I want to thank them, and especially the Quebec Outfitters Federation for introducing me to such a gem of Quebec's beautiful province.