Why You Should Carry Everyday.. and Top 5 Picks for EDC
Terry Nelson 06.26.19

It's very simple folks; the police usually will not be able to save you. Have no doubt, officers want to get to you but the majority of the time the incident is over by the time police arrive. Police response time will be over five minutes in most locations (often much longer) and that is just too long if your life or family is threatened.
In essence I believe in my right, and your right to protect yourself and those around you. Having said that, do not take your decision to carry lightly. Once you have made this decision, stay well trained and confident with your firearm and carry system. A fellow instructor once told me, "It has to become a lifestyle," when it comes to your personal defense and by necessity your own well-being and preparedness. I couldn't agree more.
So what do I carry? It depends on many factors. When teaching concealed carry, I talk to students about trade-offs when they begin carrying a handgun on a daily basis. Considerations include concealability vs. size and comfort of your carry gun, single vs. double stack magazine models, caliber, ease of operation vs. dependability, to mention but a few. I assure you that if your carry handgun and carry system are not comfortable, you will not carry for long. This brings to mind the quote, "the gun you have on you, is better than the one left at home!"
Selection for carry on any particular day can be driven by such factors as weather (hot or cold outside?), activities and locations planned for the day, along with your attire.
With the above thoughts in mind the following are my top five picks for EDC (Every Day Carry):
Smith & Wesson Shield in 9mm
I like the feel of this pistol; it's streamlined and easily concealable. I shoot it well and have found it to be very reliable. It comes with seven- and eight- round magazines, plus one in the chamber, and it is a reasonable carry gun. I most often carry this pistol in the appendix position. I like a custom holster system that provides a leather or soft back with a firm kydex outer shell. I most often carry a spare magazine as well.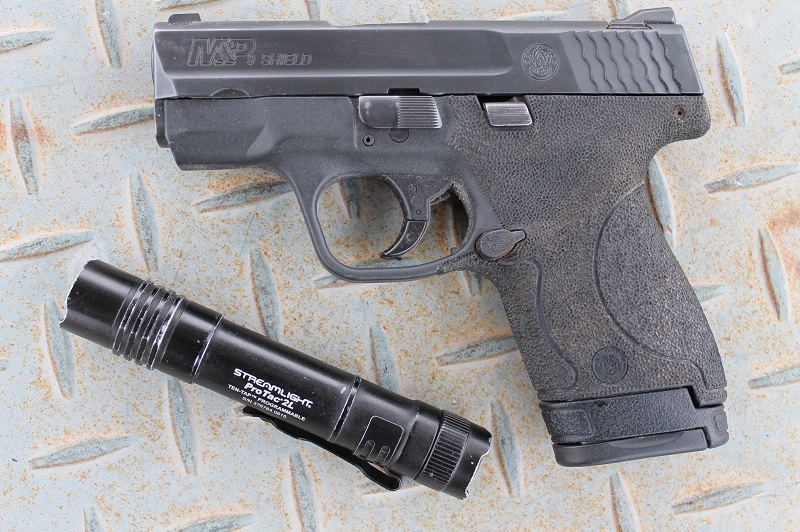 Glock 43X, 9mm
New on the market in 2019 and likely to end up one of the most common handguns for concealed carry. This newest offering from Glock has the same overall dimensions as it predecessor, the Glock 43, but with a magazine capacity of 10 instead of six. I carry the Glock 43in a crossbreed style appendix or pancake-style holster. The new Glock 48 also released in 2019 and a single stack version of the widely admired Glock 19 would also be a serious consideration for EDC.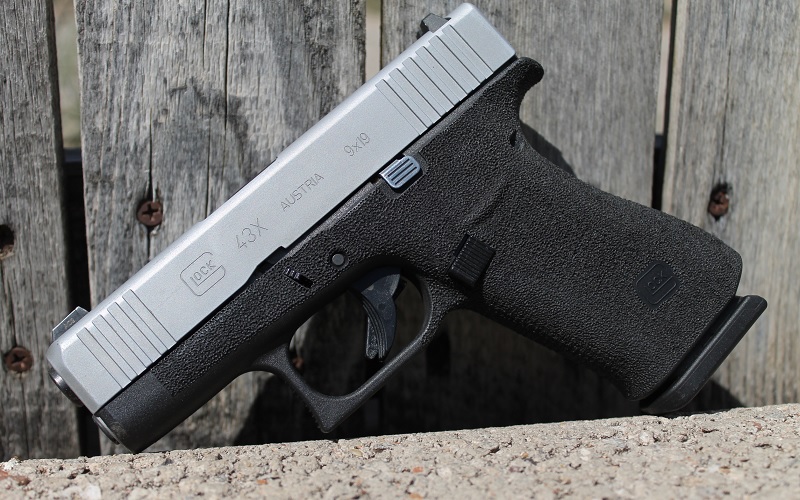 Sig P365, 9MM
Sig did it right when they introduced this great little concealed carry pistol in January of 2018. The Sig P365 comes standard with two 10 round magazines and now 12 and 15 round magazines are available! Tritium night sights are also part of this package, a great addition to be sure. JM4 Tactical makes a nice appendix carry holster with a magnetic belt clip for the Sig P365.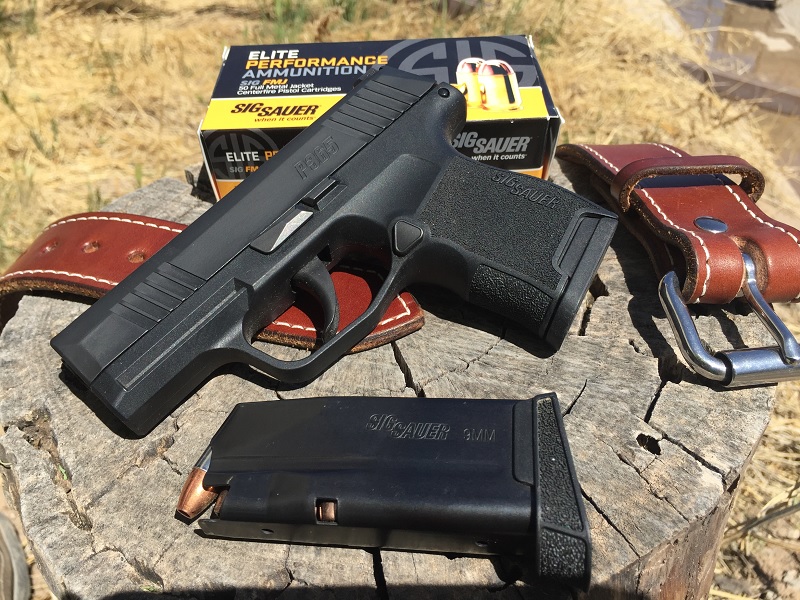 Glock 42, 380 Auto
When I need to go small with a high degree of concealability, this is my choice. I carry in the appendix or pocket position via a BladeTech or Sticky holster. The Glock 42 is very reliable and suitable for those attire-limiting occasions. The baby Glock as it is sometimes called comes standard with two six round magazines. In addition, +2 magazine extensions are available.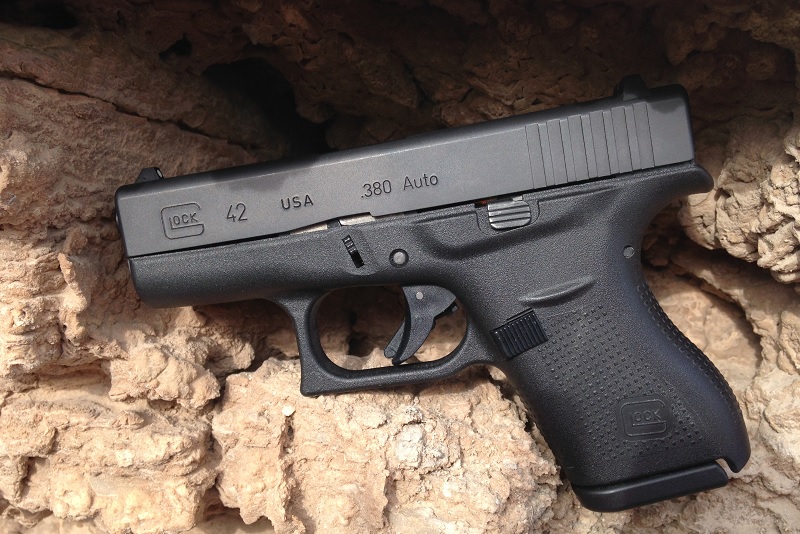 Ruger LCR, 38 Special
Very concealable and problem free from an operational standpoint. The 38 Special cartridge has taken care of its share of "bad guys" over the years and there is a wide variety of good defensive ammo available for this caliber. It is easy to carry the LCR in the appendix position in a soft-sided Sticky Holster.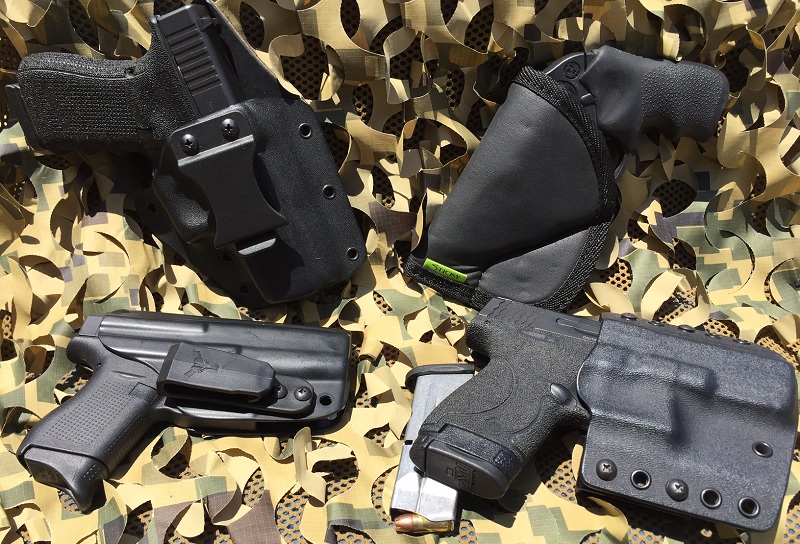 Realize, I have no opposition to larger caliber handguns, such as the 40S&W or the 45ACP. I have and will carry these caliber guns on occasion. It all boils down to your comfort and ability to shoot and handle the gun well.
Other EDC items I am seldom without include; a spare magazine or ammo source for my carry gun du jour, a flashlight (most often a Steamlight ProTac- 2L), a good blade (or two) and a tourniquet (CAT, SWAT or comparable).
Remember, you are most likely to be all on your own if the time comes to defend yourself or others.. commit to carrying every day. And then train well and train often. After all you are carrying to protect yourself and those you care about.