Newfoundland Moose: Gear Guide and Checklist
Andy Husek 08.30.19

In about a month I will be making my first trip to "The Rock" to chase the Eastern Canadian species of Moose! Now, traveling to the most Northeastern part of North America sounds amazing, but there's also some anxiety associated with what gear to bring and what I can leave behind.
First and foremost, I have never actually been to Newfoundland. So over the past months, I've been pouring over websites, guide books and phoning friends who have hunted there to find out exactly what to expect and which items will be needed on this trip. Read below for a complete list of the gear I will bring with me to Newfoundland as I attempt to seal the deal on another bucket list hunt:
I have used Savage's 110 High Country rifle quite extensively this year, both at a long-range precision shooting course and on a mid-summer hunt for Axis deer and Aoudad. This gun features the Savage AccuFit system, which allowed me to customize the length-of-pull as well as the comb height to give me a truly custom feel. This AccuFit system, along with the adjustable AccuTrigger, gives the rifle some pretty amazing customization options! Not to mention, this particular rifle holds sub MOA groups with factory Federal Ammo consistently – a direct result of the amazing construction from Savage, but also from the instruction I got from Rob at the precision shooting course earlier this year, thanks Rob!
This gun is chambered in 300 Win Mag, which will be plenty of gun to take down a moose both at close and long range if necessary.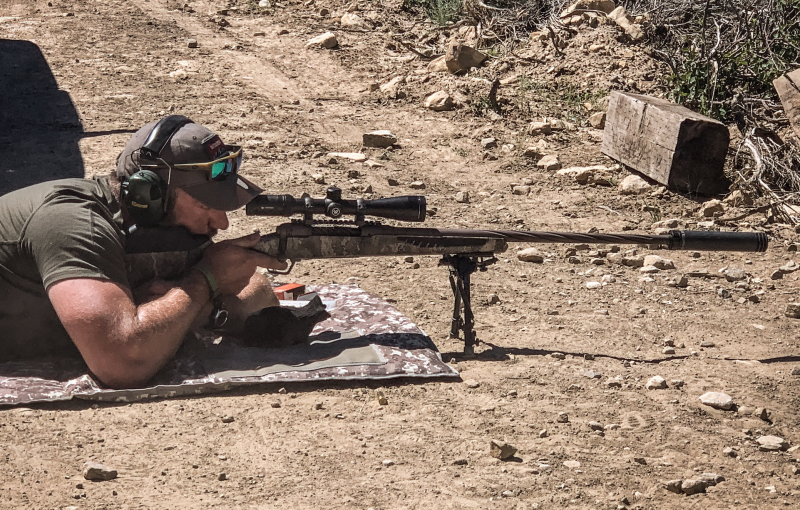 Scope: Vortex Viper HS 4-16 x44
Let's talk optics. For this trip, I plan to use the 4-16 Viper with the BDC reticle. This particular scope allows me to dial down to 4x zoom – for those up-close and personal shots – but I have also rang a 12" steel plate at 1,000 yards when dialed up to 16x with this same set up. To me, this has the perfect range of magnification to cover any and all shots I'm personally comfortable with taking.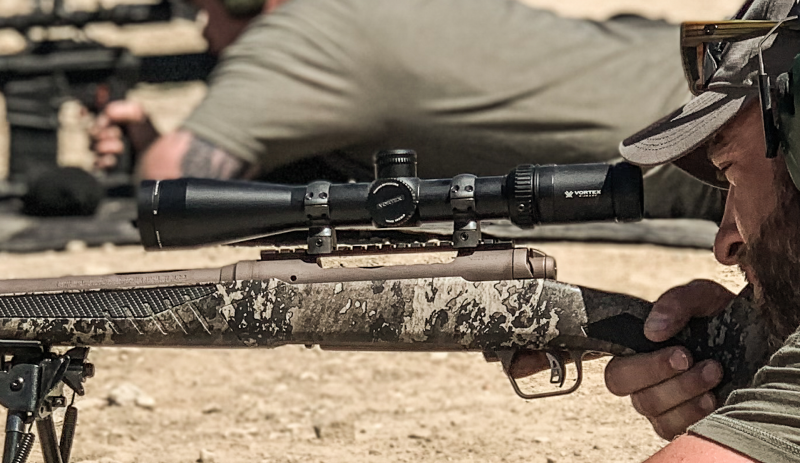 Binos: Vortex Razor HD 10×42
I have ALWAYS carried 10x42s. They're my go-to when it comes to binos and what I feel most comfortable having in my chest rig regardless of the hunt. These Razors from Vortex are new to me, so I will give a full recap on how I liked them on a post hunt follow-up. I intend on giving them a full and proper workout in Newfoundland trying to glass up "the one."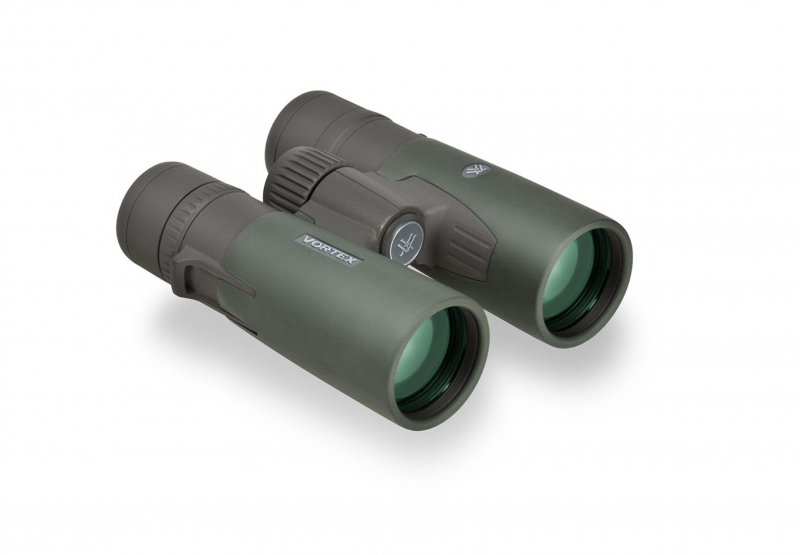 Rangefinder: Vortex Razor HD 4000
Considering I could potentially have a shot ranging from 10 yards all the way up to 400+ yards, I needed a rangefinder capable of meeting those demands.
In normal mode you can range a deer (or moose) accurately up to 1,600 yards, which is far further than I would ever shoot, but nonetheless its good to know I will have those capabilities at hand. One of the features I love in this model, is the HCD Corrected Shoot-To Range. The Razor HD 4000 uses Horizontal Component Distance (HCD) angle-compensated ranging technology to give bow and rifle shooters the critical distance data needed to make accurate shots from a distance. In laymen's terms; what actually might be a 500-yard sight line to a target may be a different "hold" when you factor in angles. With this technology, it will spit out the correct data so you know what dope to use on your rifle and scope combo.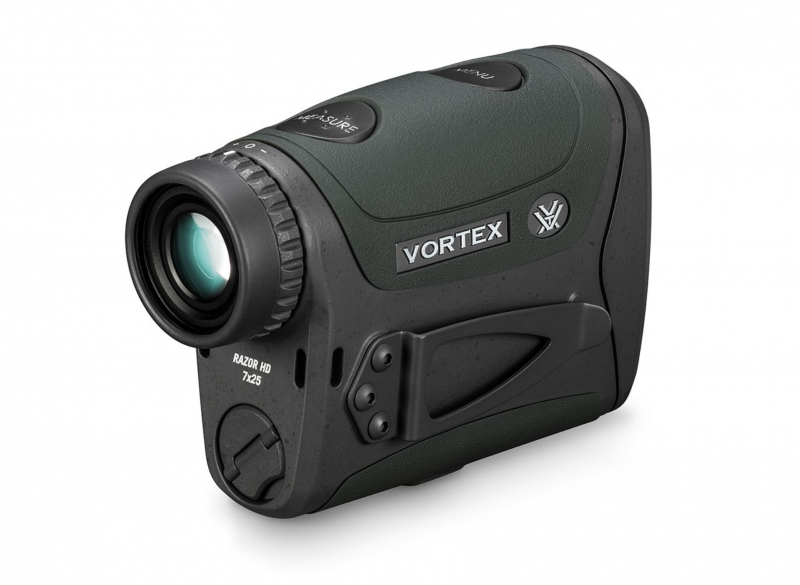 Boots: LaCrosse Aerohead Sports
One thing you can bet your last dollar on when hunting in Newfoundland, is the fact you're going to walk through a swamp or bog at some point. This makes it imperative you bring a pair of waterproof boots to keep your feet dry! I've been using the Aeroheads from LaCrosse for the past year or so, and I absolutely love them! Unlike traditional rubber boots with the welded seams (which are still fine, and I own several pair) the Aeroheads are made with full neoprene sock with a polyurethane AeroForm shell boot on the bottom. This means no leaky, rubber welded seams and tremendous comfort and flexibility when walking long distances. Before, I would have absolutely dreaded walking any amount of distance in a knee high rubber boot. In the Aeroheads, however, I can walk all day without worry about warmth or discomfort.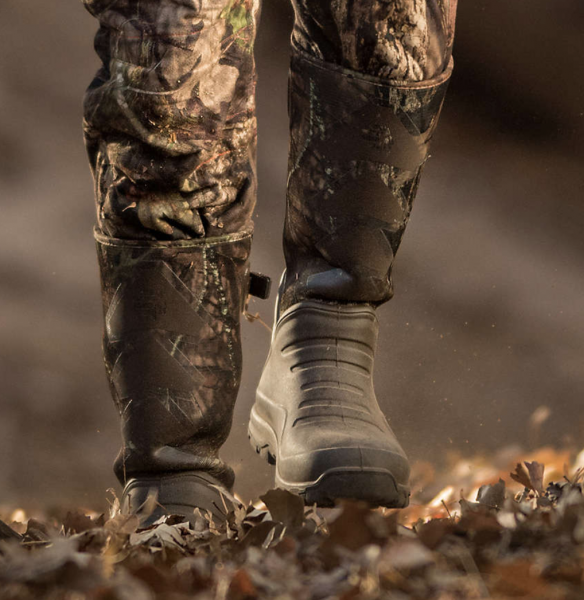 Rain Gear: Sitka Cloudburst Jacket and Pants
Much like the inevitable fact you're going to walk through a puddle or two, you're going to be dealing with rain as well, and a lot of it. From what I've been told, Newfoundland rain is somehow "wetter" than normal rain – a phenomenon I'm not sure I've ever faced, but I'm excited to see what all the guff is about.
I'm sure my guide will have the rubberized ODG Green Gordon's Fisherman rain suit, which is undoubtedly water proof, but also breathes like a garbage bag!
For me, I will be wearing the Cloudburst jacket and pants system from SITKA Gear. It's light, yet able to withstand the elements, plus I like how it can fold down and fit in an already jam-packed suitcase.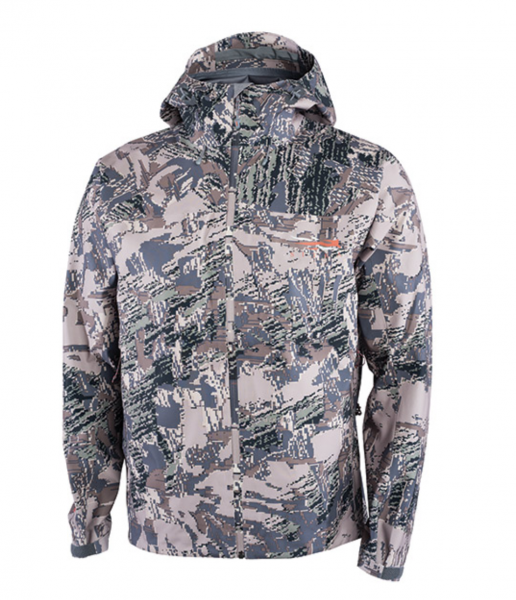 Pack: Personal Preference
Your choice of pack boils down to you as a hunter, and what your daily needs are in terms of necessities and comforts. I personally like to carry a pack that will hold all of my extra layers – in case it gets cold or warm – as well as snacks and emergency supplies. Also, a must have for me, is the ability to expand or contract the pack in case there is a need to haul some meat. I currently run a Tenzing pack, which in its smallest form is right around 2,000 cubic inches, but can also expand to roughly 4,500 cubic inches in the form of extra pockets and a game pouch. The pack also features a rigid internal frame and waste band, making those heavy loads much easier to manage. Again, this is one of those "personal preference" items based on how much you like to carry, versus what you actually NEED to carry.
In my opinion, these five categories feature the major gear items to focus on for ANY destination hunt! Once you check these off your packing list, just fill the gaps in your duffel bag with any "luxury" gear you want to bring. This includes – in no particular order – dry socks, thermal layers, lodge slippers, hats, gloves, hand warmers, game bags, shooting sticks, jet boil, instant coffee, snacks.. you can probably see now why I need the expandable pack.
Check back in later for the next article of this five-part series documenting my bucket list hunt in Newfoundland!
For more information on the Savage 110 High Country you can head to Savage's website.