Norma African Safari Field Test & Review
Andy Husek 12.12.19

This has been one of the most memorable hunting seasons I've had in quite some time! Recently, I had the pleasure of joining the fine folks from Norma on a plains game hunt in South Africa where we tested several lines of their ammo, particularly the Bondstrike and the Ecostrike. We spent the first day at the range shooting at varying distances, and I was very impressed with the accuracy of both bullets. Walking away from the range, I was feeling confident with the Bondstrike and had been ringing the steel out to 800 meters consistently.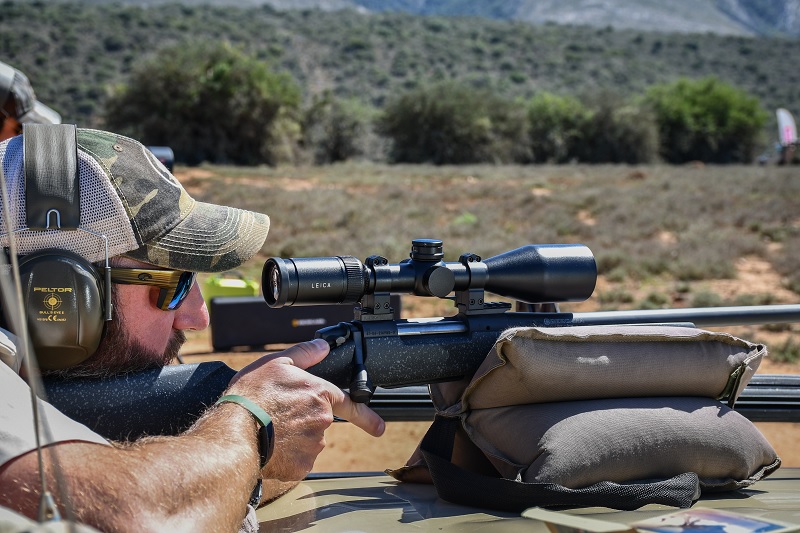 Bondstrike
The Bondstrike is designed for extreme long-range accuracy and is bonded for weight retention and penetration. Knowing we would be hunting some relatively mountainous terrain, I wanted to use a bullet I could shoot from a distance and still be confident in its down range performance.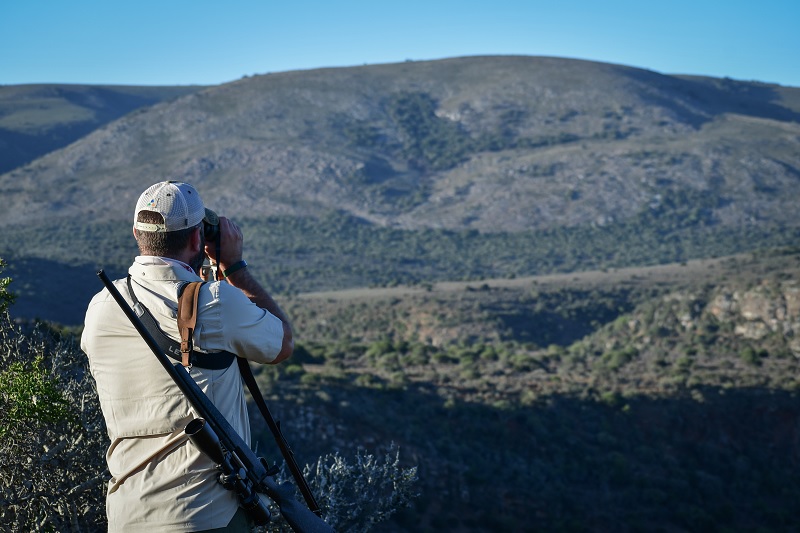 On this trip to Africa – my second overall – Zebra was at the top of my target list and they are traditionally a very spooky animal, but I knew if I got to within 800 meters, I had the proper ammo to take the shot if presented to me.
FEATURE BENEFITS:
Advanced long-range hunting bullet for medium and large game
A winning combination of streamlined polymer tip and match style boat tail
Unique bonding technology and state of the art design
Extreme accuracy and terminal performance at all distances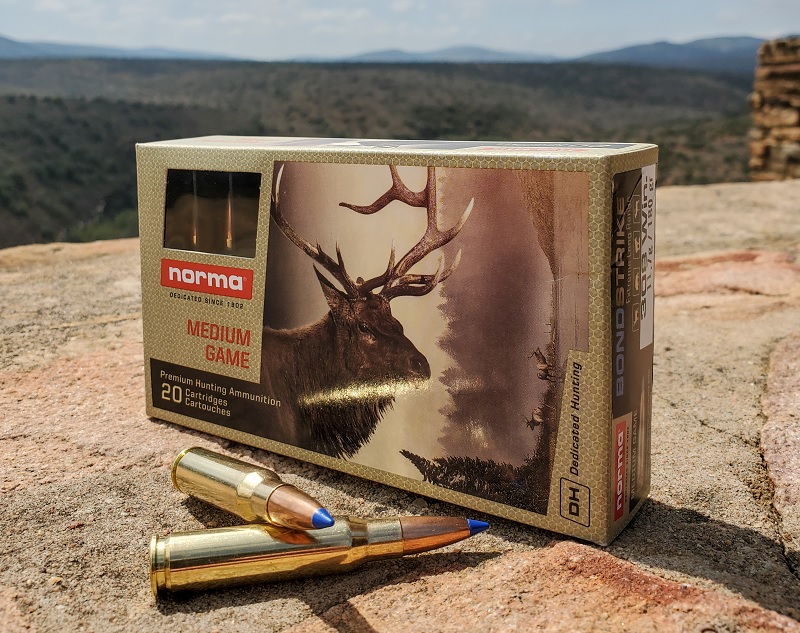 Read more about the Bondstrike here:
Ecostrike
The Ecostrike is the "new kid on the block" in the Norma lineup, and to most is slightly different than the traditional jacketed lead bullet you're probably familiar with. This bullet is completely lead free and instead replaced by copper and nickel. This makes the round lighter and prevents fragmentation.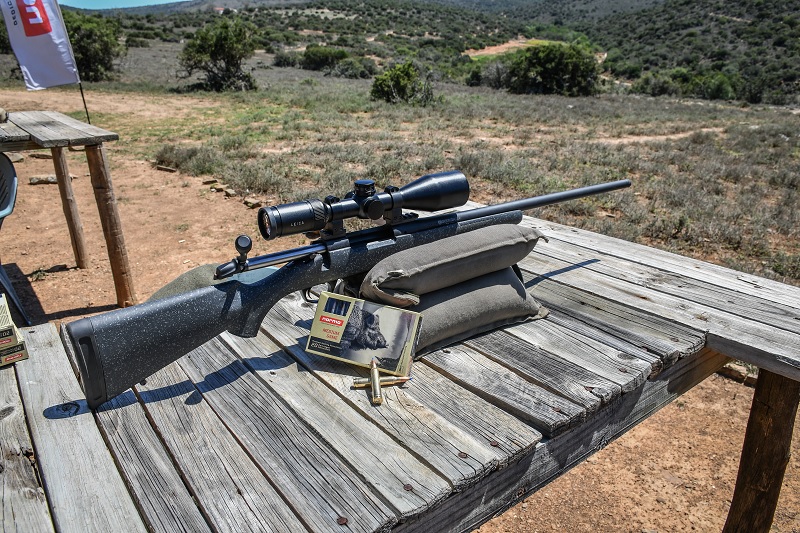 FEATURE BENEFITS:
LEAD FREE copper bullet.
Polymer tip assists expansion and decreases drag.
Optimized cavity for guaranteed expansion even at low velocity.
Proprietary plating eliminates copper fouling and increase barrel life.
Pure copper construction, precision turned.
Unique waist design to maximize velocity and reduce bearing surface.
Boat tail designed for increased ballistic coefficient and maximum wind resistance.
Read more about the Ecostrike here
I can proudly say all five of the animals I shot on this trip required only one shot, with all the credit largely due to the Norma Bondstrike ammunition. I was shooting a Bergara rifle in my favorite caliber – 300 Win Mag – and no animal I harvested made it more than 20 yards. If you have ever been to Africa, you know how tough these animals are, which is a testament to the Norma ammunition I was shooting.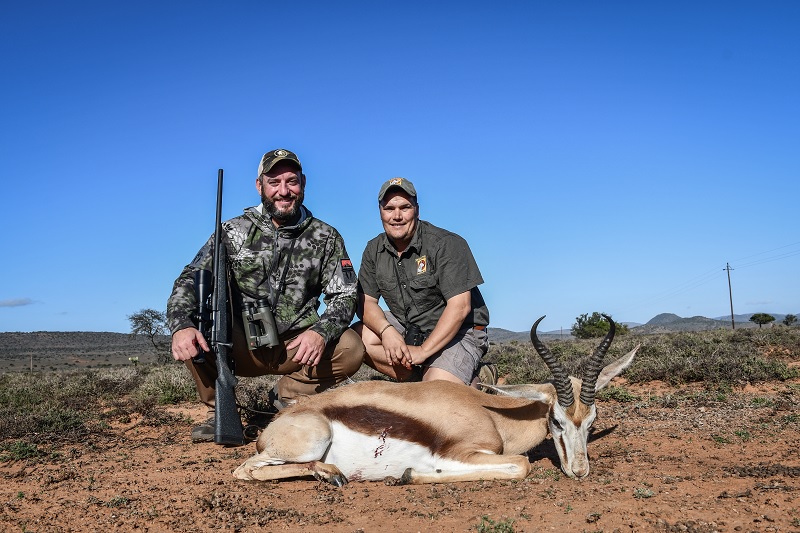 Like I mentioned before, my main goal for this trip was to harvest a Burchell's Zebra. Between this and my previous trip to Africa, I had spent roughly 20 days in the field without even laying eyes on one! But that all changed on the final days of our hunt here in South Africa..
We were able to spot a dazzle of Zebra about one Kilometer away, and I glassed up a nice old stallion in the group. The stalk to get within shooting range went flawlessly, allowing me to make a 250-meter shot on the animal and he went down before he even knew what happened. This was number one on my target list and I was elated that it all came together so perfectly!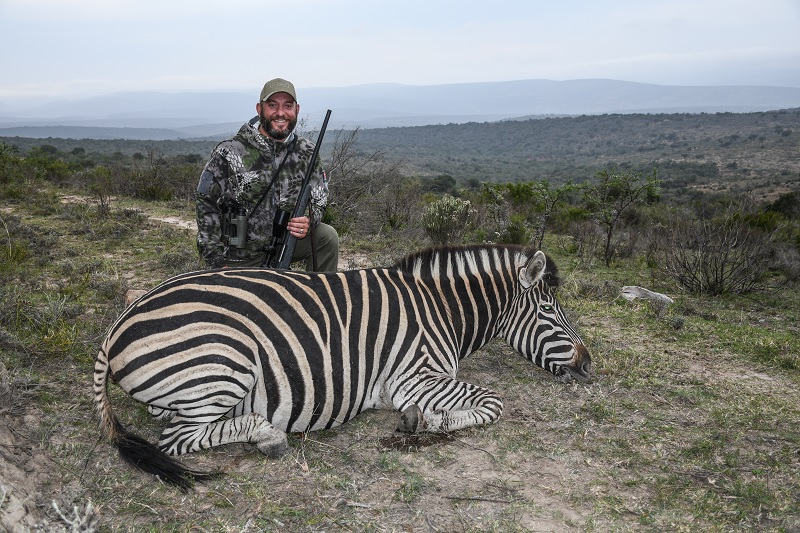 As if the ammo performance wasn't reasoning enough, Norma has gone above and beyond to provide their customers with some cool and useful features in the packaging itself. Each box of 20 can be split up into five shell modules for you to throw in your pocket or hunting pack so the shells are not floating around loose in the bottom of your bag. Much easier and more convenient than having to lug around a full box or even worse, a pocket full of clanging shells.
The coolest and most unique feature of the packaging, though, was the fact these cartridge modules are made of 50% wood-fiber. This means not only are they Eco-friendly but can also be used as a fire starter. This would certainly come in handy if you wanted to stoke a fire midday and get warm, but could also prove to be a lifesaver in a real-life survival situation.
Kudos to Norma for thinking outside (or inside I guess!) the box and helping reduce waste and be more environmentally friendly with their packaging.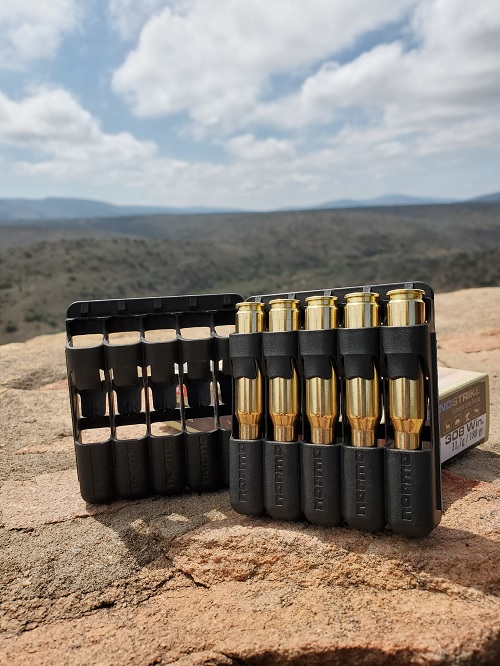 I had to try it out for myself, so I put together this quick video showing just how useful these would be in starting a fire in the field – especially if you ran into any adverse conditions:
All in all, I was very impressed with all aspects of the ammunition we used and the company itself. All the folks we were with were VERY knowledgeable about their products and extremely helpful in answering any questions we had. I highly recommend visiting their site and checking out their products. The prices are very comparable to all the other major ammo manufacturers, and let's be honest, you owe it to yourself to pick up a couple boxes and give them a try!
I'm confident you will be very pleased with the accuracy and performance you will experience. Plus, with some of the awesome features and technology they have incorporated in their packaging, it really is a no brainer. You can clearly see the same hard work and smart thinking that goes into their bullets has been carried all the way through to how they are supplied to the consumer.
Two thumbs up Norma!!