Last month, I decided to take my CVA Apex set up with the turkey barrel out for a little patterning test. The gun is set up with the stock CVA turkey choke and a KONUS 3-9×40 Ballistic Reticle scope. The gun was dirty, so I deep-cleaned it. I used a Ballistol-soaked bronze brush on a cleaning rod and scrubbed the barrel for five minutes. I then let it sit for 15 minutes and scrubbed it with the CVA Barrel Blaster bore cleaner for three to four minutes. I finished by pushing cotton patches through it until one came out clean. The barrel looked like a mirror inside the gun.
The next day, I took the gun out to the farm and set up paper 40 yards out. I was shooting from a small table with a sandbag on it. I shot my old trusty Winchester Super X three-inch #5 shot turkey loads, the new Winchester Long Beard XR loads in 3.5-inch #6 shot, and Remington Premier Magnum three-inch #6 shot. In between shots, I scrubbed the barrel with a Ballistol-soaked bronze cleaning brush and rod, and then pushed a cotton patch through to dry it. The results I got were impressive.
I had heard great things about the Winchester Long Beard XR shells, so I was excited to give them a go. I shot these first, and the results did not disappoint—I squeezed 273 pellets in a 10-inch circle at 40 yards! This is a crazy group for lead. The Winchester XRs were created to allow turkey hunters to make ethical shots out to 60 yards, and I believe that this would easily be achieved. I tested it out to 60 and it got in the 150-pellet range, which is plenty for killing a turkey. Although some would disagree with shooting a turkey this far out because you wouldn't necessarily have called him in, this gives you some give for the "fudge factor" of incorrectly guessing the range. This would result in less injured turkeys, and who can argue with that?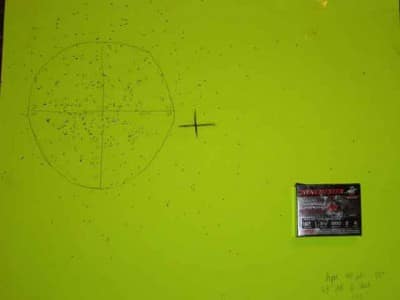 The next shells I tried were my old reliable Winchester Super Xs. The Winchester Super Xs gave me 133 pellets in a 10-inch circle at 40 yards, which is comparable to the results from my 28-inch-barreled duck guns with aftermarket chokes which will in general shoot fuller patterns than a 25-inch barrel with the factory supplied choke. In comparison, my Mossberg will shoot in the 130s with the Super Xs when it has the 28-inch barrel. But when I put the 24-inch barrel on it, it barely breaks 100. And this is a gun that is setup with all of the aftermarket turkey hunting bells, whistles, and chokes.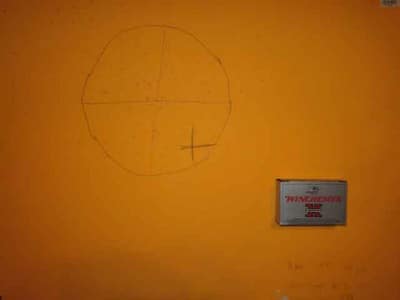 The last shells I tried out were the Remington Premier Magnum shells in three-inch #6 shot. These shells gave me 111 pellets in a 10-inch circle at 40 yards. Even though it wasn't my best pattern, this is easily a killing pattern, and would do well this turkey season. I have also heard about good results from these shells in three-inch #5 shot and three-inch Hevi-13s in #5 shot.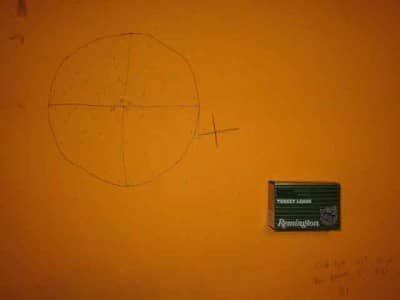 Remember, always test out your gun to see what it is capable of before using it on game. This will ensure that you both take your trophy, and avoid injuring game from taking unethical shots. Overall, I am very pleased with the CVA Apex for a turkey gun, and can't wait to take it out this spring season!
What shells will you be using this spring?
Image courtesy CVA Rifles and Muzzleloaders
What's Your Reaction?