Scout Turkeys Now with a Whitetail Mindset
Mark Kayser 03.15.17

With some turkey seasons opening in March and many set to open in April, it's time to finalize your plans for a turkey on the spit. Scouting plays an integral part in turkey hunting, just as it does for whitetail success.
Start your scouting from afar on a county road and armed with a binocular. Turkeys flock up in winter. As seasons transition from winter to spring, toms will be rejoining flocks of hens. They will still be on the prowl for food because spring isn't in full bloom and some northern regions may still have snow.
Note food preferences, travel patterns and where turkeys prefer to loaf at various points during the day. Patterns will begin to fluctuate as the days lengthen and temperatures warm, but it's likely a few birds, if not the entire flock, will adhere to an old pattern for an opening-day ambush. If the turkeys are using a traditional roost, keep an eye on it as it could be your starting point to opening-day success.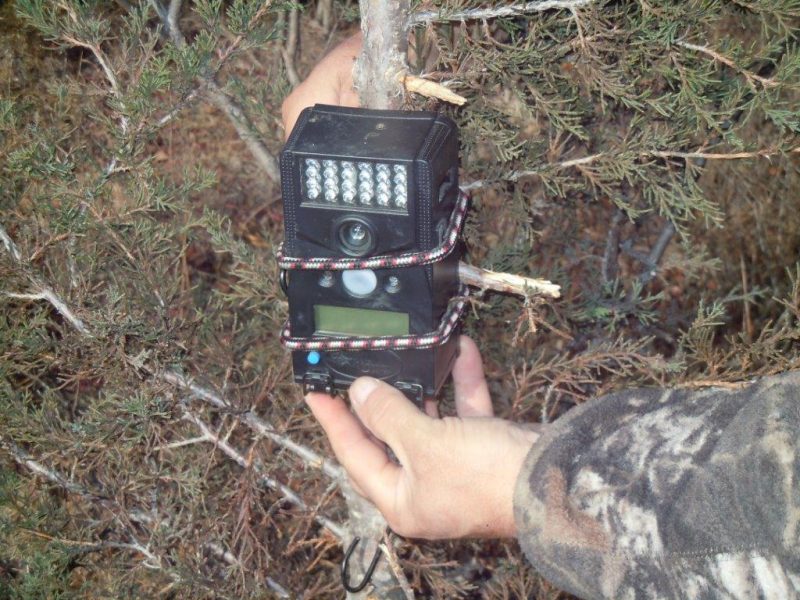 To further survey, confirm and monitor turkey movement, position trail cameras at preferred areas that you've noted from a distance. This gives you an extra set of eyes and daylight surveillance when you can't be behind a binocular. Be sure to have the correct date/time info input on your scouting cam when you place it in the field. That way you'll get exact information on the time of day and frequency turkeys visit a specific site.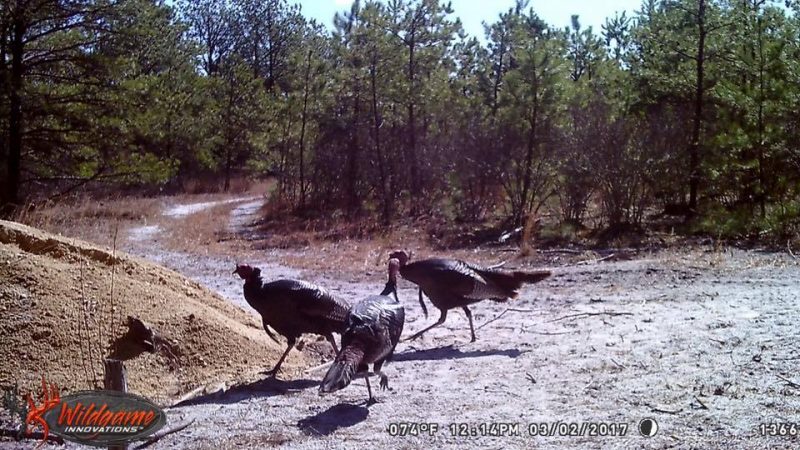 If a pattern is emerging, then it's time to take the next step. Stake a ground blind. Roomy pop-up blinds give you shelter from the weather and a veil to stretch comfortably, even when turkeys are in sight. They're perfect for beginners and seasoned hunters alike, plus they cloak bowhunters getting ready to launch an arrow.
Turkeys often turn a blind eye to a newly staked blind, but why take the risk? Putting blinds out early guarantees that turkeys won't spook from a new element in their environment. Set up a ground blind a week or two ahead of your hunt so turkeys get used to the sight. If you know turkeys are repeatedly using the same roost, then place the blind adjacent to where they land after their roost departure. Field edges and forest glades also are ideal blind placement sites.
Important note: When placing a blind, be sure to stake it solidly. High winds often accompany spring storms (rain and snow), and you don't want your pop-up blind blowing away. The result –if you find it – will be broken support poles and torn fabric. Use all the securing ropes and tie them to living trees if possible. Make sure every stake is secure.
Several years ago on an opening morning, my son and I slipped toward a blind I staked days earlier next to a traditional roost. Before zipping the blind door, I staked a taxidermy hen decoy 10 yards away from the blind.
As daylight broke, the gobbles increased, and right before fly down I scratched a few soft yelps to help the gobbler orientate his landing zone. The flapping of wing beats announced the action was starting. The enormous bird hit the ground just feet from the decoy and he immediately started strutting. I whispered a few calming words of encouragement to my son as he drew his bow. The arrowed zipped through the puffed-up bird and the tom crumpled in a feathery heap behind the blind. That's the benefit of scouting and making a turkey plan.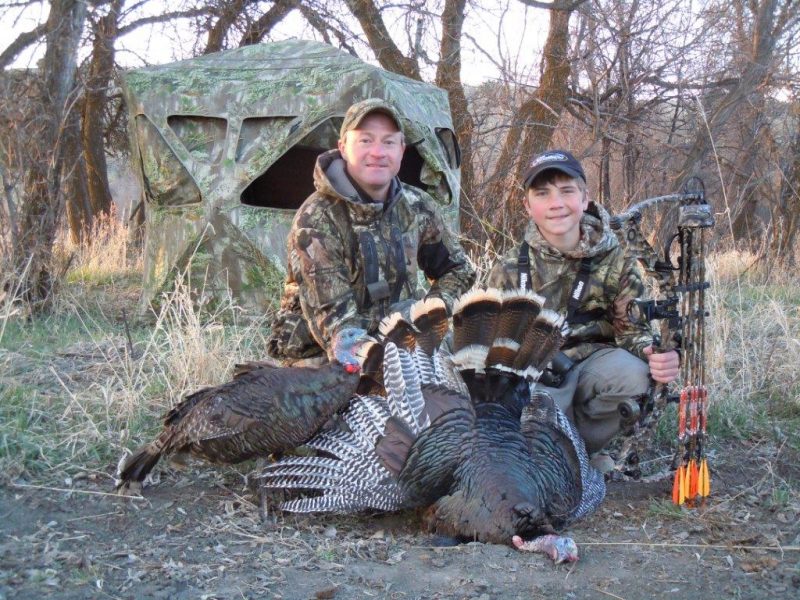 Above: The author and his son, Cole, are all smiles with this mature tom. Cole's gear included his Mathews bow, Nikon binocular for scouting and a Cabela's ground blind, which was placed several days prior to the hunt.