Regular visitors to OutdoorHub know that we're huge fans of bowfishing/hunting guru Beka Garris. Back in October 2016 we published an exclusive interview with Beka; check it out by clicking here.
Her popularity on social media continues to climb, and her Facebook page recently surpassed the 110,000 mark. Beka is the real deal, and even though the haters occasionally come out of the woodwork – like pesky bugs – she continues to be positive and do her thing.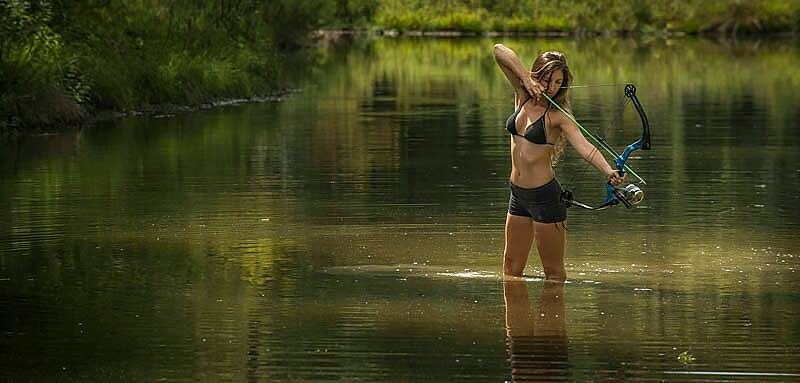 One thing you'll immediate notice in the how-to video below is Beka talks during the clip! You see, for those who haven't followed Beka in the past, she often posted videos but rarely spoke in front of the camera. We look forward to seeing even more videos from Beka as the spring bowfishing season gets rolling across the country, and our vote is a definite "yes" on whether she should post more "talkies."
Regarding Beka's DIY video: This spring as you pursue wild turkeys, keep an eye out for turkey wing feathers. Most often you'll find them around strutting zones and roost trees. As Beka shows you below, they make excellent arrow fletching.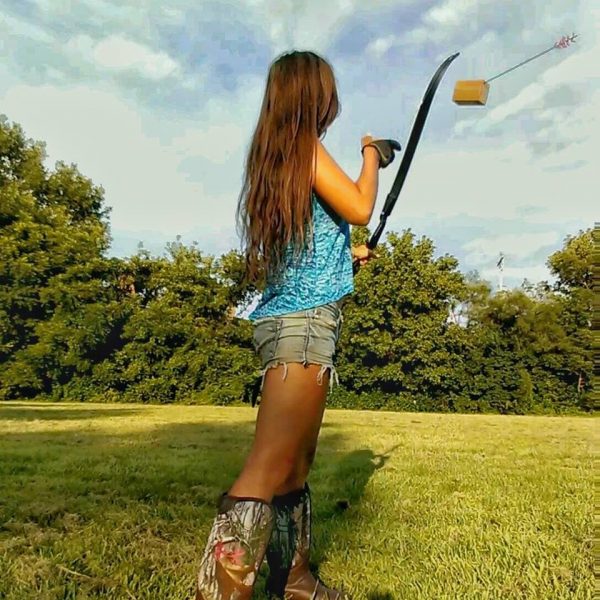 Beka quote: "Flu-flu arrows are ideal for aerial shooting and small game. The spiral wrap fletching creates a drag . . . it helps slow the arrow down and prevents it from going long distances, as well as making it easier to find."