Turkey Pursuits are Perfect for New Hunters
Mark Kayser 05.02.17

If you want to introduce a new hunter – young or old – to the sport, there's nothing better than a spring turkey hunt. Perhaps there's still time to make it happen this spring in your state; if not, begin planning for next year's adventure.
Why is spring turkey hunting such a great hook? First, turkey hunting allows you to take advantage of comfortable spring weather. You can watch the forecast via hunting apps such as ScoutLook Weather and then plan your hunt around days with minimal precipitation, and maximum sunshine value. There's no need to hunt in a downpour and dampen the spirit of a budding hunter, plus the odds of hunting in a stinging snowstorm is a distant memory in most zip codes.
Sure, wild turkeys might look like a jumbo-sized chicken, but they offer the adrenaline rush of a bugling bull elk. You just can't ignore the excitement value of turkey hunting. Distant gobbles, drumming, spitting and strutting all create an atmosphere with more stimulation than you can get from a 20-ounce Mountain Dew. When that gobbler does finally strut into view and gobbles in the face of your new hunter, he or she will be hooked for life.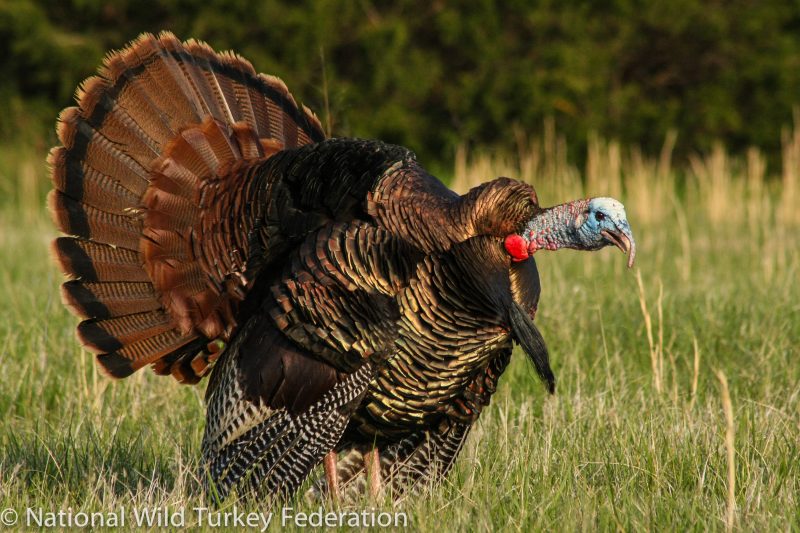 As you contemplate a turkey hunt for a new hunter, be sure to cover the basics of hunting. Start with the right gear. Begin with a shotgun or bow that fits them. Make sure the gun's length of pull allows for a comfortable fit, and consider a 20 gauge instead of the traditional 12 gauge option. Companies such as Hornady offer tailored, turkey loads for maximum energy. If archery is your plan, make sure the bow fits them and is set for a comfortable draw. Mathews Archery has several options for new hunters, including their new youth Stoke model. Before the big day, pattern the shotgun and practice archery shots that mimic the reality of hunting.
Camouflage clothes should fit properly, along with a facemask that won't slip and impede vision. Add to the outfit a turkey vest and your new hunter will be comfortable and concealed when a turkey approaches. Gun hunters may wish to use hearing protectors that enhance normal hearing, but compress and shut down extreme sound such as a shotgun blast.
Footwear should be comfortable and waterproof. Ariat Boots are a leader in this category, but look at boots that function in your intended hunting environment. And, of course, consider gloves and a hat. They can act as agents of warmth or protection from sunshine. And toss in the Thermacell just in case insects invade your day.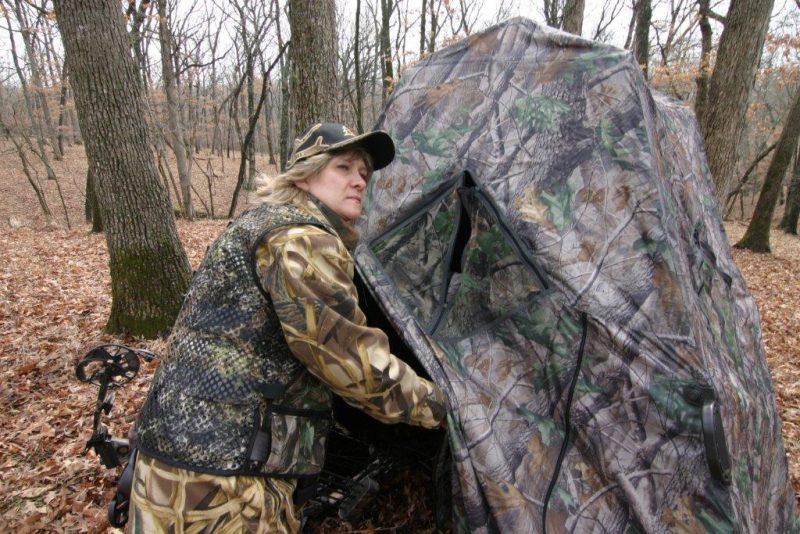 If your new hunter is fidgety, then consider hunting out of a blind. Turkeys oftentimes visit fields on a whitetail-like schedule. Wait them out and you and your guest can relax in comfort with snacks and smartphone entertainment to pass the time.
Lastly, whether you tag a tom or not, take lots of photos. Images of the hunt, especially of a trophy gobbler, will just add to their enthusiasm for the next adventure. And don't show any disappointment if there is a miss during the hunt. Smile, re-live the experience and make a new plan. That's what hunting is all about.
My kids both started out turkey hunting at an early age. Both continue to hunt to this day, and one of their favorites is pursuing turkeys. Make turkey hunting a favorite pastime for your new hunter.