South Dakota Prairie Doggin' with a Savage MSR 15 Recon
Matt Breuer 06.28.17

Set somewhere between the Badlands and the vast prairies of South Dakota, you'll find millions of holes and tunnels through pastures and grasslands. These holes are filled with prairie dogs – millions of rodents that feed primarily on grass, seeds and roots.
These rodents are prone to carrying a form of bubonic plague. They also populate quickly, damage farmlands and native prairies, and need to be kept in check from a conservation standpoint.
I just returned from southern South Dakota where I was able to hone in my shooting skills, test out some new products, and help knock down the ever-growing prairie dog population. Here's a rundown of the trip, and some recommendations on some new gun-slinger goodies.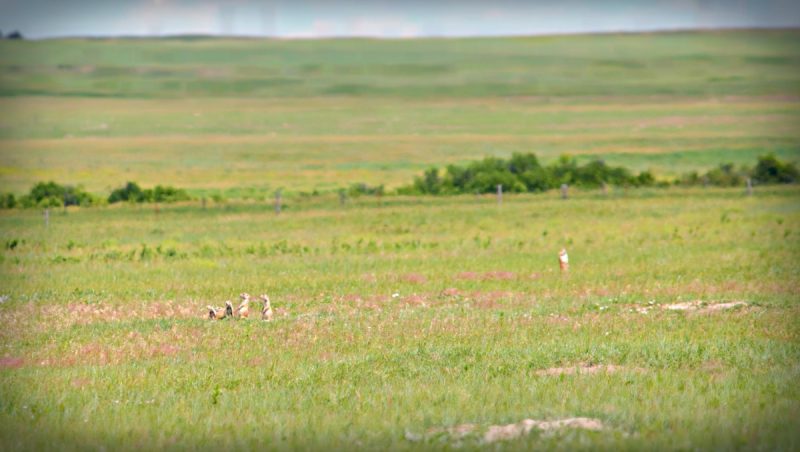 Locale
Prairie dogs are abundant in many states, from North Dakota and South Dakota to Wyoming and Montana. That said, you'd be hard-pressed to convince me that there's a better area to hunt these critters than the Rosebud Indian Reservation (photo above) and the surrounding areas in southern South Dakota.
We hunted for 2.5 days on the reservation, where a native guide is a requirement and recommended. Cliff Bryan of Bryan Guiding was our host, and we hunted primarily around the Norris, SD, area. Having leased or deeded land to access made for more shooting, and less hunting. We never saw another group of prairie dog hunters during our entire trip, and rarely had to travel farther than 10 miles from camp via truck.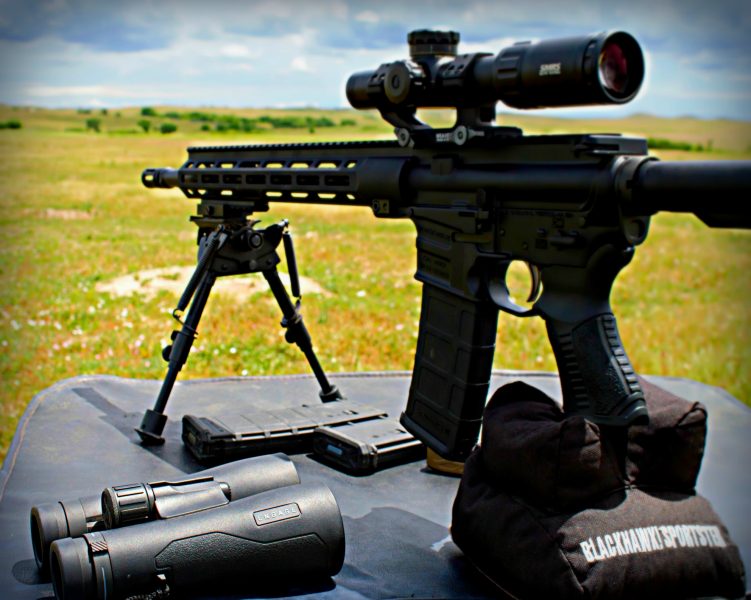 Guns and Ammo
It's highly beneficial to have a plethora of guns and ammo, as the likelihood of shooting mass quantities of ammo is high, and heating up barrels is imminent. Having a spare gun for each person allows them to change out guns when one gets hot, and to sight-in guns at different distances. If you've got one gun dialed in at 200 yards, and another at 450, you can swap in and out rather than making major scope adjustments or holding your reticle over the dogs to adjust for distance and wind.
Cartridge choice comes down to comfort. A flat-shooting centerfire rifle or rimfire is perfect. Anything from a 22LR to a 243 Win. will kill prairie dogs when used within the distance limitations of the cartridge. We used 223 Rem. more than anything because its versatility is unmatched, and ammo was interchangeable with many of the guns on the trip.
The reservation does have an ammo restriction, allowing only hollow points. Bring lots. For example, my wife and I burned through just shy of 1,400 rounds! Bringing different loads allows you to figure out which one each gun likes, as every gun is different. One gun might love a 50-grain bullet, while another eats 73-grain bullets like candy. Handloads are even better if you're already familiar with your gun, and have a workstation at home.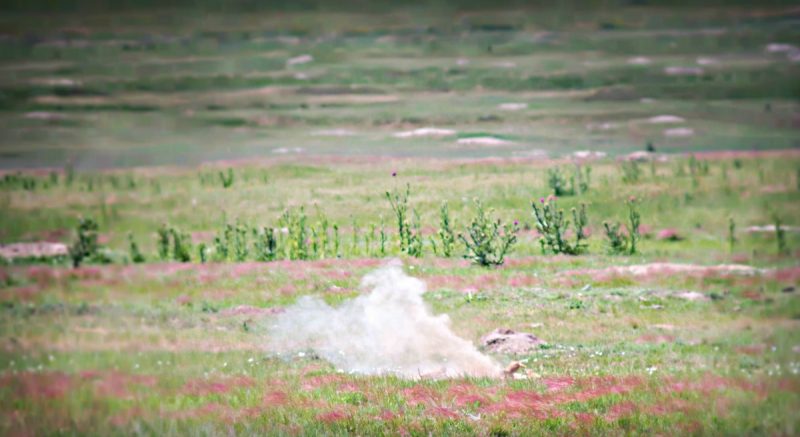 Gear and Grub
Mandatory gear is relatively simple. Good hearing protection is a must, as are good shooting glasses. We relied on Champion electronic muffs because they cut out the muzzle blast, but allowed us to talk freely without shouting. For eye protection, the Bolle' Ranger Tactical sunglasses allowed for comfort and helped cut down the bright sun.
Shooting rests, benches, and mats for shooting prone are all helpful. Being stable helps you dial in your shots in the high South Dakota winds. Pants are recommended, as are boots. Snakes do roam the prairie, and it's likely that you'll run across one or two. Chiggers and woodticks are also possible. Good sunscreen or a pop-up tent can make or break a trip, with typical air temps ranging from 75 to 105 degrees, and the best shooting occurring when the sun is high and the heat index is off the charts.
Bring LOTS of water, and foods that are high in water. Sodium is also helpful if you're trying to stay balanced. Stay away from foods that take away from hydration. Fruits were a mainstay of ours – like two large watermelons worth.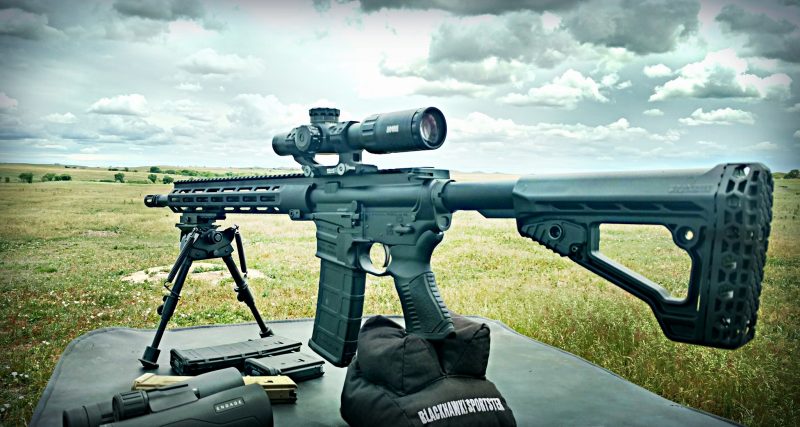 Savage MSR 15 Recon
Savage Arms introduced its new AR-15 this season. The Savage MSR 15 Recon in 223 Wylde target chamber (for use with 223 Rem. or 5.56x45mm) was one I knew I had to get my grubby hands on. With a custom-forged lower, a melonite QPQ 16.125-inch barrel, mid-length gas system, M-LOK free-float handguard, and tons of upgraded BLACKHAWK! furniture, this gun is ready to go out of the box.
I took off the included iron sights, and added a 1-6.5X24mm Bushnell Elite Tactical SMRS (photo above) with a ThrowDown PCL power change lever for quick zoom adjustments. The gun's BLACKHAWK! nickel boron treated trigger is pretty good out of the box, with a break-weight of around 3 pounds. Aside from a few trips to the range, South Dakota was the first real test of the new MSR (Modern Savage Rifle).
Things I learned about the Recon were that it's extremely reliable, like most ARs. I had zero issues despite the heat, no cleaning, and shooting several different loads through it. Rounds tested in 223 Rem. included 40-grain American Eagle, 50-grain Predator & Varmint from Federal Premium, 68-grain Sierra Match Kings, and 73-grain Gold Medal Bergers. My MSR 15 Recon loved the higher grain bullets. The 68-grain and 73-grain rounds tightened up the pattern and made long-distances less intimidating.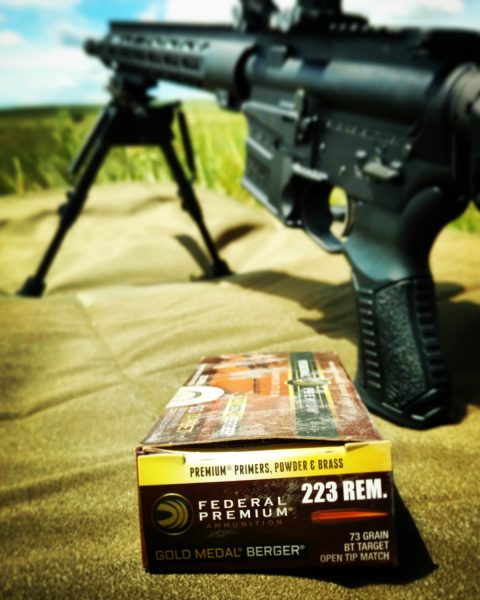 Federal Premium Gold Medal Berger
This trip allowed me to test the new Gold Medal Berger from Federal Premium. The highly sought after Berger bullet teamed with Federal's tightest load specifications make this round a long-range dominator. With a muzzle velocity of 2,800 fps, the Berger is zipping from the get-go, and loses only 250 fps at 200 yards, which was a pretty common shot range on prairie dogs. It cut through the high winds, allowing me to make smaller adjustments on longer shots and higher wind gusts. This bullet turned an already sub-MOA rifle into a nail driving machine.
If you're into shooting, and love to travel, add a South Dakota prairie dog trip to your must-do list every year. It'll keep your trigger finger fresh, allow you some much needed range time, and will test your abilities as a shooter.
Aside from the obvious shooting aspects, the countryside is tough to beat. Every night we were able to sit back and watch the sun set on the Badlands and prairie, while listening to rooster pheasants cackling, coyotes yipping, and laughs galore. The west-river region on South Dakota is quickly becoming one of my favorite destinations.