Video: Breaking Rods and Catching BIG Florida Bass
Tyler Anderson 07.31.17

Most bass anglers would agree that nothing is better than catching big largemouths from heavy cover on topwater frogs. I recently had the chance to jump in the boat with a couple guys in Florida, and as the photo below shows, we hammered the bass pretty good.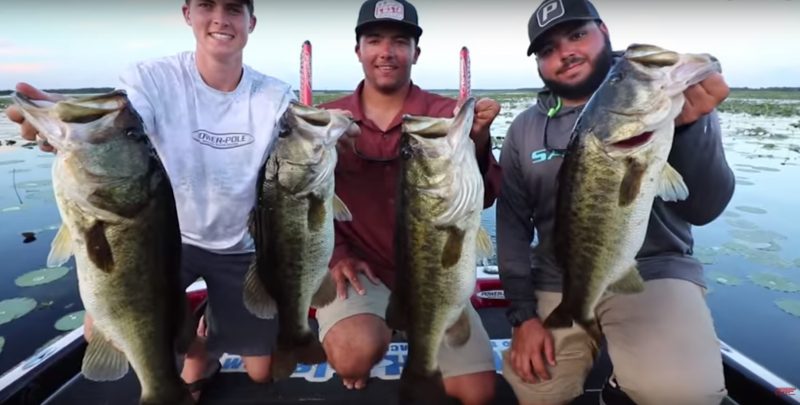 Also, as you can see in the photo at the top of the page, even a broken rod didn't slow us down. Enjoy the video below, and good luck fishing!
Editor's note: OutdoorHub is pleased to welcome well-known bass angler/YouTuber Tyler Anderson of Tyler's Reel Fishing; stay tuned to OHUB for Tyler's how-to articles and videos to help you catch more and bigger bass. Tyler attends Texas A&M University and one day hopes to compete on the BASS professional tour. Be sure to follow Tyler on Instagram, where he posts fishing pics regularly.