Video: Summertime Tips for Protecting Your Ice Fishing Gear
Ross Robertson 08.04.17

The heat of summer can mean switching out techniques and gear in your boat, but as the video below explains, it also means we need to take a peek at our ice fishing gear to ensure it will be in operating condition when we need it this winter.
One of the most important things to remember during summer is to charge your small batteries that run flasher or portable GPS units. Giving them a quick recharge means longer battery life and ultimately more reliable use.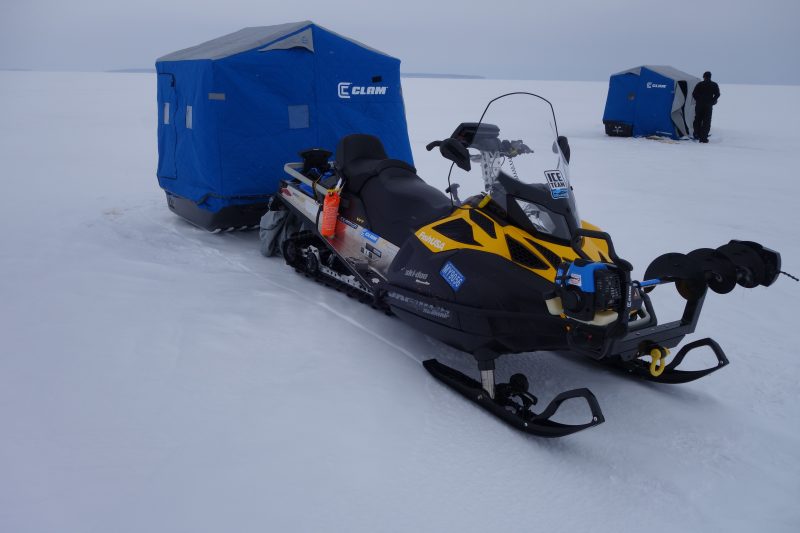 The same is true for your ATV, UTV or snowmobile batteries. Running a portable automotive-style charger on these batteries during summer means more reliability and less money spent on buying new ones come fall and winter. Removing batteries can be a wise decision, or simply wiring in a battery tender with a quick release so it can be charged via 110. For easily accessible batteries like I have on my Argo, I choose to leave the battery in place so I can move the machine when necessary during the off-season.
Along the same lines, taking a few minutes to inspect ice gear such as ice shacks can mean a lot less headaches before first ice hits. Small varmints such as mice or insects are notorious for chewing holes in our gear. Many anglers swear by tricks such as dryer sheets or other quick fixes that deter critters from hanging around. I've learned that storing portable ice shelters in an enclosed trailer where they have very little chance of gaining entry has proven to be a better choice than a barn or garage.
Getting a charge on your ice fishing and ATV/UTV batteries once or twice between seasons is important, as is looking for holes in your ice shacks. A quick one-over now can save you headaches later.
Editor's note: Capt. Ross Robertson of Bigwater Guide Service and his crew provide educational guide trips for monster walleyes and smallmouth bass. The Bigwater team fishes ice-out to ice-up on the Great Lakes, spending the majority of the year on Lake Erie's western and central basins.